What will become of us if a website such as I now have falls into the wrong hands?

AUG! 17
THE HOUSE WITH A CLOCK IN ITS WALLS
By E.C. McMullen Jr.
In case you forgot about this, seeing as this trailer was first dropped back in March, Director Eli Roth (CABIN IN THE WOODS, HOSTEL, THE LAST EXORCISM) is going for a family audience with the full Amblin Entertainment production (I know, right?).
Complete with heavy doses of Tim Burton and a dash of Guillermo del Toro, here is the teaser trailer for Roth's latest Horror Comedy Fantasy movie, THE HOUSE WITH A CLOCK IN ITS WALLS.
It matters now because this movie will be released in only one month, September 21.
Let your appetite be whetted.
And
HAPPY HORROR THRILLER BIRTHDAYS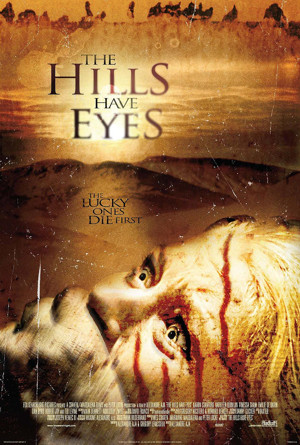 TO -
By E.C. McMullen Jr.
Actor Shane Briant (STRAIGHT ON TILL MORNING, DEMONS OF THE MIND, THE PICTURE OF DORIAN GRAY, FRANKENSTEIN AND THE MONSTER FROM HELL, THE MACKINTOSH MAN, CAPTAIN KRONOS: VAMPIRE HUNTER, HAWK THE SLAYER, CASSANDRA, OUT OF THE BODY, GREVIOUS BODILY HARM, TUNNEL VISION, CHAMELEON II: DEATH MATCH, CHAMELEON 3: DARK ANGEL, SUBTERANO) is 72.
Actor Robert Joy (AMITYVILLE 3-D, TERMINAL CHOICE, SHE'S BACK, SHADOWS AND FOG, THE DARK HALF, FALLEN, RESURRECTION, LAND OF THE DEAD, THE HILLS HAVE EYES [2006], ALIENS VS PREDATOR: REQUIEM) who is 67.
Actor Taissa Farmiga (ANNA, THE FINAL GIRLS, IN A VALLEY OF VIOLENCE, AMERICAN HORROR STORY [TV]) is 24.
Look for Taissa in the upcoming Horror Thriller, THE NUN and in the Mystery Thriller, WE HAVE ALWAYS LIVED IN THE CASTLE.
Actor Donnie Wahlberg (BLACK CIRCLE BOYS, THE SIXTH SENSE, DREAMCATCHER, SAW II, SAW III, DEAD SILENCE, SAW IV, RIGHTEOUS KILL) is 49.
AUG! 16
QUICK BITES
Horror news from around the Web.
By E.C. McMullen Jr.
Disney Stands Firm on James Gunn Not Returning to 'Guardians of the Galaxy'
Your loss, Disney. Disney executives will really have to pull a rabbit out of the hat for this one, and they have neither rabbits or hats.
On their own they brought us franchise killing live action flops like,
Prince of Persia: The Sands of Time,
Secretariat,
THE SORCERER'S APPRENTICE,
TRON: LEGACY,
JOHN CARTER,
Prom,
The Lone Ranger,
Pete's Dragon,
The Odd Life of Timothy Green,
Million Dollar Arm,
INTO THE WOODS,
Tomorrowland,
The Finest Hours,
Alice Through the Looking Glass,
Queen of Katwe,
and A Wrinkle in Time. Their small handful of live action hits don't cover their losses. Oh, and they've continued the fine George Lucas tradition of destroying the STAR WARS brand.
Make no mistake, PIXAR and MARVEL are all that is keeping Disney afloat.
Read the exclusive article at Variety.
And

HAPPY HORROR THRILLER BIRTHDAYS TO -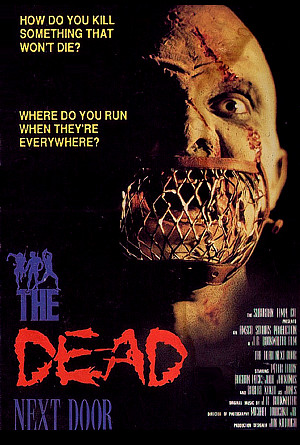 By E.C. McMullen Jr.
Writer / Director / Producer/ Etc. J. R. Bookwalter (THE DEAD NEXT DOOR, SKINNED ALIVE, ZOMBIE COP, KINGDOM OF THE VAMPIRE, HUMANOIDS FROM ATLANTIS, GALAXY OF THE DINOSAURS, OZONE, THE SANDMAN, HELL ASYLUM, GROOM LAKE, DEADLY STINGERS, HORRORVISION, and more) is 53.
Actor Agnes Bruckner (THE GLASS HOUSE, MURDER BY NUMBERS, THE IRIS EFFECT, VENOM, THE WOODS, BLOOD AND CHOCOLATE, KILL THEORY, VACANCY 2) is 34.
Writer / Director / Producer James Cameron (PIRANHA 2, THE TERMINATOR, ALIENS, THE ABYSS, TERMINATOR 2, TRUE LIES, STRANGE DAYS, DARK ANGEL [TV], AVATAR) is 65.
His SciFi Thriller BATTLE ANGEL is scheduled for a 2011 2013 2016 2017 December 2018 release.
Writer Garry Charles (THE SUMMER OF THE MASSACRE, DEAD CERT, THE HORROR PAGES, SINISTER VISIONS) is 45.
Actor / Writer / Producer Matt Farnsworth (THE STEP DAUGHTER, GACY, DESCENDENT, THE ORPHAN KILLER) is 43.
Actor Cam Gigandet (ON THE DOLL, TWILIGHT, THE UNBORN, PANDORUM, THE EXPERIMENT, THE ROMMATE, PRIEST, TRESPASS, IN THE BLOOD, PLUSH) is 36.
Writer Amanda Lee (DERANGED) is 57 or something.
Actor Evanna Lynch (HARRY POTTER AND THE ORDER OF THE PHOENIX, HARRY POTTER AND THE HALF-BLOOD PRINCE, HARRY POTTER AND THE DEATHLY HALLOWS PART 1, HARRY POTTER AND THE DEATHLY HALLOWS PART 2) is 27.
Writer Jeani Rector (WE ALL FALL DOWN, AFTER DARK: A COLLECTION OF HORROR, OPEN GRAVE, AROUND A DARK CORNER, AND NOW THE NIGHTMARE BEGINS, TWICE THE TERROR) is 57 or something.
Actor George Stults (WHAT LIES ABOVE, NIGHT SKIES, HYDRA, NECROSIS, BODERLINE MURDERS) is 43.
AUG! 15
32 YEARS OF DAVID CRONENBERG'S
THE FLY
By E.C. McMullen Jr.
It only took 28 years to reboot 1958's THE FLY into one of the best examples of Science Fiction Horror - the other one being John Carpenter's THE THING, released only 4 years earlier.
While a shabby attempt was made in 2011 to reboot Carpenter's remake into a franchise, it's 32 years later and no one has yet committed to rebooting Cronenberg's Magnum Opus (one of his most important, though not his only one).
If you still haven't seen it and need a reason, here it is. /David Cronenberg's THE FLY.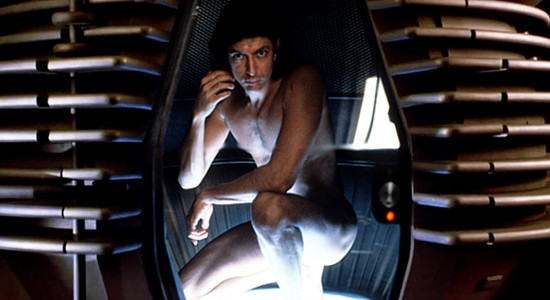 And
EVENT HORIZON IS OLD ENOUGH TO DRINK (Responsibly)!
By E.C. McMullen Jr.
On this day in 1997, Paul W.S. Anderson launched his career with a flawed blockbuster than went on to become a cult hit.
Did that make him happy? No! Paul, hampered by Paramount Pictures studio executives, wanted his movie to be so much more! Is it possible that after over 2 decades, Paul can achieve his dream of releasing a Director's Cut of his film?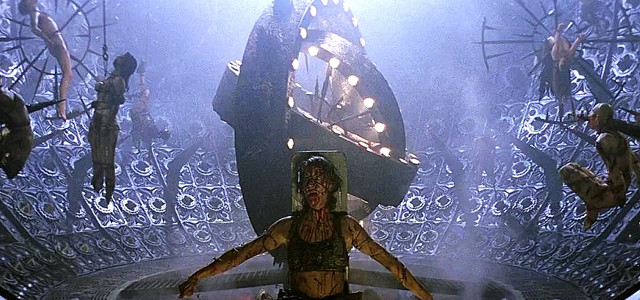 Even he doesn't know. Read my review of this flawed gem, /Paul W.S. Anderson's EVENT HORIZON.
Plus
HAPPY HORROR THRILLER BIRTHDAYS TO -
By E.C. McMullen Jr.
Actor Natasha Henstridge (SPECIES, ADRENALIN: FEAR THE RUSH, STAND OFF, SPECIES II, THE LAST WITNESS, JASON AND THE ARGONAUTS [2000], A BETTER WAY TO DIE, SECOND SKIN, GHOSTS OF MARS, RIDERS, SPECIES III, DECEPTION, IMPACT, TIME JUMPER [TV], THE SECRET CIRCLE [TV], COLD SPRING, A SISTER'S NIGHTMARE, HOME INVASION, THE BLACK ROOM) is 44.
Look for Natasha in the 2018 Horror Comedy, RAVERS. And in 2019, THE UNHEALER.
Actor Jennifer Lawrence (WINTER'S BONE, X-MEN: FIRST CLASS, THE HUNGER GAMES [all], THE HOUSE AT THE END OF THE STREET, THE DEVIL YOU KNOW, X-MEN: DAYS OF FUTURE PAST, X-MEN: APOCALYPSE, MOTHER!) is 28.
Look for Jennifer in the upcoming 2019 Thriller, X-MEN: DARK PHOENIX.
LOVE THIS SITE?
Support it when you buy my books
E.C. McMullen Jr.
PERPETUAL
BULLET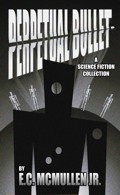 "'Some People' ... may be the standout story in the book."
- John Grant, Infinityplus
WILLOW BLUE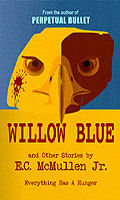 "'Willow Blue' will burrow under your skin and stay there long after you've put the book down."
- Jeffrey Reddick, Creator of
FINAL DESTINATION
IN OTHER BOOKS
E.C. McMullen Jr.'s
short story
CEDO LOOKED LIKE PEOPLE
in the anthology
FEAR THE REAPER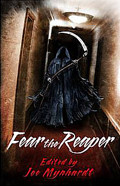 "This Ray Bradbury-esque is one of the most memorable and one of the more original stories I've read in a long time."
- Amazon Review
HORROR 201:
The Silver Scream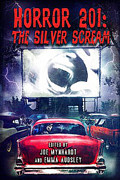 Filmmaker's Guidebook
featuring
RAY BRADBURY,
JOHN CARPENTER,
WES CRAVEN,
TOM HOLLAND,
E.C. McMULLEN Jr.,
GEORGE A. ROMERO,
and many more.
Extensively quoted in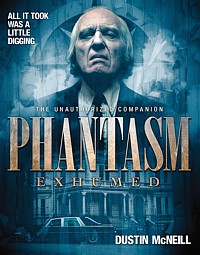 PHANTASM
EXHUMED
The Unauthorized Companion
Robert S. Rhine's
SATAN'S 3-RING
CIRCUS OF HELL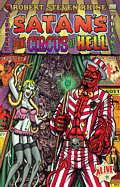 Forward by
GAHAN WILSON &
FEO AMANTE.
Featuring comics by
ALEX PARDEE,
WILLIAM STOUT,
STEVE BISSETTE,
FRANK DIETZ,
JIM SMITH,
FRANK FORTE,
ERIC PIGORS,
MIKE SOSNOWSKI,
OMAHA PEREZ,
DAVID HARTMAN,
STEVEN MANNION,
and more!
Also
IN CINEMA
E.C. McMullen Jr.
Head Production Designer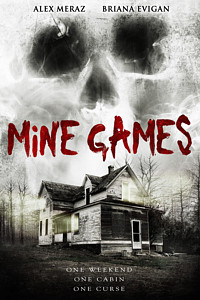 MINE GAMES
(Starring:
JOSEPH CROSS, BRIANA EVIGAN,
ALEX MERAZ)
Dept. head
Special Effects Make-Up
(SFX MUA) and Michael Madsen's stunt double on the movie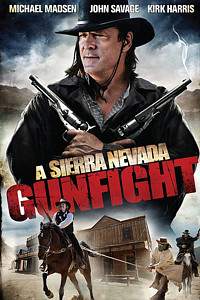 A SIERRA NEVADA GUNFIGHT
(MICHAEL MADSEN & JOHN SAVAGE).
PRODUCTION DESIGNER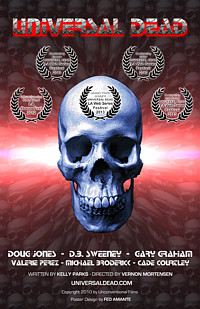 UNIVERSAL DEAD
(DOUG JONES,
D.B. SWEENEY,
GARY GRAHAM)
ART DIRECTOR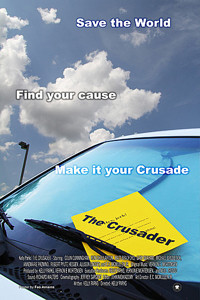 THE CRUSADER
(COLIN CUNNINGHAM,
GARY GRAHAM)