What will become of us if a website such as I now have falls into the wrong hands?
33 Days of HALLOWEEN! Day 23
For the Twenty-third day of HALLOWEEN, we watch
Director Ben Rock's ALIEN RAIDERS.
And -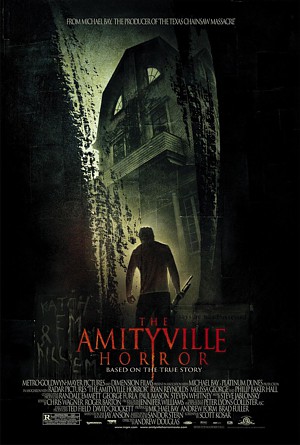 HAPPY HORROR THRILLER BIRTHDAYS TO -
By E.C. McMullen Jr.
Writer, Director, Producer Olatunde Osunsanmi (THE CAVERN, THE FOURTH KIND, EVIDENCE, FALLING SKIES [TV], MINORITY REPORT [TV], SLEEPY HOLLOW [TV], BATES MOTEL [TV]) is 43.
Director, Producer Sam Raimi (THE EVIL DEAD, EVIL DEAD II, ARMY OF DARKNESS, DARKMAN [all], AMERICAN GOTHIC [TV], M.A.N.T.I.S. [TV], THE GIFT, SPIDER-MAN [2002], THE GRUDGE, SPIDER-MAN 2 [2004], THE GRUDGE 2, THE MESSENGERS, RISE: BLOOD HUNTER, 30 DAYS OF NIGHT, SPIDER-MAN 3 [2007], 13: FEAR IS REAL [TV], DRAG ME TO HELL, THE POSSESSION, ZOMBIE ROADKILL [TV], EVIL DEAD [2013], POLTERGEIST [2014], DON'T BREATHE, ASH VS. EVIL DEAD [TV], CRAWL, THE GRUDGE [2020]) is 61.
Look for Sam's upcoming 2021 Horror release of DON'T BREATHE SEQUEL. Also expected in 2021, SHRINE and UMMA.
Actor Ryan Reynolds (THE OUTER LIMITS [TV], BIG MONSTER ON CAMPUS, FINDER'S FEE, BLADE: TRINITY, THE AMITYVILLE HORROR [2005], THE NINES, X-MEN ORIGINS: WOLVERINE, BURIED, GREEN LANTERN, SAFE HOUSE, R.I.P.D., THE CAPTIVE, SELF/LESS, DEADPOOL [all], LIFE, 6 UNDERGROUND) is 43.
Look for Ryan in the upcoming 2020 Thriller, FREE GUY.
Actor Jessica Stroup (VAMPIRE BATS, PRAY FOR MORNING, LEFT IN DARKNESS, BROKEN [2006], THE HILLS HAVE EYES II, REAPER [TV], PROM NIGHT [2008], THE INFORMERS, HOMECOMING [2009], THE FOLLOWING [TV], IRON FIST [TV]) is 34.
Musician Robert Trujillo (SUICIDAL TENDENCIES, GLENN TIPTON, OZZY OSBOURNE, METALLICA) is 56.
33 Days of HALLOWEEN! Day 22
For the Twenty-second day of HALLOWEEN, we watch
Director Mark Pellington's THE MOTHMAN PROPHECIES.
And -
'The Venture Bros.' Creators On The Show's Legacy, Its Fans — And Its Cancellation
By Zach Schlein
An era of American television ended in September.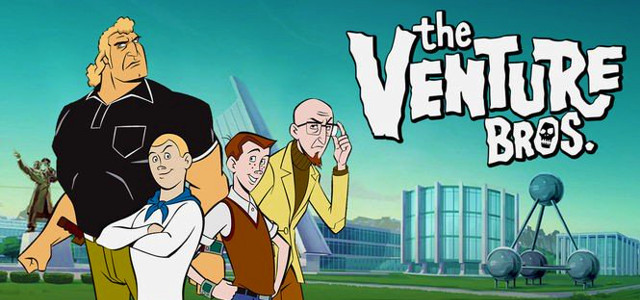 Its death came quietly, with news of its passing drowned out from all sides by crumbling institutions, environmental disasters, a historic pandemic and pervasive social unrest. As with all matters of public interest in 2020, its demise was announced via Twitter.
After spanning three presidencies and surviving several cultural sea changes, The Venture Bros. was cancelled after 17 years on the air.
Continued at NPR.
Plus -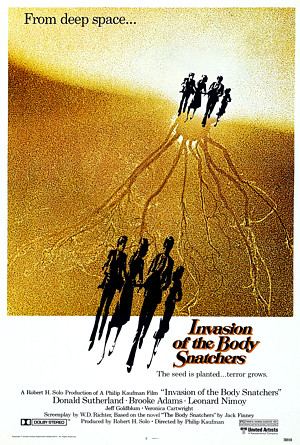 HAPPY HORROR THRILLER BIRTHDAYS TO -
By E.C. McMullen Jr.
Actor Jeff Goldblum (THE SENTINEL, INVASION OF THE BODY SNATCHERS [1978], REMEMBER MY NAME, THRESHOLD, THE ADVENTURES OF BUCKAROO BONZAI, TRANSYLVANIA 6-5000, THE FLY [1986], VIBES, TWISTED OBSESSION, MISTER FROST, DEEP COVER, SHOOTING ELIZABETH, JURASSIC PARK, HIDEAWAY, POWDER, THE LOST WORLD: JURASSIC PARK, AUGGIE ROSE, FAY GRIM, RAINES [TV], THOR: RAGNAROK, JURASSIC PARK: FALLEN KINGDOM, HOTEL ARTEMIS) is 68.
Actor Christopher Lloyd (SCHIZOID, STAR TREK III: THE SEARCH FOR SPOCK, CLUE, TRACK 29, WHO FRAMED ROGER RABBIT, THE ADDAMS FAMILY, ADDAMS FAMILY VALUES, QUICKSILVER HIGHWAY, DEADLY GAMES [TV], CONVERGENCE, TREMORS [TV], BAD GIRLS FROM VALLEY HIGH, Masters of Horror: VALERIE ON THE STAIRS, PIRANHA 3D, PIRANHA 3DD, DEAD BEFORE DAWN 3D, SIN CITY: A DAME TO KILL FOR, BLOOD LAKE: ATTACK OF THE LAMPREYS, 88, I AM NOT A SERIAL KILLER, COLD MOON, THE SOUND, MUSE, 12 MONKEYS [TV], ONE BY ONE) is 82.
Look for Christopher in the 2021 Thriller, NOBODY.
Actor Suzanne Snyder (WEIRD SCIENCE, REMO WILLIAMS: THE ADVENTURE BEGINS, NIGHT OF THE CREEPS, TOMORROW'S A KILLER, RETRIBUTION, RETURN OF THE LIVING DEAD PART II, KILLER KLOWNS FROM OUTER SPACE, FEMME FATALE) is 59.
33 Days of HALLOWEEN! Day 21
For the Twenty-first day of HALLOWEEN, we watch
Director David Cronenberg's VIDEODROME.
And -
HAPPY HORROR THRILLER BIRTHDAYS TO -
By E.C. McMullen Jr.
Actor Sasha Roiz (THE DAY AFTER TOMORROW, LAND OF THE DEAD, UNTHINKABLE, CAPRICA [TV], WAREHOUSE 13 [TV], EXTRACTED, GRIMM [TV], SALVATION [TV], DEPARTURE [TV]) is 47.
Writer, Director, Producer, Actor Tammi Sutton (THE DEAD HATE THE LIVING!, THE VAULT, WITCHOUSE 3, KILLJOY 2, DEAD AND ROTTING, HELL ASYLUM, GROOM LAKE, SPECK, RED SERPENT, SUTURES, ISLE OF DOGS, WHISPERS) is 49.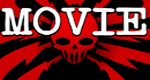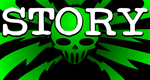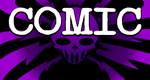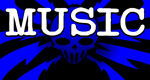 Support This Site
When You Buy My Books
E.C. McMullen Jr.
PERPETUAL
BULLET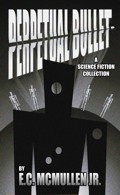 "'Some People' ... may be the standout story in the book."
- John Grant, Infinityplus
E.C. McMullen Jr.
WILLOW BLUE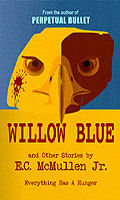 "'Willow Blue' will burrow under your skin and stay there long after you've put the book down."
- Jeffrey Reddick, Creator of
FINAL DESTINATION
In Other Books
E.C. McMullen Jr.'s
short story
CEDO LOOKED LIKE PEOPLE
in the anthology
FEAR THE REAPER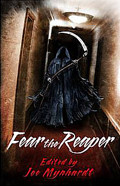 "This Ray Bradbury-esque is one of the most memorable and one of the more original stories I've read in a long time."
- Amazon Review
HORROR 201:
The Silver Scream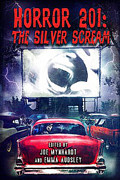 Filmmaker's Guidebook
featuring
RAY BRADBURY,
JOHN CARPENTER,
WES CRAVEN,
TOM HOLLAND,
E.C. McMULLEN Jr.,
GEORGE A. ROMERO,
and many more.
Extensively quoted in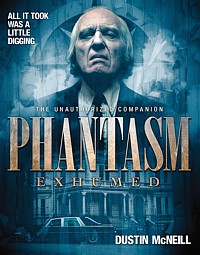 PHANTASM
EXHUMED
The Unauthorized Companion
Robert S. Rhine's
SATAN'S 3-RING
CIRCUS OF HELL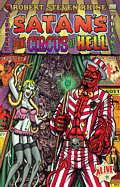 Forward by
GAHAN WILSON &
FEO AMANTE.
Featuring comics by
ALEX PARDEE,
WILLIAM STOUT,
STEVE BISSETTE,
FRANK DIETZ,
JIM SMITH,
FRANK FORTE,
ERIC PIGORS,
MIKE SOSNOWSKI,
OMAHA PEREZ,
DAVID HARTMAN,
STEVEN MANNION,
and more!
Also
IN CINEMA
E.C. McMullen Jr.
Head Production Designer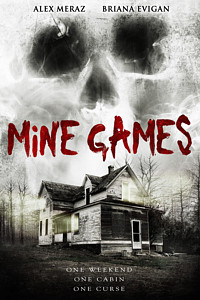 MINE GAMES
(Starring:
JOSEPH CROSS, BRIANA EVIGAN,
ALEX MERAZ)
Dept. head
Special Effects Make-Up
(SFX MUA)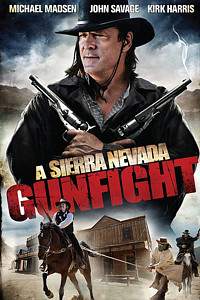 A SIERRA NEVADA
GUNFIGHT
(MICHAEL MADSEN & JOHN SAVAGE).
Production Designer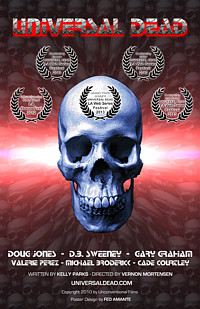 UNIVERSAL DEAD
(DOUG JONES,
D.B. SWEENEY,
GARY GRAHAM)
Art Director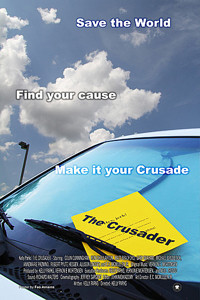 THE CRUSADER
(COLIN CUNNINGHAM,
GARY GRAHAM)