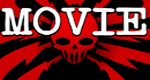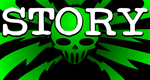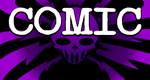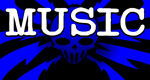 Support This Site

When You Buy My Books
E.C. McMullen Jr.
PERPETUAL
BULLET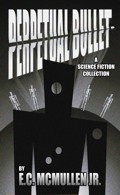 "'Some People' ... may be the standout story in the book."
-

John Grant

, Infinityplus

E.C. McMullen Jr.
WILLOW BLUE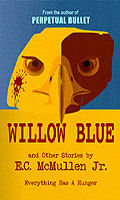 "'Willow Blue' will burrow under your skin and stay there long after you've put the book down."
- Jeffrey Reddick, Creator of
FINAL DESTINATION

IN OTHER BOOKS
E.C. McMullen Jr.'s
short story
CEDO LOOKED LIKE PEOPLE
in the anthology
FEAR THE REAPER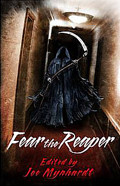 "This Ray Bradbury-esque is one of the most memorable and one of the more original stories I've read in a long time."
- Amazon Review

HORROR 201:
The Silver Scream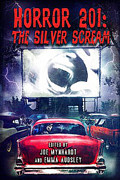 Filmmaker's Guidebook
featuring
RAY BRADBURY,
JOHN CARPENTER,
WES CRAVEN,
TOM HOLLAND,
E.C. McMULLEN Jr.,
GEORGE A. ROMERO,
and many more.



Extensively quoted in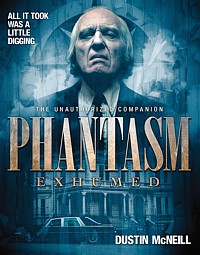 PHANTASM
EXHUMED
The Unauthorized Companion

Robert S. Rhine's
SATAN'S 3-RING
CIRCUS OF HELL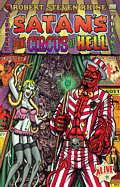 Forward by
GAHAN WILSON &
FEO AMANTE.
Featuring comics by
ALEX PARDEE,
WILLIAM STOUT,
STEVE BISSETTE,
FRANK DIETZ,
JIM SMITH,
FRANK FORTE,
ERIC PIGORS,
MIKE SOSNOWSKI,
OMAHA PEREZ,
DAVID HARTMAN,
STEVEN MANNION,
and more!

Also
IN CINEMA
E.C. McMullen Jr.
Head Production Designer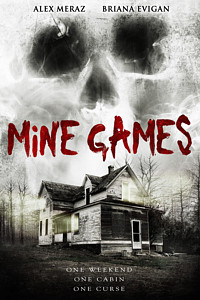 MINE GAMES


(Starring:
JOSEPH CROSS, BRIANA EVIGAN,
ALEX MERAZ)

Dept. head
Special Effects Make-Up
(SFX MUA)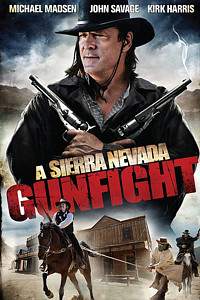 A SIERRA NEVADA
GUNFIGHT
(MICHAEL MADSEN & JOHN SAVAGE).

Production Designer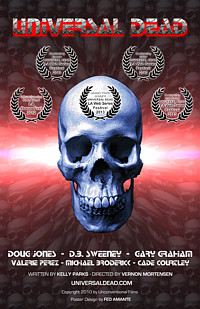 UNIVERSAL DEAD
(DOUG JONES,
D.B. SWEENEY,
GARY GRAHAM)

ART DIRECTOR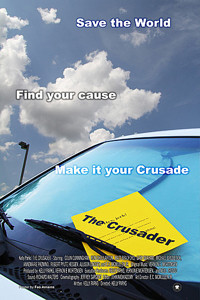 THE CRUSADER
(COLIN CUNNINGHAM,
GARY GRAHAM)
Your Browser tried to scare you off, but you came anyway.
You passed the first test. Now then,
Did you enjoy the ride?
Horror Director RIchard Stanley returns with H. P. Lovecraft's THE COLOR OUT OF SPACE
Movie Review by Steven Woeste
And -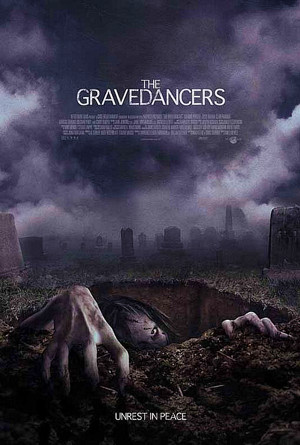 HAPPY HORROR THRILLER BIRTHDAYS TO -
By E.C. McMullen Jr.
Director / Producer Michael Bay (THE TEXAS CHAINSAW MASSACRE [2004], THE AMITYVILLE HORROR [2005], THE ISLAND, THE HITCHER [2007], THE TEXAS CHAINSAW MASSACRE: THE BEGINNING, TRANSFORMERS [all], THE UNBORN, FRIDAY THE 13TH [2009], A NIGHTMARE ON ELM STREET [2010], I AM NUMBER FOUR, TRANSFORMERS: DARK OF THE MOON, THE PURGE [all], OUIJA [all], HORROR AT THE CECIL HOTEL [TV], A QUIET PLACE, THE PURGE [TV] ) is 56.
Look for Michael's upcoming 2019 Thriller, 6 UNDERGROUND.
Writer, Director, Producer Don Coscarelli (PHANTASM [all], SURVIVAL QUEST, BUBBA HO-TEP, Masters of Horror INCIDENT ON AND OFF A MOUNTAIN ROAD, JOHN DIES AT THE END, DEAD NIGHT) is 66.
Writer Michael Laimo (DREGS OF SOCIETY, ATMOSPHERE, DEEP IN THE DARKNESS, THE DEMONOLOGIST, DEAD SOULS) is 54.
Writer, Director, Actor Alejandro Jodorowsky (Comics: L'INCAL Trilogy, BORGIA
Movies: EL TOPO, THE HOLY MOUNTAIN, TUSK, SANTA SANGRE, RITUAL: A PSYCHOMAGIC STORY) is 91.
Actor Dominic Purcell (SILENT PREDATORS, MISSION IMPOSSIBLE II, EQUILIBRIUM, VISITORS, BLADE: TRINITY, THE GRAVEDANCERS, PRIMEVAL, BLOOD CREEK, ESCAPEE, THE KILLER ELITE, STRAW DOGS, HIJACKED, THE GANZIELD EXPERIMENT, BAD KARMA, ICE SOLDIERS, THE GANZFELD HAUNTING, ELIMINATION GAME, ABANDONED [2015], ISOLATION, THE FLASH [TV]) is 50.
SUNDAY -
Writer Allyson Bird (BULL RUNNING FOR GIRLS, WINE AND RANK POISON, ISIS UNBOUND, Editor: NEVER AGAIN) is 59 or something.
Actor Christopher Eccleston (DEATH AND THE COMPASS, SHALLOW GRAVE, eXistenZ, HEART, THE OTHERS, 28 DAYS LATER, DOCTOR WHO, HEROES [TV], THE SHADOW LINE [TV]) is 51.
Actor Elizabeth Olsen (SILENT HOUSE, MARTHA MARCY MAY MARLENE, RED LIGHTS, THERESE RAQUIN, KILL YOUR DARLINGS, OLDBOY [2013], GODZILLA [2014], AVENGERS: AGE OF ULTRON, CAPTAIN AMERICA: CIVIL WAR, WIND RIVER, AVENGERS: INFINITY WAR, AVENGERS: END GAME) is 31.
Look for Elizabeth in the upcoming Thriller, .
Writer / Director Eric Red (THE HITCHER, NEAR DARK, COHEN AND TATE, BLUE STEEL, BODY PARTS, BAD MOON, UNDERTOW, THE HITCHER II, THE HITCHER [2007], 100 FEET, NIGHT OF THE WILD) is 59.
Writer Nina Wright (WHISKEY Mattimoe Mysteries, SENSITIVE) is 59 or something.
SATURDAY -
Actor Jessica De Gouw (UNDERBELLY [TV], THE MYSTERY OF A HANSOM CAB, ARROW [TV], THESE FINAL HOURS, DRACULA [TV], ARROW [TV], CUT SNAKE, THE REZORT, OTHERLIFE, GRETEL AND HANSEL) is 32.
Look for her 2019 Horror Thriller, .
Writer, Cartoonist Matt Groening (SIMPSON'S HALLOWEEN SPECIAL [TV], FUTURAMA. Comics: SIMPSON'S TREEHOUSE OF HORROR. Video Games: BART vs. THE SPACE MUTANTS, BART'S NIGHTMARE) is 66.
Horror Writer Paul Kane (ALONE, TOUCHING THE FLAME, FUNNY BONES, SIGNS OF LIFE, SHADOW WRITERS) is 47.
Actor Renée O'Connor (NIGHT GAME, FALSE IDENTITY, DARKMAN II, XENA: WARRIOR PRINCESS [TV], ALIEN APOCALYPSE, GHOST TOWN, BOOGEYMAN 2: ELECTRIC BOOGALOO, MONSTER ARK [TV], BITCH SLAP, ARK [TV], 2010: MOBY DICK, DEADRISE) is 49.
Actor Ashley Cafagna-Tesoro (LORD OF ILLUSIONS, DEMON IN THE BOTTLE, MYSTERY MONSTERS, THE WEREWOLF REBORN!, Dean Koontz MR. MURDER, FRANKENSTEIN & THE WEREWOLF REBORN!) is 37.
Writer / Director / Producer Hark Tsui (DIE BIAN, DIYU WU MEN,DI YI LEI XING WEI XIAN, SUK SAN: SUN SUK SAN GEEN HAP, ROBOFORCE, SINNUI YAUWAN III: DO DO DO, A CHINESE GHOST STORY, WICKED CITY, TIME AND TIDE, ZU WARRIORS, THE ERA OF VAMPIRES, DETECTIVE DEE AND THE MYSTERY OF THE PHANTOM FLAME, and way more) is 70.
Actor Sarah Wynter (SPECIES II, LOST SOULS, THE 6TH DAY, FAREWELL MY LOVE, 24 [TV], THE DEAD ZONE [TV], CIRCADIAN RHYTHM, DEAD LIKE ME: AFTER DEATH [TV, DAMAGES [TV]) is 47.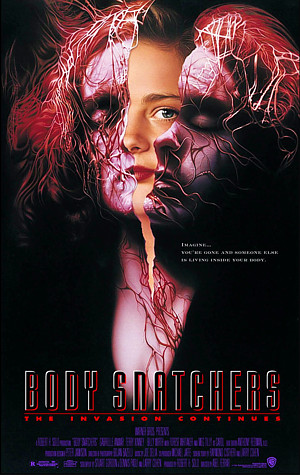 HAPPY HORROR THRILLER BIRTHDAYS TO -
By E.C. McMullen Jr.
Actor Zach Galligan (GREMLINS [both], NOTHING LASTS FOREVER, WAXWORK, MORTAL PASSIONS, RISING STORM, ZANDALEE, THE PSYCHIC, WAXWORK II, WARLOCK: THE ARMAGEDDON, CAROLINE AT MIDNIGHT, CYBORG 3: THE RECYCLER, STORM TROOPER, RAW NERVE, G-MEN FROM HELL, THE TOMORROW MAN, INFESTED, MOMENTUM, LEGION OF THE DEAD, CUT, NIGHTBEASTS, HATCHET III) is 55.
Zach shares a February birthday with fellow CYBORG 3 alumni, Joe Estevez.
Actor Freddie Highmore (THE MISTS OF AVALON, FINDING NEVERLAND, FIVE CHILDREN AND IT, CHARLIE AND THE CHOCOLATE FACTORY, AUGUST RUSH, THE SPIDERWICK CHRONICLES, ASTROBOY, BATES MOTEL [TV]) is 28.
Look for Freddie in the 2020 Thriller, WAY DOWN.
Actor Erica Leerhsen (BOOK OF SHADOWS: BLAIR WITCH 2, THE TEXAS CHAINSAW MASSACRE [2003], WRONG TURN 2: DEAD END, LIVING HELL, LONELY JOE, THE BUTTERFLY ROOM, THE MESSAGE, PHOBIA, MISCHIEF NIGHT) is 44.
Actor Simon Pegg (DANGER! 50,000 ZOMBIES!, SHAUN OF THE DEAD, LAND OF THE DEAD, HOT FUZZ, GRINDHOUSE, DIARY OF THE DEAD, STAR TREK [2009], BURKE AND HARE, PAUL, MISSION IMPOSSIBLE: GHOST PROTOCOL, A FANTASTIC FEAR OF EVERYTHING, STAR TREK: INTO DARKNESS, STAR TREK BEYOND, THE WORLD'S END, THE CLOVERFIELD PARADOX, KILL ME THREE TIMES, READY PLAYER ONE, SLAUGHTERHOUSE RULEZ, THE DARK CRYSTAL: AGE OF RESISTANCE [TV]) is 50.
Look for Simon in the 2020 Thriller, INHERITANCE.
Actor Mindy Robinson (DARK SPIRITS, THE HAUNTING OF WHALEY HOUSE, KILLJOY GOES TO HELL, MANSION OF BLOOD, THE DEVIL'S DOZEN, V/H/S/2, BOUNTY KILLER, VERONIQUE VON VENOM: HORROR HOSTESS HOTTIE [TV], THE AMERICAN GHANDI, FORK YOU, LIZZIE BORDEN'S REVENGE, THE IMPALER, TEACHER'S DAY, BLOODSUCKA JONES, EVIL BONG 420, MANSION OF BLOOD, THE BITCH THAT CRIED WOLF, BALLET OF BLOOD, BLOODY ISLAND, EVIL BONG 666, and a whole lot more) is 40.
Actor Meg Tilly (PSYCHO II, ONE DARK NIGHT, IMPULSE, AGNES OF GOD, MASQUERADE, CARMILLA, BODY SNATCHERS, CAPRICA, ANTIBIRTH) is 60.