HAPPY HORROR THRILLER BIRTHDAYS TO -
By E.C. McMullen Jr.
Actor Clea Duvall (LITTLE WITCHES, THE FACULTY, THE ASTRONAUT'S WIFE, GHOSTS OF MARS, HOW TO MAKE A MONSTER, IDENTITY, THE GRUDGE, CARNIVÀLE [TV], HEROES [TV], THE KILLING ROOM, VIRTUALITY, AMERICAN HORROR STORY [TV], THE LIZZIE BORDEN CHRONICLES [TV], THE HANDMAID'S TALE) is 43.
Actor Jason Flemyng (WITCHCRAFT [TV], DEEP RISING, THE RED VIOLIN, THE BODY, FROM HELL, THE BUNKER, BELOW, THE LEAGUE OF EXTRAORDINARY GENTLEMEN, SEED OF CHUCKY, THE QUATERMASS EXPERIMENT[2005], MIRRORS, SHIFTY, SOLOMON KANE, KICK-ASS, CLASH OF THE TITANS [2010], DEAD CERT, X-MEN: FIRST CLASS, FORBIDDEN KINGDOM, STONEHEARST ASYLUM, MINUTES PAST MIDNIGHT, REVOLT, SAVE ME [TV]) is 53.
Look for Jason in the 2021 Thriller, BOILING POINT.
Actor Michael Madsen (WARGAMES, RESERVOIR DOGS, DEAD CONNECTION, SPECIES, SPECIES II, VOODOO DAWN, KILL BILL [both], SIN CITY, SCARY MOVIE 4, HOUSE [2007], TOOTH & NAIL, VICE, HOUSE, CLEAR LAKE WI, THE PORTAL, TERROR TRAP, INFECTED, EL DORADO IN 3D, ROAD RAIDERS, A SIERRA NEVADA GUNFIGHT, HIGHWAY TO HELL, THE WITCHING HOUR, SIN CITY 2, MEGALODON, COBRAGATOR) is 62.
Michael doesn't just sit around waiting for his next Quentin Tarantino movie. Mike makes up to 10 or more low budget feature films a year!
Look for him in the upcoming 2020 Horror Thrillers, SILENCE and WHEN THE DEVIL RIDES OUT. Also in Post Production and expected in 2020, the Thriller, TRUNK.
Actor Will Smith (INDEPENDENCE DAY, MEN IN BLACK [trilogy], ENEMY OF THE STATE, I, ROBOT, I AM LEGEND, AFTER EARTH, WINTER'S TALE, SUICIDE SQUAD, BRIGHT [TV], GEMINI MAN) is 52.
SHAUN is 16 Today!
That's right! You're OLD!
By E.C. McMullen Jr.
What? You never seen it? Well...
You ever see one of those movies that is just so much damn fun that you want to tell everyone about it?
The kind where you grab a friend and say, "Oh man! You GOTTA see this freaking movie!"
Read my review of SHAUN OF THE DEAD.
And -
HAPPY HORROR THRILLER BIRTHDAYS TO -
By E.C. McMullen Jr.
Writer Deborah Turrell Atkinson (PRIMITIVE SECRETS, THE GREEN ROOM, FIRE PRAYER, PLEASING THE DEAD) is, I suspect, older than me.
Writer, Director Brad Bird (THE IRON GIANT, THE INCREDIBLES, MISSION IMPOSSIBLE: GHOST PROTOCOL, THE INCREDIBLES 2) is 63.
Writer, Director, Producer, Tommy Brunswick (LURKING TERROR, THEY MUST EAT, THE REMAKE, MR. JINGLES, LITTLE RED DEVIL, BORN OF EARTH, JINGLES THE CLOWN, EVIL OFFSPRING, EXIT 33) is 50.
Actor Spencer Treat Clark (ARLINGTON ROAD, DOUBLE JEOPARDY, UNBREAKABLE, MYSTIC RIVER, THE LAST HOUSE ON THE LEFT [2009], CAMP HELL, THE LAST EXORCISM PART II, DEEP DARK CANYON, ICE SCREAM, DRUID PEAK, THE TOWN THAT DREADED SUNDOWN [2014], GLASS) is 33.
Writer Rhys Hughes (RAWHEAD AND BLOODY BONES & ELUSIVE PLATO, AT THE MOLEHILLS OF MADNESS, TWISTHORN BELLOW) is 53.
Actor Jessica Lucas (HALLOWEENTOWN II: KALABAR'S REVENGE, DAMAGED CARE, THE CONVENANT, CSI [TV], CLOVERFIELD, AMUSEMENT, EVIL DEAD [2013], CULT [TV], GOTHAM [TV]) is 35.
Actor Tina Rodriguez (THE FACULTY, DEATH PROOF, MACHETE, KILL OR BE KILLED, 3 DAYS, HARBINGER) is 38.
Actor Megan Ward (TRANCERS II, AMITYVILLE 1992, TRANCERS III, ARCADE, FREAKED, VOICE FROM THE GRAVE, DARK SKIES [TV], Wes Craven's DON'T LOOK DOWN, TICK TOCK, THE INVITED) is 51.
HAPPY HORROR THRILLER BIRTHDAYS TO -
By E.C. McMullen Jr.
Writer and Feo Amante alumni, Brian Keene (NO REST FOR THE WICKED, THE RISING, GHOUL, DARK HOLLOW) is 53.
Visit him at BrianKeene.com.
Actor Anthony Mackie (THE MANCHURIAN CANDIDATE [2004], FREEDOMLAND, THE HURT LOCKER, EAGLE EYE, THE ADJUSTMENT BUREAU, MAN ON A LEDGE, ABRAHAM LINCOLN: VAMPIRE HUNTER, REPENTENCE, CAPTAIN AMERICA: THE WINTER SOLDIER, AVENGERS: AGE OF ULTRON, CAPTAIN AMERICA: CIVIL WAR, AVENGERS: INFINITY WAR, IO, ALTERED CARBON [TV], AVENGERS ENDGAME, SYNCHRONIC, ALTERED CARBON) is 42.
Look for Anthony in the upcoming 2020 Thriller, OUTSIDE THE WIRE. And in 2021, THE FALCON AND THE WINTER SOLDIER [TV] and THE WOMAN IN THE WINDOW.
Writer Stephanie Osbourne (BURNOUT. With co-author, Darrell Bain: THE CRESPIRIAN ALLIANCE, THE Y FACTOR, EXTRACTION POINT!) who is much older than me!
Director Alex Proyas (THE CROW, DARK CITY, I, ROBOT, KNOWING) is 57.
QUICK BITES
Trinity Creative Partnership Drops
And -
COVID-19: The Apocalypse Fun Run
2020 U.S. Mortality figures since since the official re-openings(1) -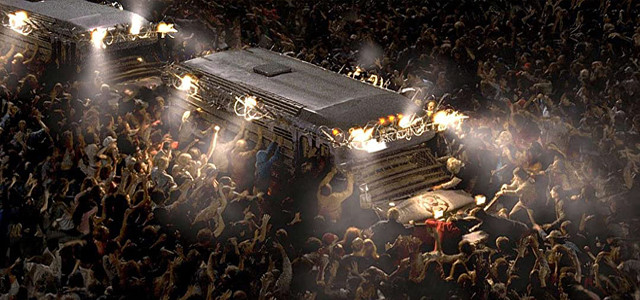 (1) Deaths with confirmed or presumed COVID-19, coded to ICD–10 code U07.1
CDC Provisional Death Counts for Coronavirus Disease (COVID-19)
0-1,000 | 1,001-3,000 | 3,001-5,000 | 5,001-7,000 | 7,001-9,000 | 9,001-11,000 | 11,001+
| | |
| --- | --- |
| Week ending date in which the death occurred | All deaths involving COVID-19 (U07.1)1 |
| May 2: | 13,132 |
| May 9: | 11,159 |
| May 16: | 9,155 |
| May 23: | 7,150 |
| May 30: | 6,100 |
| June 6: | 4,979 |
| June 13: | 4,185 |
| June 20: | 3,787 |
| June 27: | 3,756 |
| July: 4 | 4,434 |
| July: 11 | 5,629 |
| July: 18 | 6,990 |
| July: 25 | 7,946 |
| Aug: 1 | 7,924 |
| Aug: 8 | 7,397 |
| Aug: 15 | 6,666 |
| Aug: 22 | 5,601 |
| Aug: 29 | 4,669 |
| Sep: 5 | 3,347 |
| Sep: 12 | 1,659 |
| Sep: 19 | 280 |
So! How well are you doing so far?
Plus -
HAPPY HORROR THRILLER BIRTHDAYS TO -
By E.C. McMullen Jr.
Actor Daniella Alonso (HOOD OF HORROR, THE HILLS HAVE EYES II, WRONG TURN 2, THE COLLECTOR, RE-KILL, REVOLUTION [TV], RE-KILL, DARKNESS FALLS) is 42.
Look for Daniella in the 2021 Thriller, ISOLATED VICTIM.
Stunt / Actor Sala Baker (THE LORD OF THE RINGS [all], PIRATES OF THE CARIBBEAN [all], MONSTER MOUNTAIN, NEXT, THE BOOK OF ELI, THE EXPENDABLES, SHERLOCK HOLMES: A GAME OF SHADOWS, BATTLESHIP, IRON MAN 3, STAR TREK INTO DARKNESS, DEADPOOL, BRIGHT, DEADPOOL 2, TRANSCENDENCE) is 44.
Look for Sala in the upcoming 2021 James Wan Horror movie, MALIGNANT. Also expected in 2021, BEYOND PARANORMAL.
Actor MyAnna Buring (THE DESCENT, THE OMEN [2006], GRINDHOUSE, DOOMSDAY, RED MIST, CREDO, VAMPIRE KILLERS, THE DESCENT PART 2, THE TWILIGHT SAGA: BREAKING DAWN I, DEVIL'S PLAYGROUND, KILL LIST, RIPPER STREET [TV], THE TWILIGHT SAGA: BREAKING DAWN II, PREY [TV], RIPPER STREET [TV], IN THE DARK [TV], KILLERS ANONYMOUS, THE WITCHER [TV]) is 36.
Myanna shares a September birthday with fellow TWILIGHT alumni, Christian Serratos and Maggie Grace.
Actor Tom Felton (HARRY POTTER [all], 13Hrs., RISE OF THE PLANET OF THE APES, THE APPARITION, FANGS OF WAR, MESSAGE FROM THE KING, ORIGIN [TV]) is 32.
Look for Tom in the upcoming family Horror movie, A BABYSITTER'S GUIDE TO MONSTER HUNTING.
Musician Nick Cave (Album: NOCTURAMA, Movies: SCREAM everything, HELLBOY) is 63.
Actor Catherine Oxenberg (LAIR OF THE WHITE WORM, OVEREXPOSED, THE COLLECTORS, THE OMEGA CODE, SANCTIMONY, PERILOUS, ROAD RAGE, FROZEN IN FEAR, THE VECTOR FILE, PREMONITION, HIGHER MISSION, SHARKTOPUS VS WHALEWOLF, RATPOCALYPSE) is 59.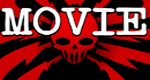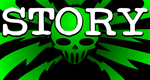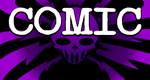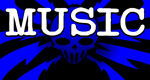 Support This Site
When You Buy My Books
E.C. McMullen Jr.
PERPETUAL
BULLET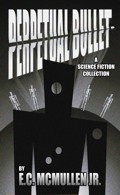 "'Some People' ... may be the standout story in the book."
- John Grant, Infinityplus
E.C. McMullen Jr.
WILLOW BLUE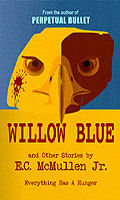 "'Willow Blue' will burrow under your skin and stay there long after you've put the book down."
- Jeffrey Reddick, Creator of
FINAL DESTINATION
In Other Books
E.C. McMullen Jr.'s
short story
CEDO LOOKED LIKE PEOPLE
in the anthology
FEAR THE REAPER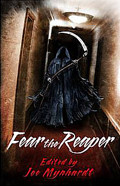 "This Ray Bradbury-esque is one of the most memorable and one of the more original stories I've read in a long time."
- Amazon Review
HORROR 201:
The Silver Scream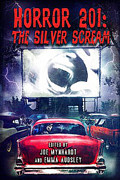 Filmmaker's Guidebook
featuring
RAY BRADBURY,
JOHN CARPENTER,
WES CRAVEN,
TOM HOLLAND,
E.C. McMULLEN Jr.,
GEORGE A. ROMERO,
and many more.
Extensively quoted in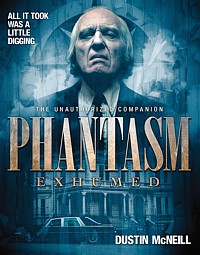 PHANTASM
EXHUMED
The Unauthorized Companion
Robert S. Rhine's
SATAN'S 3-RING
CIRCUS OF HELL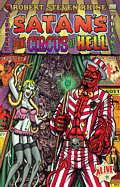 Forward by
GAHAN WILSON &
FEO AMANTE.
Featuring comics by
ALEX PARDEE,
WILLIAM STOUT,
STEVE BISSETTE,
FRANK DIETZ,
JIM SMITH,
FRANK FORTE,
ERIC PIGORS,
MIKE SOSNOWSKI,
OMAHA PEREZ,
DAVID HARTMAN,
STEVEN MANNION,
and more!
Also
IN CINEMA
E.C. McMullen Jr.
Head Production Designer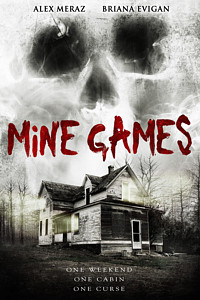 MINE GAMES
(Starring:
JOSEPH CROSS, BRIANA EVIGAN,
ALEX MERAZ)
Dept. head
Special Effects Make-Up
(SFX MUA)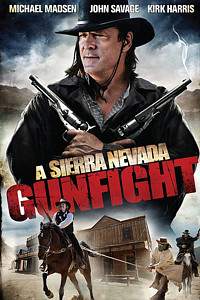 A SIERRA NEVADA
GUNFIGHT
(MICHAEL MADSEN & JOHN SAVAGE).
Production Designer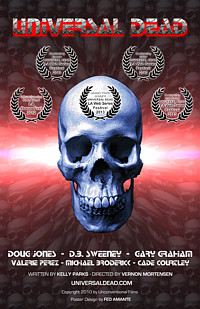 UNIVERSAL DEAD
(DOUG JONES,
D.B. SWEENEY,
GARY GRAHAM)
Art Director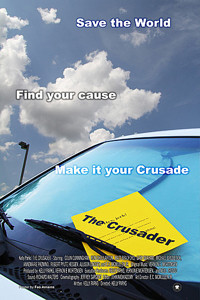 THE CRUSADER
(COLIN CUNNINGHAM,
GARY GRAHAM)