Because $20 a month for hosting is cheaper than $20 a week for beer.
I grew up with Uncle Stan Lee
By E.C. McMullen Jr.
My Pop introduced me to Marvel comics and I introduced the kids in my enormous family to Marvel comics and movies. I love Stan and miss him to this day.
The audio in this animation may not be suitable for all audiences. NSFW, but totally Stan for the True Believers. Thank you Aron Fromm.
HUMP DAY BUMP YOU!
Them: "I think Rob Zombie's HALLOWEEN reboot is superior to John Carpenter's HALLOWEEN!"
Feo: "I'm glad you like it, but this is why you're WRONG."
My review of Rob Zombie's 2007 magnum opus, HALLOWEEN.
And -
Horror Fan To The End...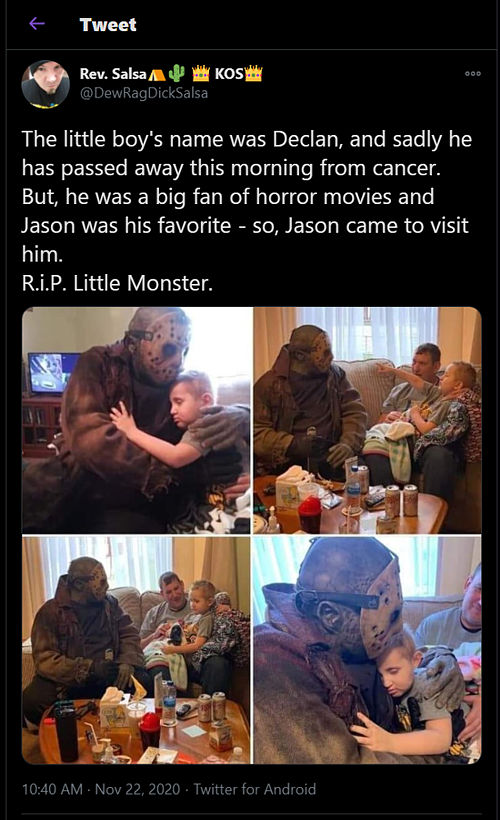 Plus -
HAPPY HORROR THRILLER BIRTHDAYS TO -
By E.C. McMullen Jr.
Actor Billy Burke (DON'T LOOK DOWN, KOMODO, AFTER IMAGE, ALONG CAME A SPIDER, 24 [TV], FORFEIT, FRACTURE, UNTRACEABLE, TWILIGHT [all], LUSTER, REMOVAL, DRIVE ANGRY, RED RIDING HOOD, TICKET OUT, FREAKY DEAKY, REVOLUTION [TV], LIGHTS OUT, ZOO [TV]) is 54.
Actor Katie Cassidy (THE LOST, WHEN A STRANGER CALLS, BLACK CHRISTMAS [2006], SUPERNATURAL [TV], TAKEN, HARPER'S ISLAND, A NIGHTMARE ON ELM STREET [2010], ARROW [TV], THE SCRIBBLER, WOLVES AT THE DOOR, COVER VERSIONS, THE FLASH [TV], CRISIS ON INFINITE EARTHS) is 35.
SFX Artist / Writer / Director / Producer Robert Kurtzman (FROM BEYOND, EVIL DEAD II, PREDATOR, PHANTASM II, DEEPSTAR SIX, A NIGHTMARE ON ELM STREET 5, TREMORS, BRIDE OF RE-ANIMATOR, ARMY OF DARKNESS, NEW NIGHTMARE, IN THE MOUTH OF MADNESS, FROM DUSK TILL DAWN, SPAWN, THE NIGHT FLIER, PHANTOMS, THE FACULTY, FROM DUSK TILL DAWN 2, HOUSE ON HAUNTED HILL, THE GREEN MILE, GHOSTS OF MARS, CABIN FEVER, HULK, TREMORS 4, THE DEVIL'S REJECTS, 2001 MANIACS, HOSTEL, THE WOMAN, HOSTEL III, JOHN DIES AT THE END, TEXAS CHAINSAW MASSACRE 3D, OZ THE GREAT AND POWERFUL, IT FOLLOWS, THE HAUNTING OF HILL HOUSE [TV], NIGHTMARES IN THE FREDDY CHAIR, MA, DOCTOR SLEEP, and much more) is 56.
Look for Robert's work in the upcoming 2020, 2021 Kevin Smith Horror movie, KILLROY WAS HERE.
Actor Tracey Walter (THE FIFTH FLOOR, THE HAND, TIMERIDER, REPO MAN, CONAN THE DESTROYER, MORTUARY ACADEMY, OUT OF THE DARK, BATMAN, THE TWO JAKES, THE SILENCE OF THE LAMBS, NOT OF THIS WORLD, LIQUID DREAMS, DELUSION, CYBORG 2, THE COMPANION, FIST OF THE NORTH STAR, DESPERATE MEASURES, BELOVED, MIGHTY JOE YOUNG, FACADE, FACE VALUE, IMPOSTER, TED BUNDY, MONSTER MAKERS, THE MANCHURIAN CANDIDATE [2004], WASTING AWAY, TRAILER PARK OF TERROR, DARK REEL, I SPIT ON YOUR GRAVE [2010], ALYCE KILLS, MIDNIGHT SON, 31) is 73.
HAPPY HORROR THRILLER BIRTHDAYS TO -
By E.C. McMullen Jr.
Actor Denise Crosby (ELIMINATORS, MIRACLE MILE, PET SEMATARY, DOLLY DEAREST, RELATIVE FEAR, MUTANT SPECIES, DREAM MAN, PUMPKIN MAN [TV], DEEP IMPACT, LEGEND OF THE PHANTOM RIDER, MORTUARY, BORN, INVASION ROSWELL, THE WALKING DEAD [TV], DARK INTENTIONS, THE WATCHER, THE DOCTOR'S CASE, ITSY BITSY) who is 62.
Monday Mania: AMERICAN MARY
Review by Ken King
Horror screenwriter, Ken King reviews the Soska Sisters, AMERICAN MARY.
And -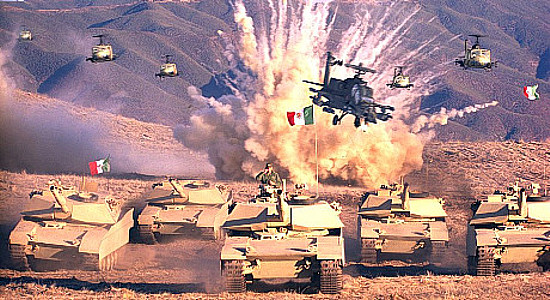 HAPPY HORROR THRILLER BIRTHDAYS TO -
By E.C. McMullen Jr.
Actor Maxwell Caulfield (THE SUPERNATURALS, MIND GAMES, PROJECT ALIEN, SUNDOWN: The Vampire In Retreat, DANCE WITH DEATH, WAXWORK II, ANIMAL INSTINCTS, MAXIMUM FORCE 2, ALIEN INTRUDER, THE PERFECT TENANT, FACING THE ENEMY, CRY OF THE WINGED SERPENT, NIGHTMARE CITY: 2035, DIRE WOLF, AXECELLERATOR) is 60.
Writer Joe Eszterhas (JAGGED EDGE, BETRAYED, BASIC INSTINCT, SLIVER, JADE) is 76.
Actor Oded Fehr (KILLER NET, THE MUMMY [1999], THE MUMMY RETURNS, RESIDENT EVIL: APOCALYPSE, CHARMED [TV], SCOOBY-DOO IN WHERE'S MY MUMMY?, SLEEPER CELL [TV], RESIDENT EVIL: EXTINCTION, SUPER HYBRID, RESIDENT EVIL: RETRIBUTION, INESCAPABLE, COVERT AFFAIRS [TV], KAIJUDO: RISE OF THE DUEL MASTERS, STICHERS [TV], WHITE CHAMBER, THE FIRST [TV]), who is 50.
Look for Oded in the upcoming 2021 Horror movie, LAIR.
Oded shares a November birthday with his THE MUMMY alumni, Kevin J. O'Connor.
Actor Franco Nero (I CRIMINALI DELLA GALASSIA, I DIAFANOIDI VENGONO DA MARTE, IL TERZO OCCHIO, LA MORTE VIENE DAL PIANETA AYTIN, GIORNATA NERA PER L'ARIETE, HITCH-HIKE, THE VISITOR, THE SALAMANDER, KAIMIKAZE 1989, THE GIRL, ALIEN TERMINATOR, DIE HARD 2, LA VOCE DEL SANGUE, MEGIDDO: The Omega Code 2, FUMATA BLANCA, DIE 8, BAD INCLINATION, BASTARDI, RASPUTIN, NEW ORDER, THE WOODS, MAMULA, JOHN WICK CHAPTER 2, THE EXECUTRIX, and I've gotta stop here because ol' Franco has made over 160 freaking movies!) who is 73 and still going strong.
If you are one of those Horror fans whose tastes cross over into Westerns or Crime Dramas, Franco's other flicks (DJANGO, DJANGO UNCHAINED) won't leave you wanting. With 160+ films under his belt, the man has made crap and classics.
Look for his upcoming Horror Thriller for 2020, 2021, THE JESTER FROM TRANSYLVANIA.

SUNDAY -
Actor Jamie Campbell Bower (SWEENEY TODD [2007], ROCKnROLLA, THE TWILIGHT SAGA: NEW MOON, THE PRISONER [TV - 2009], HARRY POTTER AND THE DEATHLY HALLOWS PART 1, THE TWILIGHT SAGA: BREAKING DAWN PART 1 & 2, THE MORTAL INSTRUMENTS: CITY OF BONES, FANTASTIC BEASTS: THE CRIMES OF GRINDLEWALD, STRANGER THINGS [TV]) is 32.
Actor Jamie Lee Curtis (HALLOWEEN, THE FOG, PROM NIGHT, TERROR TRAIN, ESCAPE FROM NEW YORK, ROAD GAMES, HALLOWEEN II, BLUE STEEL, HALLOWEEN H2O, VIRUS, THE TAILOR OF PANAMA, HALLOWEEN: RESURRECTION, VERONICA MARS, SCREAM QUEENS [TV], HALLOWEEN [2018], AN ACCEPTABLE LOSS, KNIVES OUT) is 62.
Look for Jamie in the upcoming 2020, 2021 Horror Thriller, HALLOWEEN KILLS.
Also in 2021, EVERYTHING EVERYWHERE ALL AT ONCE.
SFX Artist William "Bill" Forsche (THE GAME, CRITTERS, FROM BEYOND, DOLLS, THE LOST BOYS, THE OUTING, DEAD HEAT, A NIGHTMARE ON ELM STREET 4, HOWLING IV, SCANNERS II, SCANNERS III, BUFFY THE VAMPIRE SLAYER, A NIGHTMARE ON ELM STREET [2010]) is 57.
Actor Scarlett Johanssen (EIGHT LEGGED FREAKS, THE ISLAND, THE BLACK DAHLIA, THE PRESTIGE, THE SPIRIT, IRON MAN 2, THE AVENGERS, UNDER THE SKIN, HER, CAPTAIN AMERICA: THE WINTER SOLDIER, LUCY, AVENGERS: AGE OF ULTRON, CAPTAIN AMERICA: CIVIL WAR, GHOST IN THE SHELL, AVENGERS: INFINITY WAR, AVENGERS: END GAME) is 36.
Look for Scarlett in the 2020, 2021 Thriller, BLACK WIDOW.
Actor, Writer, Director Richard Stanley (HARDWARE, DUST DEVIL, THE ISLAND OF DR. MOREAU [w/John Frankenheimer - 1996], VAMPIRE DIARY, THE ABANDONED, THE THEATER BIZARRE, THE PROFANE EXHIBIT, I AM LEGION, REPLACE, H.P. Lovecraft's THE COLOR OUT OF SPACE) is 53.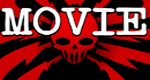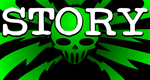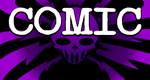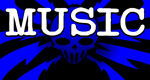 Support This Site
When You Buy My Books
E.C. McMullen Jr.
PERPETUAL
BULLET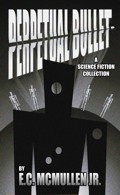 "'Some People' ... may be the standout story in the book."
- John Grant, Infinityplus
E.C. McMullen Jr.
WILLOW BLUE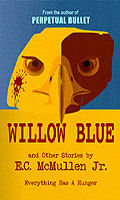 "'Willow Blue' will burrow under your skin and stay there long after you've put the book down."
- Jeffrey Reddick, Creator of
FINAL DESTINATION
In Other Books
E.C. McMullen Jr.'s
short story
CEDO LOOKED LIKE PEOPLE
in the anthology
FEAR THE REAPER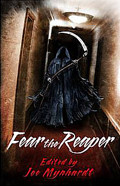 "This Ray Bradbury-esque is one of the most memorable and one of the more original stories I've read in a long time."
- Amazon Review
HORROR 201:
The Silver Scream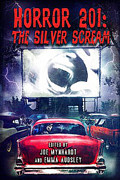 Filmmaker's Guidebook
featuring
RAY BRADBURY,
JOHN CARPENTER,
WES CRAVEN,
TOM HOLLAND,
E.C. McMULLEN Jr.,
GEORGE A. ROMERO,
and many more.
Extensively quoted in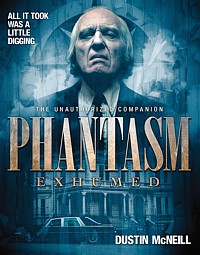 PHANTASM
EXHUMED
The Unauthorized Companion
Robert S. Rhine's
SATAN'S 3-RING
CIRCUS OF HELL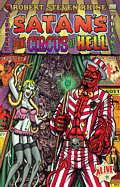 Forward by
GAHAN WILSON &
FEO AMANTE.
Featuring comics by
ALEX PARDEE,
WILLIAM STOUT,
STEVE BISSETTE,
FRANK DIETZ,
JIM SMITH,
FRANK FORTE,
ERIC PIGORS,
MIKE SOSNOWSKI,
OMAHA PEREZ,
DAVID HARTMAN,
STEVEN MANNION,
and more!
Also
IN CINEMA
E.C. McMullen Jr.
Head Production Designer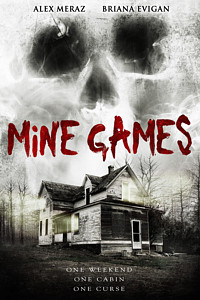 MINE GAMES
(Starring:
JOSEPH CROSS, BRIANA EVIGAN,
ALEX MERAZ)
Dept. head
Special Effects Make-Up
(SFX MUA)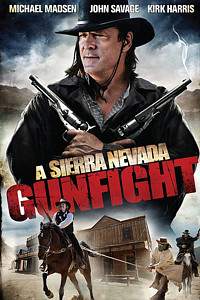 A SIERRA NEVADA
GUNFIGHT
(MICHAEL MADSEN & JOHN SAVAGE).
Production Designer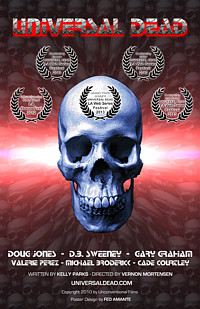 UNIVERSAL DEAD
(DOUG JONES,
D.B. SWEENEY,
GARY GRAHAM)
Art Director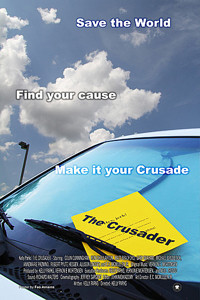 THE CRUSADER
(COLIN CUNNINGHAM,
GARY GRAHAM)