When O' When will we learn to Nuke It From Orbit?
It's the Only Way to be Sure!
And -
HAPPY HORROR THRILLER BIRTHDAYS TO -
By E.C. McMullen Jr.
Actor Ingrid Bolsø Berdal (COLD PREY, CODENAME HUNTER, COLD PREY 2, BETRAYAL [2009], CHERNOBYL DIARIES, THE ABCs OF DEATH, ESCAPE [2012], HANSEL & GRETEL: WITCH HUNTERS, WESTWORLD [TV], WITCH HUNT [TV]) is 42.
Actor Bryce Dallas Howard (THE VILLAGE, THE LADY IN THE WATER, SPIDER-MAN 3, TERMINATOR: SALVATION, THE TWILIGHT SAGA: ECLIPSE, JURASSIC WORLD, JURASSIC WORLD: FALLEN KINGDOM) is 41.
Look for Bryce in the 2020, 2021 Horror Thriller JURASSIC WORLD: DOMINION.
Writer Peter Straub (JULIA, GHOST STORY, SHADOWLAND, FLOATING DRAGON, THE TALISMAN [w/Stephen King], KOKO, THE HELLFIRE CLUB, MR. X, BLACK HOUSE [w/Stephen King], LOST BOY LOST GIRL, IN THE NIGHT ROOM, A DARK MATTER, and more) is 78.
Writer, Director, Producer, Jeff Wadlow (CRY WOLF, PREY, KICK-ASS 2, BATES MOTEL [TV], THE STRAIN [TV], TRUTH OR DARE, FANTASY ISLAND, BLOODSHOT) is 47.
Look for Jeff's work in the upcoming 2021 Thriller, ARE YOU AFRAID OF THE DARK? [TV].
HAPPY HORROR THRILLER BIRTHDAYS TO -
By E.C. McMullen Jr.
Actor Jensen Ackles (DARK ANGEL [TV], DEVOUR, MY BLOODY VALENTINE 3D, SUPERNATURAL [TV]) is 43.
Actor Jack Davenport (MACBETH, TALE OF THE MUMMY, ULTRAVIOLET [TV], THE WISDOM OF CROCODILES, THE TALENTED MR. RIPLEY, THE BUNKER, PIRATES OF THE CARIBBEAN [all], MARPLE: THE BODY IN THE LIBRARY, FLASH FORWARD [TV], THE KEY MAN, KINGSMAN: THE SECRET SERVICE, THE TANK, DECEPTION [TV]) is 47.
Writer, Director, Producer Zack Snyder (SILENCE, DAWN OF THE DEAD [2004], 300, WATCHMEN, SUCKER PUNCH, 300: RISE OF AN EMPIRE, MAN OF STEEL) is 55.
Look for Zack's upcoming Horror Thriller for 2020, 2021, ARMY OF THE DEAD. And in 2022, an Untitled ARMY OF THE DEAD Prequel.
SUNDAY -
Actor Ali Larter (HOUSE ON HAUNTED HILL [1999], FINAL DESTINATION, FINAL DESTINATION 2, CONFESS, HEROES [TV], RESIDENT EVIL: EXTINCTION, RESIDENT EVIL: AFTERLIFE, LEGENDS [TV], THE DIABOLICAL, RESIDENT EVIL: THE FINAL CHAPTER) is 45.
Look for Ali in the upcoming 2020, 2021 Thriller, THE LAST VICTIM.
Thankee / Producer Aine Leicht (THE LORD OF THE RINGS [all], THE DEVIL'S REJECTS. Producer: O.C. BABES AND THE SLASHER OF ZOMBIETOWN, PLATOON OF THE DEAD, CREEP CREEPERSIN'S ERECTION, VAGINAL HOLOCAUST, ORGY OF BLOOD) is 41.
"Thankee?" Yes! One of the most thanked people in Hollywood Horror - 51 listed on IMDb as of 2021. Seriously - scope her imdb credits!
SATURDAY -
Actor Adam Baldwin (PREDATOR 2, DEAD BOLT, COLD SWEAT, BITTER HARVEST, TREACHEROUS, SAWBONES [TV], SHADOW-0PS, FIREFLY [TV], GARGANTUA [TV], INDISCREET [TV], GACY, EVIL EYES, SERENITY, THE THIRST, SANDS OF OBLIVION, SUPERMAN/DOOMSDAY, INSIGHT, TRANSFORMERS PRIME [TV], THE LAST SHIP, and more) is 59.
Actor Christopher Landon (BLOOD AND CHOCOLATE, DISTURBIA, BURNING PALMS, PARANORMAL ACTIVITY 2, PARANORMAL ACTIVITY 3, PARANORMAL ACTIVITY 4, PARANORMAL ACTIVITY 5, SCOUTS GUIDE TO THE ZOMBIE APOCALYPSE, VIRAL, HAPPY DEATH DAY [all], FREAKY) is 46.
Christopher shares a birthday month with his Producer, Jason Blum.
Actor Lindsey Morgan (DETENTION, CHASTITY BITES, ETXR, BEYOND SKYLINE, LASSO, THE 100 [TV], SKYLIN3S) is 31.
Actor Charlotte Stewart (THE NURSE KILLER, ERASERHEAD, BITTER HARVEST, HUMAN HIGHWAY, UFOria, JOURNEY TO THE CENTER OF THE EARTH [1989], TREMORS, TWIN PEAKS [TV], DARK ANGEL: THE ASCENT, TREMORS 3, THE INNER CIRCLE, TWIN PEAKS: THE MISSING PIECES) is 80.
Director Brett Eisner's THE CRAZIES is 11 Today!
You've never seen it? This is why you should! Read E.C. McMullen Jr.'s review of Brett Eisner's THE CRAZIES.
And -
HAPPY HORROR THRILLER BIRTHDAYS TO -
By E.C. McMullen Jr.
Actor Shiloh Fernandez (INTERSTATE, JERICHO [TV], RED, DEADGIRL, RED RIDING HOOD, EVIL DEAD [2013], WHITE BIRD IN A BLIZZARD, RETURN TO SENDER, EDGE OF WINTER, QUEEN OF CARTHAGE, GYPSY [TV], TREMORS [2018], BURN) is 36.
Shiloh shares a February birthday month with his WHITE BIRD IN A BLIZZARD alumni, Thomas Jane, as well as this month for his TREMORS producer, Jason Blum.
Look for Shiloh in the upcoming 2021 Horror Thriller release of, THE KNOCKING.
Writer, Director, Producer Drew Goddard (BUFFY THE VAMPIRE SLAYER [TV], ANGEL [TV], ALIAS [TV], CLOVERFIELD, LOST [TV], THE CABIN IN THE WOODS, WORLD WAR Z, 10 CLOVERFIELD LANE, THE DEFENDERS [TV], THE CLOVERFIELD PARADOX, BAD TIMES AT THE EL ROYALE) is 46.
Actor Barbara Niven (FATAL ENCOUNTER, HIRED TO KILL, PSYCHO COP RETURNS, ILLEGAL ENTRY: FORMULA FOR FEAR, THE SISTER-IN-LAW, HUMANOIDS FROM THE DEEP [1996 TV], I MARRIED A MONSTER [TV], ALONE WITH A STRANGER, SERIAL KILLING 101, THE DRONE VIRUS, SUMMER'S BLOOD, ACCUSED AT 17, HOME INVASION, SUBURBAN GOTHIC, CROSSWORD MYSTERIES [all], and more) is 68.
Actor Teresa Palmer (WOLF CREEK, THE GRUDGE 2, RESTRAINT, I AM NUMBER FOUR, WISH YOU WERE HERE, WARM BODIES, LIGHTS OUT, MESSAGE FROM THE KING, BERLIN SYNDROME, 2:22, A DISCOVERY OF WITCHES [TV]) is 35.
Teresa shares the same birthday with her LIGHTS OUT Producer...
Writer, Director, Producer, James Wan (SAW [all], DEAD SILENCE, DEATH SENTENCE, INSIDIOUS [all], THE CONJURING [all], DEMONIC, ANNABELLE [all], LIGHTS OUT, THE NUN, THE CURSE OF LLORONA, SWAMP THING [TV], CONJURING 3, ANNABELLE COMES HOME) is 44.
Look for James' upcoming 2020 2021 Horror Thrillers, SPIRAL: FROM THE BOOK OF SAW, MALIGNANT, THE CONJURING: THE DEVIL MADE ME DO IT, THERE'S SOMEONE INSIDE YOUR HOUSE, ARCHIVE 81 [TV].
Read my interview with James Wan and Leigh Whannell.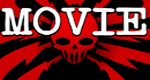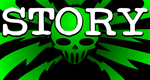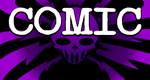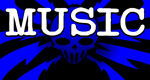 You Support This Site
When You Buy My Books

E.C. McMullen Jr.
PERPETUAL
BULLET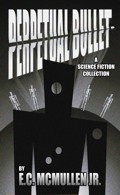 "'Some People' ... may be the standout story in the book."
- John Grant, Infinityplus
E.C. McMullen Jr.
WILLOW BLUE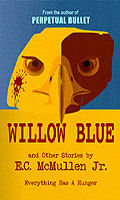 "'Willow Blue' will burrow under your skin and stay there long after you've put the book down."
- Jeffrey Reddick, Creator of
FINAL DESTINATION



In Other Books


E.C. McMullen Jr.'s
short story
CEDO LOOKED LIKE PEOPLE
in the anthology
FEAR THE REAPER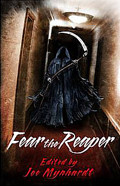 "This Ray Bradbury-esque is one of the most memorable and one of the more original stories I've read in a long time."
- Steve Isaak,
Good Reads.

HORROR 201:
The Silver Scream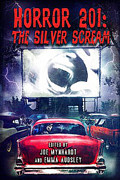 Filmmaker's Guidebook
featuring
RAY BRADBURY,
JOHN CARPENTER,
WES CRAVEN,
TOM HOLLAND,
E.C. McMULLEN Jr.,
GEORGE A. ROMERO,
and many more.
Extensively quoted in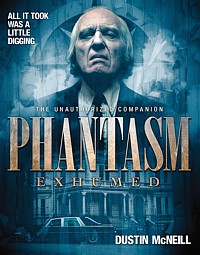 PHANTASM
EXHUMED
The Unauthorized Companion
Robert S. Rhine's
SATAN'S 3-RING
CIRCUS OF HELL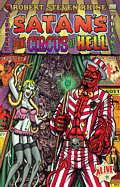 Forward by
GAHAN WILSON &
FEO AMANTE.
Featuring comics by
ALEX PARDEE,
WILLIAM STOUT,
STEVE BISSETTE,
FRANK DIETZ,
JIM SMITH,
FRANK FORTE,
ERIC PIGORS,
MIKE SOSNOWSKI,
OMAHA PEREZ,
DAVID HARTMAN,
STEVEN MANNION,
and more!
Also
IN CINEMA
E.C. McMullen Jr.
Head Production Designer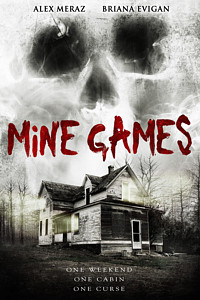 MINE GAMES
(Starring:
JOSEPH CROSS, BRIANA EVIGAN,
ALEX MERAZ)
Dept. head
Special Effects Make-Up
(SFX MUA)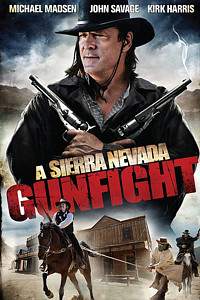 A SIERRA NEVADA
GUNFIGHT
(MICHAEL MADSEN & JOHN SAVAGE).
Production Designer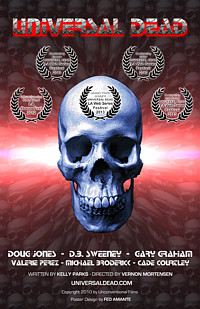 UNIVERSAL DEAD
(DOUG JONES,
D.B. SWEENEY,
GARY GRAHAM)
Art Director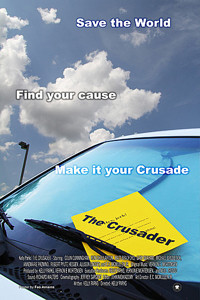 THE CRUSADER
(COLIN CUNNINGHAM,
GARY GRAHAM)