Support This Site When You Buy My Books
E.C. McMullen Jr.
PERPETUAL
BULLET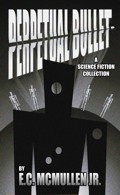 "'Some People' ... may be the standout story in the book."
-

John Grant

, Infinityplus

E.C. McMullen Jr.
WILLOW BLUE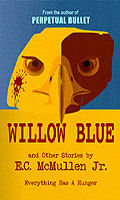 "'Willow Blue' will burrow under your skin and stay there long after you've put the book down."
- Jeffrey Reddick, Creator of
FINAL DESTINATION

IN OTHER BOOKS
E.C. McMullen Jr.'s
short story
CEDO LOOKED LIKE PEOPLE
in the anthology
FEAR THE REAPER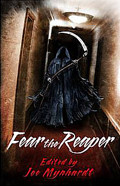 "This Ray Bradbury-esque is one of the most memorable and one of the more original stories I've read in a long time."
- Amazon Review

HORROR 201:
The Silver Scream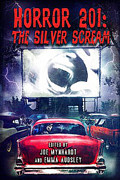 Filmmaker's Guidebook
featuring
RAY BRADBURY,
JOHN CARPENTER,
WES CRAVEN,
TOM HOLLAND,
E.C. McMULLEN Jr.,
GEORGE A. ROMERO,
and many more.



Extensively quoted in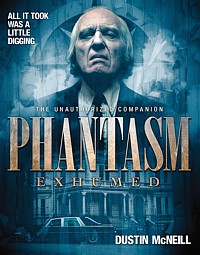 PHANTASM
EXHUMED
The Unauthorized Companion

Robert S. Rhine's
SATAN'S 3-RING
CIRCUS OF HELL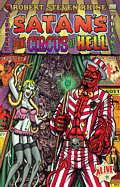 Forward by
GAHAN WILSON &
FEO AMANTE.
Featuring comics by
ALEX PARDEE,
WILLIAM STOUT,
STEVE BISSETTE,
FRANK DIETZ,
JIM SMITH,
FRANK FORTE,
ERIC PIGORS,
MIKE SOSNOWSKI,
OMAHA PEREZ,
DAVID HARTMAN,
STEVEN MANNION,
and more!

Also
IN CINEMA
E.C. McMullen Jr.
Head Production Designer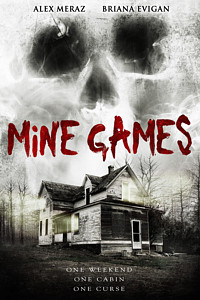 MINE GAMES


(Starring:
JOSEPH CROSS, BRIANA EVIGAN,
ALEX MERAZ)

Dept. head
Special Effects Make-Up
(SFX MUA) and Michael Madsen's stunt double on the movie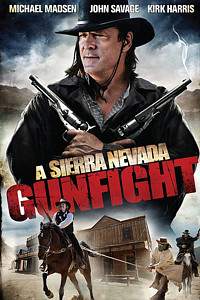 A SIERRA NEVADA
GUNFIGHT
(MICHAEL MADSEN & JOHN SAVAGE).

PRODUCTION DESIGNER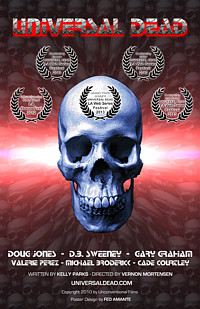 UNIVERSAL DEAD
(DOUG JONES,
D.B. SWEENEY,
GARY GRAHAM)

ART DIRECTOR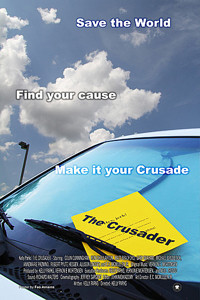 THE CRUSADER
(COLIN CUNNINGHAM,
GARY GRAHAM)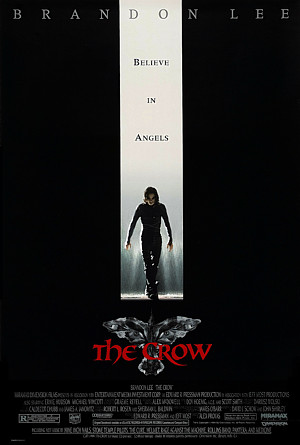 HAPPY HORROR THRILLER BIRTHDAYS TO -
By E.C. McMullen Jr.
Writer Yvonne Mason (SILENT SCREAM, BRILLIANT INSANITY, WHEN FATES COLLIDE, A VOICE FROM THE GRAVE) is 62.
Writer, Actor Nikki Reed (CHERRY CRUSH, TWILIGHT [all], PAWN, SNAP, IN YOUR EYES, MURDER OF A CAT, JACK GOES HOME, SLEEPY HOLLOW [TV]) is 31.
Musician / Composer Trent Reznor (NINE INCH NAILS, Music featured in THE CROW, NATURAL BORN KILLERS, SE7EN, LOST HIGHWAY, FINAL DESTINATION, TOMB RAIDER, RESIDENT EVIL, TETSUO: THE BULLET MAN, THE GIRL WITH THE DRAGON TATTOO, THE CABIN IN THE WOODS, THE FROZEN DEAD [TV], THE LOFT, BIRD BOX, and the video games QUAKE, DOOM3) is 55 today.
Did you know that of all of Trent's NIN songs, CLOSER, gets the most play in movie soundtracks?
Actor Erin Richards (EXPIRY DATE, ABRAHAM'S POINT, OPEN GRAVE, THE QUIET ONES, QUANTUM BREAK [Video], GOTHIC [TV]) is 33.
Writer Stewart Sternberg (THE RAVENING) is at least 58.
Writer Karen E. Taylor (BLOOD SECRETS, THE VAMPIRE LEGACY series, TWELVE STEPS FROM DARKNESS) is wa-ay up there! Possibly 58!
Actor Paige Turco (TEENAGE MUTANT NINJA TURTLES II, TEENAGE MUTANT NINJA TURTLES III, DEAD FUNNY, AMERICAN GOTHIC [TV], DARK TIDES, URBANIA, RUNAWAY VIRUS, DEAD DOG, THE EMPATH, THE AGENCY [TV], RHINOCEROS EYES, DAMAGES [TV], THE STEPFATHER [2009], SEPARATED AT BIRTH, THE 100 [TV]) is 54.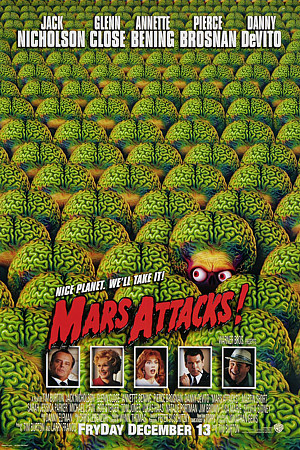 HAPPY HORROR THRILLER BIRTHDAYS TO -
By E.C. McMullen Jr.
Actor David Boreanaz (MACABRE PAIR OF SHORTS, BUFFY THE VAMPIRE SLAYER [TV], ANGEL [TV], VALENTINE, THE CROW: WICKED PRAYER, BONES [TV], SUFFERING MAN'S CHARITY) is 50. David shares a May 16 birthday with fellow THE CROW: Wicked Prayer alumni, Danny Trejo.
Actor Pierce Brosnan (NOMADS, THE FOURTH PROTOCOL, TAFFIN, THE LAWNMOWER MAN, LIVE WIRE, DEATH TRAIN, GOLDENEYE, MARS ATTACKS!, DANTE'S PEAK, TOMORROW NEVER DIES, THE THOMAS CROWN AFFAIR, THE WORLD IS NOT ENOUGH, THE TAILOR OF PANAMA, DIE ANOTHER DAY, AFTER THE SUNSET, THE MATADOR, SHATTERED, PERCY JACKSON AND THE OLYMPIANS: THE LIGHTENING THIEF, SALVATION BOULEVARD, BAG OF BONES [TV], THE WORLD'S END, URGE, I.T., THE FOREIGNER, SPINNING MAN) is 67.
Look for his upcoming 2020 Horror, FALSE POSITIVE.
Ain't nobody tougher than Hollywood tough guy
Actor Danny Trejo (THE HIDDEN, DEATHWISH 4, KINJITE, CARNAL CRIMES, MANIAC COP 2, DESPERADO, FROM DUSK TILL DAWN [all], ANACONDA, THE REPLACEMENT KILLERS, THE SALTON SEA, THE NIGHTSTALKER, ONCE UPON A TIME IN MEXICO, THE CURSE OF EL CHARRO, LOST, VENICE UNDERGROUND, ALL SOULS DAY, CHASING GHOSTS, THE DEVIL'S REJECTS, THE CROW: WICKED PRAYER, 7 MUMMIES, Snoop Dogg's HOOD OF HORROR, PROPENSITY, GRINDHOUSE, Rob Zombie's HALLOWEEN, PREDATORS, MACHETE [all], SUSHI GIRL, HAUNTED HIGH, THE CLOTH, THE INSOMNIAC, DEATH RACE: INFERNO, ZOMBIE HUNTER, FROM DUSK TILL DAWN: THE SERIES [TV], and way more with 16 Feature films completed or in post as of this writing.) who is 76.
Look for Danny in the upcoming Rob Zombie Horror movie, 3 FROM HELL.
Artist Chad Michael Ward (Movie: THE GENE GENERATION, STRANGE BLOOD. Movie Poster: THE PROFANE EXHIBIT. Book: AUTOPSYROTICA, IMMODERATION) is 48.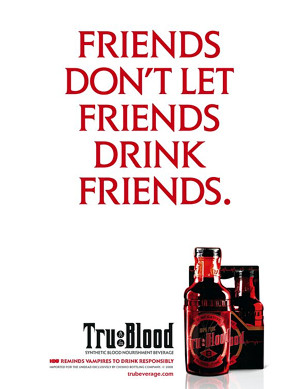 HAPPY HORROR THRILLER BIRTHDAYS TO -
By E.C. McMullen Jr.
Director/Producer Rob Bowman (WEREWOLF [TV - 1987], DARK SHADOWS [TV - 1991], THE X-FILES [TV], REIGN OF FIRE, ELEKTRA, NIGHT STALKER [TV-2005], NIGHTMARES AND DREAMSCAPES: From The Stories of Stephen King [2006], CASTLE, OCCULT) is 59.
Actor Alexandra Breckenridge (VAMPIRE CLAN, MURDER BOOK, TRUE BLOOD [TV], THE WALKING DEAD, AMERICAN HORROR STORY [TV], ZIPPER, ALWAYS WATCHING: A MARBLE HORNETS STORY, DARK, BROKEN VOWS) is 37.
Alexandra shares a May 15 birthday with her TRUE BLOOD alumni, Mark Trammell.
Actor Tatsuya Fujiwara (BATTLE ROYALE, KAMEN GAKUEN, BATTLE ROYALE II, FURUHATA NINZABURO FINAL, DEATH NOTE, DEATH NOTE: THE LAST NAME, DEATH NOTE: L CHANGE THE WORLD, SNAKES AND EARRINGS, THE INCITE MILL, BRUTUS HEART, ST: KEISHICHÔ KAGAKU SÔSAHAN, SHIELD OF STRAW, MONSTERZ, ST: AKA TO SHIRO NO SÔSA FILE [TV], ST: AKA TO SHIRO NO SÔSA FILE The Movie, ERASED, SOSHITE: DAREMO INAKUNATTA, DEATH NOTE: LIGHT UP THE WORLD, NINGEN NO SHÔMEI, MEMOIRS OF A MURDERER, REVERSE [TV], YONIMO KIMYÔ NA MONOGATARI: AUTUMN 2017 SPECIAL) is 37.
Actor / Producer Amy Rene LaFavers (CLOSET SPACE, SWEATSHOP, HAUNTED TRAILER, PSYCHIC EXPERIMENT) is 48.
Goth gadabout, Darren McKeenan (Gothic.net) may be 50 and live in San Francisco, but damn it, he's still one of US!
Writer Mark Tarrant (THE BLOOD RIDER, TALES OF THE DEAD WALKER, TALES OF JUSTICE BLACKBURN: VAMPIRE REGULATOR) is like, 58 or something.
Actor Sam Trammell (UNDERMIND, ALIEN VS PREDATOR: REQUIEM, TRUE BLOOD [TV], THE PRIVILEGED, ALL MISTAKES BURIED, THE ORDER [TV], I SEE YOU) is 48.
Look for Sam's upcoming 2019 Thriller, PURSUED - Written, Produced, and Directed by Jeffrey Obrow (THE KINDRED). Also for 2019, RECKONING [TV].
Actor Ashlynn Yennie (THE HUMAN CENTIPEDE [FIRST SEQUENCE], AMERICAN MANIACS, THE HUMAN CENTIPEDE II [FULL SEQUENCE], AMERICAN MANIACS, FRACTURED, THE SCRIBBLER, FEAR INC., THE GHOST AND THE WHALE, THE WRONG NEIGHBOR, HIDDEN INTENTIONS) is 34.
Look for Ashlyn in the 2019 Thriller, VARIANT.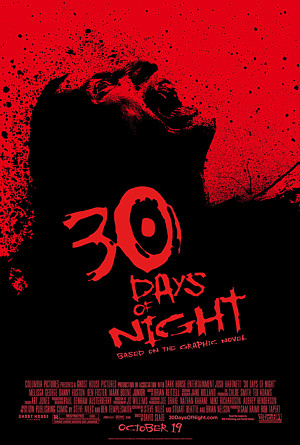 HAPPY HORROR THRILLER BIRTHDAYS TO -
By E.C. McMullen Jr.
Actor, Director Danny Huston (THE HUMAN FACTOR, MISTER CORBETT'S GHOST, THE MADDENING, SUSAN'S PLAN, 21 GRAMS, SILVER CITY, BIRTH, THE CONSTANT GARDENER, CHILDREN OF MEN, FADE TO BLACK, THE NUMBER 23, THE KINGDOM, 30 DAYS OF NIGHT, X-MEN ORIGINS: WOLVERINE, EDGE OF DARKNESS, CLASH OF THE TITANS, THE WARRIOR'S WAY, A MONSTER IN PARIS, WRATH OF THE TITANS, MAGIC CITY [TV], HITCHCOCK, TIGERS, JUSTICE LEAGUE: THE FLASHPOINT PARADOX, AMERICAN HORROR STORY [TV], PRESSURE, FRANKENSTEIN [2015], PARANOID [TV], IO) is 51.
Actor Tim Roth (TO KILL A PRIEST, RESERVOIR DOGS, BACKSLIDING, HEART OF DARKNESS, PULP FICTION, PLANET OF THE APES [2001], SILVER CITY, THE LAST SIGN, DARK WATER [2005], YOUTH WITHOUT YOUTH, FUNNY GAMES, THE INCREDIBLE HULK, LIE TO ME [TV], ARBITRAGE, LIABILITY, MÖBIUS, HARDCORE HENRY, THE HATEFUL EIGHT, TWIN PEAKS [TV - 2017]) is 52.
Look for Tim in the 2020 Thriller, THE SONG OF NAMES.
Writer, Producer, Director Robert Zemeckis (ROMANCING THE STONE, WHO FRAMED ROGER RABBIT, DEATH BECOMES HER, TALES FROM THE CRYPT [TV], HOUSE ON HAUNTED HILL [1999], TH13RTEEN GHOSTS, RITUAL, GHOST SHIP, GOTHIKA, HOUSE OF WAX [2005], WHAT LIES BENEATH, TALES FROM THE CRYPT: BORDELLO OF BLOOD, MONSTER HOUSE, THE REAPING, BEOWULF, MANIFEST [TV], PROJECT BLUE BOOK [TV]) is 68.
Look for Roger's 2019 series, WHAT/IF? And in 2020 THE WITCHES, STEEL SOLDIERS, and BIOS.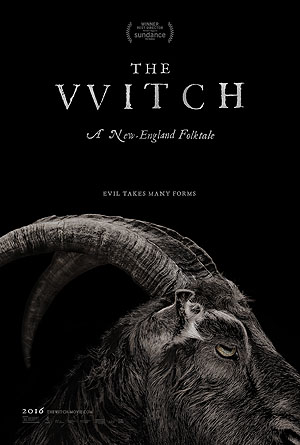 HAPPY HORROR THRILLER BIRTHDAYS TO -
By E.C. McMullen Jr.
Actor, Editor Bryan Coyne (SILENT NIGHT ZOMBIE NIGHT, HE, THE BLACK BOX, ORGY OF THE DAMNED, THE HUMAN RACE, INFERNAL, BAD APPLES) is 58 or something.
Look for Bryan's upcoming turn as a Writer, Director, and Producer on the 2020 Horror movie, UTERO, starring John Gulager (Writer and Director of FEAST).
Actor, Director, Producer Andreas Pape (MIDNIGHT'S CALLING, HUNTING CREATURES, SOUNDS OF FEAR, MUTATION 2, MUTATION 3, SPACE WOLF, BEYOND THE LIMITS, RIGOR MORTIS, SOUNDS OF FEAR, LORD OF THE UNDEAD, THE LEGEND OF MOONLIGHT MOUNTAIN, POINT OF FEAR, BARRICADE, CABLE SKID, FEARMAKERS, METAL MAN, TIMO ROSE'S BEAST, LA PETITE MORT, POPULAR, TERROR CREEK, NECRONOS, PROJECT GENESIS, LEGEND OF HELL, SAVAGE LOVE, NO MERCYNARY, TERROR CREEK, BUNKER OF THE DEAD) is 39.
Actor Robert Pattinson (HARRY POTTER AND THE GOBLET OF FIRE, THE HAUNTED AIRMAN, HARRY POTTER AND THE ORDER OF THE PHOENIX, TWILIGHT, TWILIGHT SAGA: ECLIPSE, [ALL], COSMOPOLIS, THE ROVER, HIGH LIFE) is 33.
Look for Robert in the 2019 Horror release THE LIGHTHOUSE, Directed by Rbert Eggers (THE VVITCH).
Actor Iwan Rheon (RESISTANCE, MISFITS [TV], GAME OF THRONES [TV], RESIDUE, MERMAID'S SONG, ALIEN INVASION: S.U.M.1, RIVIERA [TV], INHUMANS [TV]) is 34.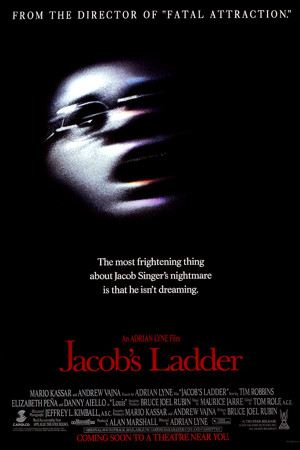 SUNDAY -
Actor Stephen Baldwin (BITTER HARVEST, THE USUAL SUSPECTS, DEAD WEEKEND, MR. MURDER, SCARRED CITY, X CHANGE, DEAD AWAKE, SPIDER'S WEB, SHELTER ISLAND, FALLACY, BOUND BY LIES, DARK STORM, THE GENIUS CLUB, SHARK IN VENICE, SHOOT THE DUKE, LET THE GAME BEGIN, MISSION: THE PROPHET, 2047: SIGHTS OF DEATH, MAGI) is 52.
Look for Stephen's upcoming 2019 Horror movie, THE SUMMONING, starring Snoop Dog (HOOD OF HORROR).
Actor Bruce Boxleitner (TRON, FROM THE DEAD OF NIGHT, MURDEROUS VISION, CONTAGION, PERILOUS, SILENCE, BRILLIANT, SNAKEHEAD TERROR, THEY ARE AMONG US, LIFE IN THE BALANCE, LEGION OF THE DEAD, A KILLER UPSTAIRS, KING OF THE LOST WORLD, MYSTERY WOMAN, PANDEMIC, BONE EATER, DEAD SPACE: DOWNFALL, TRON: LEGACY, 51, ANIMEN: THE GALACTIC BATTLE, TRON: UPRISING [TV], SPACE COMMAND REDEMPTION [TV], THE OATH) is 69.
Actor Gabriel Byrne (THE KEEP, GOTHIC, THE USUAL SUSPECTS, STIGMATA, END OF DAYS, SPIDER, GHOST SHIP, SHADE, JINDABYNE, I, ANNA, SECRET STATE [TV], QUIRKE [TV], VAMPIRE ACADEMY, HEREDITARY, IN THE CLOUD, MANIAC [TV]) is 69.
Look for Gabriel in the upcoming 2019 Mystery Thriller, LOST GIRLS. Also in 2019, WAR OF THE WORLDS [TV].
Actor Samantha Mathis (FORBIDDEN SUN, 83 HOURS 'TIL DAWN, HARSH REALM [TV], ATTRACTION, AMERICAN PSYCHO, THE PUNISHER [2004], 'SALEM'S LOT [TV - 2004], NIGHTMARES & DREAMSCAPES: FROM THE STORIES OF STEPHEN KING, THE NEW DAUGHTER, BURIED, ORDER OF CHAOS, GOOD DAY FOR IT, ATLAS SHRUGGED II, UNDER THE DOME [TV], THE STRAIN [TV], BOARDING SCHOOLTHE CLOVEHITCH KILLER) is 49.
Actor Ving Rhames (JACOB'S LADDER, THE PEOPLE UNDER THE STAIRS, TERROR ON TRACK 9, PULP FICTION, FINAL FANTASY, DARK BLUE, DAWN OF THE DEAD [2004], DAY OF THE DEAD [2007], EVIL ANGEL, ECHELON CONSPIRACY, SURROGATES, PIRANHA 3D, DEATH RACE: FRANKENSTEIN LIVES, THE RIVER MURDERS, JULIA X 3D, ZOMBIE APOCALYPSE, SEVEN BELOW, PIRANHA 3DD, DEATH RACE: INFERNO, GUARDIANS OF THE GALAXY Vol. 2) is 60.
Actor Richard Riehle (BLACK RAIN, TRIAL BY FIRE, SO PROUDLY WE HAIL, KEEPER OF THE CITY, FRIED GREEN TOMATOES, BODY OF EVIDENCE, THE FUGITIVE, SHADOW OF OBSESSION, A STRANGER IN TOWN, MIGHTY JOE YOUNG, THE ARRANGEMENT, TERMINAL, EXECUTIVE DECISION, TOO FAST TOO YOUNG, THE FAN, THE LAST RESORT, ONE EIGHT SEVEN, COLD NIGHT INTO DAWN, MR. MURDER, JUDAS KISS, THE LESSER EVIL, MERCURY RISING, DESPERATE MEASURES, TIME CHANGER, MONSTER MAKERS, JANE DOE: THE WRONG FACE, THE DARKROOM, FIERCE FRIEND, THE LOST, DARK MIND, HATCHET, THE BEACH PARTY AT THE THRESHOLD OF HELL, DISMAL, WASTING AWAY, RESURRECTION MARY, HINDSIGHT, NOWHERE TO HIDE, MESSENGERS 2: THE SCARECROW, PROJECT SOLITUDE, Rob Zombie's HALLOWEEN II, THE LAST LOVECRAFT, 1001 WAYS TO ENJOY THE MISSIONARY POSITION, CHILLERAMA, BLACK VELVET, THE WATERMEN, EXTRACTED, BREATHLESS [2012], TEXAS CHAINSAW MASSACRE 3D, FRIEND REQUEST, THE SCRIBBLER, THE CABINING, TRANSFORMERS: AGE OF EXTINCTION, PILOT ERROR, AMNESIAC, PRIMROSE LANE, CONTRACTED: PHASE II, HELEN KELLER VS. NIGHTWOLVES, DEMENTIA, FEAR INC., CITRUS SPRINGS, BAD APPLES, WEST OF HELL, INVISIBLE MOTHER) is 71.
Look for Richard's upcoming 2019 Horror, LIMBO. Also in 2019, CHASE, 30 TO 45, and Rob Zombie's 3 FROM HELL. In 2020, Richard will be in, WHAT'S BURIED IN THE BACKYARD and MADE VICIOUS.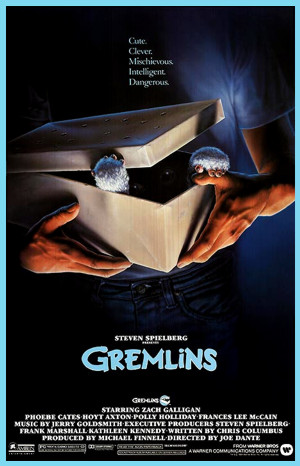 SATURDAY -
Actor Thomas Downey (HITTERS, JOLLY ROGER: MASSACRE AT CUTTER'S COVE, H.G. WELLS WAR OF THE WORLDS [2005], FRANKENSTEIN REBORN, THE BEAST OF BRAY ROAD, SHAPESHIFTER, KING OF THE LOST WORLD, EXORCISM: THE POSSESSION OF GAIL BOWERS, HILLSIDE CANNIBALS, DRACULA'S CURSE, TRANSMORPHERS, PARANORMAL INCIDENT, MIRROR IMAGE, 616: PARANORMAL INCIDENT, AXE GIANT: THE WRATH OF PAUL BUNYAN, SORORITY PARTY MASSACRE, ZEDD, THE BURNING DEAD, BETHANY, #CAPTURED, ZOMBIE, DARK IMAGE, BEAST MODE) is 50.
Look for Thomas' 2019 Horror movie, DOLLS. And for 2020, CONFESSIONS OF AN EXORCIST.
Actor Nicky Katt (GREMLINS, THE 'BURBS, MARTIANS GO HOME, STRANGE DAYS, BATMAN & ROBIN, DELIVERED, Dean Koontz: PHANTOMS, THE LIMEY, WAKING LIFE, INSOMNIA, RIDING THE BULLET, SIN CITY, DEATH PROOF, PLANET TERROR) is 49.
Actor Marguerite MacIntyre (BURY THE EVIDENCE, RED DRAGON, KYLE XY [TV], THE VAMPIRE DIARIES [TV], APRIL APOCALYPSE) is 54.
Actor Aaron Pearl (ALIEN ABDUCTION, VOYAGE OF TERROR, WRONGFULLY ACCUSED, MURDER SHE PURRED: A MRS. MURPHY MYSTERY, ESCAPE FROM MARS, ATOMIC TRAIN, HEAVEN'S FIRE, THE SPRING, DANEROUS ATTRACTION, OUTER LIMITS, X2, I ACCUSE, BLOODSUCKERS, INTELLIGENCE [2005], ENGAGED TO KILL, X-MEN: THE LAST STAND, THE SUSPECT, BLACK CHRISTMAS, WHITE NOISE 2: THE LIGHT, INTELLIGENCE [2006 - TV], VICE, YETI: CURSE OF THE SNOW DEMON, VIPERS, FAR CRY, THE SEAMSTRESS, HARPER'S ISLAND [TV], ICE QUAKE, GODZILLA [2014], BLACKWAY, DEADLY ATTRACTION) is 47.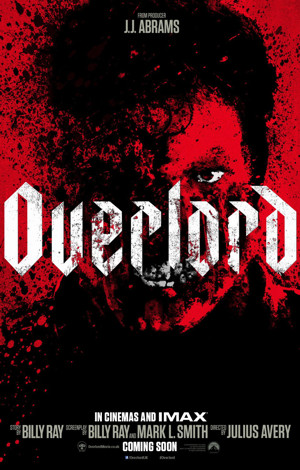 HAPPY HORROR THRILLER BIRTHDAYS TO -
By E.C. McMullen Jr.
Editor, DP, Actor, Director, and pretty much everything else in film, Danny Draven (HORRORVISION, THE FRIGHTENING, CRYPTZ, HELL ASYLUM, DEATHBED, DARK WALKER, WITCHES OF THE CARIBBEAN, DARK WALKER, GHOST MONTH, SKULL HEADS, THE EVIL BONG 3D, ZOMBIES VS STRIPPERS, DANNY DRAVEN'S MATERS OF TERROR [TV], and a lot more) is 42.
Actor Meg Foster (WELCOME TO ARROW BEACH, THE LEGEND OF SLEEPY HOLLOW, THE OSTERMAN WEEKEND, THEY LIVE, LEVIATHAN, STEPFATHER II, SHRUNKEN HEADS, OBLIVION, THE KILLERS WITHIN, THE MINUS MAN, SEBASTIAN, THE LORDS OF SALEM, RAVENSWOOD [TV], THE ORIGINALS [TV], 31, PRETTY LITTLE LIARS [TV], JEEPERS CREEPERS 3, OVERLORD) is 71.
Look for Meg in the upcoming 2019 Thriller, S2K. Also in 2019, INVESTIGATION 13. And in 2020, THERE'S NO SUCH THING AS VAMPIRES and HAUNTED 333.
Composer Jay Ferguson (PULSE [1988], BAD DREAMS, TALES FROM THE CRYPT [TV], A NIGHTMARE ON ELM STREET 5, TREMORS 2, TREMORS 4, WOMEN'S MURDER CLUB [TV]) is 72.
Artist Eric J (REX MUNDI, THE PHANTOM) is 46. Visit him at EricJ-Art.
WARNER BROS. DROPS IT CHAPTER 2
And -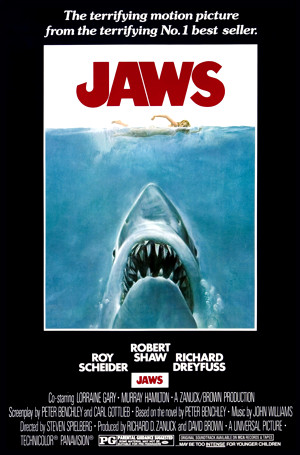 HAPPY HORROR THRILLER BIRTHDAYS TO -
By E.C. McMullen Jr.
Actor Rosario Dawson (MEN IN BLACK II, SIN CITY, GRINDHOUSE, DEATH PROOF, DESCENT, EAGLE EYE, GEMINI DIVISION [TV], KILLSHOT, THE HAUNTED WORLD OF EL SUPERBEASTO, PERCY JACKSON AND THE LIGHTNING THIEF, UNSTOPPABLE, TRANCE, RAZE, PARTS PER BILLION, SIN CITY 2: A DAME TO KILL FOR, THE CAPTIVE, LUKE CAGE [TV], DAREDEVIL [TV], IRON FIST [TV], THE DEFENDERS [TV]) is 40.
Look for Rosario in the upcoming 2019 Horror Thriller, ZOMBIELAND: DOUBLE TAP.
Actor Anthony "Corlan" Higgins (TASTE THE BLOOD OF DRACULA, VAMPIRE CIRCUS, FLAVIA THE HERETIC, RAIDERS OF THE LOST ARK, THE DRAUGHTMAN'S CONTRACT, THE BRIDE, THE COLD ROOM, YOUNG SHERLOCK HOLMES, SHERLOCK HOLMES RETURNS, DEEPLY, MALICE IN WONDERLAND and more) who is 65 today.
SFX Artist Kevin Pike (JAWS, THE CAR, JAWS 2, STAR TREK II: THE WRATH OF KHAN, INDIANA JONES AND THE TEMPLE OF DOOM, WARNING SIGN, JURASSIC PARK, ED WOOD, THE PUPPET MASTERS, SCREAM 3, BLACK SCORPION, JURASSIC PARK III, FEAST, TERMINATOR: THE SARAH CONNOR CHRONICLES [TV]) is 68.
Director, Producer Chuck Russell (HELL NIGHT, THE SEDUCTION, DREAMSCAPE, A NIGHTMARE ON ELM STREET 3: DREAM WARRIORS, THE BLOB [1988], THE MASK, BLESS THE CHILD, THE SCORPION KING, COLLATERAL) is 55.
Actor and Producer Chris Staviski (CARNIES, THE SUMMER OF MASSACRE, BLOODY BLOODY BIBLE CAMP, CHILLERAMA, PAIN IS BEAUTIFUL, WEREWOLVES IN HEAT, ANOTHER PLAN FROM OUTER SPACE) is 46.
Actor Chris Zylka (KA-BOOM, MY SUPER PSYCHO SWEET 16: PART 2, SHARK NIGHT 3D, THE SECRET CIRCLE [TV], PIRANHA 3DD, THE AMAZING SPIDER-MAN, TWISTED [TV], FREAKS OF NATURE, WELCOME TO WILLITS) is 34.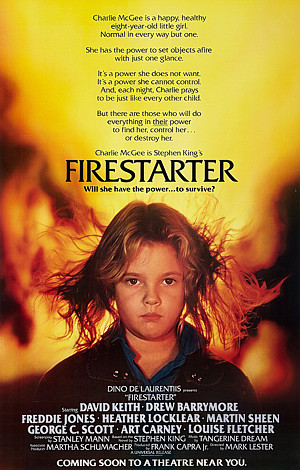 HAPPY HORROR THRILLER BIRTHDAYS TO -
By E.C. McMullen Jr.
Actor David Keith (FIRESTARTER, TEMPTATION, DEADLY SINS, EPOCH, ANTHRAX, CARRIE [TV], SABRETOOTH, WATERVILLE, DAREDEVIL, HANGMAN'S CURSE, DEEP SHOCK, EPOCH: EVOLUTION [TV], ALL SOULS DAY, LOCUSTS: THE 8th DAY, SUCCUBUS: HELLBENT, UNREQUITED, AWAKEN [2015]) is 65.
Today's next birthday boy has largely contributed to Horror and Thrillers via thy Boob Toob. Happy Birthday to
Writer/Director David Winning (FRIDAY THE 13th [TV], KILLER IMAGE, ARE YOU AFRAID OF THE DARK? [TV], GOOSEBUMPS [TV], PROFILE FOR MURDER, EXCEPTION TO THE RULE, DEAD MAN'S GUN [TV], NIGHT MAN [TV], DON'T LOOK BEHIND YOU, PAST SINS [TV], PAST SINS, SOMETHING BENEATH, BLACK SWARM, SWAMP DEVIL, TODD AND THE BOOK OF PURE EVIL [TV], MUTANT WORLD, UNDER FIRE, CRADLE OF LIES, INFIDELITY IN SURBURBIA, VAN HELSING [TV]) who is 58.
Look for David's expected Thriller for 2019, DARKEYE: CYBERHUNT.
HAPPY HORROR THRILLER BIRTHDAYS TO -
By E.C. McMullen Jr.
Actor Traci Lords (NOT OF THIS EARTH, SHOCK 'EM DEAD, RAW NERVE, THE TOMMY KNOCKERS, SERIAL MOM, CIRCUITRY MAN II, SKINNER, VIRTOUSITY, UNDERWORLD [1996], BLADE, YOU'RE KILLING ME, DEATHLANDS, CRAZY EIGHTS, PRINCESS OF MARS, POINT OF ENTRY, EXCISION, DEVIL MAY CALL) is 51.
Director Ruggero Deodato (CASTLE OF BLOOD, UNA ONDATA DI PIACERE, JUNGLE HOLOCAUST, CANNIBAL HOLOCAUST, HOUSE ON THE EDGE OF THE PARK, ATLANTIS INFERNO, CUT AND RUN, CAMPING DEL TERRORE, UN DELITTO POCO COMUNE, THE WASHING MACHINE [TV], THE PROFANE EXHIBIT, BALLAD IN BLOOD) is 80.
Look for Ruggero's work in the upcoming 2019 Horror Thriller, DEATHCEMBER.
MONDAY MOVIE TRAILERS!
SPIDER-MAN: COMING HOME!
Do Not Watch If You Still Haven't Seen AVENGERS ENDGAME!
And -
PSYCHOLOGICAL HORROR THRILLER: THE ODDS
Plus -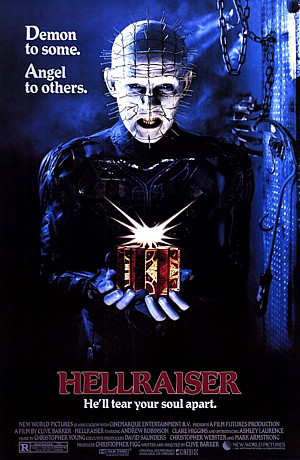 'Hellraiser' Revival in the Works With 'Dark Knight' Writer David S. Goyer
by Dave McNary
Clive Barker's 1987 horror movie "Hellriaser" is getting the revival treatment at Gary Barber's Spyglass Media Group. "The Dark Knight" writer David S. Goyer is on board to produce and pen the script.
Continued at Variety.
Also -
HAPPY HORROR THRILLER BIRTHDAYS TO -
By E.C. McMullen Jr.
Writer Nancy Kilpatrick (THE VAMPIRE STORIES OF NANCY KILPATRICK, THE GOTH BIBLE, ETERNAL CITY, POWER OF THE BLOODWORLD series, BLOOD LOVER, EVOLVE: VAMPIRE STORIES OF THE NEW UNDEAD) is 58 or something.
Actor Anne Parillaud (NIKITA, INNOCENT BLOOD, PASSAGE À L'ACTE, DEAD GIRL, SHATTERED IMAGE, DEADLINES, DANS TON SOMMEIL) is 58.
SUNDAY -
Actor John Ryhs-Davies (SPHINX, RAIDERS OF THE LOST ARK, WAXWORK, THE LOST WORLD, THE UNAMEABLE II, THE LORD OF THE RINGS, CHUPACABRA TERROR, TAINTED LOVE, ANACONDA 3, ANACONDA 4, 31 NORTH 62 EAST, FEROCIOUS PLANET, MEDIUM RAW: NIGHT OF THE WOLF, FEROCIOUS PLANET, ESCAPE, 100 DEGREES BELOW ZERO, PRISONERS OF THE SUN, TIME LAPSE [2014], AUX, AQUAMAN) is 74.
Look for John in the upcoming 2019 Thriller, THE HALF-DEAD.
Actor Lance Henrikson (MANSION OF THE DOOMED, DAMIEN: Omen II, THE VISITOR, PIRANHA II, NIGHTMARES, THE TERMINATOR, ALIENS, PUMPKIN HEAD, ALIEN³, NEAR DARK, SCREAM 3, MIMIC 3, ALIEN VS PREDATOR, HELLRAISER: HELLWORLD, ABOMINABLE, SASQUATCH MOUNTAIN, PUMPKINHEAD: ASHES TO ASHES, PUMPKINHEAD: BLOOD FUED, DARK REEL, DEAD WATER, DYING GOD, NECESSARY EVIL, ALONE IN THE DARK II, SCREAMERS: THE HUNTING, CYRUS [2010], THE LOST TRIBE, THE PENITENT MAN, THE GENESIS CODE, SCREAM OF THE BANSHEE, GOOD DAY FOR IT, THE ARCADIAN, MONSTER BRAWL, IT'S IN THE BLOOD, SIN REAPER 3D, TRON: UPRISING [TV], GINGERCLOWN, ALIEN RISING, BLOOD SHOT, DARK AWAKENING, HOLLOWS GROVE, PARANORMAL ISLAND, STUNG, HARBINGER, KIDS VS MONSTERS, JUSTICE SERVED, DAYLIGHT'S END, GEHENNA: WHERE DEATH LIVES, THE UNWILLING, LAKE EERIE, NEEDLESTICK, WRAITH [2017], MOM AND DAD, and a lot more - 248 credits in all) is 77.
Actor Vincent Kartheiser has been turning to Horror Thrillers ever since reaching adulthood (RICKY 6, THE TIES THAT BIND, THE UNSAID, ANGEL [TV], NOW, IN TIME, DAY OUT OF DAYS, A KIND OF MURDER, MY FRIEND DAHMER, MOST LIKELY TO MURDER, AMERICAN HANGMAN, CRYPTO, ) and turns 39 today.
Writer Yvonne Navarro (FINAL IMPACT, RED SHADOWS, SPECIES, SPECIES II, THAT'S NOT MY NAME, DEAD TIMES, AFTERAGE, MIRROR ME, ELEKTRA, ULTRAVIOLET, HELLBOY) is 61.
SATURDAY -
Actor Nicholas Hamilton (STRANGERLAND, THE DARK TOWER, IT [2017]) is 19.
Look for Nicholas in the upcoming 2019 Horror Thriller IT: CHAPTER 2.
Actor Emily Perkins (IT [1990], PAST PERFECT, GINGER SNAPS [all], INSOMINA, Da VINCI'S INQUEST, BLOOD: A BUTCHER'S TALE, REPEATERS, SUPERNATURAL [TV], EXTRATERRESTRIAL) is 42.
OPENS TODAY!
By E.C. McMullen Jr.
THE INTRUDER
And -
HAPPY HORROR THRILLER BIRTHDAYS TO -
By E.C. McMullen Jr.
Director Joseph Kosinski (TRON: LEGACY, OBLIVION) is 45.
Actor Kristin Lehman (TOE TAGS, FOREVER KNIGHT [TV], BLEEDERS, POLTERGEIST: THE LEGACY [TV], THE OUTER LIMITS [TV], STRANGE WORLD [TV], CENTURY CITY [TV], THE CHRONICLES OF RIDDICK, KILLER INSTINCT [TV], RAPID FIRE, THE GATHERING [TV], THE KILLING [TV], THE LOFT, MOTIVE [TV], GHOST WARS [TV], ALTERED CARBON [TV]) is 47.
Actor Zoé De Grand Maison (A CHRISTMAS HORROR, ORPHAN BLACK, SEA CHANGE, STICKMAN, RIVERDALE [TV]) is 24.
DIG THESE HORROR MOVIES FOR MAY
By E.C. McMullen Jr.
At last! We're in that Mid-Spring time of year where our fancies turn toward Horror movies!
Do we have some beauties coming at us?
Oh hell yeah!
What's more, many of these are relatively big budgets for Horror movies and feature some of the new millennium's upcoming fresh minted Horror auteurs and actors who have established their twisted Skew toward Horror Thrillers.
These are the titles coming for us in May!
Friday, May 3 -
I'LL TAKE YOUR DEAD
From the frozen wasteland (no wait, I mean Wonderland!) that brought us David Cronenberg (SCANNERS, VIDEODROME, THE FLY) and Ivan Reitman (SHIVERS, RABID, GHOSTBUSTERS, EVOLUTION) comes Horror movie Director Chad Archibald (CREEPY CANADA [TV], NEVERLOST, KILL, THE DROWNSMAN, EJECTA, BITE, THE HERETICS) and his latest magnum opus.
Stars Horror movie fan favorite
Jess Salgueiro (THE UNLEASHED, NIGHT EXPRESS, ORPHAN BLACK [TV], SERALIZED [TV], THE STRAIN [TV], CHANNEL ZERO [TV], AMERICAN HANGMAN), I'LL TAKE YOUR DEAD, released in Canada in 2018, finally crosses the border tomorrow as a Shout Factory release!
THE INTRUDER
Writer, Director Deon Taylor (DEAD TONE, NITE TALES: THE MOVIE, CHAIN LETTER, MEET THE BLACKS, TRAFFIK) keeps his focus on home invasion-style Horror and THE INTRUDER is no different.
Actor Dennis Quaid (COLD CREEK MANOR, HORSEMEN, PANDORUM, LEGION, BENEATH THE DARKNESS) is at his threatening best as the former home owner who Will Not Go Away!
Friday, May 24 -
BRIGHTBURN
Troma alumni and Writer, Producer, Director, James Gunn (TROMEO AND JULIET, DAWN OF THE DEAD [2004], SLITHER, SUPER, GUARDIANS OF THE GALAXY [all], THE BELKO EXPERIMENT) Produces this tale, written by the Gunn Bros., and directed by David Yarovesky (THE HIVE), of a human appearing Super-powered alien child raised by kindly, loving earth parents to be a good person.
Except the child comes to discover that he's more powerful than anyone on earth, and draws his own ideas of how he should use that power.
So we get less Superman and more... Anthony. But that's okay, It's a Good life!
Stars Elizabeth Banks (Sam Raimi's SPIDER-MAN [all], SLITHER, THE UNINVITED [2009], THE HUNGER GAMES [all]), and
David Denman (ANGEL [TV], WHEN A STRANGER CALLS, THE NINES, SHUTTER [2008], AFTER EARTH, THE GIFT), and
Jackson A. Dunn (AVENGERS ENDGAME).
Friday, May 31 -
GODZILLA: KING OF THE MONSTERS
We've been fooled so many times before, but this Godzilla is really looking great! Written and Directed by Michael Dougherty (X2: X-MEN UNITED, TRICK 'R TREAT, KRAMPUS), it stars
Millie Bobbi Brown (INTRUDERS [TV], STRANGER THINGS [TV]),
Charles Dance (ALIEN3, UNDERWORLD AWAKENING, DRACULA UNTOLD, GAME OF THRONES [TV], VICTOR FRANKENSTEIN, GHOSTBUSTERS [2016], UNDERWORLD: BLOODWARS), and
Vera Farmiga (THE MANCHURIAN CANDIDATE, JOSHUA, ORPHAN, SOURCE CODE, THE CONJURING [all], BATES MOTEL, THE NUN).
MA
Watching the trailer, sparks seem to fly from the barely contained insanity coiled to strike from behind the eyes of actor Octavia Spencer's character, Sue Ann, "... but you can call me Ma!".
Sue Ann is much too old to be partying and drinking with underage teenagers. That by itself shows that something is seriously off-kilter with "Ma". But then she stalks an entire highschool of kids with an intrusive knowledge of Social Media and phones that create a dangerous spy network that she sits in the center of, like a spider in a web.
And that's just the chilling freaking trailer! Directed by Tate Taylor (a quadruple threat of successful Writer, Producer, Actor, and Director!), who brought together a number of people he worked with on his old labor of love, 2008'S Pretty Ugly People. The cast stars,
Octavia Spencer (THE CHRONICLE [TV], Sam Raimi's SPIDER-MAN, THE NINES, DRAG ME TO HELL, Rob Zombie's HALLOWEEN II, PERCY JACKSON: SEA OF MONSTERS, INSURGENT, ALLEGIANT, THE SHAPE OF WATER),
Juliette Lewis (MEET THE HOLLOWHEADS, NATURAL BORN KILLERS, STRANGE DAYS, FROM DUSK TILL DAWN, THE 4TH FLOOR, ARMITAGE III: DUAL MATRIX, COLD CREEK MANOR, METROPIA),
Missi Pyle (GALAXY QUEST, PERCY JACKSON: SEA OF MONSTERS, A HAUNTED HOUSE 2, PANDEMIC [2016], TRAFFIK, CARETAKERS),
Luke Evans (CLASH OF THE TITANS [2010], IMMORTALS, THE RAVEN, NO ONE LIVES, ASHES, THE HOBBIT: THE DESOLATION OF SMAUG, DRACULA UNTOLD, THE HOBBIT: THE BATTLE OF THE FIVE ARMIES, HIGH-RISE, THE GIRL ON THE TRAIN, 10x10), and
McKaley Miller (THE GATES [TV], SCREAM QUEENS [TV]).
And -
HAPPY HORROR THRILLER BIRTHDAYS TO -
By E.C. McMullen Jr.
Writer Angeline Hawkes (THE COMMANDMENTS, THROUGH A GLASS DARKLY, THE SWAN ROAD, BLOOD ALONE, INFERNO: TALES OF HELL AND HORROR) is 48.
Visit her at Angeline Hawkes.com.
Actor Ari Lehman (FRIDAY THE 13th [1980], THANXGIVING, HELL-EPHONE, TERROR OVERLOAD, THE GIRL [2011], HOUSE OF FORBIDDEN SECRETS, EASTER SUNDAY, DEATHWOODS, CHEERLEADER CAMP: TO THE DEATH, BITE SCHOOL, THE BARN, PI DAY DIE DAY, CAMP KILLER, TERROR TALES, SCARRED, SILK SCREAM, LEAF BLOWER MASSACRE 2) is 54.
Look for Ari in the upcoming 2019 Horror Thrillers, CLOWN MOTEL: SPIRITS ARISE, THE LURKER, ROCK PAPER DEAD. And in 2020, THE BLACK BOOK.
Writer Stephen Mark Rainey (DARK SHADOWS, FUGUE DEVIL, THE LAST TRUMPET, BALAK, LEGENDS OF THE NIGHT, OTHER GODS, THE LEBO COVEN, THE GODS OF MOAB, BLUE DEVIL ISLAND, THE NIGHTMARE FRONTIER, THE MONARCHS, AMERI-SCARES WEST VIRGINIA: LAIR OF THE MOTHMAN) is 60.
Visit him at Stephen Mark Rainey.com.
Actor David Suchet (REILLY: ACE OF SPIES [TV], THE FALCON AND THE SNOWMAN, Agatha Christie's THIRTEEN AT DINNER [TV], Agatha Christie: POIROT [TV], DEADLY VOYAGE [TV], A PERFECT MURDER, DRACULA [2006 - TV], AMERICAN ASSASSIN) is 71.
Actor Alicia Ziegler (LAKE PLACID 2, WOLF TOWN, RISE OF THE DINOSAURS, DEADLY REVENGE) is 38.
DR. PEPPER HITS HOME
By E.C. McMullen Jr.
Dr. Pepper soft drink was born in Texas in 1885 and has long roots in the Lone Star state even though they are currently owned by Snapple in New York (and sweetened with - ugh! - kidney and pancreas punching high-fructose corn syrup).
But starting today, right now, blue cans - yes damn it - Blue Freaking cans of Dr. Pepper in its Limited Edition flavor of Dark Berry are hitting grocery shelves to promote Marvel Comics upcoming SPIDER-MAN: FAR FROM HOME.
Why Dark Berry? To match supervillain Mysterio's head!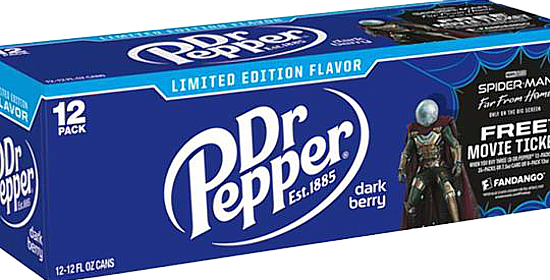 Or IS Mysterio a Super Villain?
Updates soon on how it tastes if it doesn't get sold out before I get to the store.
In the meanwhile, check out this article at the Houston Chronicle.
Dr Pepper releases Dark Berry, first new flavor in five years
UPDATE:
I just drank one. Pretty good! Think less Dr. Pepper flavor and closer to a delicious grape soda (it's not grape, but tastes closer to that flavor than a regular Dr. Pepper).
And -
HAPPY HORROR THRILLER BIRTHDAYS TO -
By E.C. McMullen Jr.
Actor Julie Benz (DUE OCCHI DIABOLICI aka TWO EVIL EYES, BUFFY THE VAMPIRE SLAYER [TV], BAD GIRLS FROM VALLEY HIGH, SATAN'S SCHOOL FOR GIRLS [TV], ANGEL [TV], SHRIEK IF YOU KNOW WHAT I DID LAST FRIDAY THE THIRTEENTH, TAKEN [TV], HALO 2 [Game], A FATE TOTALLY WORSE THAN DEATH, 8MM2, SAW V, PUNISHER: WAR ZONE, DEXTER [TV], PUNISHER: WAR ZONE, HELD HOSTAGE, ANSWERS TO NOTHING, A GIFTED MAN [TV], DEFIANCE [TV], CIRCLE, HAVENHURST) is 50.
Look for Julie's upcoming 2019 Thrillers, V.C. ANDREW'S HEAVEN.
Actor Ariel Gade (DARK WATER [2005], INVASION [TV], AVPR: REQUIEM, METEOR [TV], SOME GUY WHO KILLS PEOPLE) is 22.