Review by
E.C.McMullen Jr.

SHOULD YOU?


TIP JAR




BRINGING OUT THE DEAD

- 1999
USA Release: October 22, 1999
Paramount Pictures
Rating: USA: R
It may seem laughable that I would call Martin Scorsese (CAPE FEAR) one of our planet's best film directors of all time. After all, far greater and more learned voices than mine have said the same thing much earlier in Mr. Scorsese's career and long before I came down the pike.
I find that, whenever I mention Scorsese's name, people are inclined to think "New York Mafia Movies". Scorsese has certainly directed some good ones, but they are still a very small part of who he is and what he does. What he does, what he always does, is direct movies about characters. His characters are never driven by the action, his characters always drive the action, it is the character, and not the plot, that create and make the story.
BRINGING OUT THE DEAD is a wandering lost tale of a wandering lost man. Scorsese has made these kinds of movies before, TAXI DRIVER being the one that comes closest to fitting in the genres of this website. Like TAXI DRIVER, this movie has no real beginning and no real end, instead it is just a slice, a very thin slice - only 48 hours - in the life of Paramedic Frank Pierce (Nicolas Cage: VAMPIRE'S KISS, FACE/OFF, 8MM). Frank opens the film with a narration of where he is coming from. He is man who has not saved a life in 3 months. He just needs to save one life to get his head right. But running through his Wednesday shift with Larry (John Goodman: C.H.U.D., ARACHNAPHOBIA, BARTON FINK, FALLEN, MONSTERS, INC.) gets him a man who has died from a cardiac arrest in front of his family. While feebly attempting to resuscitate the lost cause, he finds himself attracted to the man's daughter Mary Burke (Patricia Arquette: A NIGHTMARE ON ELM STREET 3, ED WOOD, STIGMATA). The man has a pulse and they rush him to the local hospital. For the next three days, Mary Burke and her father will be the focal point of Frank's worst dreams.
"I realized that I didn't have to sleep to have nightmares." Frank says through narration.
Come Thursday, Frank has a new shift partner in the form of Marcus (Ving Rhames: JACOB'S LADDER, THE PEOPLE UNDER THE STAIRS, PULP FICTION). Marcus, unlike Frank, just loves his job. It gives him a pleasure that is manic, spiritual, and lusty all at the same time. Rhames plays his part as a God-Fearing Cocksman to perfection. Meanwhile, Frank learns a bit more about Mary's life as she appears to be living at the hospital, waiting for word one way or the other on her Father, who flickers in and out of life in the emergency room.
We also learn a bit more about Frank. We find that he is focusing only on the lives he has lost. In actuality, Frank is saving lives every night, but he can't feel that anymore. The main reason for this is due to a young woman named Rose that he tried very hard to save, but lost all the same. He can't get her out of his head, and she haunts his mind to the brink of insanity.
Come Friday his partner is an old buddy of his named Tom Wills (Tom Sizemore: PENN AND TELLER GET KILLED, NATURAL BORN KILLERS, RELIC). Though Tom Wills is crazed like Frank, the difference is, Tom has a specific code: a line that he will not cross; whereas Frank lost his.
All of Frank's partners have dreams and desires, thoughts for the future, where Frank has none. These characters; from major to minor - like drug dealer Cy Coates (Cliff Curtis: DEEP RISING, VIRUS) who is chillingly warm and slickly sincere; an excellent performance by Curtis.
The screenplay and its characters, as written by longtime Martin Scorsese collaborator Paul Schrader (OBSESSION, CAT PEOPLE), from an original novel by Joe Connelly, is fine tuned and flawless. It gives Scorsese the room to be his most creative without ever resorting to meandering staring-off-into-space or wandering-around-aimlessly kinds of shots like the kind found in movies like HABIT, (mentioned here because the writer/director/lead actor of that film, Larry Fessenden, makes a brief cameo appearance in this flick). Sometimes it seems that only Schrader knows how to write such a screenplay and only Scorsese knows how to direct it.
The biggest problem with this otherwise fine film is Nicolas Cage.
Cage is one of my most favorite actors but I don't know where he was going in this movie. Everyone else attacks their roles with gusto, but Cage is not only a lost soul in the movie, he is also a lost actor in his character, exhibiting only brief flashes of his gifted talent. His perennial hang dog throughout the film is not near enough to sustain interest in him. This movie, and Schrader's script, call for a lot from the lead actor, and I for one would have thought Cage more than capable of handling it.
Instead, the varied and real performances of the other actors and Scorsese's direction all swirl around Cage instead of orbiting him, leaving him spinning in their wake. As entertaining as this movie is, as wild and as fun as it can be, I found myself way more interested in all the characters that Frank met. I never got involved enough with, and worried about the solution to, Frank's problems. Since Cage is fully 95% of this movie, the center piece and the narrator, this film stumbles where the pacing otherwise demands flight. A major script re-write - one where Frank tells the story of the people in his life with him as an observer - and with his problems put in the background as a subplot, could have saved BRINGING OUT THE DEAD. But you can't fault Paul Schrader for that, how could he have known?
Three Shriek Girls

This review copyright 1999 E.C.McMullen Jr.
E.C. McMullen Jr. is a participant in the Amazon Services LLC Associates Program, an affiliate advertising program designed to provide a means for sites to earn advertising fees by advertising and linking to amazon.com.
BUY BOOKS FROM
E.C. McMullen Jr.
WILLOW BLUE


"'Willow Blue' will burrow under your skin and stay there long after you've put the book down."
- Jeffrey Reddick, Creator of
FINAL DESTINATION

PERPETUAL BULLET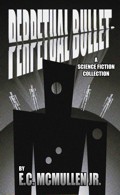 "'Some People' ... may be the standout story in the book."
- John Grant, Infinityplus

IN OTHER BOOKS
E.C. McMullen Jr.'s
short story
CEDO LOOKED LIKE PEOPLE
in the anthology
FEAR THE REAPER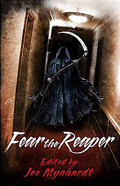 "This Ray Bradbury-esque is one of the most memorable and one of the more original stories I've read in a long time."
- Amazon Review
HORROR 201: The Silver Scream
PAPERBACK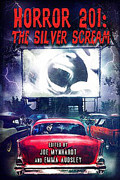 Filmmaker's Guidebook
featuring
RAY BRADBURY,
JOHN CARPENTER,
WES CRAVEN,
TOM HOLLAND,
E.C. McMULLEN Jr.,
ED NAHA,
GEORGE A. ROMERO,
and many more.
Extensively quoted in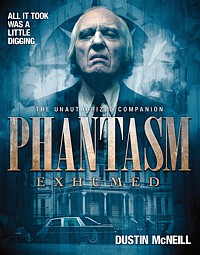 PHANTASM EXHUMED
The Unauthorized Companion

Robert S. Rhine's
SATAN'S 3-RING CIRCUS OF HELL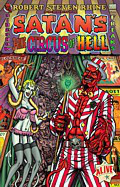 Forward by
GAHAN WILSON,
FEO AMANTE.
Featuring comics by
WILLIAM STOUT,
HILARY BARTA,
STEVE BISSETTE,
SPAIN RODRIGUEZ,
FRANK DIETZ,
JIM SMITH,
TONE RODRIGUEZ,
FRANK FORTE,
ERIC PIGORS,
ALEX PARDEE,
MIKE SOSNOWSKI,
OMAHA PEREZ,
DAVID HARTMAN,
D.W. FRYDENDALL,
SHANNON WHEELER,
VINCENT WALLER,
JACOB HAIR,
NENAD GUCUNJA,
STEVEN MANNION,
NORMAN CABRERA,
and more!
ALSO
IN CINEMA
E.C. McMullen Jr.
HEAD PRODUCTION DESIGNER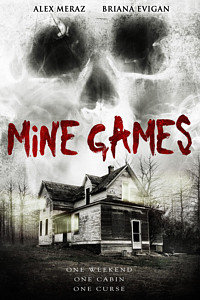 MINE GAMES
(Starring:
JOSEPH CROSS, ALEX MERAZ, BRIANA EVIGAN)

PRODUCTION DESIGNER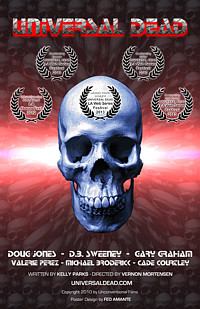 UNIVERSAL DEAD
(Starring:
DOUG JONES, D.B. SWEENEY, GARY GRAHAM)

ART DIRECTOR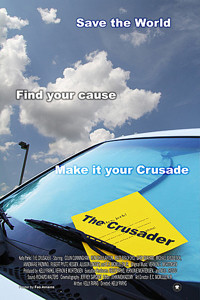 THE CRUSADER
(Starring COLIN CUNNINGHAM, GARY GRAHAM)