Review by
Douglas Lobo

DARK WATER

- 2005
USA Release: July 8, 2005
Pandemonium Productions / Vertigo Entertainment / Post No Bills Films / Touchstone Pictures
Rating: USA: PG-13
Jennifer Connelly (PHENOMENA, DARK CITY, THE HULK) gives the best performance of her career in DARK WATER. The film is the best U.S. remake of a Japanese terror movie. That's because it's the only one to avoid the shapes used again and again for the commercial suspense genre. The film, directed by the Brazilian Walter Salles, has artistic pretensions and because of this goes beyond other remakes. Clearly aesthetic, it ignores the commercial logic when uses the suspense - not just to entertain the audience - but to reach an artistic level.
As with Roman Polanski's REPULSION, DARK WATER is about a woman dealing with her fears in a suffocating apartment. Dahlia Williams (Connelly) is a divorced mother who moved to an apartment on Roosevelt Island with her daughter, Cecilia (Ariel Gade: ALIENS VS. PREDATOR: REQUIEM). Dahlia is a bit scared of taking care of Cecilia by herself. Her mother was absent during her childhood and she's afraid of being a bad mother too. Dahlia's ex-husband, Kyre (Dougray Scott: ARMITAGE III: POLY MATRIX, ENIGMA, PERFECT CREATURE), doubts she can handle it. Scott begins as the traditional "bad-ex-husband" role, but little by little we realize he's just a good father wanting the best for his daughter.

The world here isn't black-and-white. Dahlia moves to Roosevelt Island against her ex-husband's will and Cecilia's too. He's upset by the long drive to see his daughter. The little girl likes neither the apartment nor the school. Well, maybe she's right about the apartment. The building is in terrible condition. A lot of things need to be fixed, but that doesn't matter to Mr. Murray (John C. Reilly: SHADOWS AND FOG), the building manager. He's a horse track gambler just worried about making money. It doesn't matter to Mr. Zeek (Pete Postlethwaite: ALIEN³, THE LOST WORLD: JURASSIC PARK, THE OMEN [2006]) the building caretaker, either. He seems to know a lot of about the building but doesn't talk too much. Postlethwaite plays the standard "weird guy" role too common in terror movies, but adds some working class guy stuff.

Cecilia is the first to notice strange things at building. Doors closing suddenly, a Hello Kitty bag found on the terrace and apparently owned by a missing girl, an elevator which seems to think by himself, neighbors who make noises but we never seem them. Cecilia arranges an imaginary friend who is similar to a real girl who lived there and disappeared. Little Ariel Gade, never acts afraid and that's great, because it looks like a sheep in the middle of the wolves without noticing the danger. But we notice and that makes for good tension.

Things turn for the worst when the ex-husband decides to request full custody of Cecilia. Moreover, Cecilia has been behaving strangely at school with her imaginary friend. At the first opportunity, her teacher (Camryn Manheim: SCARY MOVIE 3) talks about this to girl's father. Now, Kyre will try to prove Dahlia has hallucinations and because of this Cecilia is having hallucinations too. Dahlia hires a lawyer, Jeff Platzer (Tim Roth: PLANET OF THE APES [2001]). The lawyer becomes a rational element in Dahlia's life and a kind of friend.

As in his other movies (Central do Brasil, Abril Despedaçado), Walter Salles explores the human side of the characters: They're all alone. Platzes say's he has a family and an office, but has neither. He goes to the movies alone and attends his clients from inside his car. Dahlia has to get a tedious job because Cecilia needs health insurance. Dahlia moves to a small apartment at Roosevelt Island because there is a good school there, but besides this she can't afford a good place in Manhattan. Walter Salles' New York is a city of loneliness and hard lives.
What's particularly disquieting about DARK WATER however, is how 11 years afer the original, it or the Hollywood remake may have influenced the mysterious and tragic death of Elisa Lam in a Los Angeles hotel.
More mysterious than her death, however, is how the discovery of her body also parallels Suzuki's novel and the movie.
Both American and Japanese versions of DARK WATER were inspired by Koji Suzuki's short story Floating Water, included in the book Dark Water, published in 1996 and released in an English translation in 2004. Suzuki is the author of the RINGU cycle of novels. His first book, RING, became the Japanese RINGU and the American THE RING. The screenwriters for the original DARK WATER (Honogurai mizu no soko kara) were Hideo Nakata (who directed the Japanese RINGU and the American THE RING 2) and Takashige Ichise also known as Taka Ichise, the producer of the RINGU and JU-ON franchises (Ichse also produced the American JU-ON remake, THE GRUDGE). Rafael Yglesias, an American novelist, was the screenwriter on the U.S version of DARK WATER.

Apparently, Jennifer Connelly took seriously Stanislavski's principles of building a character. Dahlia is a self-confident woman at the beginning. As the film progresses, and reacting to the strange situations at the apartment, she falls into confusion and her mental health turns questionable. Jennifer Connelly constructs the character in layers, without hurrying, gradually from a simple divorced mother to an urban, complex woman. As a non-regular-terror-actress, she brings a fresh perspective to the gender. Her work is a mix of drama and horror acting skills. As an accomplished actress, Connelly does it without losing the balance.

The great thing in DARK WATER is that the real frightening ghosts are the ones inside us. Dahlia has to deal with her personal ghosts that may take over her life. Like in ROSEMARY'S BABY, we ask ourselves through the whole movie if there is really something supernatural or everything is just hallucinations about her disturbed childhood memories. The terror is usually implicit and showed by claustrophobic spaces, strange elevator movements and, of course, dark water coming of the taps, the ceiling or the rain. The movie is kind of expressionist, but more focused on physical elements than on the lighting.

DARK WATER is a breakthrough in the psychological language of Japanese terror movies. I believe other U.S. remakes of Japanese Horror have gone over the top, except this one. The best of them at box office, THE RING, is exciting but still a popcorn movie. On the other hand, DARK WATER is as outstanding as the original HALLOWEEN and PSYCHO. The direction is true art craft. The tension is constructed slowly and reaches the climax just in the last minutes. The cinematography (Affonso Beato) of dark tones, the suffocating feeling of always closed environments and the constant presence of the dark water is the stage for the dense and psychological interpretation of Jennifer Connelly.

I give it five shriek girls.

This review copyright 2008 E.C.McMullen Jr.
E.C. McMullen Jr. is a participant in the Amazon Services LLC Associates Program, an affiliate advertising program designed to provide a means for sites to earn advertising fees by advertising and linking to amazon.com.
LOVE THIS SITE?
Support it when you buy from
E.C. McMullen Jr.
WILLOW BLUE


"'Willow Blue' will burrow under your skin and stay there long after you've put the book down."
- Jeffrey Reddick, Creator of
FINAL DESTINATION

PERPETUAL BULLET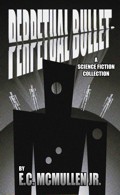 "'Some People' ... may be the standout story in the book."
- John Grant, Infinityplus
In Other Books
E.C. McMullen Jr.'s
short story
CEDO LOOKED LIKE PEOPLE
in the anthology
FEAR THE REAPER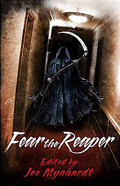 "This Ray Bradbury-esque is one of the most memorable and one of the more original stories I've read in a long time."
- Amazon Review
HORROR 201: The Silver Scream
PAPERBACK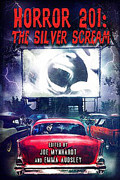 Filmmaker's Guidebook
featuring
RAY BRADBURY,
JOHN CARPENTER,
WES CRAVEN,
TOM HOLLAND,
E.C. McMULLEN Jr.,
GEORGE A. ROMERO,
and many more.
Extensively quoted in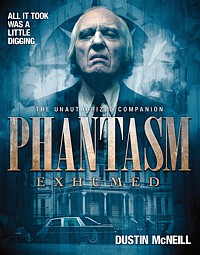 PHANTASM EXHUMED
The Unauthorized Companion

Robert S. Rhine's
SATAN'S 3-RING CIRCUS OF HELL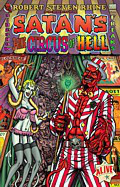 Forward by
GAHAN WILSON &
FEO AMANTE.
Featuring comics by
ALEX PARDEE,
WILLIAM STOUT,
STEVE BISSETTE,
FRANK DIETZ,
JIM SMITH,
FRANK FORTE,
ERIC PIGORS,
MIKE SOSNOWSKI,
OMAHA PEREZ,
DAVID HARTMAN,
STEVEN MANNION,
and more!
Also
IN CINEMA
E.C. McMullen Jr.
HEAD PRODUCTION DESIGNER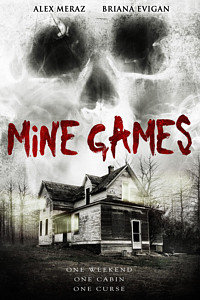 MINE GAMES
(Starring:
JOSEPH CROSS, BRIANA EVIGAN,
ALEX MERAZ)
Dept. head
SPECIAL EFFECTS MAKE-UP
(SFX MUA) and Michael Madsen's stunt double on the movie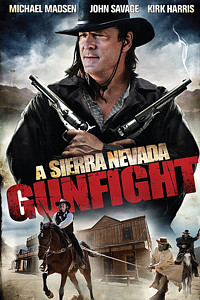 A SIERRA NEVADA GUNFIGHT
(MICHAEL MADSEN & JOHN SAVAGE).

PRODUCTION DESIGNER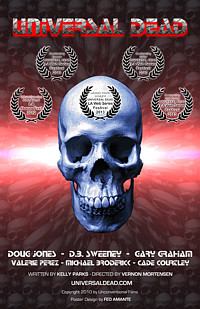 UNIVERSAL DEAD
(DOUG JONES,
D.B. SWEENEY,
GARY GRAHAM)

ART DIRECTOR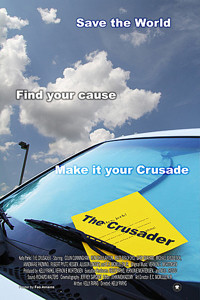 THE CRUSADER
(COLIN CUNNINGHAM,
GARY GRAHAM)