Review by
E.C.McMullen Jr.

THE EYE

aka

GIN GWAI

- 2002
Applause Pictures, Panorama Entertainment
Rated: USA: R
Have you ever been through this? Sometimes you come across a movie that is really good. Unfortunately, by the time you watch it, the movie has been so hyped and over rated that the movie is a letdown, and a disappointing one at that. As time passes, you realize it wasn't a bad movie at all, it just that so many critics chose to elevate it to the point that it would be impossible to enjoy it, the expectations are unreasonably high. One cover blurb went so far as to say, "Before the opening credits even concluded "The Eye" had already reduced me to a state of trembling, Goose-bumped dread."
You gotta be kidding me! They were just freaking credits for crying out loud! Stop going to the movies on crack!
Such it is with THE EYE, directed and co-wrote by the Pang Brothers, Oxide (BANGKOK HAUNTED) and Danny (THE EYE 2, SUM YUEN). The other writer was Jo Jo Yuet-chun Hui (THE EYE 2).
The movie begins with a blind woman named Mun (Lee Sin-Je: KOMA), riding on a train. Like the inner thoughts of Edward Norton's character "Narrator" in THE FIGHT CLUB, we hear Mun describing herself and her life. She's been blind since she was 2, but is about to have a cornea transplant operation that will restore her vision. The thing is, she's quite nervous about it. She knows that once her vision is back, her life will change forever.
Mun gets the operation and waits through her recovery in the hospital. While there and still blind in recovery, she meets a young girl named Ying Ying (Yut Lai So). Ying has a brain tumor, a large scar on her head, and is going through chemotherapy. The two become friends. The day comes when Mun's bandages are removed. Her Grandmother (Yin Ping Ko) and sister are there with the doctor and nurse. When the bandages come off she has sight, though blurred, but everything is too bright, she can only see the blurred images of her family, the doctor and nurse, and someone else...
Eventually Mun's eyesight is fully restored and she sees things as she never could before. In fact, she unwittingly sees things that other folks don't see and once she understands this, it scares her.
Her doctors explain that sight is more than just a sense, but something that the brain must learn. Mun's brain never had the chance to develop and grow with vision and it is nothing to be worried about. She goes to a therapist, a very young recently graduated doctor named Dr. Wah (Lawrence Chou: GWAI WIK, SUM YUEN) and begins treatment.
Then the children come into Mun's life. Then come the shadowy tall people that she can see right through. The treatments aren't working and she now knows that the things she is seeing can't possibly be real. Except one boy that she keeps meeting in her apartment complex seems very real. He keeps asking her a question and Mun discovers that the boy jumped out of a window to his death. His grieving parents live just a few doors down from her. But can this boy really be the boy she'd heard about when blind? The boy who killed himself?
I like keeping my grammar simple when reviewing a movie. Not because I'm shy of the two-dollar word, but that they are used so often by other writers when describing a movie. THE EYE isn't "cracker-jack" entertainment. It isn't a roller coaster ride. But this movie is a profound experience. THE EYE is one of those very rare movies that actually, emotionally MOVE me. The Horror is palpable. The Thrills are truly scary. The Mystery is indeed mysterious and worth exploring and the edge of your seat Suspense is nearly heart-stopping at times. Any one of those would have been enough for me. The fact that the Oxide Brothers and Yeut-chun Hui so masterfully brought all of that together in their first scary movie is amazing!
THE EYE is everything I want in a Horror Thriller movie: Genuine scares with characters and a story that touches the heart.
So here I am, seemingly over-hyping THE EYE to the point where I'm driving your expectations too high.
What can I say? It's that amazing. After reading this, you may not get it upon first viewing and that's my fault. That is accomplished only because you've never seen anything quite like this movie, so what you've come to expect from such raves won't adhere, at first, to what you watch. But once you see it the second time (and you'll find you want to... for some reason) and my words go to the back of your mind, you'll enjoy all of the rich depth of THE EYE.
Five Shriek Girls.

This review copyright 2004 E.C.McMullen Jr.
E.C. McMullen Jr. is a participant in the Amazon Services LLC Associates Program, an affiliate advertising program designed to provide a means for sites to earn advertising fees by advertising and linking to amazon.com.
LOVE THIS SITE?
Support it when you buy from
E.C. McMullen Jr.
WILLOW BLUE


"'Willow Blue' will burrow under your skin and stay there long after you've put the book down."
- Jeffrey Reddick, Creator of
FINAL DESTINATION

PERPETUAL BULLET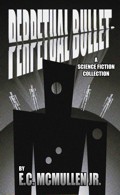 "'Some People' ... may be the standout story in the book."
- John Grant, Infinityplus
In Other Books
E.C. McMullen Jr.'s
short story
CEDO LOOKED LIKE PEOPLE
in the anthology
FEAR THE REAPER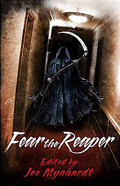 "This Ray Bradbury-esque is one of the most memorable and one of the more original stories I've read in a long time."
- Amazon Review
HORROR 201: The Silver Scream
PAPERBACK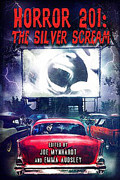 Filmmaker's Guidebook
featuring
RAY BRADBURY,
JOHN CARPENTER,
WES CRAVEN,
TOM HOLLAND,
E.C. McMULLEN Jr.,
GEORGE A. ROMERO,
and many more.
Extensively quoted in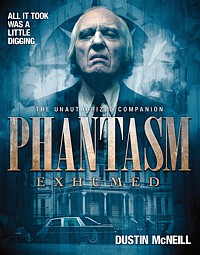 PHANTASM EXHUMED
The Unauthorized Companion

Robert S. Rhine's
SATAN'S 3-RING CIRCUS OF HELL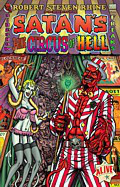 Forward by
GAHAN WILSON &
FEO AMANTE.
Featuring comics by
ALEX PARDEE,
WILLIAM STOUT,
STEVE BISSETTE,
FRANK DIETZ,
JIM SMITH,
FRANK FORTE,
ERIC PIGORS,
MIKE SOSNOWSKI,
OMAHA PEREZ,
DAVID HARTMAN,
STEVEN MANNION,
and more!
Also
IN CINEMA
E.C. McMullen Jr.
HEAD PRODUCTION DESIGNER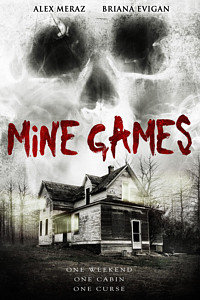 MINE GAMES
(Starring:
JOSEPH CROSS, BRIANA EVIGAN,
ALEX MERAZ)
Dept. head
SPECIAL EFFECTS MAKE-UP
(SFX MUA) and Michael Madsen's stunt double on the movie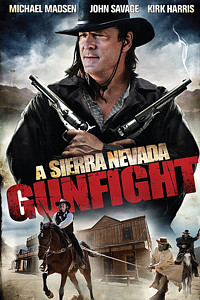 A SIERRA NEVADA GUNFIGHT
(MICHAEL MADSEN & JOHN SAVAGE).

PRODUCTION DESIGNER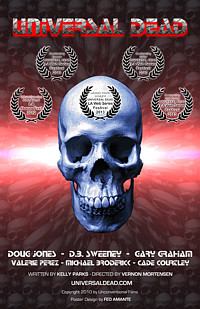 UNIVERSAL DEAD
(DOUG JONES,
D.B. SWEENEY,
GARY GRAHAM)

ART DIRECTOR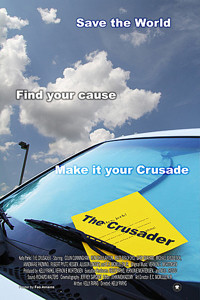 THE CRUSADER
(COLIN CUNNINGHAM,
GARY GRAHAM)