DON'T PAY THE FERRYMAN

SHOULD YOU?


TIP JAR




DON'T PAY THE FERRYMAN

- 1982
By Chris de Burgh
Don't Pay the Ferryman. It's a music video by Chris De Burgh and I can't find a decent quality video of the original online. That's all I know.

I understand. This is the best quality I could find. But I'll keep this page here because both the song and the video are that good. As I learn more, I'll post it here. Hopefully, this video may have some cool history!
What'd I'd love to see is Chris release an album that has a DVD of his original videos as well as a CD.
While We're On The Subject Of Paying Someone And When -
I'm all about CDs. This isn't out of a luddite sense of wanting my shiny silver platter, I'm all for MP3s in concept, but I have a pretty decent sense of hearing. So until someone figures out a compression codec that at least matches CD SAC quality (ogg comes closest so far), I'm not about to go back to miserable cassette tape and LP quality.
I'm an audiophile and I make no apology for it. I'm sorry, but that's just how I am.
Yes, as of 2012 Long Play analog records are making their miniscule Dead Cat Bounce, but I'm thinking that's only because the sound quality is no worse than the sub-standard quality I get from music downloads.
Blech!
So yeah, I'm one of those people still keeping CDs around on the shelves.
And while I'm on my soapbox, I'm also glad that downloading music brought the price of CDs to a realistic rate. The 2000 model of paying $15.99 for a music CD that cost $50,000 to make and market, while paying the same price for a movie DVD that cost $100,000,000 to make and market, was such an obviously blatant rip-off from the music industry. The fact that every single one of them did it together is an example of anti-capitalist collusion. Worse, when we discovered that musicians selling well into Platinum record category weren't making a dime off of album sales? That's when we fans - who are fans of the artist and not the factory - were delighted to see the music industry cave in on itself, burying the corrupt, monopolistic bastards alive!

Muh! Ha! Ha! Ha! Haaaa!!!
Which is why I love Capitalism! The recording studios priced themselves right out of the market and there was nothing and no one who would rush to their aid (too big to fail, like hell!). Most CDs these days cost a more respectable $5.00 to $10.00.
Okay, I'm off my soapboax and that had nothing to do with Chris de Burgh.
Sorry Chris! I love your music and I've paid the price for it - many times over the years (tape, album, and $15.99 cd!). If you put out an album with your original songs, plus a DVD of the original videos (hey! Have extras like a Pop-Up video option or commentary), I'd happily shell out another $10.00 for that!
Anyway, there are more movies at the Feo Amante Theater. Go to NOW SHOWING!

Page Copyright 2012 E.C.McMullen Jr.
E.C. McMullen Jr. is a participant in the Amazon Services LLC Associates Program, an affiliate advertising program designed to provide a means for sites to earn advertising fees by advertising and linking to amazon.com.
LOVE THIS SITE?




SHOW YOUR SUPPORT WHEN YOU BUY MY STUFF!
LOVE THIS SITE?


SUPPORT IT WHEN YOU BUY WORKS FROM


E.C. McMullen Jr.


WILLOW BLUE


"'Willow Blue' will burrow under your skin and stay there long after you've put the book down."
- Jeffrey Reddick, Creator of
FINAL DESTINATION

PERPETUAL BULLET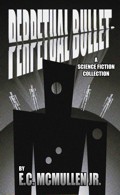 "'Some People' ... may be the standout story in the book."
- John Grant, Infinityplus

IN OTHER BOOKS


E.C. McMullen Jr.'s


short story
CEDO LOOKED LIKE PEOPLE
in the anthology
FEAR THE REAPER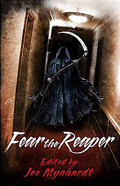 "This Ray Bradbury-esque is one of the most memorable and one of the more original stories I've read in a long time."
- Amazon Review

HORROR 201: The Silver Scream
PAPERBACK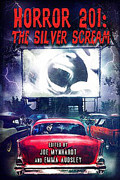 Filmmaker's Guidebook
featuring
RAY BRADBURY,
JOHN CARPENTER,
WES CRAVEN,
TOM HOLLAND,
E.C. McMULLEN Jr.,
ED NAHA,
GEORGE A. ROMERO,
and many more.
Extensively quoted in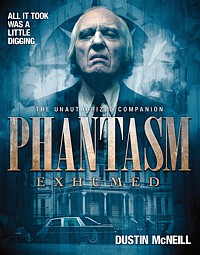 PHANTASM EXHUMED
The Unauthorized Companion

Robert S. Rhine's
SATAN'S 3-RING CIRCUS OF HELL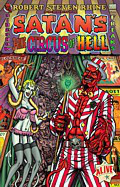 Forward by
GAHAN WILSON,
FEO AMANTE.
Featuring comics by
WILLIAM STOUT,
HILARY BARTA,
STEVE BISSETTE,
SPAIN RODRIGUEZ,
FRANK DIETZ,
JIM SMITH,
TONE RODRIGUEZ,
FRANK FORTE,
ERIC PIGORS,
ALEX PARDEE,
MIKE SOSNOWSKI,
OMAHA PEREZ,
DAVID HARTMAN,
D.W. FRYDENDALL,
SHANNON WHEELER,
VINCENT WALLER,
JACOB HAIR,
NENAD GUCUNJA,
STEVEN MANNION,
NORMAN CABRERA,
and more!
ALSO
IN CINEMA
E.C. McMullen Jr.
HEAD PRODUCTION DESIGNER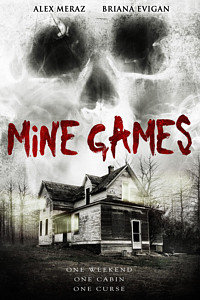 MINE GAMES
(Starring:
JOSEPH CROSS, ALEX MERAZ, BRIANA EVIGAN)