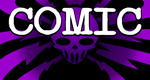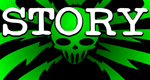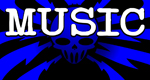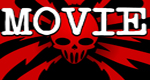 You Support This Site
When You Buy My Books
E.C. McMullen Jr.
PERPETUAL
BULLET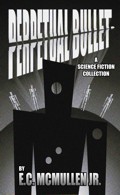 "'Some People' ... may be the standout story in the book."
-

John Grant

, Infinityplus

E.C. McMullen Jr.
WILLOW BLUE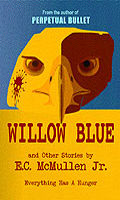 "'Willow Blue' will burrow under your skin and stay there long after you've put the book down."
- Jeffrey Reddick, Creator of
FINAL DESTINATION

IN OTHER BOOKS
E.C. McMullen Jr.'s
short story
CEDO LOOKED LIKE PEOPLE
in the anthology
FEAR THE REAPER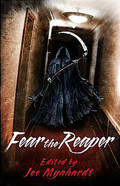 "This Ray Bradbury-esque is one of the most memorable and one of the more original stories I've read in a long time."
- Steve Isaak,
Goodreads

HORROR 201:
The Silver Scream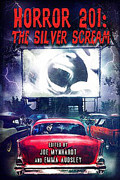 Filmmaker's Guidebook
featuring
RAY BRADBURY,
JOHN CARPENTER,
WES CRAVEN,
TOM HOLLAND,
E.C. McMULLEN Jr.,
GEORGE A. ROMERO,
and many more.



Extensively quoted in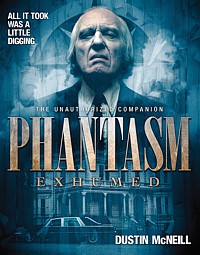 PHANTASM
EXHUMED
The Unauthorized Companion

Robert S. Rhine's
SATAN'S 3-RING
CIRCUS OF HELL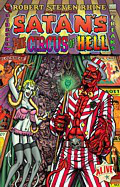 Forward by
GAHAN WILSON &
FEO AMANTE.
Featuring comics by
ALEX PARDEE,
WILLIAM STOUT,
STEVE BISSETTE,
FRANK DIETZ,
JIM SMITH,
FRANK FORTE,
ERIC PIGORS,
MIKE SOSNOWSKI,
OMAHA PEREZ,
DAVID HARTMAN,
STEVEN MANNION,
and more!

And In
CINEMA


E.C. McMullen Jr.


Head Production Designer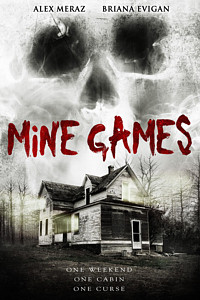 MINE GAMES


(Starring:
JOSEPH CROSS, BRIANA EVIGAN,
ALEX MERAZ)
Review by
E.C.McMullen Jr.

THANK YOU?


TIP JAR



FIGHT CENSORSHIP
SUPPORT CBLDF

BRODIE'S LAW: PROJECT JAMESON

- 2006
Story: Daley Osiyemi,
Story & Art: David Bircham, Writer: Alan Grant,
Letterer: Debo,
Cover Art: Simon Bisley
Publisher: Pulp Theater Entertainment
The story starts off with a man bleeding and dying, regretting that he didn't follow his own rules, which would have kept him out of this mess. The thing is, this is the guy telling the story and he doesn't tell you as a dead man.
This is Jack Brodie. He's dying but he gets by, just barely, with a little help from his friends.
Whoever did Brodie up forgot to check him for a cell phone. With the barest push of a button, Brodie knows help is on the way: Then recovery, and then payback.
But for a guy like Jack Brodie, the line of payback is long and winding, and he may have brought it all on himself.
Brodie tried to rescue his wife, Marla, who left him to be a coke whore for a local, well-placed dealer. It's probably Brodie's fault that his wife no longer cares about him, their son, or even her own life. In fact, Brodie has a lot to account for, since he stole her love from his best friend.
Jack Brodie knows he's a lowlife, but lately, he hasn't been as proud of it. The only thing he has any pride in is his young son, Damien. And he's come to realize that having a father like Jack Brodie is causing his child damage. Damien is the only reason Brodie starts to care. Brodie wants to change. He wants everything to change for the better. He has no idea how, but he figures it starts with being a better Father, and somehow putting the family back together, which means retrieving the Mother. So Jack sets about putting his family back together the only way he knows how, by force.
But Marla belongs to Odessa the coke dealer, who is also a high ranking figure in the London underworld.
None of which even scratches the surface of Brodie's problems.
Brodie's illicit occupation is as a thief for hire. A job that creates many enemies, and that kind of revenge debt is hard to shake off. What's more, Brodie's latest theft has exploded across the news of the city and even the country. Just as Jack was trying to get his life together with just one more job, it all blows up in his face and he becomes the number one wanted man in the entire country. Jack was hired to steal something from P-FACT Labs. He doesn't even know what it is. But the theft, the whole event, was a setup. And its big. It's planet size big. Now why in the world would someone, with resources worldwide, want to set up a minor lowlife like Brodie?
There lies the tale.
BRODIE'S LAW is a thriller like I've never seen in a comic before. This is what Quentin Tarantino and Roberto Rodriguez would make if they wanted to get hardcore.
Oh wait, they already did that with SIN CITY.
BRODIE'S LAW, then, is SIN CITY 2.0.
Now I'm not saying BRODIE'S LAW is better than Frank Miller's SIN CITY. I am saying that it's at least as good. And for some of us who've been looking for more tales and more variety and more thrills like Frank Miller's SIN CITY, Daley Osiyemi, Alan Grant, and David Bircham will certainly quench our thirst.
For me, I hadn't seen anything like SIN CITY since the early days of JUDGE DREDD. Frank Miller's THE DARK KNIGHT RETURNS and RONIN continued that tradition of hard core comic like no other. Miller's SIN CITY took it even farther. Now Alan Grant, creator of the original JUDGE DREDD, returns to raise the bar.
BRODIE'S LAW is futuristic, and twisted. It's the definition of terms like hard-boiled and two-fisted tales. If this is what you come to this site looking for, you've found it in BRODIE'S LAW.
And the best part? After this story, there are more!
4 Fanboys.





This review copyright 2006 E.C.McMullen Jr.