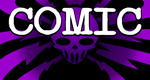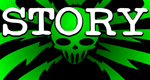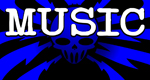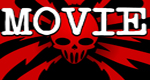 You Support This Site
When You Buy My Books
E.C. McMullen Jr.
PERPETUAL
BULLET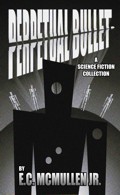 "'Some People' ... may be the standout story in the book."
-

John Grant

, Infinityplus

E.C. McMullen Jr.
WILLOW BLUE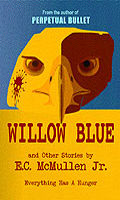 "'Willow Blue' will burrow under your skin and stay there long after you've put the book down."
- Jeffrey Reddick, Creator of
FINAL DESTINATION

IN OTHER BOOKS
E.C. McMullen Jr.'s
short story
CEDO LOOKED LIKE PEOPLE
in the anthology
FEAR THE REAPER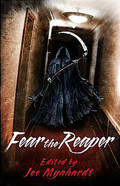 "This Ray Bradbury-esque is one of the most memorable and one of the more original stories I've read in a long time."
- Steve Isaak,
Goodreads

HORROR 201:
The Silver Scream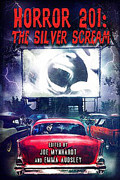 Filmmaker's Guidebook
featuring
RAY BRADBURY,
JOHN CARPENTER,
WES CRAVEN,
TOM HOLLAND,
E.C. McMULLEN Jr.,
GEORGE A. ROMERO,
and many more.

Robert S. Rhine's
SATAN'S 3-RING
CIRCUS OF HELL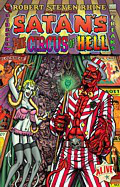 Forward by
GAHAN WILSON &
FEO AMANTE.
Featuring comics by
ALEX PARDEE,
WILLIAM STOUT,
STEVE BISSETTE,
FRANK DIETZ,
JIM SMITH,
FRANK FORTE,
ERIC PIGORS,
MIKE SOSNOWSKI,
OMAHA PEREZ,
DAVID HARTMAN,
STEVEN MANNION,
and more!
Review by
Christos N. Gage

THANK YOU!


TIP JAR



FIGHT CENSORSHIP
SUPPORT CBLDF

CAGE

#1 and 2 - 2002
MAX / Marvel comics
WRITER: Brian Azzarello
ARTIST: Richard Corben
2.99 each
4-issue limited series.
I'll admit right up front, I didn't care much for writer Brian Azzarello's take on the Hulk in his previous Marvel miniseries, STARTLING STORIES: BANNER. It felt like a concept in search of a story. So it was with some trepidation that I picked up Azzarello and Corben's new series, CAGE. But I'll buy most anything Corben does, and Azzarello proves monthly in HELLBLAZER and 100 BULLETS that he's a top-notch horror and mystery writer when he wants to be, so pick it up I did. All I can say is, this more like it.
CAGE is Azzarello and Corben's rendition of a Marvel hero who debuted some 30 years ago as "Luke Cage, Hero for Hire" Marvel's first African-American hero to star in his own comic. He later became Power Man, a more traditional super-hero, but the original concept was an urban variation on hard-boiled detective noir: an ex-con mercenary who sells his services to the highest bidder, but has a conscience under his steel-hard exterior. Literally steel-hard, in Cage's case, because a botched prison experiment has left him with bulletproof skin.
I always liked that set-up, but it never realized its potential, because Marvel kept pushing Cage in the super-hero direction: and probably because he was written by white boys. Well, he still is, but this white boy knows what he's doing. He places Cage squarely in the shady part of the city, amid gangbangers and mobsters, strippers and corrupt cops. Cage's super-powers aren't even mentioned in the first two issues, and that's just fine with me.
The story starts when Cage accepts a job from a distraught mother who lost her daughter to a stray bullet that penetrated their apartment. The woman wants whoever fired that bullet to pay. She can't afford Cage's fee, but despite his efforts to resist, his conscience leads him to take the job. As he investigates, he is caught up in a web of intrigue between a local gang and the Mafia boss who's moving in on their territory. Cage tries to play both sides against the middle, and find out who killed the little girl along the way.
Azzarello's strength is creating atmosphere, and there's plenty of it in this series. His dialogue is "street" without going overboard, and all his characters have their own secret agendas, which will inevitably be revealed through many a twist and double-cross.
As for artist Richard Corben, he has been breaking new ground since the late 60's, from undergrounds like SLOW DEATH to FANTAGOR to CREEPY to HEAVY METAL to DEN and beyond. He's had successes and failures, but his almost three-dimensional art has always been beautiful to look at. It's like nothing else out there.
Corben doesn't have imitators, because no one can figure out how he does it. His settings are usually far-off planets, Lovecraftian period settings, or fantasy realms; as far as I know, this is Corben's first major series set in a present-day inner city. Not surprisingly, he depicts it beautifully, with nice use of shadow and grit you can practically feel.
Azzarello has signed an exclusive contract with DC, so CAGE is probably the last Marvel work we'll see from him for a while. If so, judging from the first two issues, it's a great way to go out. Four Rabid Fanboys.





This review copyright 2002 E.C.McMullen Jr.