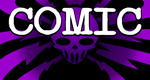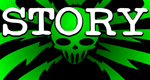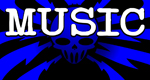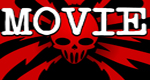 You Support This Site
When You Buy My Books
E.C. McMullen Jr.
PERPETUAL
BULLET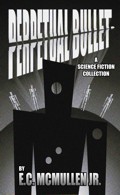 "'Some People' ... may be the standout story in the book."
-

John Grant

, Infinityplus

E.C. McMullen Jr.
WILLOW BLUE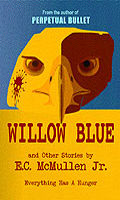 "'Willow Blue' will burrow under your skin and stay there long after you've put the book down."
- Jeffrey Reddick, Creator of
FINAL DESTINATION

IN OTHER BOOKS
E.C. McMullen Jr.'s
short story
CEDO LOOKED LIKE PEOPLE
in the anthology
FEAR THE REAPER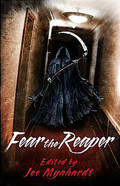 "This Ray Bradbury-esque is one of the most memorable and one of the more original stories I've read in a long time."
- Steve Isaak,
Goodreads

HORROR 201:
The Silver Scream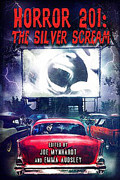 Filmmaker's Guidebook
featuring
RAY BRADBURY,
JOHN CARPENTER,
WES CRAVEN,
TOM HOLLAND,
E.C. McMULLEN Jr.,
GEORGE A. ROMERO,
and many more.



Extensively quoted in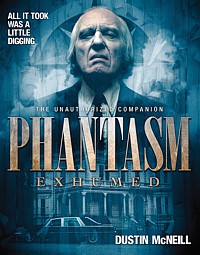 PHANTASM
EXHUMED
The Unauthorized Companion

Robert S. Rhine's
SATAN'S 3-RING
CIRCUS OF HELL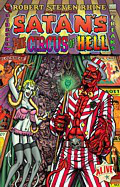 Forward by
GAHAN WILSON &
FEO AMANTE.
Featuring comics by
ALEX PARDEE,
WILLIAM STOUT,
STEVE BISSETTE,
FRANK DIETZ,
JIM SMITH,
FRANK FORTE,
ERIC PIGORS,
MIKE SOSNOWSKI,
OMAHA PEREZ,
DAVID HARTMAN,
STEVEN MANNION,
and more!

And In
CINEMA


E.C. McMullen Jr.


Head Production Designer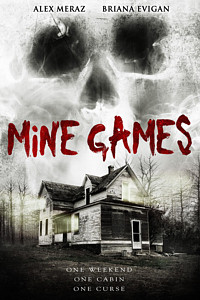 MINE GAMES


(Starring:
JOSEPH CROSS, BRIANA EVIGAN,
ALEX MERAZ)

Dept. head
Special Effects Make-Up
(SFX MUA)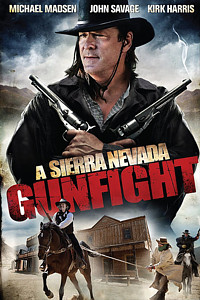 A SIERRA NEVADA
GUNFIGHT
(MICHAEL MADSEN & JOHN SAVAGE).

Production Designer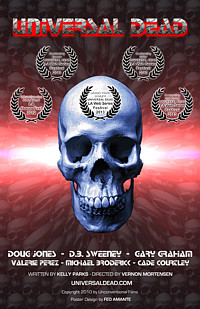 UNIVERSAL DEAD
(DOUG JONES,
D.B. SWEENEY,
GARY GRAHAM)

Art Director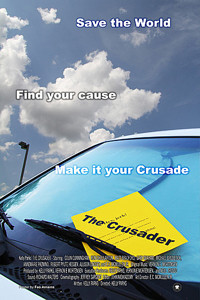 THE CRUSADER
(COLIN CUNNINGHAM,
GARY GRAHAM)
Review by
Mark Worthen


WILL YOU?


TIP JAR



FIGHT CENSORSHIP
SUPPORT CBLDF

THE DAMNED

- 2006
Writer: Cullen Bunn
Artist: Brian Hurtt
Publisher: Oni Press
Graphic Novel - 160 pages
What if you could tell the bad guys just by looking at them?
What if the mob trafficked not only in drugs and prostitution, illegal sports and illegal sports betting, but also in human souls? Wouldn't the landscape of, say, places like gangland prohibition-era Chicago look substantially different? That's the world Cullen Bunn and Brian Hurtt have imagined – or reimagined – in their new graphic novel, THE DAMNED.
Their protagonist, Eddie, is a man who cannot die. At least not for long. It's difficult to stay dead when you've sold your soul and been cursed to have your injuries transferred to the first person who touches you. When this happens, Eddie revives, killing the one who was foolish enough to place a hand on him. When a man like Eddie sells his soul, there's bound to be trouble. Even worse, his name is placed in a registry and the demon family who makes the deal keeps his soul.
In Eddie's world, three factions vie for control of Chicago. The Alighieri family, a name with ties not only to Italy, but to the underworld, controlled by the monstrous Big Al. The second is the Roarke family, and the third is the mysterious and disturbing Verlochin. It is the latter with whom Eddie has made his deal.
Eddie is in love with Sophie, the current girl of Danny, an "entrepreneur," and one of Eddie's most vicious enemies, and he just happens to be in the pocket of Bruno Roarke's organization.
Sophie's brother is Worm, the misshapen dealer in information who lives in the sewers. Worm has made his own deal with one of the families, and now is cursed with a form evocative of his name. To him, Eddie must go. And it's clear that whoever cursed Eddie is using him for their own ends, not only in this world, but the next as well.
Execution
I was able to look at a script draft for one of the issues that is part of this graphic novel and I notice Bunn, as a writer of comics, himself has something of a superpower: an instinct for choosing panels that advance the story with the cleanest and most efficient flow possible. There are few if any "extra" panels, and I never heard that voice in my head that occasionally pops up to say, "You know, an extra panel or scene here would be nice." That voice was too interested in the story to offer comment.
A particular strength of the graphic medium is the ability to "jump heads," showing a series of scenes or even the same scene, from different points of view. Bunn and Hurtt are both brilliant at using this to its maximum. There's a particular scene, for example, where two people are talking across a room, but it's important to know what's happening where there's no dialogue. Bunn and Hurtt turn the "view" around to show pictorial elements in the foreground, men shaking their heads, circled around a boxer who has thrown a tournament, as Eddie and a demon boss discuss other issues in the background, brilliantly giving us two scenes in one.
Pencils
The world of THE DAMNED is a rich, panoramic universe, and the fact that it's done in black and white only adds to the art. Eddie lives in a world of grayscales, both morally and artistically. His world is gray and shadowy, even in the most daylight of scenes, and the gray tones and black on white artwork is excellent, and calls to mind a noir version of Steve Dillon's labors in Preacher and Hellblazer.
The black-and-white artwork is particularly useful during Eddie's journeys to the afterlife. The stark, shadowing inks give way to ethereal, almost fuzzy scenes that look almost like pencil sketches. During these scenes, one is left with a feeling of a world somehow unfinished, as though not all of Eddie is there and that, indeed, none of the inhabitants of that wraithlike and deeply disquieting world are entirely there either.
In the interest of creating a balanced review, I wanted to make an effort to find something negative to say about the book. My only real criticism is that, a time or two, Hurtt has chosen to give two very different characters a similar look. The reader will need to pay attention, as the distinction between the two grows more important as the story progresses. Fortunately, the writing is such that distinguishing the two is not difficult for the alert reader.
Inspiration and Background
While parts of this story are clearly inspired by The Sopranos and On the Waterfront, Buffy the Vampire Slayer and Angel, an additional good measure of Bunn's inspiration comes from the Cthulhu mythos. While THE DAMNED is far and away not a story that ties to any of these worlds, there are nods here and there – torn sheets from books with mysterious, evil-appearing code and a large sentient wormlike creature with hundreds of eyes. A watchful fan of horror and the mythos will spot several other such breadcrumbs.
Bunn and Hurtt take separate elements common to literature and pop culture, such as horned demons and organized crime tropes, both the New York family approach and the gangland Chicago mob, and juxtapose them. By doing so, they create an entirely new milieu. If that weren't enough, the addition of a third family that is clearly the stuff of Bunn and Hurtt's nightmares makes this universe entirely their own, and it was my pleasure to spend time in it.
Bunn has done several shorts for British mag Futurequake, including "White Men in Black Suits," a tale about alien invasion by taking over families, which may or may not be a statement about illegal immigration.
Hurtt is a veteran with the pencils, having worked on Greg Rucka's Queen and Country, and Declassified and Skinwalker. From there, he lent his talents to two DC series, Hard Time, and the critically acclaimed Gotham Central. For THE DAMNED, he's done pencils, inks and lettering.
As far as "DVD extras", this book is lean and mean, but does contain cleverly drawn bios of both Bunn and Hurtt, as well as a six-page preview of THE DAMNED that first appeared online and in several of Oni Press' comics.
THE DAMNED is a book definitely worth picking up, both for a cracking good story, as well as to learn from the best as to the way it's told.
Go get it. Five fanboys.






This review copyright 2006 E.C.McMullen Jr.