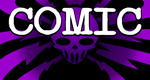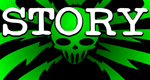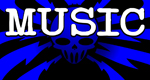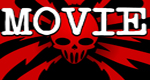 You Support This Site
When You Buy My Books
E.C. McMullen Jr.
PERPETUAL
BULLET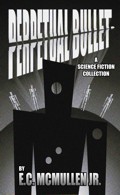 "'Some People' ... may be the standout story in the book."
-

John Grant

, Infinityplus

E.C. McMullen Jr.
WILLOW BLUE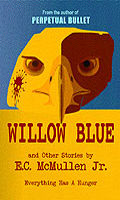 "'Willow Blue' will burrow under your skin and stay there long after you've put the book down."
- Jeffrey Reddick, Creator of
FINAL DESTINATION

IN OTHER BOOKS
E.C. McMullen Jr.'s
short story
CEDO LOOKED LIKE PEOPLE
in the anthology
FEAR THE REAPER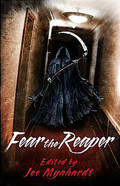 "This Ray Bradbury-esque is one of the most memorable and one of the more original stories I've read in a long time."
- Steve Isaak,
Goodreads

HORROR 201:
The Silver Scream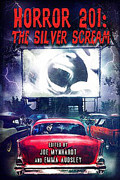 Filmmaker's Guidebook
featuring
RAY BRADBURY,
JOHN CARPENTER,
WES CRAVEN,
TOM HOLLAND,
E.C. McMULLEN Jr.,
GEORGE A. ROMERO,
and many more.



Extensively quoted in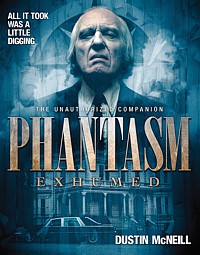 PHANTASM
EXHUMED
The Unauthorized Companion

Robert S. Rhine's
SATAN'S 3-RING
CIRCUS OF HELL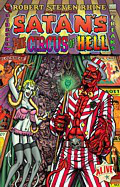 Forward by
GAHAN WILSON &
FEO AMANTE.
Featuring comics by
ALEX PARDEE,
WILLIAM STOUT,
STEVE BISSETTE,
FRANK DIETZ,
JIM SMITH,
FRANK FORTE,
ERIC PIGORS,
MIKE SOSNOWSKI,
OMAHA PEREZ,
DAVID HARTMAN,
STEVEN MANNION,
and more!

And In
CINEMA


E.C. McMullen Jr.


Head Production Designer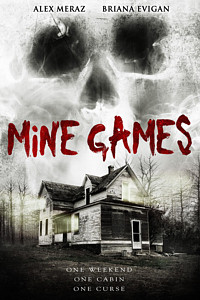 MINE GAMES


(Starring:
JOSEPH CROSS, BRIANA EVIGAN,
ALEX MERAZ)

Production Designer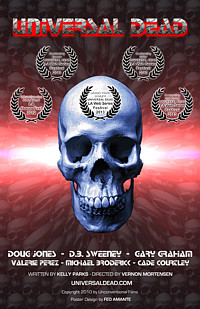 UNIVERSAL DEAD
(DOUG JONES,
D.B. SWEENEY,
GARY GRAHAM)
Review by
Mike Oliveri

WILL YOU?


TIP JAR



FIGHT CENSORSHIP
SUPPORT CBLDF

THE DARKNESS

- 2001
Issues 32-33
Writer: Scott Lobdell
Penciler: Brian Ching
Publisher: Top Cow
The guys over at TOP COW have really been driving me nuts lately. They do something very cool like sign J. Michael Straczynski (BABYLON 5 [TV], RISING STARS) to his own imprint, JOE'S COMICS (which, btw, will be featuring horror comics such as MIDNIGHT NATION), yet they can't seem to keep a solid grasp on their current properties. It's as if they get bored and lose interest. Take Portacio's STONE for example: blink and you missed it.
Several of their early series disappeared rather quickly, with WITCHBLADE and DARKNESS being the two main staples (and the heavy hitters before the arrival of FATHOM) of their success. Both of these series had terrific starts, and boosted the company to such a level that many put them on a level with DC and Marvel. However, I gave up on WITCHBLADE awhile ago, after it had become far too much like a soap opera. But with THE DARKNESS, I stubbornly kept things rolling. Originally created by Garth Ennis (PREACHER, HELLBLAZER), Marc Silvestri (WETWORKS, DARKNESS/BATMAN crossover) and David Wohl (CYBERFORCE, WITCHBLADE), The Darkness is one of three powerful entities (the other two being the Witchblade and the Angelus) standing for good, evil, chaos, light, etc. (Exactly which entity goes to which alingment depends on who's writing the book at the time...)
The powers of THE DARKNESS are passed along from generation to generation within the Estacado line. The wielder obtains his powers at the age of 21, and if he were to later impregnate a woman, he would immediately die as his powers are transferred to the child. In other words, The Darkness can't get laid - which allows for a certain amount of humor in the series. The current heir to the Darkness power is a young hitman named Jackie Estacado. As I tend to dig the anti-heroes in comics and movies,
Jackie makes a great character. However, he doesn't appear in the most recent two-issue arc. Instead, current writer Scott Lobdell (UNCANNY X-MEN, GENERATION X) has focused on a new character: Capris Castiglilione. The big revelation? She's Jackie Estacado's twin sister, and she has a chunk the Darkness power. While she can't summon demons and the Darkness "armor", she can manipulate shadows, using them to engulf and teleport various objects.
Now, Lobdell actually did a good job of picking up on the dark humor that Ennis originated for this series. He also has a good eye for action and unusual characters. But this new gimmick seems just a bit too... well, gimmicky. Jackie's already battled his sister (by his adoption into the family), who tried to wield the powers of the Angelus against him.
Why suddenly throw in a twin? Further, Capris' present is five years from the time she came into her powers. That makes her twenty-six. Thus, Jackie must also be twenty-six. However, that much time has not passed since the time Jackie came into his powers... whoops. The time also betrays the gimmick: why would she wait five years before confronting her brother (which I should say she hasn't done yet - but writers don't waste two full issues introducing new characters for nothing)?
But let's talk about the good.
Lobdell's humor is still apparent, and Capris is, if nothing else, an interesting character. She has been raised by a priest that hoped to "save her from the Darkness." As a result, she finds herself in conflict with her very nature. But when a college friend of hers is murdered, she finds herself questioning her morals for the sake of vengeance, and she ultimately lashes out at the criminals responsible for her friend's death.
The plot moves along nicely, and the action is typical of the superhero-type stuff: she performs a lot of outrageous stunts and the bad guys have worse aim than the Stormtroopers in the STAR WARS flicks. Still, it's pretty cool and she gets a chance to flaunt her powers quite a bit.
The series' current artist is Brian Ching. I'm not sure what else this guy's done yet, but all I can say is his artwork is a lot like just about everything else Top Cow is pushing out the door: the women are always hot and are looking pouty/sexy/angry-but-sexy/alluring/etc. in 80% of the panels; many of the men look remarkably like soap opera stars and are sometimes hard to tell apart; the backgrounds look good and on splash pages are nicely detailed. In all, you could almost transplant his work with Michael Turner's (WITCHBLADE, FATHOM), and with the right inker you'd hardly know the difference.
My last complaint: editing. The book lists an editor, but I have to wonder how closely she's reading the scripts. Misplaced commas, awkward dialog and misspellings are the biggies. Sure, we all make mistakes from time to time, but not all of us are supposed to be putting out a professional, high-profile comic book. For example, look at page five, caption 2: "whould". Who the hell puts an H in would?
The series has its faults, but I'm going to keep reading for now. Lobdell's had some great plots with Jackie in the past, and I'll give him another chance to bring things up to par. And I'll admit I am a bit curious as to where he'll take the twin sister gimmick.
I give this two-issue arc two fanboys, with fingers crossed for future improvement



Review copyright 2001 by E.C.McMullen Jr.