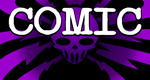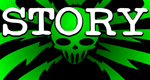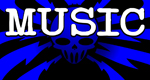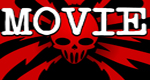 You Support This Site
When You Buy My Books
E.C. McMullen Jr.
PERPETUAL
BULLET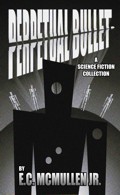 "'Some People' ... may be the standout story in the book."
-

John Grant

, Infinityplus

E.C. McMullen Jr.
WILLOW BLUE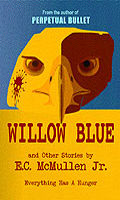 "'Willow Blue' will burrow under your skin and stay there long after you've put the book down."
- Jeffrey Reddick, Creator of
FINAL DESTINATION

IN OTHER BOOKS
E.C. McMullen Jr.'s
short story
CEDO LOOKED LIKE PEOPLE
in the anthology
FEAR THE REAPER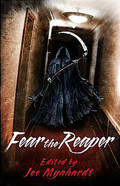 "This Ray Bradbury-esque is one of the most memorable and one of the more original stories I've read in a long time."
- Steve Isaak,
Goodreads

HORROR 201:
The Silver Scream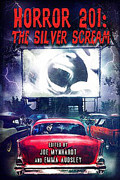 Filmmaker's Guidebook
featuring
RAY BRADBURY,
JOHN CARPENTER,
WES CRAVEN,
TOM HOLLAND,
E.C. McMULLEN Jr.,
GEORGE A. ROMERO,
and many more.



Extensively quoted in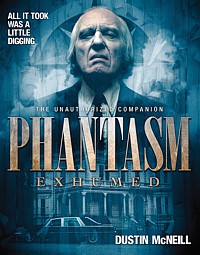 PHANTASM
EXHUMED
The Unauthorized Companion

Robert S. Rhine's
SATAN'S 3-RING
CIRCUS OF HELL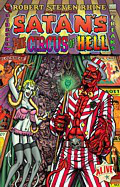 Forward by
GAHAN WILSON &
FEO AMANTE.
Featuring comics by
ALEX PARDEE,
WILLIAM STOUT,
STEVE BISSETTE,
FRANK DIETZ,
JIM SMITH,
FRANK FORTE,
ERIC PIGORS,
MIKE SOSNOWSKI,
OMAHA PEREZ,
DAVID HARTMAN,
STEVEN MANNION,
and more!

And In
CINEMA


E.C. McMullen Jr.


Head Production Designer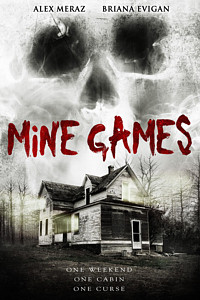 MINE GAMES


(Starring:
JOSEPH CROSS, BRIANA EVIGAN,
ALEX MERAZ)
Review by
Christos N. Gage

WILL YOU?


TIP JAR



FIGHT CENSORSHIP
SUPPORT CBLDF

FANTASTIC STORIES #1

- 2001
Writer/Artist: Don Marquez
$2.95
Amryl Entertainment
So you say I only review books published by the big guys, huh?
Wrong, sucka!
This week I am pleased to introduce you to Don Marquez's FANTASTIC STORIES #1, released by Amryl Entertainment. In his introduction, Marquez describes himself as a fan of the great old anthology comics of the 50's and 60's,and that's exactly what this comic is a throwback to, with the first issue containing two original stories and assorted sketches / pin-ups.
The first tale, "Grakoom the Forgotten God",is about two explorers led by a mysterious native woman through the jungles of Peru to the lost city of Grakoom. One man seeks archaeological discovery; another is after a fabled treasure. The woman has her own agenda, which involves the lost city's legendary guardian. Next up is an adaptation of a story by Arthur Conan Doyle, creator of Sherlock Holmes, called "The Disintegration Machine". In this period mystery (early 1900s), one of Doyle's less well-known protagonists, the brilliant but ornery Professor Challenger, investigates a scientist who claims to have created a new super-weapon. Rounding out the book we get a mini-portfolio of images of prehistoric man, under the title The Stone Age.
So how is it? Well, Marquez wears his Frazetta influence on both sleeves (down to the way he signs his name), and that's a double-edged sword. Yes, the art is lush and eye-catching (especially the painted cover, which is reminiscent of the early covers of CREEPY and EERIE), but when you beg a comparison to the master you're going to suffer; as tasty as O'Doul's might be, it ain't beer, and Marquez ain't Frazetta. But what he is is still nice to look at (though his human faces, especially around the mouth, could use some work). There also aren't a lot of artists working in this style nowadays, so if you like Frazetta-esque drawings of jungles, monsters, mad scientists, sultry babes, and cavemen, this should be right up your alley.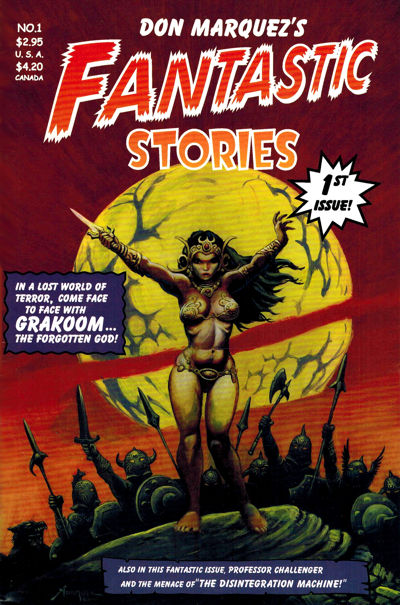 Collectors Take Note: There are TWO 1st Issue Covers.
When I picked up the book, I knew I'd like the art, but I figured the writing would be, well, crap. I was pleasantly surprised.
The second story is an adaptation, but it's easy enough to screw up an adaptation, and Marquez doesn't - well, I confess I haven't read Doyle's original story - what's here works well and evokes the period nicely. Professor Challenger seems to be Doyle's self-parody of his more famous creation; he's Sherlock Holmes on acid and with a nasty temper, and there's a streak of black humor throughout the story that appealed to me.
"Grakoom" is nothing original - part pre-hero-Marvel monster yarn, part CREEPY/EERIE tale of a greedy explorer meeting his just fate; but, though simplistic, it's entertaining enough, and would have fit right into an old issue of WEB OF HORROR (although the occasional spelling and punctuation errors get distracting). Not only aren't many people doing this type of story these days, it's clearly the kind of subject matter Marquez's art is best suited to, so kudos to him for taking this road rather than focusing on a more commercial genre.
I wasn't familiar with Marquez's work and assumed he was a newcomer to the field, but a visit to his web site (cartuneland.com) revealed that he's been lurking around the independent comics scene for 15 years or so. He also sells original art and commissions through the site.
FANTASTIC STORIES #1 isn't brilliant or ground-breaking stuff, but it's good, old-fashioned genre fun that delivers a pleasant twinge of nostalgia and earns three rabid fanboys. It's not often these days that I pick up a comic simply because the cover catches my eye, and it turns out to be a pleasant surprise; but FANTASTIC STORIES #1 was just that. The second issue promises Burroughs-esque sci-fi with buxom, spear-wielding babes raising hell in "Lost Women Of The Moon". Think I might just have to check that one out!




This review copyright 2001 E.C.McMullen Jr.