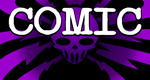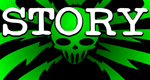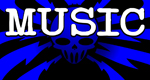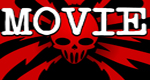 Support This Site When You Buy My Books
E.C. McMullen Jr.
PERPETUAL
BULLET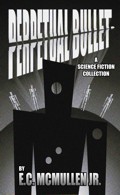 "'Some People' ... may be the standout story in the book."
-

John Grant

, Infinityplus

E.C. McMullen Jr.
WILLOW BLUE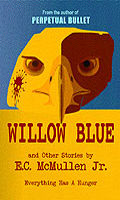 "'Willow Blue' will burrow under your skin and stay there long after you've put the book down."
- Jeffrey Reddick, Creator of
FINAL DESTINATION

IN OTHER BOOKS
E.C. McMullen Jr.'s
short story
CEDO LOOKED LIKE PEOPLE
in the anthology
FEAR THE REAPER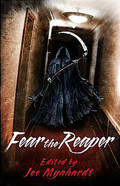 "This Ray Bradbury-esque is one of the most memorable and one of the more original stories I've read in a long time."
- Steve Isaak,
Goodreads

HORROR 201:
The Silver Scream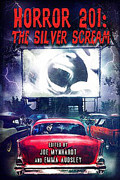 Filmmaker's Guidebook
featuring
RAY BRADBURY,
JOHN CARPENTER,
WES CRAVEN,
TOM HOLLAND,
E.C. McMULLEN Jr.,
GEORGE A. ROMERO,
and many more.

Robert S. Rhine's
SATAN'S 3-RING
CIRCUS OF HELL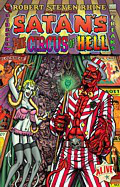 Forward by
GAHAN WILSON &
FEO AMANTE.
Featuring comics by
ALEX PARDEE,
WILLIAM STOUT,
STEVE BISSETTE,
FRANK DIETZ,
JIM SMITH,
FRANK FORTE,
ERIC PIGORS,
MIKE SOSNOWSKI,
OMAHA PEREZ,
DAVID HARTMAN,
STEVEN MANNION,
and more!

And In
CINEMA


E.C. McMullen Jr.


Head Production Designer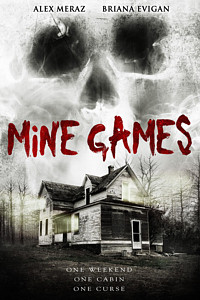 MINE GAMES


(Starring:
JOSEPH CROSS, BRIANA EVIGAN,
ALEX MERAZ)
Review by
Mike Oliveri

THANK YOU!


TIP JAR



FIGHT CENSORSHIP
SUPPORT CBLDF

FAUST: SINGHA'S TALONS

- 2001
By David Quinn and Tim Vigil
Avatar Press

- This is an Adult title -
Writer David Quinn (NIGHTVISION, LADY DEATH) starts with a simple theme: a bad guy (in this case, a demoness named Fallon) who feasts on pain and torment chases around the protagonist (Joanna Tan, Faust) and feeds off her until said protagonist can break the effect and overcome the day.
But, of course, he puts his unique spin on it and sets it firmly in the Faust "universe," and to great effect. And while I'm not all that well-read in the FAUST series, it didn't hinder my enjoyment of this mini-series.
Joanna is definitely a tormented soul, having come from a childhood of rebelling against a father who raped her and traded her mother to the devil M for the claws she now wields as her weapons (Singha's Talons). She gained supernatural power by trading her soul to M, and when she finally took the claws and the Faust mask she murdered her father.
Such a soul is a feast for Fallon, and when urban mage Sinclair Cabal learns of her plan he moves to reach Joanna first. He serves as the major foil to Fallon's plans, attempting to help her through her pain and loss despite the way she resists him. In a subplot related to the title, Cabal uses his power of the gnosis, a sort of third eye, to help Joanna better understand herself and her feelings. In one such contact, they learn the origins of the Talons she wears and the other claws forged with them.
Despite his somewhat contrived name, I found Cabal to be an interesting character. At some point in time he lost the souls of his ancestors to M (guy's got his fingers in everything - an excellent adversary), damning them forever. If that were not enough, they now chase him around! They resemble ghostly banshees, and they come streaking at him at inopportune times and destroy everything in their path. In some cases he is able to turn this to advantage, but imagine never being able to stop running because these things will catch up with you... Great twist.
The illustration work is handled by Tim Vigil (CUDA, GUNFIGHTERS IN HELL), a long-time collaborator of Quinn's, on pencils, and Tim Tyler (BLOOD REIGN, DEAD CREW) on inks. Many times when you hear folks talk of extreme horror in comics, these guys' names will come up. They pull no punches when it comes to blood & guts, nudity, and sex. And fortunately Avatar Press apparently gives them free reign.
Vigil's not necessarily the best artist to work the black & white medium, but he has a good sense of pacing and action that keeps the reader as interested in the panels as the text of the story. He also is not afraid to put time into detail: where many artists will leave vast expanses of blank space or broad, flat surfaces on background objects, Vigil fills in a lot of the detail. For a good example, check out the trashed parlor in the opening sequence. Nearly every chip of wall plaster and ceiling tile, as well as the shattered tables and objects, are rendered for us. It looks like a real room, not just the 2-3 obligatory objects some artists would leave us.
All in all this is a good, fast read, and there's even a short story serialized in the back of each issue. Furthermore, issues three and four feature several pages of Vigil's uninked pencils, and it's interesting to note how well the panels tell the story themselves.
I give this series four rabid fanboys.
Note:

Regardless of whether the review moved you or not, support this guy's work! Quinn sent me this entire four-issue series out of the blue for no other reason than I'm a comic book fan. He spotted my name on the recommendations lists for the Horror Writers Association's Bram Stoker Award for Illustrated Narrative and appreciated the fact that I took the time to recommend the works that I read for the award. In other words, this guy supports the comics medium and is doing what he can to help promote it! There are few creators that committed to the genre, unfortunately, so we need to support those who are.





This review copyright 2001 E.C.McMullen Jr.