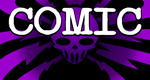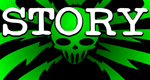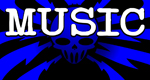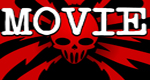 You Support This Site
When You Buy My Books
E.C. McMullen Jr.
PERPETUAL
BULLET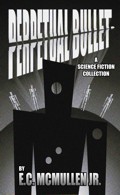 "'Some People' ... may be the standout story in the book."
-

John Grant

, Infinityplus

E.C. McMullen Jr.
WILLOW BLUE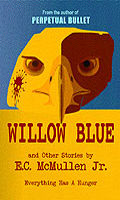 "'Willow Blue' will burrow under your skin and stay there long after you've put the book down."
- Jeffrey Reddick, Creator of
FINAL DESTINATION

IN OTHER BOOKS
E.C. McMullen Jr.'s
short story
CEDO LOOKED LIKE PEOPLE
in the anthology
FEAR THE REAPER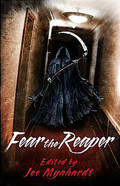 "This Ray Bradbury-esque is one of the most memorable and one of the more original stories I've read in a long time."
- Steve Isaak,
Goodreads

HORROR 201:
The Silver Scream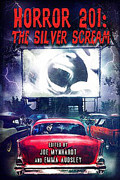 Filmmaker's Guidebook
featuring
RAY BRADBURY,
JOHN CARPENTER,
WES CRAVEN,
TOM HOLLAND,
E.C. McMULLEN Jr.,
GEORGE A. ROMERO,
and many more.



Extensively quoted in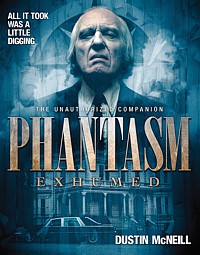 PHANTASM
EXHUMED
The Unauthorized Companion

Robert S. Rhine's
SATAN'S 3-RING
CIRCUS OF HELL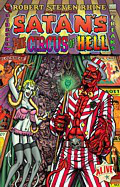 Forward by
GAHAN WILSON &
FEO AMANTE.
Featuring comics by
ALEX PARDEE,
WILLIAM STOUT,
STEVE BISSETTE,
FRANK DIETZ,
JIM SMITH,
FRANK FORTE,
ERIC PIGORS,
MIKE SOSNOWSKI,
OMAHA PEREZ,
DAVID HARTMAN,
STEVEN MANNION,
and more!

And In
CINEMA


E.C. McMullen Jr.


Head Production Designer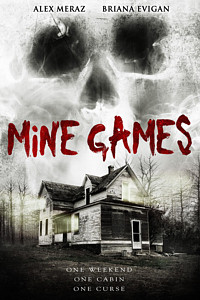 MINE GAMES


(Starring:
JOSEPH CROSS, BRIANA EVIGAN,
ALEX MERAZ)

Dept. head
Special Effects Make-Up
(SFX MUA)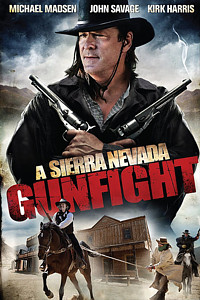 A SIERRA NEVADA
GUNFIGHT
(MICHAEL MADSEN & JOHN SAVAGE).

Production Designer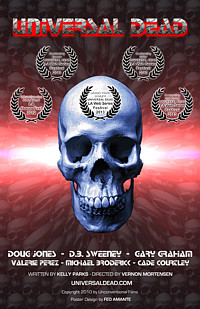 UNIVERSAL DEAD
(DOUG JONES,
D.B. SWEENEY,
GARY GRAHAM)

Art Director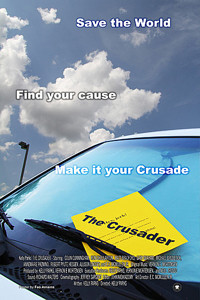 THE CRUSADER
(COLIN CUNNINGHAM,
GARY GRAHAM)
Review by
Mark Worthen


WILL YOU?


TIP JAR



FIGHT CENSORSHIP
SUPPORT CBLDF

GIRL GENIUS

- 2009
Writers: Phil & Kaja Foglio
Artist: Cheyenne Wright
Publisher: Studio Foglio
HC Graphic Novel - 138 pages
Steampunk
What if the age of brilliant clockwork machines hadn't ended with brilliant devices like Archimedes's odometer and the Chinese astronomical observatory? What if Charles Babbage's analytical engine had been connected to a steam engine and become the world's first real digital machine?* Wouldn't the so-called dark ages have an entirely different face? Might not inventions like the computer, the railroad, the automobile, even the television have entirely different appearances? And mightn't they have appeared substantially earlier? And what else might this "mad science" have brought us?
An entire movement in genre literature based itself around these exact principles. Most of these "steampunk" tales take place during the Victorian or Edwardian periods, an era of steam, clockwork, gas and formality.
It's not a new idea. In the nineties, William Gibson's and Bruce Sterling's THE DIFFERENCE ENGINE appeared and opened the door to steampunk's becoming a household word, but their book did not mark its beginning, not by any means. That honor belongs to K. W. Jeter, who coined the term, and his novel MORLOCK NIGHTS. Or perhaps it might go as far back as H.G. Wells or Jules Verne.
The Hugo award this year in the area of Best Graphic Story went to a steampunk tale. Volume Eight of Girl Genius ("Agatha Heterodyne and the Chapel of Bones"), by Kaja & Phil Foglio, with art by Phil Foglio and published through Airship Entertainment (GirlGeniusOnline).
Agatha Clay lives in a Europe where mad scientists, both good and evil, have ruled for centuries. One of the ruling "madboy" families was that of the Heterodynes. A long line of these were evil geniuses, but the most recent generation took the form of good – or at least non-evil - adventurers, composed of two brothers who disappeared roughly 18 years before the story begins, leaving other smart, powerful families to move in and grab up shards of Europe.
"We all know they're out there somewhere, fighting the good fight, but right here, right now, the Heterodyne Boys are gone. Their lands are overrun, their machines destroyed, their servants scattered, and nothing remains but their name."
TRIVIA
*
Charles Babbage's Analytical Machine was an analog computer. The first digital computer was conceived and built by Atanasoff-Berry, during 1937-42
---
Yes! It's a real word!
Such madboy inventors have what is known as the spark, the ability to bend machines to their will, by designing devices that have their own purposes. One such spark who is unaware of her abiity gets mugged by a pair of street thieves and loses a brooch she has worn all her life. Once this is gone, she realizes it was a device to cloud her mind, muting her ability. Later she discovers it had been intended to hide her from those who would use her.
When she becomes free of it, Agatha's life begins to change. After she gets kicked out of her university, captured by the ruthless Baron Wulfenbach, and befriended by a talking cat, she learns her entire life has been a carefully crafted lie, built for her own protection.
Then the story becomes complicated. She finds first one love interest, then another. She finds friends of her own to protect, and they in turn hide her from the murderous Wulfenbach family. As her adventures progress, she confronts zombies, mind control, a cult dedicated to use her for their own ends, and her former castle home run by a malevolent, insane artificial intelligence.
The cast is composed of dozens of interesting and morally complex characters, each with their own use for Agatha, the eponymous girl genius. Every situation is more nerve-wracking than the next, and just when the reader belives she's gotten out of a situation, she goes from the frying pan into the smelter and must think or build her way out yet again, often having to escape characters previously thought neutralized.
Artistically speaking, the story begins in black and white – but the art is so engaging that the reader gets caught in the story and barely notices when color begins with the second "volume" of stories. To this semi-trained eye, it looks like Foglio's art owes a little bit to both Japanese manga and the Archie comics I adored as a kid and a teen. And as odd as that mixture sounds, it works. The combination of lighthearted yet engaging storytelling matched with the lighthearted yet engaging art makes all of Girl Genius a tale to get lost in.
Myself, I got lost in it for a solid ten days. It took me that long to read – at work, on my lunch hour, at home, wherever I had a computer and could get to the site. It starts in November of 2002, published on Monday, Wednesday and Friday. Of course, there are breaks between volumes (so named because they have been collected into books), but seven years' worth of the strip took a long time to read, and I was certainly glad I wasn't reading it having to wait a day or two before the next installment.
The steampunk world is very rich, not only in characters, history and geography, but in types of science it engages in. While, in broad strokes, I would definitely categorize it as science fiction, placing it, if one must, in the alternate reality/steampunk subgenre. The writers of Girl Genius, however, refer to their genre as a gas lamp fantasy. In their own words, "Influences include Jules Verne and H. Rider Haggard. Expect big, clanking Victorian-style tech, old-fashioned clothes, Frankenstein monsters and airships. Lots and lots of airships. Is it magic? Is it science? A little of both, I suppose – it's Mad Science."(GirlGeniusOnline.com/info/faq.php)
So what if Babbage connected a steam engine to his proto-computer? What if someone made giant robots out of 18-century technology? Girl Genius based its story on a slightly different question: What if Mad Science ruled the world?
If it did, the world would be great fun with engaging characters and a clever, convoluted story that's more fun than a barrel of clockwork monkeys.
Five Fanboys. Read it online or go get a volume at your bookstore. But start at the beginning! And do it now.






This review copyright 2009 E.C.McMullen Jr.