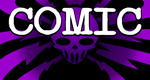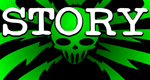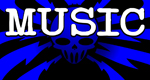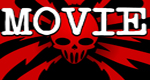 Support This Site

When You Buy My Books
E.C. McMullen Jr.
PERPETUAL
BULLET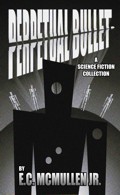 "'Some People' ... may be the standout story in the book."
-

John Grant

, Infinityplus

E.C. McMullen Jr.
WILLOW BLUE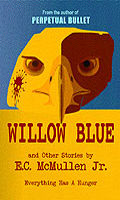 "'Willow Blue' will burrow under your skin and stay there long after you've put the book down."
- Jeffrey Reddick, Creator of
FINAL DESTINATION

IN OTHER BOOKS
E.C. McMullen Jr.'s
short story
CEDO LOOKED LIKE PEOPLE
in the anthology
FEAR THE REAPER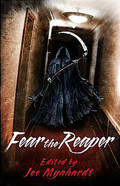 "This Ray Bradbury-esque is one of the most memorable and one of the more original stories I've read in a long time."
- Amazon Review

HORROR 201:
The Silver Scream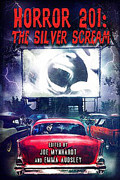 Filmmaker's Guidebook
featuring
RAY BRADBURY,
JOHN CARPENTER,
WES CRAVEN,
TOM HOLLAND,
E.C. McMULLEN Jr.,
GEORGE A. ROMERO,
and many more.

Robert S. Rhine's
SATAN'S 3-RING
CIRCUS OF HELL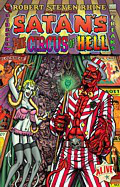 Forward by
GAHAN WILSON &
FEO AMANTE.
Featuring comics by
ALEX PARDEE,
WILLIAM STOUT,
STEVE BISSETTE,
FRANK DIETZ,
JIM SMITH,
FRANK FORTE,
ERIC PIGORS,
MIKE SOSNOWSKI,
OMAHA PEREZ,
DAVID HARTMAN,
STEVEN MANNION,
and more!
Review by
Christos N. Gage

CLIVE BARKER'S HELLRAISER: COLLECTED BEST

- 2002
by Various, based on the works of Clive Barker
Checker Book Publishing Group
$21.95
Ever reminisce about a long out-of-print comic book series and say, "Damn, someone should collect that in a trade paperback,"" but you know it'll never happen, because the company that published it no longer exists? Well, don't despair - Checker Book Publishing Group just might make your dreams come true. They've set out to re-release comic book stories by top talent that were originally published by now-defunct companies, like Alan Moore's SUPREME, and Clive Barker's Epic Comics work. CLIVE BARKER'S HELLRAISER: COLLECTED BEST presents tales that haven't seen the light of day in a dozen years, rendered by A-list names like Alex Ross, Mike Mignola, and Neil Gaiman.
Even the most rabid fans of these people might not have seen these stories, because issues of the original HELLRAISER comics are hard to find. They were released in the expensive Prestige Formant, with a hefty price tag, back when Alex Ross was "who?" and Neil Gaiman was just getting his feet wet on a cult favorite comic called THE SANDMAN. Not surprising a lot of folks passed them up. Well, thanks to Checker Books, now you can see what you missed, and they've been kind enough to pick out the best of it so you don't have to wade through the crap!
So, how are the stories? Well, to be honest, given the talent attached, I was hoping for better. But I think that's more the fault of the inherent limitations associated with doing a Hellraiser story. They nearly all have the same basic formula: a hapless human encounters a mysterious puzzle, becomes obsessed with it, and ends up unleashing the wrath of the demonic Cenobites on him or her self. No matter how nicely drawn or skillfully written, it feels like you're reading the same yarn over and over again.
The best tales focus on the people involved, like Frank Lovece and Bill Koeb's "For My Son," about an illegal immigrant who works in a sweat shop and struggles to make a life for his young boy despite nightmarish conditions. Or they transcend the formula through the skill of the creators, like Neil Gaiman and Dave McKean's "Wordsworth," a horrific gem about a crossword puzzle fanatic who will literally do anything to get the answer to a clue. Some writers prove quite inventive; D.G. Chichester and Mike Mignola's "Dead Things Rot" is a gruesome little piece in which the puzzle is a body being put together by a serial killer from fragments of his victims – an arm here, a spleen there – to create the perfect vessel for a soul from hell to inhabit. Mignola's work is top notch, foreshadowing a lot of what he'll later do on HELLBOY, and perhaps providing the missing link in his transformation from so-so superhero artist (ALPHA FLIGHT) to a master of horror.
Perhaps my favorite story of the collection is the first – a Western tale in which a mysterious stranger plays poker with a saloon's card sharp for the prize of a puzzle box. It's a short but sweet piece written by Sholly Fisch, with art by Western master Dan Spiegle, and amply demonstrates how powerful horror can be when the truly horrifying stuff is hinted at just enough to let the reader's imagination fill in the blanks.
The couple of stories that diverge from the regular formula involve a group of characters called the Harrowers, created and plotted by Barker himself – a team of humans assembled to combat the Cenobites with mystical gifts bestowed by the goddess Morte Mamme. The first chapter of the first story, "The Harrowing, Part I," is painted by present-day superstar Alex Ross. The story itself feels rushed, like a novel forced into the smaller confines of a comic book (which it may well have been); I had a hard time keeping track of who the characters were. But Ross' art is a fine example of his early work. The painting skill he's legendary for is evident, although it was interesting to see how much he's progressed in his ability to tell a story – there are times in "The Harrowing" where it's hard to figure out what's going on from panel to panel, a problem he certainly worked out by the time he did MARVELS, the series that put him on the map.
At its heart, CLIVE BARKER'S HELLRAISER: COLLECTED BEST is a fascinating look at the early work of some of the current comic book industry's finest talents. It's not as good as the stuff that made them famous, but it's still pretty entertaining, and worth picking up. I'll give the TPB three Rabid Fanboys, with an honorary extra fanboy to Checker Books for making important out-of-print material available to the public again.




This review copyright 2001 E.C.McMullen Jr.