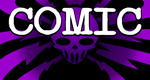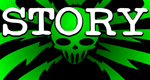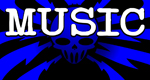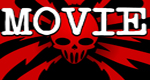 Support This Site

When You Buy My Books
E.C. McMullen Jr.
PERPETUAL
BULLET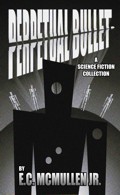 "'Some People' ... may be the standout story in the book."
-

John Grant

, Infinityplus

E.C. McMullen Jr.
WILLOW BLUE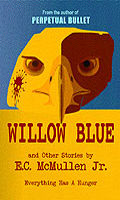 "'Willow Blue' will burrow under your skin and stay there long after you've put the book down."
- Jeffrey Reddick, Creator of
FINAL DESTINATION

IN OTHER BOOKS
E.C. McMullen Jr.'s
short story
CEDO LOOKED LIKE PEOPLE
in the anthology
FEAR THE REAPER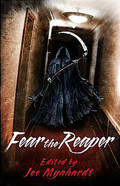 "This Ray Bradbury-esque is one of the most memorable and one of the more original stories I've read in a long time."
- Amazon Review

HORROR 201:
The Silver Scream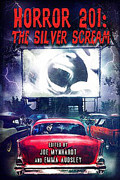 Filmmaker's Guidebook
featuring
RAY BRADBURY,
JOHN CARPENTER,
WES CRAVEN,
TOM HOLLAND,
E.C. McMULLEN Jr.,
GEORGE A. ROMERO,
and many more.
Review by
Christos N. Gage

GRAPHIC CLASSICS: H. P. LOVECRAFT Vol. 4

- 2002
Eureka Productions
Various Contributors
144-page TPB
$9.95
A short while ago, I reviewed the first two volumes in Tom Pomplun's GRAPHIC CLASSICS trade paperback series. Each installment presents comic book adaptations of the works of a celebrated author in the horror, mystery, or sci-fi genres. Volume One featured Edgar Allan Poe, Volume Two showcased Arthur Conan Doyle, and Volume Three spotlighted H. G. Wells. But all along, the one I've been anticipating most has been VOLUME FOUR: H. P. LOVECRAFT. Well, it's here, and it's the best one so far.
The painted cover, by Todd Schorr, actually made me chuckle; it's a Norman Rockwell-esque painting of a scene in the idyllic, all-American town of Innsmouth; well, all-American except that the little boy licking his lips over a fried seafood treat has the skin of a salamander, and instead of ketchup, he's slathering Cthulhu Cocktail Sauce on the unidentifiable meal.
The book opens with a brand new introduction by none other than Gahan Wilson, who provides some Lovecraft-inspired illustrations as well, and continues with an irreverent bio of HPL himself. Then the adaptations begin with a bang; a four- part rendition of HERBERT WEST: RE-ANIMATOR. If you think you know the story because you saw the '80's movie of the same name (fun as it was), you're wrong (dead wrong -feo). Taking place in the early part of the 20th century, RE-ANIMATOR follows Herbert West as he pursues his twisted experiments through college and World War One, until his sins inevitably catch up with him.
Each chapter is illustrated by a top-flight artist, starting with the legendary Richard Corben. There isn't an artist alive more suited to draw HPL stories than Corben. If only he could have provided more than five pages: buy lots of copies of this book so Tom Pomplun can afford to hire him to do longer stories in future volumes! That's not to slight the excellent artists who draw the next three chapters, including Rick Geary, J. B. Bonivert, and Mark A. Nelson, who do a top-notch job.
Another artist whose style is ideally suited to HPL is the late Tom Sutton, to whom this book is dedicated. His tragic death earlier this year makes a new story from him impossible, but Pomplun has included in this book Sutton's THE DREAM QUEST OF UNKNOWN KADATH, originally published in 1978 as a rare, limited-edition portfolio. It consists of six full-page drawings illustrating key parts of the epic tale, and the fact that its previous appearance was in an extremely limited form means that, for most readers, this will be their first time seeing the art.
Other highlights of this volume include Matt Howarth's adaptation of THE SHADOW OUT OF TIME, and THE FUNGI FROM YUGGOTH, HPL's epic poem. Pomplun wisely did not attempt to adapt the latter work directly (poems rarely work in any form but, well, poetry), but instead supplemented it with nineteen full-page drawings by the likes of Maxon Crumb, S. Clay Wilson, and Trina Robbins. The only piece in this book I didn't like was an odd little strip which merged Cthulhu with rap music. Fortunately, it was only two pages long.
With a cover price of $9.95 for 144 pages, GRAPHIC CLASSICS: H. P. LOVECRAFT, like the earlier books in the series, is a real bargain: the page count of six Vertigo comics for the price of three. While I admit it may be due to my personal enthusiasm for Lovecraft's work, I feel this volume is the best one so far, meriting Four Rabid Fanboys. And hey, there's more than enough HPL material remaining to fill yet another volume or two!





This review copyright 2002 E.C.McMullen Jr.