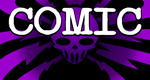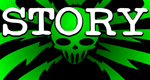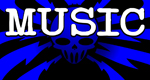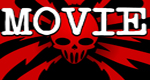 Support This Site When You Buy My Books
E.C. McMullen Jr.
PERPETUAL
BULLET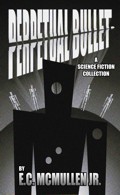 "'Some People' ... may be the standout story in the book."
-

John Grant

, Infinityplus

E.C. McMullen Jr.
WILLOW BLUE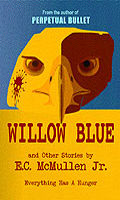 "'Willow Blue' will burrow under your skin and stay there long after you've put the book down."
- Jeffrey Reddick, Creator of
FINAL DESTINATION

IN OTHER BOOKS
E.C. McMullen Jr.'s
short story
CEDO LOOKED LIKE PEOPLE
in the anthology
FEAR THE REAPER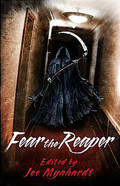 "This Ray Bradbury-esque is one of the most memorable and one of the more original stories I've read in a long time."
- Amazon Review

HORROR 201:
The Silver Scream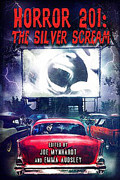 Filmmaker's Guidebook
featuring
RAY BRADBURY,
JOHN CARPENTER,
WES CRAVEN,
TOM HOLLAND,
E.C. McMULLEN Jr.,
GEORGE A. ROMERO,
and many more.

Robert S. Rhine's
SATAN'S 3-RING
CIRCUS OF HELL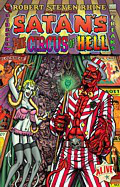 Forward by
GAHAN WILSON &
FEO AMANTE.
Featuring comics by
ALEX PARDEE,
WILLIAM STOUT,
STEVE BISSETTE,
FRANK DIETZ,
JIM SMITH,
FRANK FORTE,
ERIC PIGORS,
MIKE SOSNOWSKI,
OMAHA PEREZ,
DAVID HARTMAN,
STEVEN MANNION,
and more!

Also
IN CINEMA
E.C. McMullen Jr.
PRODUCTION DESIGNER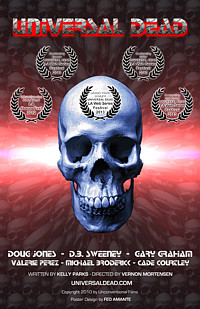 UNIVERSAL DEAD
(DOUG JONES,
D.B. SWEENEY,
GARY GRAHAM)
Review by
Christos N. Gage

THANK YOU!




TIP JAR



HULK
MOVIE REVIEW

THE INCREDIBLE HULK: RETURN OF THE MONSTER

#34 & 35
Released: Jan. 2002 - Feb. 2002
Writer: Bruce Jones
Art: John Romita Jr. and Tom Palmer
Marvel Comics
$2.25 each
Well, I promised I'd review this one as soon as it hit the stands, but after just one issue, both I and Big Daddy Eddie (aka Feo Amante) agreed it was too early to pass judgment on Bruce Jones' run on this book. Now that a second issue has come out, I feel like I have enough of a handle on what he's doing to at least give you an idea of what it's all about.
For those of you who missed my earlier announcement, THE INCREDIBLE HULK: RETURN OF THE MONSTER #34 began acclaimed horror writer Bruce Jones' (CREEPY, TWISTED TALES, FLINCH) tenure as writer on the book. Not surprisingly for those who have followed Jones' career, his main emphasis this far is on character: specifically, that of Bruce Banner, a figure that has been neglected in recent years.
Jones has gone back to the original conception of Banner/The Hulk as a modern day Jekyll/Hyde. Banner is a man on the run, both from the authorities and himself; a haunted figure who moves from place to place, following news reports of his alter ego's destructive rampages and trying desperately to keep the beast inside him at bay through techniques like meditation and self-hypnosis. Via his laptop, Bruce communicates with an enigmatic idividual he calls Mr. Blue, who tells him when he is safe and when the authorities are closing in.
The Hulk is almost a cameo figure in his own book: "a lurking monster that comes out without warning, rampages, and disappears." In #34, he doesn't appear at all, except as a grainy image on a TV screen.
The characterization of Banner is good: what I like best is that, although Banner is tortured by his destructive alter ego, he seems to have finally accepted his lot; rather than trying to rid himself of The Hulk, he's exploring the best ways to keep the beast in check. Jones seems interested in exploring Bruce Banner's character through the people he interacts with: in #34, it's an inner city kid caught up with a gang, and in #35 it's an autistic girl. Apparently gone are the multiple Hulks of previous issues. They made for some interesting stories, but also convoluted ones, and I'm glad for the return to just the savage Hulk of the original Lee/Kirby concept.
To calm the fears of those who think that the plot (Banner on the run from the cops, encountering ordinary people along the way) smacks of the repetitive and often cheesy Hulk TV show, don't worry: Jones has a larger story in mind here, and he's going somewhere with it. Whether where he's going is any good remains to be seen, but based on his previous work, I have faith in the man, and what he's done so far is entertaining, with a nice air of mystery and paranoia.
The art, by John Romita Jr. (AMAZING SPIDER-MAN) and Tom Palmer, is excellent. I admit I'm a huge JRJR fan. Some people think he's more of a superhero artist, but I think his style works perfectly in purely character-oriented tales. He shows a strength for facial expressions, and his depiction of a shirtless Bruce Banner as almost cadaverously thin contrasts nicely with the hugely-muscled Hulk. Inker Tom Palmer (AVENGERS, X-MEN: THE HIDDEN YEARS) has complemented the work of most of the pencillers he's inked, and this case is no exception.
An aside here:
issue #35 is part of Marvel's "Nuff Said" gimmick, in which each book this month is a wordless story, with no dialogue or captions. I happen to think that this, like most gimmicks is, as we say in Worcester, Mass., "wicked retahded."
Having read several of these books so far, I haven't seen a single one that wouldn't have benefited from some words (of course, I am a writer, so I may be a little prejudiced). But one interesting bonus is that the script to each "silent" issue is published in the back of the book, so we get to see Jones' script for Hulk #35, which is cool for fans of behind-the-scenes stuff.
Interesting tidbits from the script are as follows:
1. It reads in many ways like a movie script, more so than most comic writers' work.
2. He refers to a little boy that Hulk was supposed to have killed in a rampage as "the kid who was reportedly killed by the Hulk," suggesting a conspiracy to frame Banner might be at work here. And
3. We also get to see the notes to the artist from editor Axel Alonso. Aha! Just like in the movie business, the suits can't resist messing with the writer's script! But wait a second! Alonso's note (suggesting to Romita, when he draws the Hulk, to keep his face shadowed or obscure) is actually a good one: when, I read the issue I thought it was a cool touch that made the Hulk seem mysterious and inaccessible.
Damn! I hate it when editors give good notes, it makes it hard to hate them.
All kidding aside, Alonso has done a lot to revitalize Marvel recently, and seems to be one of the better editors in the business.
Anyway, what's been seen so far in THE INCREDIBLE HULK: RETURN OF THE MONSTER #34 and 35 merits three Rabid Fanboys, with excellent potential for better things to come.




This review copyright 2001 E.C.McMullen Jr.