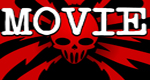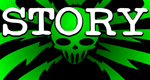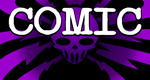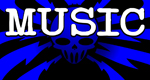 You Support This Site
When You Buy My Books
E.C. McMullen Jr.
PERPETUAL
BULLET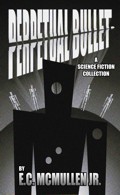 "'Some People' ... may be the standout story in the book."
-

John Grant

, Infinityplus

E.C. McMullen Jr.
WILLOW BLUE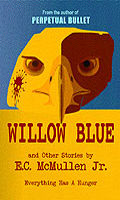 "'Willow Blue' will burrow under your skin and stay there long after you've put the book down."
- Jeffrey Reddick, Creator of
FINAL DESTINATION

IN OTHER BOOKS
E.C. McMullen Jr.'s
short story
CEDO LOOKED LIKE PEOPLE
in the anthology
FEAR THE REAPER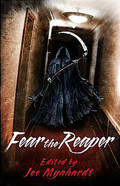 "This Ray Bradbury-esque is one of the most memorable and one of the more original stories I've read in a long time."
- Steve Isaak,
Goodreads

HORROR 201:
The Silver Scream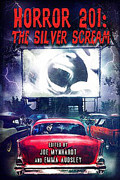 Filmmaker's Guidebook
featuring
RAY BRADBURY,
JOHN CARPENTER,
WES CRAVEN,
TOM HOLLAND,
E.C. McMULLEN Jr.,
GEORGE A. ROMERO,
and many more.



Extensively quoted in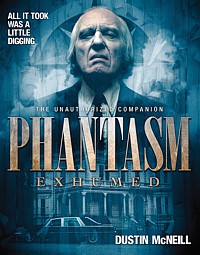 PHANTASM
EXHUMED
The Unauthorized Companion

Robert S. Rhine's
SATAN'S 3-RING
CIRCUS OF HELL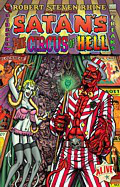 Forward by
GAHAN WILSON &
FEO AMANTE.
Featuring comics by
ALEX PARDEE,
WILLIAM STOUT,
STEVE BISSETTE,
FRANK DIETZ,
JIM SMITH,
FRANK FORTE,
ERIC PIGORS,
MIKE SOSNOWSKI,
OMAHA PEREZ,
DAVID HARTMAN,
STEVEN MANNION,
and more!

And In
CINEMA


E.C. McMullen Jr.


Head Production Designer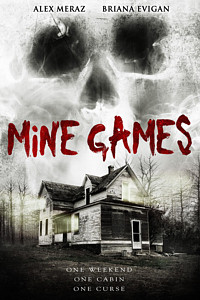 MINE GAMES


(Starring:
JOSEPH CROSS, BRIANA EVIGAN,
ALEX MERAZ)

Dept. head
Special Effects Make-Up
(SFX MUA)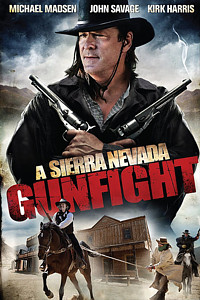 A SIERRA NEVADA
GUNFIGHT
(MICHAEL MADSEN & JOHN SAVAGE).

Production Designer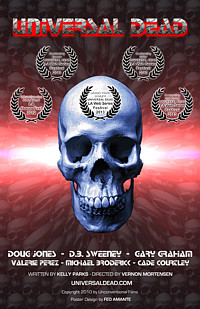 UNIVERSAL DEAD
(DOUG JONES,
D.B. SWEENEY,
GARY GRAHAM)

Art Director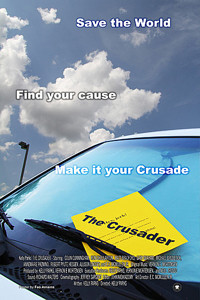 THE CRUSADER
(COLIN CUNNINGHAM,
GARY GRAHAM)
Review by
Ken King

ARACHNOPHOBIA

- 1990
USA Release: July 18, 1990
Tangled Web Productions, Warm Weather International group de Venezuela, Amblin Entertainment, Hollywood Pictures
Rating: USA: PG-13
"Honey! We're in the living room. We need you to kill a spider."
-Dr. Ross Jennings
Our first recipient of the BILL PAXTON CAN DO NO WRONG AWARD goes to Julian Sands (AFTER DARKNESS, THE DOCTOR AND THE DEVILS, GOTHIC, SIESTA, WARLOCK, NAKED LUNCH, TALE OF A VAMPIRE, BOXING HELENA, WITCH HUNT, THE TOMORROW MAN, LONG TIME SINCE, THE PHANTOM OF THE OPERA [1998], WARLOCK: THE ARMAGEDDON, MERCY, ROMASANTA, THE HAUNTED AIRMAN, CAT CITY, ROSE RED [TV], SUSPENSION OF DISBELIEF, BORELY RECTORY, WHAT/IF? [TV], DEATH RIDER IN THE HOUSE OF VAMPIRES). I have been a fan of this man since he played the titular character in the movie WARLOCK.
Anytime I see his name appear in the credits of a movie, or television show, you can be sure I'm tuning in. Sands has yet to disappoint me in any role he has taken on. I have serious doubts he ever will.
Now that we have dispensed with the pleasantries, lets get down to some harsh truth.
I am petrified when it comes to the subject of spiders. I hate them with every fiber of my being. Maybe its because I walked into my share of Banana Spider's webs when I was a youngster. I would thrash about, screaming like a little girl, trying to make sure the damn creature wasn't on me anywhere. Whatever and wherever I developed this phobia, is lost to the sands of time. I don't care where it came from, but I still have a strong aversion to arachnids. I developed a theory about these fuckers way back and it is this: We all talk about ever so often if actual alien civilizations will visit Earth. Will they come via grand spacecraft and take some of us away? Will they send a single messenger through a beam of light to talk to world leaders and to say they come in peace? Have they come already and submitted the citizenry of Earth to all sorts of invasive examinations?
I'm here to tell you folks, the aliens are living among us and they aren't friendly in the least. If you have ever come across one of them accidentally, face to face, you can tell it's studying you, calculating. Sometimes, one of its front legs will tap as you watch it as if it is somehow using morse code to say to all its other spider brothers and sisters "Holy shit! One of them is on to us! Mayday! Mayday!"
I'm telling ya, anything with eight legs and as many eyes, or more, cannot be trusted.
Dr. Ross Jennings (Jeff Daniels: THE HOUSE ON CARROLL STREET, TIMESCAPE, RAIN WITHOUT THUNDER, ALLEGIANT) learns the villainy of the spider kingdom almost too late to do anything about it. He moves from San Francisco to the small community of Canaima, California, to take over for the town's general practitioner who is retiring and needs a reputable replacement.
He brings his wife, Molly (Harley Jane Kozak: THE HOUSE ON SORORITY ROW, THE ANDROID AFFAIR, DARK PLANET, THE RED QUEEN, I SPIT ON YOUR GRAVE: VENGEANCE IS MINE, THE AMARANTH) and daughter Shelley (Marlene Katz) to life in a country house to relative peace and quiet. The latter being of importance here, as the cricket chirrups, one would expect in such a setting would come with the surroundings soon cease to exist upon the Jennings family arrival.
The good doctor doesn't have time to dwell on this as a real-life problem has thrown a wrench into his well-planned notion to take over as the GP. The old coot, Dr. Sam Metcalf (Henry Jones: THE BAD SEED, VERTIGO, VOYAGE TO THE BOTTOM OF THE SEA [TV], PROJECT X, DEATHTRAP, DICK TRACY) a doctor in name only, definitely a quack, has decided not to retire after all, thus wasting Jennings' time, efforts and money. So, it's back to the old drawing board.
TRIVIA
Imagine being an actor and finding out that Steven Spielberg (Producer) and Frank Marshall (Producer Director) are both specifically asking for you to be in their movie. Steven and Frank knew that only one person should be Pesticide expert, Delbert McClintock so they got...
Actor John Goodman (C.H.U.D., BRINGING OUT THE DEAD, MONSTERS, INC., KONG: SKULL ISLAND). With over 160 credits to his name, he's one of Hollywood's most favored character actors.
An A-List Character actor!
Eventually, people otherwise in good health, start croaking in more numbers than they should, and Doc Jennings suspects it is spider bite. He is fought all the way by Metcalf and the idiot town constable, Sheriff Parsons (Stuart Pankin: HANGAR 18, EARTHBOUND, FATAL ATTRACTION, SECOND SIGHT, NEARLY DEPARTED [TV], THE VAGRANT, CONGO, THE BINDING, DEEP IN THE FOREST) until a Dr. James Atherton (Sands) who specializes in the study of insects and spiders, is called in to confirm what Jennings has suspected: That the town is indeed, targeted by a special breed of spider.
The evil things are out to take over the planet and starting with a sleepy little town as to avoid any suspicion. Months before, Atherton had been on an expedition in South America (no amount of money could get me into the rain forests there. Too hot and humid and full of dangers that are unknown to the world at large.) to seek out new species of his special interests' field and bring back specimens to be studied. Unfortunately, he lost a man down there and when they were ready to pack up the plantation and head back to the states, they had a secret hitchhiker along for the ride. This gargantuan bastard spider, that could kill any unsuspecting victim in seconds with its venom, rode in the coffin of the dude it killed and guess where the dead gent's desiccated corpse was heading?
I shudder to think of the possibilities should it breed with any spiders in United States… Oh! Wait!

FINAL THOUGHTS
This movie scared the ever lovin' shit out of me.
I watched it again before I did this review so I could get a fresh respective on the movie and see if it had lost any of its initial impact. If anything, it has gotten more potent over the years. I won't lie to you here, my PTSD kicked in a few times when the spiders were all over the Jennings' residence.
This is a true Horror movie in every sense of the word. If a flick can get that kind of reaction from somebody that doesn't scare that easy where it comes to everything else (Okay, okay, I also have a problem with deep water and very tight spaces, but that is all for another day) it WELL DESERVES the high ranking I'm giving it.
Fuckin' spiders.
Five Shriek Girls.






This review copyright 2021 E.C.McMullen Jr.