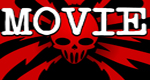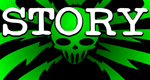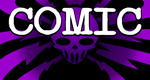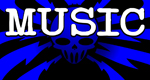 You Support This Site
When You Buy My Books
E.C. McMullen Jr.
PERPETUAL
BULLET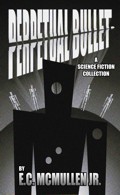 "'Some People' ... may be the standout story in the book."
-

John Grant

, Infinityplus

E.C. McMullen Jr.
WILLOW BLUE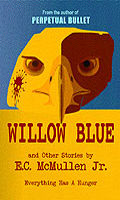 "'Willow Blue' will burrow under your skin and stay there long after you've put the book down."
- Jeffrey Reddick, Creator of
FINAL DESTINATION

IN OTHER BOOKS
E.C. McMullen Jr.'s
short story
CEDO LOOKED LIKE PEOPLE
in the anthology
FEAR THE REAPER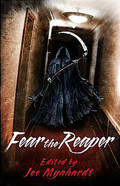 "This Ray Bradbury-esque is one of the most memorable and one of the more original stories I've read in a long time."
- Steve Isaak,
Goodreads

HORROR 201:
The Silver Scream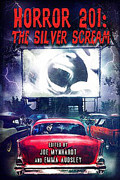 Filmmaker's Guidebook
featuring
RAY BRADBURY,
JOHN CARPENTER,
WES CRAVEN,
TOM HOLLAND,
E.C. McMULLEN Jr.,
GEORGE A. ROMERO,
and many more.



Extensively quoted in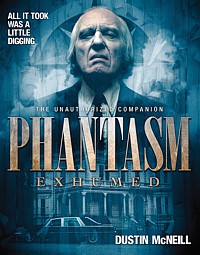 PHANTASM
EXHUMED
The Unauthorized Companion

Robert S. Rhine's
SATAN'S 3-RING
CIRCUS OF HELL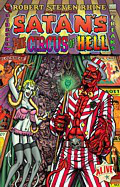 Forward by
GAHAN WILSON &
FEO AMANTE.
Featuring comics by
ALEX PARDEE,
WILLIAM STOUT,
STEVE BISSETTE,
FRANK DIETZ,
JIM SMITH,
FRANK FORTE,
ERIC PIGORS,
MIKE SOSNOWSKI,
OMAHA PEREZ,
DAVID HARTMAN,
STEVEN MANNION,
and more!

And
IN CINEMA


E.C. McMullen Jr.


Head Production Designer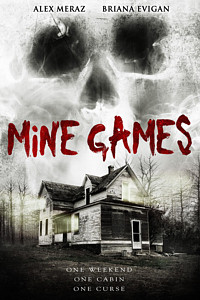 MINE GAMES


(Starring:
JOSEPH CROSS, BRIANA EVIGAN,
ALEX MERAZ)

Production Designer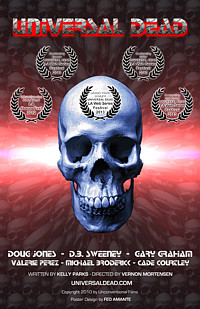 UNIVERSAL DEAD
(DOUG JONES,
D.B. SWEENEY,
GARY GRAHAM)

ART DIRECTOR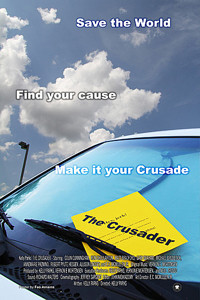 THE CRUSADER
(COLIN CUNNINGHAM,
GARY GRAHAM)
Review by
Ken King

THE BAY

- 2012
USA Release: Nov. 2, 2012
Automatik Entertainment, Haunted Movies, Hydraulx, Roadside Attractions
Rating: USA: R
"There's forty-five million pounds of chicken shit dumped into the bay each year…"
-Activist
This Horror film shot in the "Found Footage" style of that particular subgenre, and directed by Barry Levinson (YOUNG SHERLOCK HOLMES, DISCLOSURE, SLEEPERS, SPHERE) and starring Kether Donahue (ALTERED STATES OF PLAIN) as Donna, who is a reporter for a college TV station covering an annual 4th of July event for the town of Claridge, Maryland, on the Chesapeake Bay.

All seems to be as it should. The day is a clear sunny one. There are all sorts of events that are water related. People are boating, swimming, sailing, jet skiing, fishing and being a part of events involving eating seafood. It's family fun all the way around.
Then, as it always does during such events, disaster strikes. A woman wanders into the crowd, screaming for help. She looks much like the characters from Eli Roth's CABIN FEVER did when the flesh-eating virus took hold among their group. It doesn't take long until other similar incidents are breaking out at the celebration and all around the town. At first, nobody knows what the hell is going on as the population of Claridge, are breaking out in rashes, boils, bleeding copiously all over the place. Soon, the entire town looks like a very bloody crime scene.
The local hospital is full of patients with all the above listed symptoms and more are piling in. The one physician, Dr. Abrams (Stephen Kunken: LIGHT AND THE SUFFERER, ALL GOOD THINGS, JASON BOURNE, THE HANDMAID'S TALE [TV]) after an endless deluge of these cases, is deserted by his staff in short order.
They all want to book it out of the town. Too bad for them and other residents with the same idea, they are stopped on a bridge and effectively quarantined from getting out. Abrams is constantly on the horn with the CDC, that is when he is not doing saw bones surgery. The hospital is not a pretty sight and it keeps getting worse.
The music playing in the background during many of the grimmer scenes is very reminiscent of George A. Romero's DAWN OF THE DEAD.
All through the movie, there are constant reminders of where the lifeline, and ironically, the death knell of the town originates from. I would say a good 80 percent, probably more, has to do with water. If you don't see it in some way either full shots of it, then the bay is subtly inserted in the background of various scenes. If the H20 isn't seen, it is being talked about in some form or fashion. If JAWS didn't keep you out of the water, give this film a gander before you go to the ol' swimmin' hole, or crick. You might want to rethink those summer plans and stay at home instead.
But now it's time for a...
---
!!!SCIENCE MOMENT!!!:
By E.C. McMullen Jr.
According to the IMDb,
Director Barry Levinson was approached to do a documentary on the Chesapeake Bay: how its waters are polluted and the lack of fish. He thought the documentary was a great idea, but nobody would care about it. He said he would take all the facts about the Chesapeake Bay and turn it into a theatrical base piece.
Without giving away the stages of horror here, let me comment on the one visible instigator: True enough, one of the adorable little monsters of this flick is real.
As of this writing, however, there is no evidence, let alone "fact" that the varmint has developed a taste for humans or ever could. It works too slow to gain a foothold in its host's mouth and, unlike its favorite seafood diet, we generally have hands and fingers to pull the little bastards out!
Then cook them and eat them!
The idea here is that "Toxins" made these complex multicellular life forms "Super". Unfortunately, human history shows that atomic blasts and pollution never improve a life form, only cripple and destroy it.
But what is poison to one of a species is nothing to another. For example, not everyone is allergic to peanuts.
Farther down the scale at the microscopic level, radiation and poisons may allow for random single cell survivors that are lucky enough to have an immunity to it. These fortunate microbes, once in the minority of their population, may wind up being the only ones left and so become the dominant breed. They aren't Super in comparison to their dead family members, random mutation of their DNA simply made them immune to, say, a specific proprietary antibiotic, and now they're the only ones left that are still reproducing.
---
Like JAWS, this flick has a real sleazeball mayor, Stockman (Frank Deal, THE DOGHOUSE, DECEPTION, THE BOURNE LEGACY, NON-STOP, ALGORITHM: BLISS) that I'm sure was at least a distant relative of Amity's own mayor, Larry Vaughn (Murray Hamilton). He reminded me so much of his fellow politician (in actions and philosophy) that I kept expecting him to start pontificating with his own, "Amity, as you know means 'friendship'" speech at any second.
For being the kind of movie that this is, the gore is laid on thick and heavy. If you have a weak stomach, I recommend staying well away from this flick. There are a few jump scares and genuine horrific scenes. All throughout the movie, different characters are filming their experiences where it comes to this sudden epidemic. The entire production was well shot and well executed. If you want to add a real Horror movie to your collection, make it this one, for sure.
FINAL THOUGHTS
I didn't need to see this movie to know I wouldn't go into that water, no way, no how. JAWS managed that one quite nicely, along with getting sucked into the rip tides at Pensacola Beach when I was a kid and my dad had to swim out and save me. I have never had any interest in diving, sailing, taking a cruise, or deep-sea fishing. You can have it. I'll stay on the old terra firma. More firma, less terra.






This review copyright 2021 E.C.McMullen Jr.