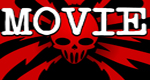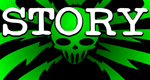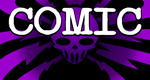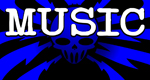 You Support This Site
When You Buy My Books
E.C. McMullen Jr.
PERPETUAL
BULLET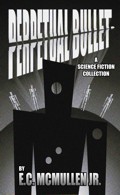 "'Some People' ... may be the standout story in the book."
-

John Grant

, Infinityplus

E.C. McMullen Jr.
WILLOW BLUE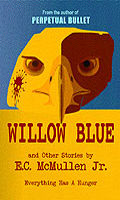 "'Willow Blue' will burrow under your skin and stay there long after you've put the book down."
- Jeffrey Reddick, Creator of
FINAL DESTINATION

IN OTHER BOOKS
E.C. McMullen Jr.'s
short story
CEDO LOOKED LIKE PEOPLE
in the anthology
FEAR THE REAPER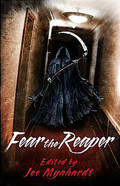 "This Ray Bradbury-esque is one of the most memorable and one of the more original stories I've read in a long time."
- Steve Isaak,
Goodreads

HORROR 201:
The Silver Scream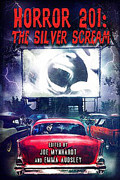 Filmmaker's Guidebook
featuring
RAY BRADBURY,
JOHN CARPENTER,
WES CRAVEN,
TOM HOLLAND,
E.C. McMULLEN Jr.,
GEORGE A. ROMERO,
and many more.



Extensively quoted in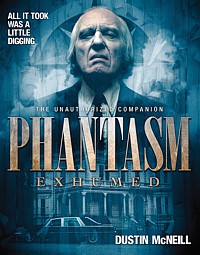 PHANTASM
EXHUMED
The Unauthorized Companion

Robert S. Rhine's
SATAN'S 3-RING
CIRCUS OF HELL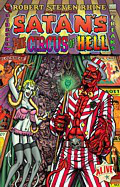 Forward by
GAHAN WILSON &
FEO AMANTE.
Featuring comics by
ALEX PARDEE,
WILLIAM STOUT,
STEVE BISSETTE,
FRANK DIETZ,
JIM SMITH,
FRANK FORTE,
ERIC PIGORS,
MIKE SOSNOWSKI,
OMAHA PEREZ,
DAVID HARTMAN,
STEVEN MANNION,
and more!

And
IN CINEMA


E.C. McMullen Jr.


Head Production Designer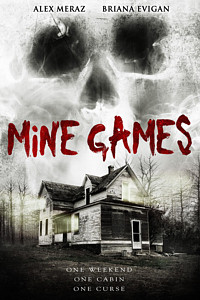 MINE GAMES


(Starring:
JOSEPH CROSS, BRIANA EVIGAN,
ALEX MERAZ)

Dept. head
Special Effects Make-Up
(SFX MUA)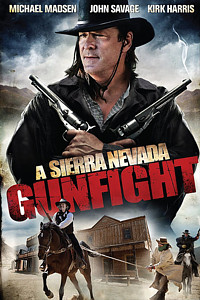 A SIERRA NEVADA
GUNFIGHT
(MICHAEL MADSEN & JOHN SAVAGE).

Production Designer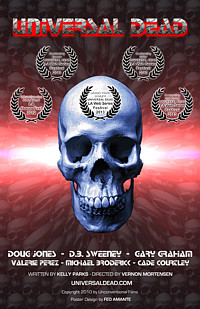 UNIVERSAL DEAD
(DOUG JONES,
D.B. SWEENEY,
GARY GRAHAM)

ART DIRECTOR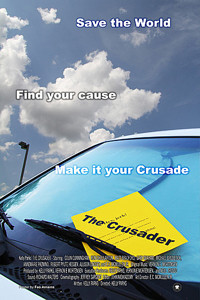 THE CRUSADER
(COLIN CUNNINGHAM,
GARY GRAHAM)
Review by
Ken King

A CADAVER CHRISTMAS

- 2011
USA Release: April 2, 2011
Cadaver Productions, Natural Wipes Films Production, SIlver Oaks Communications
Rating: USA: PG-13
"You're not going to start shooting my customers again, are you, Sam?"
-Eddie
To call this movie INSANE would be sugar coating it by quite a little bit. I'm not one hundred percent certain there is an actual term, or word, to properly describe what you will be treated to upon viewing this masterpiece of out-there-past-Pluto cinematic genius. All I can say is watch this. Watch it as soon as the opportunity arises. If it doesn't occur as soon as you read this review, make that opportunity arise.
THIS FLICK IS ABSOLUTELY CRAPTASTIC!!!
You will be tempted in the very first 5 mins. or so to change the movie over to something else. Don't. I almost made this grave error, but I decided to hang with it for a bit longer, and I can say without any reservations, that was one of the best film decisions I ever made.
A CADAVER CHRISTMAS is a definite Indy flick and looks like it might have been shot on a minimal budget. Scratch that; a very micro budget, but it is shot in a Grindhouse style of film making and has the usual lines, scratches, cigarette burns, etc. But nothing is wrong with the sound and that is a HUGE plus. If there had been an issue with audio, this would have plunged big time.
Director/Editor/Co-Writer, Joe Zerull, knew just what the fuck he was doing when he made this. Most of his work is with short films, but I hope he does another feature length feature in the future.
The leads in this flick are mostly active in Chicago made short films, but they were superb in their individual roles in this movie. We have Daniel Rairdin-Hale (also co-writer and Producer), as Chester "The Janitor" Peaton, Hanlon Smith-Dorsey (also co-writer), as Tom Tunninbum (DIMENSIONS, LIVING WHILE FALLING), Yosh Hayashi, as Sam Sheriff (FOLLOWED), Ben Hopkins, as Eddie (PSYCHO MAGNET), Jessica Denney, as Kristen Stable (AMELIA 2.0) and Andrew Harvey, as The Perp.
The Janitor pops into a bar on Christmas Eve. The only people there are the bartender, Eddie, and one patron, Tom. The newcomer is covered in blood and asks where the bathroom is located. Eddie points him in that direction and then promptly calls the police. Sam appears a short time thereafter and is about to arrest the Janitor. Outside, "Cadavers" (Not Zombies. The Janitor will correct you very quickly) have surrounded his car and are attacking The Perp in the back seat. What the dude has been picked up for had me laughing for a long time afterwards.
Eventually, the four men (Eddie and Tom are along for the ride, not wanting to be hanging around at the bar with the Zom…er, Cadavers, that Sam recommended they lock in the establishment) head to the university where the "outbreak" has occurred. There, they add to the group, Kristen, who is studying various police techniques to become an officer but is working as a security officer at the university for the past two years. The gang run into all sorts of trouble and with very few weapons to combat it with. They find out who and what caused the cadavers to get up and start their obligatory flesh munching. A professor named, Hildencress (Michael Kennedy: THE BRIDE WORE BLOOD) in a desperate attempt to raise his wife from the dead after she died from cancer of the brain, decided to experiment on other dead bodies to see if his new serum would work on them, first, and if so, use it on his wife.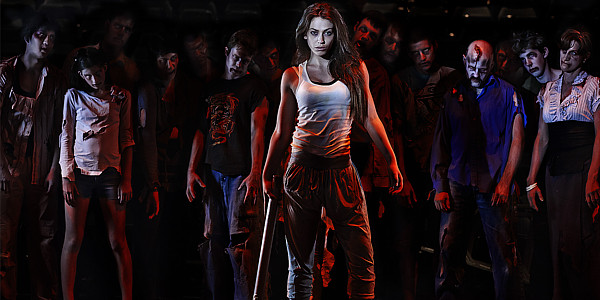 Trials prove less than satisfactory to say the least.
Yes, if you see no other Christmas Horror flicks but one this year, make A CADAVER CHRISTMAS that one. Hell, the same could be said for Zombies. I thought the genre had given us all it could and was completely FUBAR. I am happy to report that such is not the case. There's still life to breathe into this occasionally beyond dead subject.
FINAL THOUGHTS
I'm not sure why this flick is coming to my attention just now. It's nine years old. I should have known about it long before today. It's not very SFX heavy. It doesn't need to be. I'm sure that decision was an intentional one to get the desired effect that this movie could have been shot in any time period. A CADAVER CHRISTMAS is so over the top you will find yourself howling with laughter in several spots in this film.
Funny flick?
Oh, my God, yes!
Watch this movie through to the end of the credits. There are all sorts of shenanigans going down throughout. Color me one satisfied customer.
Five Negative Shriek Girls.






This review copyright 2020 E.C.McMullen Jr.