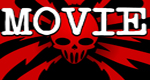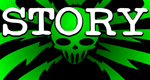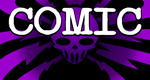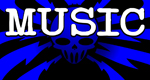 You Support This Site
When You Buy My Books
E.C. McMullen Jr.
PERPETUAL
BULLET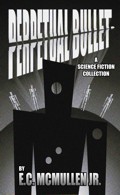 "'Some People' ... may be the standout story in the book."
-

John Grant

, Infinityplus

E.C. McMullen Jr.
WILLOW BLUE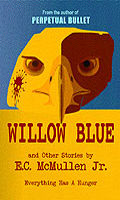 "'Willow Blue' will burrow under your skin and stay there long after you've put the book down."
- Jeffrey Reddick, Creator of
FINAL DESTINATION

IN OTHER BOOKS
E.C. McMullen Jr.'s
short story
CEDO LOOKED LIKE PEOPLE
in the anthology
FEAR THE REAPER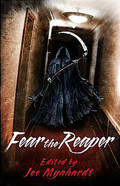 "This Ray Bradbury-esque is one of the most memorable and one of the more original stories I've read in a long time."
- Steve Isaak,
Goodreads

HORROR 201:
The Silver Scream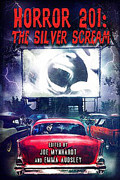 Filmmaker's Guidebook
featuring
RAY BRADBURY,
JOHN CARPENTER,
WES CRAVEN,
TOM HOLLAND,
E.C. McMULLEN Jr.,
GEORGE A. ROMERO,
and many more.



Extensively quoted in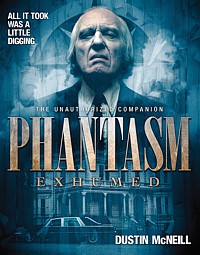 PHANTASM
EXHUMED
The Unauthorized Companion

Robert S. Rhine's
SATAN'S 3-RING
CIRCUS OF HELL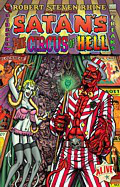 Forward by
GAHAN WILSON &
FEO AMANTE.
Featuring comics by
ALEX PARDEE,
WILLIAM STOUT,
STEVE BISSETTE,
FRANK DIETZ,
JIM SMITH,
FRANK FORTE,
ERIC PIGORS,
MIKE SOSNOWSKI,
OMAHA PEREZ,
DAVID HARTMAN,
STEVEN MANNION,
and more!

And In
CINEMA


E.C. McMullen Jr.


Head Production Designer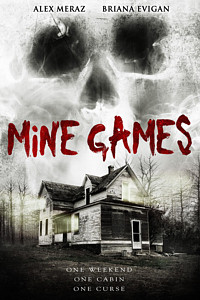 MINE GAMES


(Starring:
JOSEPH CROSS, BRIANA EVIGAN,
ALEX MERAZ)

Dept. head
Special Effects Make-Up
(SFX MUA)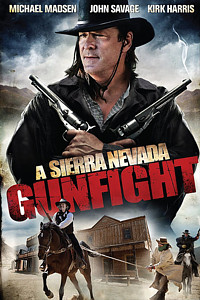 A SIERRA NEVADA
GUNFIGHT
(MICHAEL MADSEN & JOHN SAVAGE).

Production Designer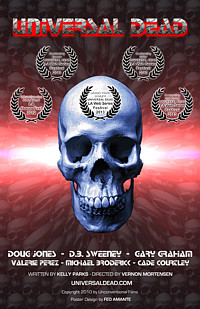 UNIVERSAL DEAD
(DOUG JONES,
D.B. SWEENEY,
GARY GRAHAM)

Art Director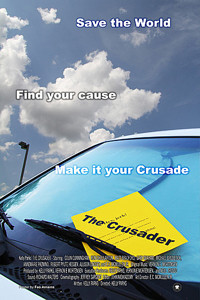 THE CRUSADER
(COLIN CUNNINGHAM,
GARY GRAHAM)
Review by
Kelly Parks

AVP: ALIEN VS PREDATOR

- 2004
USA Release: AUG! 13, 2004
20th Century Fox
Ratings: USA: PG-13
When you've been reviewing movies for a while you learn a few things.
You learn not to bring your cell phone to press screenings because they'll confiscate it so you don't secretly film the film and spread it around the internet (which seemed silly until I bought a Treo 600 and realized I could do just that). You also learn that when a movie either doesn't have press screenings or has them the day before the film opens, that's a bad sign. It means the studio thinks the film is bad and doesn't want any advance reviews to kill the weekend box office. So when I got invited to a screening the day before Alien vs. Predator opened, I was nervous.
ALIEN VS PREDATOR (henceforth known as AVP) was written and directed by Paul W.S. Anderson (EVENT HORIZON, RESIDENT EVIL [all]). Rumor has it that Anderson stepped down from directing the sequels to MORTAL COMBAT and RESIDENT EVIL just so he could do AVP, a movie he's wanted to do for many years.
The story opens with a Weyland Industries satellite in orbit (Weyland Industries, of course, is destined to become the Weyland-Yutani Corporation, better known as "the Company" in all the ALIEN movies). The satellite reports an odd heat signature near Antarctica.
Very quickly we see a team being gathered by Weyland Industries representative Maxwell Stafford (Colin Salmon: TOMORROW NEVER DIES, THE WORLD IS NOT ENOUGH, RESIDENT EVIL, DIE ANOTHER DAY). The team includes rock climber and environmentalist Alexa Woods (Sanaa Lathan: BLADE) and archeologist Sebastian de Rosa (Raoul Bova), among others.
All are brought to a Weyland Industries ice-cutter on its way to an island near Antarctica. Here the group is briefed by Charles Bishop Weyland (Lance Henrickson: TERMINATOR, NEAR DARK, ALIENS, ALIEN 3). The satellite photos show (in infrared) a huge pyramid buried beneath 2000 feet of glacier. Why the pyramid has suddenly become hot is unknown but Weyland is convinced this is a critically important discovery and he wants to be the first one there.
All this happens very fast. We just get a quick intro to the characters and a minimal amount of exposition before the group arrives at the island and sets up their equipment in an abandoned whaling station (mysteriously abandoned a century ago). Their plan was to drill a tunnel down to the pyramid but that turns out not to be necessary. Something has blasted a perfect tunnel already - a tunnel that wasn't on the satellite photos as recently as a day ago.
The movie doesn't leave us in suspense about what's going to happen. We see the Predator ship approaching Earth and dropping off a few passengers and we also see a certain vat deep inside the pyramid being warmed up. Three species are about to collide.
Yes, I know. You knew that from the trailer and what you really want to know is: Did I like AVP? No, I didn't like it. I LOVED it! AVP delivers! Very fast pace, gets to the good stuff quick and hell, yes, the creatures rock! The audience was gasping and hooting during several of the action sequences. The title is not misleading because more than once the Aliens and the Predators get it on, hand to claw.
Sure, there are some minor flaws, like the ease with which the archeologists read the hieroglyphs and discover a whole lot of details about the situation. And one flaw will actually require a
!!!SCIENCE MOMENT!!!:
The science in question is geography. The "island near Antarctica" is called Bovetoya. This is a real island and is listed in the Guinness Book of World Records as the most isolated island (bare volcanic rock covered with glaciers and rarely visited by anyone) on Earth. But it's only "near" Antarctica if you think 1000 miles away is "near". The tip of South America is closer to Antarctica than Bovetoya.
Back to the good stuff. I liked the fact that Anderson didn't add anything new to the Alien life-cycle (certainly a temptation). He just showed us the creatures we know and fear in action, and plenty of it. AVP gets four shriek girls.





This review copyright 2004 E.C.McMullen Jr.
YOU MIGHT ALSO ENJOY
(Sub-Section: SPACE MONSTERS)
ALIEN RAIDERS
MOVIE REVIEW
"IT! THE TERROR FROM BEYOND SPACE"
MOVIE REVIEW
THE THING

- 1982


MOVIE REVIEW