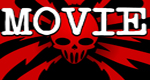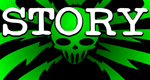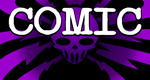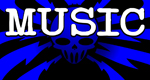 You Support This Site
When You Buy My Books
E.C. McMullen Jr.
PERPETUAL
BULLET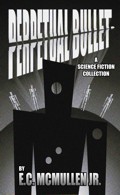 "'Some People' ... may be the standout story in the book."
-

John Grant

, Infinityplus

E.C. McMullen Jr.
WILLOW BLUE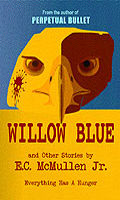 "'Willow Blue' will burrow under your skin and stay there long after you've put the book down."
- Jeffrey Reddick, Creator of
FINAL DESTINATION

IN OTHER BOOKS
E.C. McMullen Jr.'s
short story
CEDO LOOKED LIKE PEOPLE
in the anthology
FEAR THE REAPER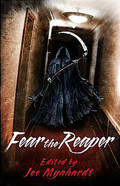 "This Ray Bradbury-esque is one of the most memorable and one of the more original stories I've read in a long time."
- Steve Isaak,
Goodreads

HORROR 201:
The Silver Scream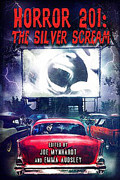 Filmmaker's Guidebook
featuring
RAY BRADBURY,
JOHN CARPENTER,
WES CRAVEN,
TOM HOLLAND,
E.C. McMULLEN Jr.,
GEORGE A. ROMERO,
and many more.



Extensively quoted in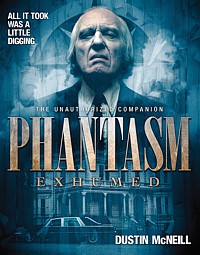 PHANTASM
EXHUMED
The Unauthorized Companion

Robert S. Rhine's
SATAN'S 3-RING
CIRCUS OF HELL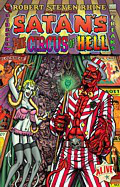 Forward by
GAHAN WILSON &
FEO AMANTE.
Featuring comics by
ALEX PARDEE,
WILLIAM STOUT,
STEVE BISSETTE,
FRANK DIETZ,
JIM SMITH,
FRANK FORTE,
ERIC PIGORS,
MIKE SOSNOWSKI,
OMAHA PEREZ,
DAVID HARTMAN,
STEVEN MANNION,
and more!

And In
CINEMA


E.C. McMullen Jr.


Head Production Designer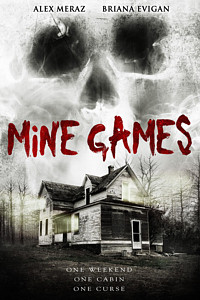 MINE GAMES


(Starring:
JOSEPH CROSS, BRIANA EVIGAN,
ALEX MERAZ)

Dept. head
Special Effects Make-Up
(SFX MUA)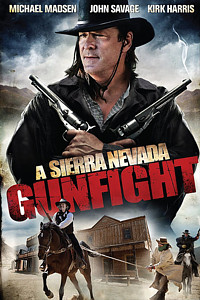 A SIERRA NEVADA
GUNFIGHT
(MICHAEL MADSEN & JOHN SAVAGE).

Production Designer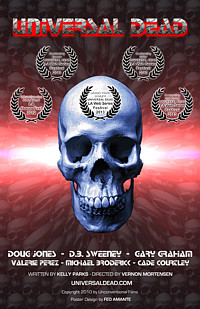 UNIVERSAL DEAD
(DOUG JONES,
D.B. SWEENEY,
GARY GRAHAM)

Art Director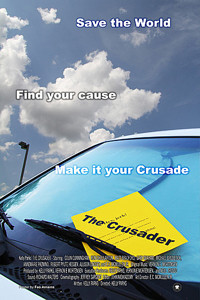 THE CRUSADER
(COLIN CUNNINGHAM,
GARY GRAHAM)
Review by
E.C. McMullen Jr.

THE DEVIL'S RAIN!

- 1975
Astral Films / Bijou Flix releasing
Ratings: Australia: M / France: -12 / Norway, Sweden: 15 / UK: X / USA: PG
Heaven help us all when ...
THE DEVIL'S RAIN!
What the hell kind of bad grammar is that? Devil is being used as a possessive noun of a descriptive subject (DEVIL stressed as singular subject by the pronoun "the", possessing a thing, RAIN)! You can't use that as the context of a verb! It's not like they said THE DEVILS RAIN, which means a rain (verb) of devils (varmints, and "the" denoting a singular group or class as in "the fans" or "the mob").
Now you may think I'm splitting hairs or being far too pedantic for a plain old monster movie but I'm not. Because the actors frequently get the term THE DEVIL'S RAIN! all screwed up in the movie. At some points in the story they are clearly referring to the REIGN of ol' Scratch. This is the Devil's reign, not yours! At other times they mean that souls are going to rain down on the earth. This is the Devils Rain, a rain of devils (not possessive, but describing more than one devil)! Or maybe hellfire, or perhaps a hellfire of souls - it must be said, this movie is a freaking mess. Whenever you have a movie that claims to be a special effects extravaganza, it means the people who made it are a crew of incompetent clods who hope the SFX contractor can bail their pathetic asses out of their self-scuttled lifeboat.
But this movie does do some snazzy things with wax by golly! In one of the scenes, a person's face starts melting. Of course, its obvious that its just a wax mask. In fact, this dubious special effect is actually explained in the movie, that this is what happens to a person's face when their soul goes to Satan. Their face no longer looks quite right. They also lose their eyes. Not to worry though, it doesn't hurt them in getting around and seeing things. Except when that's necessary to the plot.
This is seriously ridiculous Horror of the So Bad it's Good variety.
The story is all about the Preston family and their age long problems with Jonathon Corbis (Ernest Borgnine: ESCAPE FROM NEW YORK, DEADLY BLESSING) and his merry band of soulless miscreants. Jonathon was killed hundreds of years before for his wicked ways, but he came back to life cuz' he's just that damn evil!
Plus he wants his book.
We all know how that goes. You loan a book to a "friend" and they never return it.
Apparently Corbis captured the souls of his eyeless crew by having them sign a book. And them dang ol' Preston's done stole his book!
"Where's my cake, Bedelia?"
So John wants his book and Mark Preston (William Shatner: INCUBUS, HORROR AT 37,000 FEET, IMPULSE, INVASION OF THE SPIDER KINGDOM, VISITING HOURS, AMERICAN PSYCHO II, GROOM LAKE) wants his kidnapped Mom back. But Jonathon is a wheeler dealer and wants the souls of the Preston family too. He challenges Mark to match his faith against Jonathon's. Needless to say, Mark loses and that starts the whole movie.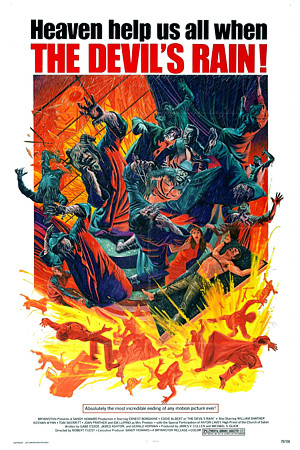 Eddie Albert left Green Acres for THIS?!?
As such.
The movie not only had quite a cast for its time, but quite a future cast. Tom Skerritt (ALIEN, THE DEAD ZONE, POLTERGEIST II, POISON IVY) plays the hero, Tom Preston who is trying to save his family. He gets advice from Dr. Sam Richards (Eddie Albert: HUSTLE, DREAMSCAPE) who is, no doubt, an expert in something, but hasn't got a clue about anything called The Devil's Rain. Tom's life is falling apart as one family member after the other falls to Jonathon's dubious charms.
How does that rat bastard get away with it? In probably one of the cheesiest yet hilarious transformations ever, Jonathon reveals his true self by transforming into THE DEVIL! How he does this is too good to tell so I won't. Suffice it to say that you probably shouldn't have milk in your mouth when ol' Jonathon calls for the devil!
Other past stars or future stars include Keenan Wynn (THE MANIPULATOR, THE MECHANIC, THE INTERNECINE PROJECT, THE MAN WHO WOULD NOT DIE, THE DEMON AND THE MUMMY, ORCA, THE LUCIFER COMPLEX, LASERBLAST, PIRANHA, THE DARK, THE CLONUS HORROR) as the no-nonsense Sheriff Owen.
Past her prime (for that time, now she's back in style) Ida Lupino (FOOD OF THE GODS) as Mama Preston. John Travolta (CARRIE, BLOW OUT, FACE/OFF, BATTLEFIELD EARTH), in a bit part as Danny.
Also in the film, because he had a cult satanic religion, is Anton LaVey (THE CAR) and his then wife, Diane. As with all movies ol' Anton had some influence in, his presence did nothing to make the movie scarier or anything else. So much for Satanism. Ha! Nyahh! Where's your evil God now, see? Nyahh!
Director Robert Fuerst (AND SOON THE DARKNESS, THE ABOMINABLE DR. PHIBES, DR. PHIBES RISES AGAIN, THE FINAL PROGRAMME), had his best days behind him by 1975. Too bad. Having a lack of story, the film takes its sweet ass time with lots of shots of barren desert, cars driving up a road until they make it to their destination, and so on.
Ellis Burman (EMPIRE OF THE ANTS, PROPHECY) who did the hot wax make-up effects, was coming hot right off of the TV trashy GARGOYLES.
But none of this matters. With three writers who've never made a name for themselves for their writing, and a lot of talent with nowhere to go, this movie was all on make-up artist Burman. Burman gave it a shot, but it just wasn't enough.
It is so unintentionally funny though. Between the long stretches of absolutely nothing happening that is. If I were you, I wouldn't buy it, but I'd definitely watch THE DEVIL'S RAIN!
Three Negative Shriek Girls.




This review copyright 2003 E.C.McMullen Jr.