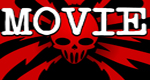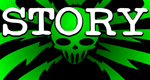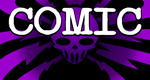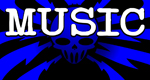 Support This Site

When You Buy My Books
E.C. McMullen Jr.
PERPETUAL
BULLET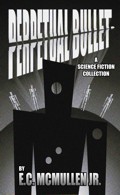 "'Some People' ... may be the standout story in the book."
-

John Grant

, Infinityplus

E.C. McMullen Jr.
WILLOW BLUE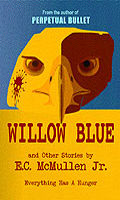 "'Willow Blue' will burrow under your skin and stay there long after you've put the book down."
- Jeffrey Reddick, Creator of
FINAL DESTINATION

IN OTHER BOOKS
E.C. McMullen Jr.'s
short story
CEDO LOOKED LIKE PEOPLE
in the anthology
FEAR THE REAPER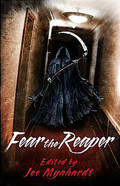 "This Ray Bradbury-esque is one of the most memorable and one of the more original stories I've read in a long time."
- Amazon Review

HORROR 201:
The Silver Scream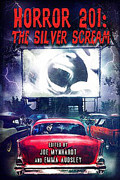 Filmmaker's Guidebook
featuring
RAY BRADBURY,
JOHN CARPENTER,
WES CRAVEN,
TOM HOLLAND,
E.C. McMULLEN Jr.,
GEORGE A. ROMERO,
and many more.



Extensively quoted in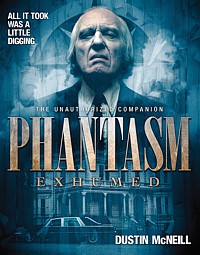 PHANTASM
EXHUMED
The Unauthorized Companion

Robert S. Rhine's
SATAN'S 3-RING
CIRCUS OF HELL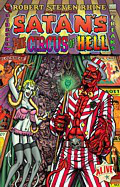 Forward by
GAHAN WILSON &
FEO AMANTE.
Featuring comics by
ALEX PARDEE,
WILLIAM STOUT,
STEVE BISSETTE,
FRANK DIETZ,
JIM SMITH,
FRANK FORTE,
ERIC PIGORS,
MIKE SOSNOWSKI,
OMAHA PEREZ,
DAVID HARTMAN,
STEVEN MANNION,
and more!

Also
IN CINEMA
E.C. McMullen Jr.
Head Production Designer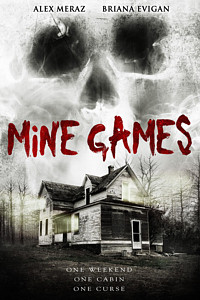 MINE GAMES


(Starring:
JOSEPH CROSS, BRIANA EVIGAN,
ALEX MERAZ)

Dept. head
Special Effects Make-Up
(SFX MUA)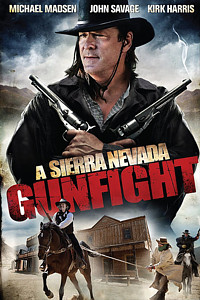 A SIERRA NEVADA
GUNFIGHT
(MICHAEL MADSEN & JOHN SAVAGE).

Production Designer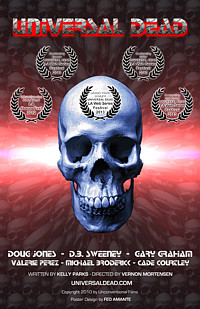 UNIVERSAL DEAD
(DOUG JONES,
D.B. SWEENEY,
GARY GRAHAM)

ART DIRECTOR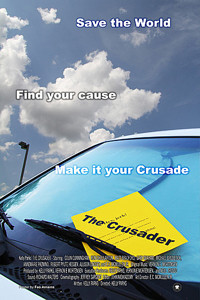 THE CRUSADER
(COLIN CUNNINGHAM,
GARY GRAHAM)
Review by
Pat LeCat

LES YUEX SANS VISAGE aka Eyes Without A Face

- 1960
USA Release: Oct. 24, 1962
Champs-Élysées Productions, Lux Film, Lopert Pictures Corporation (

dubbed and re-titled as: The Horror Chamber of Dr. Faustus. Ugh!

)
Rating: USA: N/A
Screenplay by Franju, Jean Redon, Claude Sautet, Pierre Boileau, Thomas Narjerac and Pierre Gascar
From the novel by Jean Redon
Starring Pierre Brasseur, Alida Valli, Edith Scob, François Guérin.
Yes, this is the one Billy Idol sang about back when he was young and beautiful, though the song doesn't bear much connection to the story.
This black and white 1959 thriller by director Georges Franju is rightly regarded as a classic of French cinema and possibly the most horrific with LES DIABOLIQUES. Like the Clouzot movie and later PSYCHO, it was to spawn many imitations, all of them inferior if not downright exploitative. The exploitation started with the movie itself in some of the States, where it was released under the ludicrous title of THE HORROR CHAMBER OF DOCTOR FAUSTUS (To be fair, French distributors have often been guilty of the same crime towards US movies.)
The script, adapted from a pulp novel, was partly written by the team of Boileau and Narjerac, whose works were also the inspiration for Clouzot's DIABOLIQUES and Hitchcock's VERTIGO. The resulting movie is an impressive mix of poetry and horror – some of it so hard to take, even by today's standards, that this reviewer was never able to sit through a particular scene without hitting the fast forward button.
The body of a young woman is fished out of a river, her face disfigured beyond recognition. She is identified as Christiane, daughter of respected surgeon Genessier (Pierre Brasseur), who says to the distraught father of another missing girl: "At least, you still have hope."
This dry line, spoken early in the movie, encompasses most of Professor Genessier's philosophy, his motivations as well as his warped morality - though it could be argued it also stands as a satire of the 50's sense of morals: the truth is not so bad as long as it remains hidden. Appearances are everything. In some places, they're even a matter of life and death.
For Christiane is alive, if not exactly well, hidden in their secluded out of town mansion. Hideously disfigured after a car accident, she prowls silently through the rooms, her face covered by a white mask that gives her an almost angelic look, underlined by her dancer's grace. A surreal and lonely creature now, her only companions are the dogs her father keeps to use as guinea-pigs in his operating room; her only solace anonymous calls to the fiancé who, like the rest of the outside world, believes her dead.
Oops, did I just mention an operating room? Dogs? Guinea pigs? Well . . .
Obsessed with atoning for his sins (his fast driving caused the accident), or maybe just blinded by his love of science, the surgeon has young women lured to his house by his faithful assistant (Alida Valli) and together they . . . yes, you got it . . . strip the skin off the . . . are you still there? Anyway, you get the idea.
With such a premise, things are bound to get worse. What keeps EYES WITHOUT A FACE from falling into schlock category, unlike the novel it was adapted from, is Franju's direction. Despite a face-lifting sequence that will make you thankful for black and white, the movie is infused with a visual poetry that transcends its original material and turns it into what could be called the most elegant of gore movies.
The acting is also first class, from veteran Pierre Brasseur (GATES OF THE NIGHT, PORTRAIT OF AN ASSASSIN) to newcomer (at that time! -Feo) Edith Scob (THE BURNING COURT, JUDEX, COMEDY OF INNOCENCE, BROTHERHOOD OF THE WOLF, HOLY MOTORS), whose Christiane was a breakthrough role - and a mixed blessing as it overshadowed most of her subsequent career. But it is Italian actress Alida Valli (THE THIRD MAN, THE SPIDER'S STRATEGEM, EYE IN THE LABYRINTH, THE BUG SCARE, THE ANTICHRIST, THE FLESH OF THE ORCHID, SUSPIRIA, THE KILLER NUN, INFERNO, FATAL FRAMES, ANGEL OF DEATH), in between Hitchcock's PARADINE CASE and Argento's SUSPIRIA, who makes EYES WITHOUT A FACE such a nightmare contender.
As Louise, the assistant whose devotion to Genessier and Christiane is only matched by her monstrous indifference to other creatures great or small, Valli gives a performance coated in milk and honey, making the deadly determination behind all the more chilling. Think Cruella DeVil passing as Doris Day and what you get is certainly more terrifying than the necrophiliac dwarf (!) of the novel. Even her beauty becomes an object of dread when it is revealed as one of Genessier's more successful operations - and the reason behind her blind devotion.
Valli's lines are charged with chilling double entendre, particularly in the scenes where she lures a new victim to the house under the pretense of a room to rent. Hearing the dogs barking from the laboratory, the young woman asks uneasily if there are many of them. To which Louise, deliberately misunderstanding her, replies with a smile:
"See? You will be safely guarded."
And indeed she will. Still with the same chilling smoothness, as she gently pressures her into renting the room, Valli adds:
"Tomorrow, it will be too late", mere seconds before the poor girl is smothered with ether.
This duality is at the core of the movie, whose protagonists have crossed the line between good and evil almost out of their own accord, blinded as they are by passion: Genessier's for his experiments, more than for his daughter as she herself bitterly reflects. Louise's for the surgeon who once performed miracles on her own face. Watching those characters interacting with each other is like witnessing the accelerated decay of a once beautiful body. None of them has a grip anymore on what exactly constitutes a human being. They just go through the motions, their best intentions forgotten. It's up to Christiane to remind everyone, in a most drastic way, that it's all a question of free will.
For Christiane's own passion changes as the story unfolds, from what might have been a selfish doting on her beauty and the things it could get, to become a passion for life itself. Her actions encompass the duality of human nature, its equal capacity for love or destruction. The film closes on a scene of horror and violence which is yet strangely life affirming.
By showing the beauty in what is originally repulsive, Franju's film prefigures modern horror, as can be found today in such writings as Clive Barker's BOOKS OF BLOOD. A necklace of pearls hides hideous scars; monsters of the flesh and the soul dwell under smooth plastic masks or flawlessly reconstructed features; ultimately, an act of violence contains its own redemption.
No one is totally innocent: even a potential victim is coerced into the game to avoid a theft conviction. In Franju's world, good and evil are necessary to each other, and only by acknowledging the two do you have a chance at survival.
Four shriek girls (the fifth one fainted during that operating room scene.)






This review copyright 1999 E.C.McMullen Jr.
YOU MIGHT ALSO ENJOY
(Sub-Section: BODY HORROR)

I SPIT ON YOUR GRAVE


MOVIE REVIEW
HARD CANDY
MOVIE REVIEW
AUDITION
MOVIE REVIEW