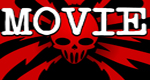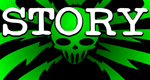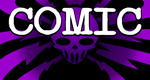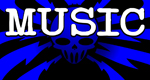 You Support This Site
When You Buy My Books
E.C. McMullen Jr.
PERPETUAL
BULLET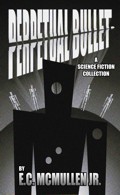 "'Some People' ... may be the standout story in the book."
-

John Grant

, Infinityplus

E.C. McMullen Jr.
WILLOW BLUE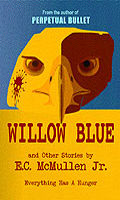 "'Willow Blue' will burrow under your skin and stay there long after you've put the book down."
- Jeffrey Reddick, Creator of
FINAL DESTINATION

IN OTHER BOOKS
E.C. McMullen Jr.'s
short story
CEDO LOOKED LIKE PEOPLE
in the anthology
FEAR THE REAPER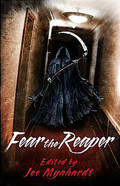 "This Ray Bradbury-esque is one of the most memorable and one of the more original stories I've read in a long time."
- Steve Isaak,
Goodreads

HORROR 201:
The Silver Scream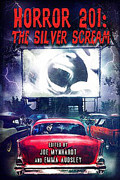 Filmmaker's Guidebook
featuring
RAY BRADBURY,
JOHN CARPENTER,
WES CRAVEN,
TOM HOLLAND,
E.C. McMULLEN Jr.,
GEORGE A. ROMERO,
and many more.



Extensively quoted in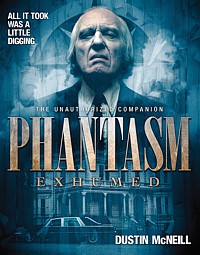 PHANTASM
EXHUMED
The Unauthorized Companion

Robert S. Rhine's
SATAN'S 3-RING
CIRCUS OF HELL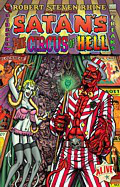 Forward by
GAHAN WILSON &
FEO AMANTE.
Featuring comics by
ALEX PARDEE,
WILLIAM STOUT,
STEVE BISSETTE,
FRANK DIETZ,
JIM SMITH,
FRANK FORTE,
ERIC PIGORS,
MIKE SOSNOWSKI,
OMAHA PEREZ,
DAVID HARTMAN,
STEVEN MANNION,
and more!

And In
CINEMA


E.C. McMullen Jr.


Head Production Designer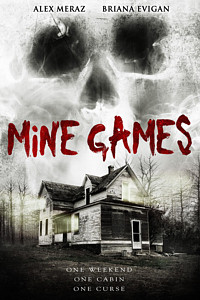 MINE GAMES


(Starring:
JOSEPH CROSS, BRIANA EVIGAN,
ALEX MERAZ)

Dept. head
Special Effects Make-Up
(SFX MUA)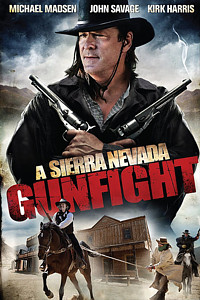 A SIERRA NEVADA
GUNFIGHT
(MICHAEL MADSEN & JOHN SAVAGE).

Production Designer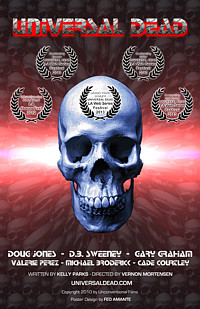 UNIVERSAL DEAD
(DOUG JONES,
D.B. SWEENEY,
GARY GRAHAM)

Art Director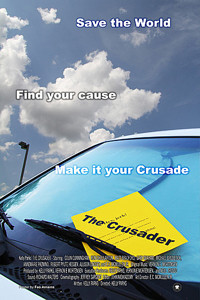 THE CRUSADER
(COLIN CUNNINGHAM,
GARY GRAHAM)
Review by
E.C. McMullen Jr.

FROM BEYOND

- 1986
USA Release: Oct. 24, 1986
Empire Pictures / Taryn Prov / Vestron Video
Rated: France: -12 / UK: 18 / USA: R
"I want to see more!"
They took a sinister story from H.P. Lovecraft and turned it upside down to make one of the worst movies I have ever seen in my life! I Love It!
FROM BEYOND was Directed by Stuart Gordon (RE-ANIMATOR, DOLLS, KING OF THE ANTS, DREAMS IN THE WITCH HOUSE). Though nearly all of his directorial efforts have gone straight to video, his fans (like me) love his whacked out view of some of Horror and literature's most sacred cows. Gordon has long had help in this genre with his fellow Co-writers Dennis Paoli (RE-ANIMATOR, GHOULIES II, PIT AND THE PENDULUM, CASTLE FREAK, THE DENTIST) and Brian Yuzna (SOCIETY, BRIDE OF RE-ANIMATOR, BEYOND RE-ANIMATOR). These three have worked together many times in the capacity of Director / Writer / Producer.
The movie starts out in the attic of mad genius, Dr. Edward Pretorius (Ted Sorel: BASKET CASE). There, his assistant Dr. Crawford Tillinghast (Jeffery Combs: RE-ANIMATOR [all] THE FRIGHTENERS) powers up a machine - a Sonic Resonator - that opens the gateway between our world and the world around us. By stimulating the brain's pineal gland, The Sonic Resonator lets us see the hidden varmints all around us, and naturally, lets them see us. Merry Mishaps ensue.
Of course, Science Fiction gets a
!!!SCIENCE MOMENT!!!:
Perhaps the biggest plot hole to all of this is the fact that (according to the story), the otherworldy varmints are always there in our own reality, just invisible to us - and we to them. But when we fire up the old Sonic Resonator, we can actually see each other.
This should mean that if the varmint has you in its slimy grip, then it should still have you even though you turned the machine off. Not so with this trashy cheesy flick.

Cool creature effects by the way, courtesy of John Carl Buechler (THE PREY, MAUSOLEUM, HARDROCK ZOMBIES, TRANCERS, TERROR VISION, CELLAR DWELLER), Anthony Doublin (RE-ANIMATOR, BRIDE OF RE-ANIMATOR, THE CREATURE WASN'T NICE, LOBSTER MAN FROM MARS), and John Naulin (RE-ANIMATOR, MANIAC COP).
Dr. Pretorius dies in the first 3 minutes (So thats hardly a spoiler!) and Tillinghast is blamed for his death. To get out of the mental hospital, he has to make a devil deal with Dr. Katherine Michaels (the lovely and oft naked Barbara Crampton: RE-ANIMATOR). She wants him to repair the resonator that he destroyed before he "went mad" and repeat the experiment. You can tell that this gal is up to no good!
Of course, the cops aren't going to let a suspected felon just go back on the streets without someone to keep track of him (Judges and Lawyers will do that yes, but not cops!). So they send the hulking giant of Leroy "Bubba" Brown (Ken Foree: DAWN OF THE DEAD) to chaperone.
Now honestly, Leroy "Bubba" Brown? Is that not the most cliché name for a black man that there is? Unlike Ken Foree's superior acting (with superior script) in DAWN OF THE DEAD, in FROM BEYOND he is a goofball, ex pro-football player with a laugh-a minute-attitude. You just know that once they turn that machine back on, Bubba will be the first to go. Which, speaking of clichés, brings us to our . . .
!!!UNFAIR RACIAL CLICHÉ ALERT!!!:
Caution as the following link may contain spoilers
For more information on this, go to the UNFAIR RACIAL CLICHÉ ALERT/FromBeyond page.
A movie like this relies heavily on gore and gore it has aplenty. There are also some nice nude scenes with the delectable Barbara Crampton.
All in all FROM BEYOND is good trashy fun and gets 4 negative Shriekgirls!





This review copyright 1998 E.C.McMullen Jr.