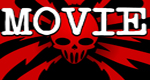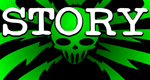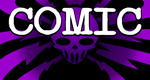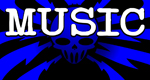 Support This Site

When You Buy My Books
E.C. McMullen Jr.
PERPETUAL
BULLET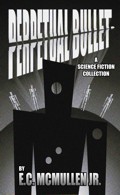 "'Some People' ... may be the standout story in the book."
-

John Grant

, Infinityplus

E.C. McMullen Jr.
WILLOW BLUE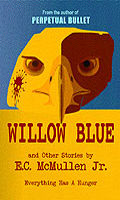 "'Willow Blue' will burrow under your skin and stay there long after you've put the book down."
- Jeffrey Reddick, Creator of
FINAL DESTINATION

IN OTHER BOOKS
E.C. McMullen Jr.'s
short story
CEDO LOOKED LIKE PEOPLE
in the anthology
FEAR THE REAPER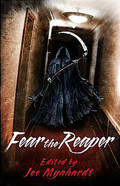 "This Ray Bradbury-esque is one of the most memorable and one of the more original stories I've read in a long time."
- Amazon Review

HORROR 201:
The Silver Scream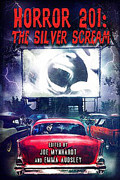 Filmmaker's Guidebook
featuring
RAY BRADBURY,
JOHN CARPENTER,
WES CRAVEN,
TOM HOLLAND,
E.C. McMULLEN Jr.,
GEORGE A. ROMERO,
and many more.



Extensively quoted in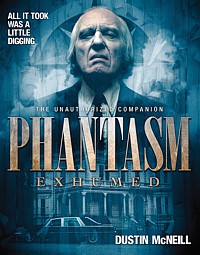 PHANTASM
EXHUMED
The Unauthorized Companion

Robert S. Rhine's
SATAN'S 3-RING
CIRCUS OF HELL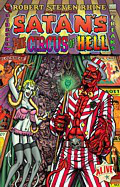 Forward by
GAHAN WILSON &
FEO AMANTE.
Featuring comics by
ALEX PARDEE,
WILLIAM STOUT,
STEVE BISSETTE,
FRANK DIETZ,
JIM SMITH,
FRANK FORTE,
ERIC PIGORS,
MIKE SOSNOWSKI,
OMAHA PEREZ,
DAVID HARTMAN,
STEVEN MANNION,
and more!

Also
IN CINEMA
E.C. McMullen Jr.
Head Production Designer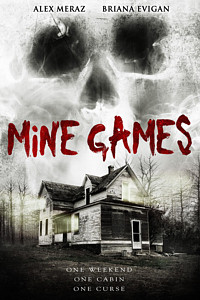 MINE GAMES


(Starring:
JOSEPH CROSS, BRIANA EVIGAN,
ALEX MERAZ)

Dept. head
Special Effects Make-Up
(SFX MUA)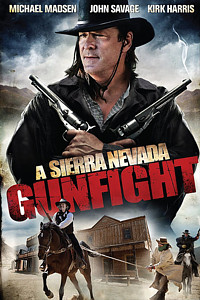 A SIERRA NEVADA
GUNFIGHT
(MICHAEL MADSEN & JOHN SAVAGE).

Production Designer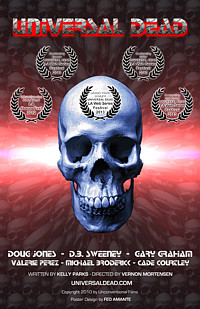 UNIVERSAL DEAD
(DOUG JONES,
D.B. SWEENEY,
GARY GRAHAM)

ART DIRECTOR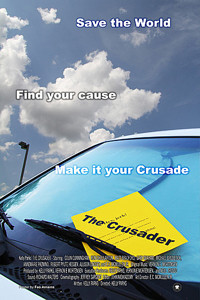 THE CRUSADER
(COLIN CUNNINGHAM,
GARY GRAHAM)
Review by
E.C.McMullen Jr.

THE GRAVEDANCERS

- 2006
USA Release: Nov. 18, 2006
Code Entertainment / AfterDark Films
Rated: Australia: MA / Germany: 18 / U.K.: 15 / USA: R
Tragic, brooding, and morbid, THE GRAVE DANCERS starts with a bizarre murder. Then it's a year or so later for no discernable reason and there's a funeral - not for the murdered person. Then there's the reception. A friend died and his remaining three high school friends have come together to mourn him.
Okay, mourning's over, I've got to get up early tomorrow for work. The friend with the hard-nosed attitude and the ill-fitting suit (this guy is a lawyer?) is Harris McKay (Dominic Purcell: EQUILIBRIUM, BLADE: TRINITY). His friends, in particular his former friend, Sid Vance (Markus Thomas: EDMOND) rightly calls him to task and walks off in disgust.
Harris and the third pal, Kira Hastings (Josie Maran: VAN HELSING), know where to find Sid, right where he said he'd be; at the cemetery conducting their dead pal's funeral, the right way! The way friends should: With loads of drunken debauchery. Debauchery being the word since their stupor leads to Kira and Harris rekindling old feelings they once had for each other: made all the more sticky by the fact that Harris' wife, Allison (Clare Kramer: BUFFY THE VAMPIRE SLAYER [TV], MUMMY AN' THE ARMADILLO, THE THIRST), is waiting for him at home, having trusted him with his friends.
Nearly dozing off by his dead bud's tombstone, Sid finds a grievance card among the flowers and reads it. It sounds like a poem celebrating life and encourages everyone to "dance among the tombstones." In their inebriated state, that sounds like a great idea and they spend the rest of the time dancing until Harris passes out.
2 weeks later and things are taking a dark turn in the Harris household. Doors open and close. The plumbing makes strange noises. The cat is afraid of certain rooms. The piano plays by itself even though its not one of those kind of pianos. Dogs and cats aren't living together yet, but its getting there.
And it gets weirder, and spookier, and freakier, until it climaxes in Harris and Allison's room one night in one hell of a wicked scare. Freaked to no end and looking for a reasonable explanation, Allison hooks on Kira, wondering just what her husband did that night, a few weeks ago, when he didn't return from the funeral until the next day. Harris tries to explain that whatever is going on can't possibly be Kira's fault, but it seems that soon after Allison and Harris were married, the heartbroken Kira stalked them for a while. Allison wants to confront Kira.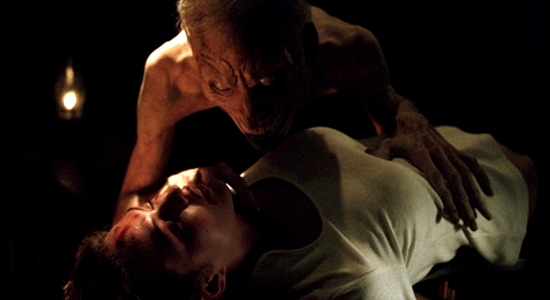 So they go to her house only to find that things are going from very bad to way the hell worse. Whatever is happening to them is nothing compared to what Kira's been going through. They take Kira to the hospital while the police try to figure it all out. That's when Harris gets a call on his cell phone. Sid is on the other line and would like them to come over. Yes, he knows it's late, but could they come over anyway? There is some ... uh ... freaky shit going on at Sid's house.
*
TRIVIA
Think I'm kidding? At the After Dark Horrorfest, they pushed the shit out of an upcoming Elisha Cuthbert flick called CAPTIVITY and boy did it look like uninspired, unimaginative imitative crap.
Every time another movie started, there's that CAPTIVITY trailer and you'd hear the same whispers in different audiences:
"Saw rip-off."
"Hostel rip-off."

THE GRAVEDANCERS was part of the 2006 AfterDark Horrorfest.
When Harris and Allison arrive they find Sid's house filled with cameras, recording devices, computers, monitors and two professor's from the University: Parapsychology professors. And they aren't happy with Sid, either. Seems they advertised in the newspaper, a la JREF Challenge, offering money to anyone who could prove the existence of ghosts.
Ghost hunters Vincent (Tchéky Karyo: THE CORE) and Culpepper (Meghan Perry: CONVENT) haven't found ghosts at Sid's place; think they're being conned, and they don't like Sid. Soon, in front of everyone, they find exactly what they are looking for, though that doesn't make them like Sid any more.
What Director Mike Mendez brings to THE GRAVE DANCERS is perfectly timed moments of humor and horror - and I don't say that lightly.
At turns, the audience was jumping in their seats and shrieking, right at the moment they were laughing. Mike Mendez knows where the stupid worn out Horror movie clichés are and he does away with them utterly. You won't have to worry about Allison's cat jumping out at any time for a cheap prank scare.
THE GRAVE DANCERS is all about real scares.
If you go to Horror movies to unplug your feelings and brain to watch fake blood and gore only, you won't like THE GRAVE DANCERS - it will ENGAGE you - it's that genuinely scary. And Mike keeps building the scares as THE GRAVE DANCERS, which started off so small and indie looking, gets wilder and crazier with each passing minute, culminating in a balls to the wall all out freakfest of an ending. With a tight script by Brad Keene and Chris Skinner, THE GRAVE DANCERS is the scary Horror movie we want to watch in wide release, while incompetent suits at the distributors want to teat-feed us another two-bit imitation of SAW or HOSTEL.*
THE GRAVE DANCERS freakin' rocks and gets all 5 ShriekGirls.






This review copyright 2006 E.C.McMullen Jr.
MORE AFTER DARK FILMS TO DIE FOR

PENNY DREADFUL


MOVIE REVIEW
Snoop Dogg's
HOOD OF HORROR
MOVIE REVIEW
THE ABANDONED
MOVIE REVIEW