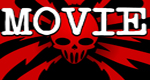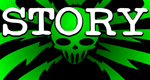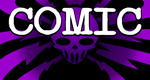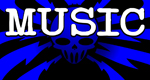 You Support This Site
When You Buy My Books
E.C. McMullen Jr.
PERPETUAL
BULLET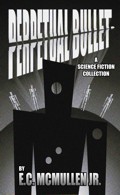 "'Some People' ... may be the standout story in the book."
-

John Grant

, Infinityplus

E.C. McMullen Jr.
WILLOW BLUE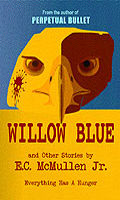 "'Willow Blue' will burrow under your skin and stay there long after you've put the book down."
- Jeffrey Reddick, Creator of
FINAL DESTINATION

IN OTHER BOOKS
E.C. McMullen Jr.'s
short story
CEDO LOOKED LIKE PEOPLE
in the anthology
FEAR THE REAPER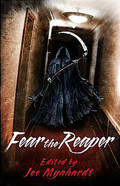 "This Ray Bradbury-esque is one of the most memorable and one of the more original stories I've read in a long time."
- Steve Isaak,
Goodreads

HORROR 201:
The Silver Scream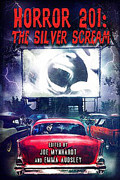 Filmmaker's Guidebook
featuring
RAY BRADBURY,
JOHN CARPENTER,
WES CRAVEN,
TOM HOLLAND,
E.C. McMULLEN Jr.,
GEORGE A. ROMERO,
and many more.



Extensively quoted in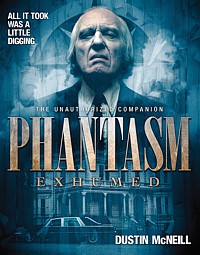 PHANTASM
EXHUMED
The Unauthorized Companion

Robert S. Rhine's
SATAN'S 3-RING
CIRCUS OF HELL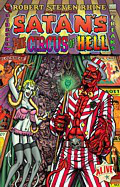 Forward by
GAHAN WILSON &
FEO AMANTE.
Featuring comics by
ALEX PARDEE,
WILLIAM STOUT,
STEVE BISSETTE,
FRANK DIETZ,
JIM SMITH,
FRANK FORTE,
ERIC PIGORS,
MIKE SOSNOWSKI,
OMAHA PEREZ,
DAVID HARTMAN,
STEVEN MANNION,
and more!

And In
CINEMA


E.C. McMullen Jr.


Head Production Designer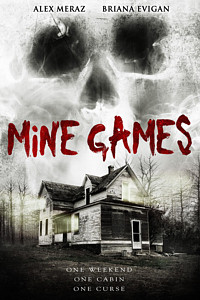 MINE GAMES


(Starring:
JOSEPH CROSS, BRIANA EVIGAN,
ALEX MERAZ)

Dept. head
Special Effects Make-Up
(SFX MUA)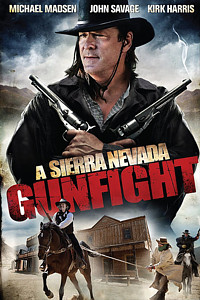 A SIERRA NEVADA
GUNFIGHT
(MICHAEL MADSEN & JOHN SAVAGE).

Production Designer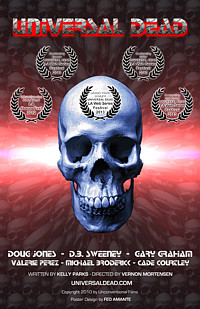 UNIVERSAL DEAD
(DOUG JONES,
D.B. SWEENEY,
GARY GRAHAM)

Art Director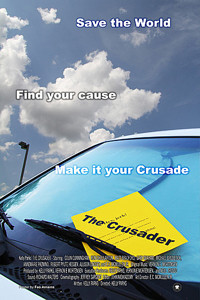 THE CRUSADER
(COLIN CUNNINGHAM,
GARY GRAHAM)
Review by
E.C. McMullen Jr.

HALLOWEEN II

- 1981
USA Release: October 31, 1981
Dino De Laurentiis Company, Universal Pictures
Rated: USA: R
"What's the point of you doing a review of HALLOWEEN II?"
You may well ask,
"Didn't John Carpenter call HALLOWEEN II "an abomination and a horrible movie"?"
Indeed he did, but that was before John saw the next three decades of HALLOWEEN sequels. In 1981 John's only comparison was his original with co-creator Debra Hill.
In fact, John was so mortified with HALLOWEEN II director Rick Rosenthal (DARKROOM [TV], THE WITCHES OF EASTWICK [1992], THE BIRDS II: LAND'S END, HALLOWEEN: RESURRECTION, REUNION [TV], DRONES) and his finished work, that Carpenter re-edited the whole movie and reshot shot several scenes as well as shooting additional scenes - all without director credit.
John didn't like doing that to another director's work and decided he'd never do that again.
Then he did it again to his friend, Tommy Lee Wallace, with HALLOWEEN III: SEASON OF THE WITCH.
After that, John was not allowed any control, being given only an Executive Producer credit, until HALLOWEEN [2018], where he was hired as composer.
So! Is HALLOWEEN II really that bad? Not if I'm grading on the curve.
The movie continues right where HALLOWEEN left off.
An injured and traumatized Laurie Strode (Jamie Lee Curtis: HALLOWEEN, THE FOG, PROM NIGHT, TERROR TRAIN, ESCAPE FROM NEW YORK, ROAD GAMES, HALLOWEEN III: SEASON OF THE WITCH, HALLOWEEN H2O, VIRUS, THE TAILOR OF PANAMA, MOTHER'S BOYS, HALLOWEEN: RESURRECTION, VERONICA MARS, SCREAM QUEENS [TV], HALLOWEEN [2018]) is carted off to the nearest medical clinic where she is doped up against her will.
*
Then Donald made HALLOWEEN II, and continued on to star in another 50+ roles. Donald Pleasance worked in over 235 productions in movies and TV. More than a few of these were indies or student thesis movies. That's the kind of guy Donald was.
TRIVIA
HALLOWEEN pits Dr. Loomis against Michael Myers. It remains the most famous Horror movie role for the late Donald Pleasence. However, Donald is known in the Action movie world as the scarred and cat petting iconic James Bond villain, Blofeld, from 1967's You Only Live Twice.
Real life actor Michael Meyers impersonated Donald Pleasence's Blofeld with his character of Dr. Evil in Austin Powers: Man of Mystery.
Actor Dick Warlock plays Michael Myers in this second HALLOWEEN. The first two movies are represented on the poster by a Pumpkin head holding a knife (HALLOWEEN) and a human skull pumpkin head (HALLOWEEN II). In 1988, Dick starred in the horror movie, PUMPKINHEAD.
While Laurie sleeps through most of the movie, Dr. Loomis (Donald Pleasence: 1984 [1956], THE MAN IN THE SKY, THE FLESH AND THE FIENDS, HELL IS A CITY, CIRCUS OF HORRORS, THE HANDS OF ORLAC, FANTASTIC VOYAGE, EYE OF THE DEVIL, CREATURE OF COMFORT, THX 1138, WAKE IN FRIGHT, RAW MEAT, DR. JEKYLL AND MR. HYDE [1973], TALES THAT WITNESS MADNESS, FROM BEYOND THE GRAVE, HOUSE OF THE DAMNED, THE MUTATIONS, ESCAPE TO WITCH MOUNTAIN, SHARON'S BABY, JOURNEY INTO FEAR, LAND OF THE MINOTAUR, THE UNCANNY, BLOOD RELATIVES, NIGHT CREATURE, THE DARK SECRET OF HARVEST HOME [TV], HALLOWEEN, DRACULA [1979], BLADE ON A FEATHER, ESCAPE FROM NEW YORK, THE MONSTER CLUB, COMPUTERCIDE*) is still trying to get the Haddonfield police off of their dead ass and take the situation seriously.
What Dr. Loomis hasn't come to grips with yet, is that the police of Haddonfield take 5 murders in their town quite seriously. What they can't take serious is Dr. Loomis himself. As the killing spree of Michael Meyers rages on in the small town, Loomis is cracking under the pressure. His attempts to convince the police that they are dealing with a monster - not merely a monstrous human but an actual superhuman thing of evil - are met with doubt and distrust against a backdrop of a town divided into both panic-stricken people who know what's happening and those who haven't got the news.
When police chief Leigh Brackett (Charles Cypher: THE SIX MILLION DOLLAR MAN [TV], HALLOWEEN, THE FOG, ESCAPE FROM NEW YORK, DEATH WISH II, GRIZZLY II: THE CONCERT, HUNTER'S BLOOD, CRITICAL MASS, DEAD CALLING), discovers that his daughter, Annie (Nancy Keyes), is among the dead, his grief is so overwhelming that he can only sit out the rest of the night, leaving officer Gary Hunt (Hunter von Leer) to drive Loomis around.
After a horrific act of mistaken identity, Loomis is left to cool his heels while the police decide what to do next.
Meanwhile, Michael (Dick Warlock: HALLOWEEN III, FIRESTARTER, PUMPKINHEAD, THE ABYSS, SPONTANEOUS COMBUSTION, THE ROCKETEER, CAMP MASSACRE, THE LITCH) is randomly killing his way ever closer to a medical clinic where Laurie drifts in and out of consciousness.
The clinic is run by a skeleton crew as you'd expect of a tiny rural town on a party time night, and most of those who are working are the kind of people you cannot wait to see Micheal off.
HALLOWEEN II also gets,
THE !!!UNFAIR RACIAL CLICHE ALERT!!!
Go to the URCA to understand.
Writers John Carpenter and Debra Hill wrote HALLOWEEN II to be bloodier than the first (this was meant to be the final Michael Meyers HALLOWEEN), and so went full gore to the point where Production Designer Tommy Lee Wallace (HALLOWEEN III, FRIGHT NIGHT 2, IT [TV - 1990], VAMPIRES: LOS MUERTOS), who was offered the job of directing, turned it down.
Whatever John thinks of this movie, he and his partner Debra Hill not only wrote it, but are the sole producers. Director Rosenthal was little more than a hired hand following their script and notes and working with a crew loyal to Hill and John (Financier: Moustapha Akkad, Cinematographer: Dean Cundy). There was not much creative room for Rosenthal to do more than lean against the fence.
Then again, I've never seen Rosenthal's original cut and John did.
Then again, John finds his own cut of the movie abysmal.
It must be said, though, that an inferior director working with a good actor often brings out a bad performance (the shit that Samuel L. Jackson and Ben Kingsley have put themselves through!). Yet Rick did a wonderful job guiding Donald Pleasence through his emotional and mental breakdown.
Watching a brave, experienced, educated, and knowledgeable man, frustrated at every turn by people in power who distrust him, and witnessing first hand the death and horror their disbelief brings: Then having those same people blame him for the murders, takes a sure and steady toll throughout this movie on Loomis until he finally cracks and descends into the helpless terror of his own madness.
HALLOWEEN II is pure gold compared to every HALLOWEEN movie that came after from the 1980s through 2009.
That's why I give HALLOWEEN II a far less than abysmal three Shriek Girls.




This review copyright 2007 E.C.McMullen Jr.