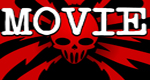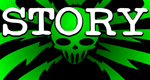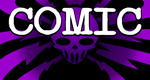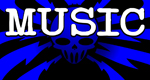 You Support This Site
When You Buy My Books
E.C. McMullen Jr.
PERPETUAL
BULLET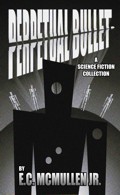 "'Some People' ... may be the standout story in the book."
-

John Grant

, Infinityplus

E.C. McMullen Jr.
WILLOW BLUE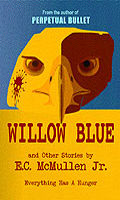 "'Willow Blue' will burrow under your skin and stay there long after you've put the book down."
- Jeffrey Reddick, Creator of
FINAL DESTINATION

IN OTHER BOOKS
E.C. McMullen Jr.'s
short story
CEDO LOOKED LIKE PEOPLE
in the anthology
FEAR THE REAPER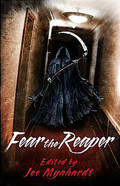 "This Ray Bradbury-esque is one of the most memorable and one of the more original stories I've read in a long time."
- Steve Isaak,
Goodreads

HORROR 201:
The Silver Scream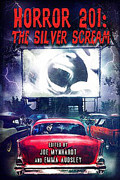 Filmmaker's Guidebook
featuring
RAY BRADBURY,
JOHN CARPENTER,
WES CRAVEN,
TOM HOLLAND,
E.C. McMULLEN Jr.,
GEORGE A. ROMERO,
and many more.



Extensively quoted in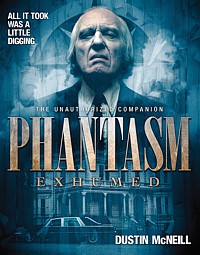 PHANTASM
EXHUMED
The Unauthorized Companion

And In
CINEMA


E.C. McMullen Jr.


Head Production Designer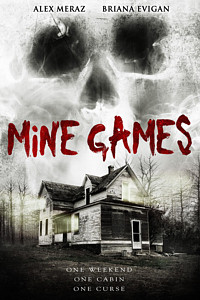 MINE GAMES


(Starring:
JOSEPH CROSS, BRIANA EVIGAN,
ALEX MERAZ)

Production Designer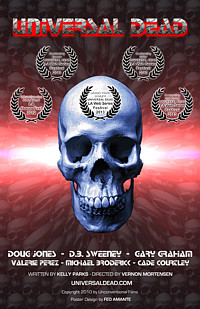 UNIVERSAL DEAD
(DOUG JONES,
D.B. SWEENEY,
GARY GRAHAM)

Art Director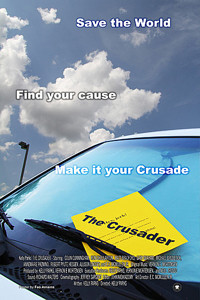 THE CRUSADER
(COLIN CUNNINGHAM,
GARY GRAHAM)
Review by
E.C. McMullen Jr.

XIAN DAI HAO XIA ZHUAN

aka

HEROIC TRIO 2: The Executioners

- 1993
USA Release: March 9, 1998
Paka Hill Films / China Entertainment Films
Ratings: Finland: K-16 / Germany: 18 / USA: Unrated
In 1992, Johnny To Kei-Fung and Stuntman turned Director Siu-Tun Ching (ZHUANG DAO ZHENGAND, QI YUAN, SINNUI YAUMAN) made TONG FONG SAM HOP, aka THE HEROIC TRIO. It was an incredibly wild movie with lots of gore, horror, and cartoonish humor. What's more, it also had incredible flying fast paced action, so popular in Hong Kong movies since the late 1980s. This last part was thanks to the amazing fight scene choreography of Ching, who leads the charge of Hong Kong action movies.
Where THE HEROIC TRIO was fun however, this second, and so far last installment, drops all intentional comedy to portray a far darker, gothic-style world.
A nuclear war has come and gone and the survivors are left to try and rebuild Hong Kong. The water supply is contaminated by radiation and one man, Mr. Kim, has discovered a way to purify the water. Instead of releasing this for the public good, however, he has instead created a for profit company called Clear Water, in which he charges outrageous prices for the safe water and thus, makes the very essence of life a valuable commodity (a slam on the horrors of capitalism 'natch). One that induces water bandits to commit raids on the supply trucks and even threatens to topple the government. Of course, there is absolutely no correlation between this water company and oil companies, none what-so-ever . . . honest!
Coming off the fun of THE HEROIC TRIO, it took some time to get into the unexpected seriousness of HEROIC TRIO 2: The Executioners and Johnny To understood that by making the first 15 minutes of the film brutal, and the rest of the movie harsh.
HEROIC TRIO 2: The Executioners is a very nihilistic film and our three fun heroes, Wonder Woman (Anita Mui: XIAO SHENG MENG JING HUN, HEI XIN GUIHAVE), Invisible Woman (Michelle Yeoh), and Thief Catcher Chat (Maggie Cheung: YUAN ZHEN XIA YU WEI SI LI) have all fallen on hard times. Only Chat, is living more or less as well as she always did thanks to her street fighting ways and her business, which is a vigilante for hire. Chat will work for anyone if the price is right, The government, the military, or crooks. She is a money grubbing amoral black marketeer, but as lovable in her own way as Han Solo.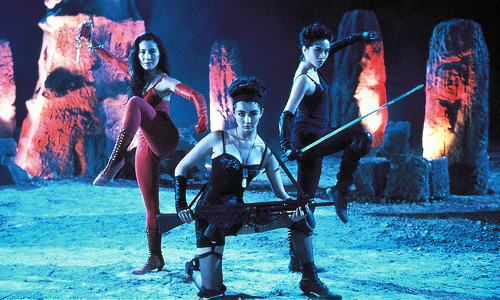 The world of the Heroic Trio has grown dark and dirty and Wonder Woman, whose real identity is that of Tung, wife of Inspector Lau (David Lau), is now a Mother. When Invisible Woman is called upon to find a new source for clean water, she calls upon her former two allies from the first film. Chat however cannot be bothered because there is no money in it and the last ones who looked for water died of radiation poison. Tung can't do it because she has to take care of her daughter. As their world and civilization crumble around them however, they realize they must come together to fight the evil that threatens to overwhelm them all.
For a fan with U.S. sensibilities like mine, I was more than eager to get into the storyline upon adjustment if it wasn't for the fact that, with every sad scene in the movie, and there are plenty, the music would not only swell to soap opera proportions, but the singing would start of the kind I'd not heard since Jeff Wayne gutted War of the Worlds on the album soundtrack, later made into a mediocre video game. The singing just popped me right out of the mindset of the movie. It could be a cultural thing.
At any rate, the story here is actually better in this second go round as is the dialogue. The action never lets up although the flying fight scenes that we have come to know and love so well from Hong Kong Fant-Asia cinema wait until the last third of the movie, building up for the final showdown of course. The ending is everything you could want from such a film - I promise you won't feel let down.
HEROIC TRIO 2: The Executioners is a wholly different film in attitude and tale from the first. Returning characters die and who if any of the heroes will live to the end of the movie is not a safe bet.
I enjoyed it greatly though and this second and possibly last installment gets 4 Shriek Girls.





This review copyright 1999 E.C.McMullen Jr.