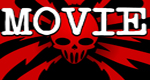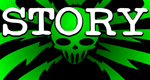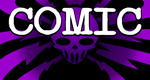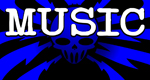 Support This Site

When You Buy My Books
E.C. McMullen Jr.
PERPETUAL
BULLET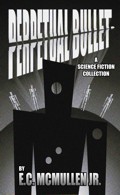 "'Some People' ... may be the standout story in the book."
-

John Grant

, Infinityplus

E.C. McMullen Jr.
WILLOW BLUE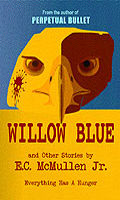 "'Willow Blue' will burrow under your skin and stay there long after you've put the book down."
- Jeffrey Reddick, Creator of
FINAL DESTINATION

IN OTHER BOOKS
E.C. McMullen Jr.'s
short story
CEDO LOOKED LIKE PEOPLE
in the anthology
FEAR THE REAPER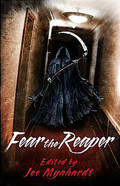 "This Ray Bradbury-esque is one of the most memorable and one of the more original stories I've read in a long time."
- Amazon Review

HORROR 201:
The Silver Scream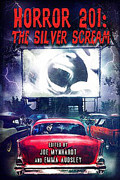 Filmmaker's Guidebook
featuring
RAY BRADBURY,
JOHN CARPENTER,
WES CRAVEN,
TOM HOLLAND,
E.C. McMULLEN Jr.,
GEORGE A. ROMERO,
and many more.



Extensively quoted in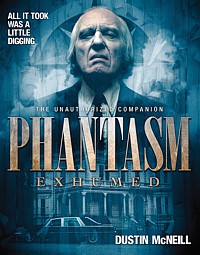 PHANTASM
EXHUMED
The Unauthorized Companion

Robert S. Rhine's
SATAN'S 3-RING
CIRCUS OF HELL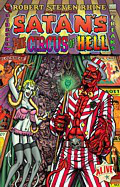 Forward by
GAHAN WILSON &
FEO AMANTE.
Featuring comics by
ALEX PARDEE,
WILLIAM STOUT,
STEVE BISSETTE,
FRANK DIETZ,
JIM SMITH,
FRANK FORTE,
ERIC PIGORS,
MIKE SOSNOWSKI,
OMAHA PEREZ,
DAVID HARTMAN,
STEVEN MANNION,
and more!

Also
IN CINEMA
E.C. McMullen Jr.
Head Production Designer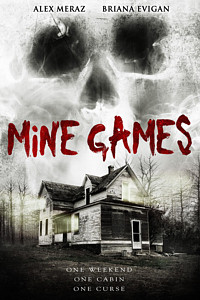 MINE GAMES


(Starring:
JOSEPH CROSS, BRIANA EVIGAN,
ALEX MERAZ)

Dept. head
Special Effects Make-Up
(SFX MUA)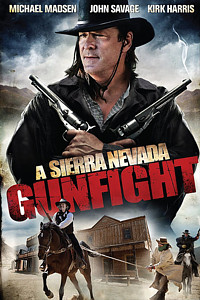 A SIERRA NEVADA
GUNFIGHT
(MICHAEL MADSEN & JOHN SAVAGE).

Production Designer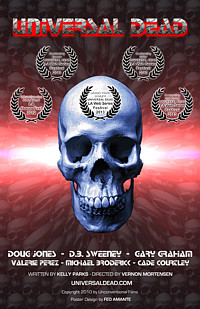 UNIVERSAL DEAD
(DOUG JONES,
D.B. SWEENEY,
GARY GRAHAM)

ART DIRECTOR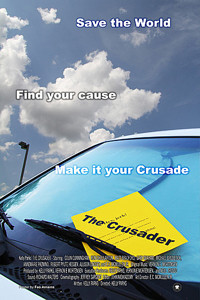 THE CRUSADER
(COLIN CUNNINGHAM,
GARY GRAHAM)
Review by
Kelly Parks

THE LEAGUE OF EXTRAORDINARY GENTLEMEN - LXG

- 2003
USA Release: July 11, 2003
Universal Pictures
Rated: Germany, Norway, UK: 18 / USA: R
Sean Connery is easily in the top 10 coolest MoFo's on Earth. In fact he's in the top two since the only person I can think of who might be cooler is Jack Nicholson. That kind of cool is an awesome power and an awesome responsibility, not to be misused. But if he does misuse it, who do I call?
THE LEAGUE OF EXTRAORDINARY GENTLEMEN (also known as LXG) was directed by Stephen Norrington (DEATH MACHINE, BLADE) and written by James Robinson, based on the very popular comic book by Alan Moore (FROM HELL) and Kevin O'Neill (HARDWARE). It opens with narration, telling us what should be shown, and we learn that the year is 1899 and the world is on the verge of both great technological discovery and war.
The narration implies that the impending Great War between the European powers was certain to include fantastic new inventions, something no one could have known at the time. Like every era including our own, the people of 1899 thought they'd reached the pinnacle of technology and only minor improvements to existing ways of doing things lay in their future.
But then The Phantom appears. This masked supervillain makes terrorist attacks on first one country, then another, each time seeming to act on behalf of first one country, then another. He's trying to get a war going and tensions run high.
*
Although such "charmingly naive" methods worked so well for International criminal arms dealer, Viktor "Sanctions Buster" Bout. They even made a few movies about him.
The 2005 fiction feature based on his exploits, LORD OF WAR and the 2014 Documentary, THE NOTORIOUS MR. BOUT.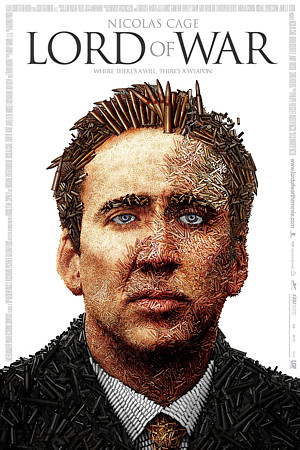 Visit an archive of Viktor's own website.
**
Yep. That's how Victor fell.
TRIVIA
Director Stephen Norrington hasn't directed anything since, and (according to imdb.com) he's not even slated to direct anything in the future. That's too bad, because his previous movies, DEATH MACHINE, BLADE, and THE LAST MINUTE, were all pretty damn good.
That said, Stephen did have his own fan club,
THE TRIBE OF STEPHEN, (now archived) and if anyone deserves a second chance, Steve is right up there. Meanwhile, Steve is back to his old job of creating creature effects for movies like
EXORCIST: THE BEGINNING
and
FEAST.
These attacks involve "futuristic" weapons (tanks, wire-guided rockets, etc.) and we quickly discover that the Phantom is an arms dealer who wants to start a war so he can make millions by selling these weapons. In other words the source of all evil is corporate greed. How charmingly naive.*
But even that is being too complimentary. Think about it in modern terms.
If Lockheed-Martin built a hypersonic bomber and proceeded to attack various cities in the U.S. and Europe, then approached those same countries and said, "Pretty cool bomber, isn't it? So, how many can I put you down for?" what do you think the response would be? And once everyone knew the reason for these attacks and that they weren't orchestrated by enemy nations (as everyone seems to in the movie) wouldn't the war tension evaporate?**
I could go on and on but I'll spare you. The movie has tons of poorly thought out scenes that raise questions like that.
Down in Africa retired adventurer Allen Quatermain (Sean Connery: HIGHLANDER, THE NAME OF THE ROSE, INDIANA JONES AND THE LAST CRUSADE, THE HUNT FOR RED OCTOBER, and the best Bond, James Bond - seven times - of them all). Quatermain is retired and relaxing when he's approached by a man from British Intelligence. The empire needs him.
Of course Quatermain refuses but then some representatives from a different group show up. They're also looking for Quatermain but not to recruit him and a believable (comic book) fight ensues. Connery is in his 70's but he can still kick ass, no question.
On to London where Quartermain meets the rest of the League: a gentleman thief named Rodney Skinner (Tony Curran: THE 13the WARRIOR, BLADE II), a vampire named Mina Harker (Peta Wilson: NIKITA [TV]), a brash, young American named Tom Sawyer (Shane West: DRACULA 2000), inventor extraordinaire Captain Nemo (Naseerruddin Shah) and their host/boss, "M" (Richard Roxburgh: MISSION IMPOSSIBLE II). After a few adventures and a brush with the Phantom they also manage to recruit Dr. Jekyll (Jason Flemyng: DEEP RISING, FROM HELL, BELOW), although they're more interested in his alter ego, and Dorian Gray (Stuart Townsend: QUEEN OF THE DAMNED).
And yes, if you passed high school lit class, you recognize most of these names as characters from science fiction and horror of the 19th century. Some of the actors do a better job than others at bringing these characters to the screen. Stuart Townsend is playing the same snide, bored immortal he played in QUEEN OF THE DAMNED and Jason Flemyng evokes sympathy as the conflicted Dr. Jekyll, who claims he doesn't want to transform into Mr. Hyde anymore and yet carries a case full of doses of the transformation formula where ever he goes.
The questions and plot holes keep piling up as the group pursues the Phantom. The chase takes place mostly with Captain Nemo's huge submarine, the Nautilus, which is far more advanced than all the "advanced" weaponry of the Phantom. Probably the most eye-rolling moment takes place when the Phantom is traced to Venice and the cruise-ship-sized Nautilus is taken down the canals and into the city. No freakin' way!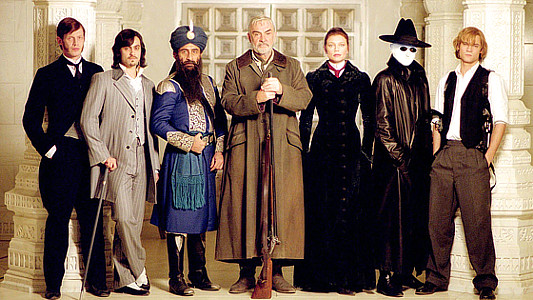 Other places are more lazy and irritating than eye rolling. At one point the Phantom has revealed a major twist, in great detail, to the League. He then says, "You're probably wondering why I told you this…" and goes on to describe how he plans to do them in. But when he said that he wasn't talking to the League. He was talking to the audience in an incredibly lame, ham-handed attempt at providing exposition.
And now it's time for me to provide a
!!!SCIENCE MOMENT!!!:
There is a scene where we discover that Nemo's great submarine is solar powered.
Yeah, you read that right.
Now that's not quite as stupid as it seems because they mention this when the sub is on the surface, charging its batteries with solar energy*.
Continued at /LXG: The Science Moment
This movie is such an absolute mess that not even Connery's alpha-male charisma can save it. There are mildly interesting scenes and a couple of laughs lost in a wasteland of giant plot holes, cliché-ridden dialogue and just plain bad writing and directing. I give it one shriek girl.


This review copyright 2003 E.C.McMullen Jr.