THE LAST EXORCISM III Movie Poster
While feoamante. com has always kinda been the red-headed, bastard, adopted child of Horror Thriller sites, I'm not bitter.

While Feo Amante's Horror Thriller usually gets press releases touting some new movie weeks or even months AFTER it's release (or longer), and long after everyone else got the news, I'm not bitter.
In fact, I often get down on my god damn knees and thank the Flying Spaghetti Noodle Monster that I'm not BITTER!
But I'm especially happy today, because Feo Amante's Horror Thriller was given first peek at the all new THE LAST EXORCISM III movie poster!*
See, my review of the first THE LAST EXORCISM was a little less than effusive. What can I say? It's how I felt after watching the damn thing (Damn! Thing! Ha! Cuz it's a movie about...).
So the fact that I got my mitts on the upcoming poster for a sequel over a year away? That's a pretty damn big deal considering that THE LAST EXORCISM II isn't even out!

Maybe if I sucked up more?

In that case, let me just say that I am astoundingly, awesomely proud to be the first anyone anything anywhere to present the movie poster for THE LAST EXORCISM III!
THE LAST EXORCISM
First Silly Contortion Poster

(WHAT DO DEMONS KNOW ABOUT WALKING AND PROPER POSTURE. THEY'LL NEVER GET ANYWHERE FAST SHUFFLING AROUND LIKE THAT!)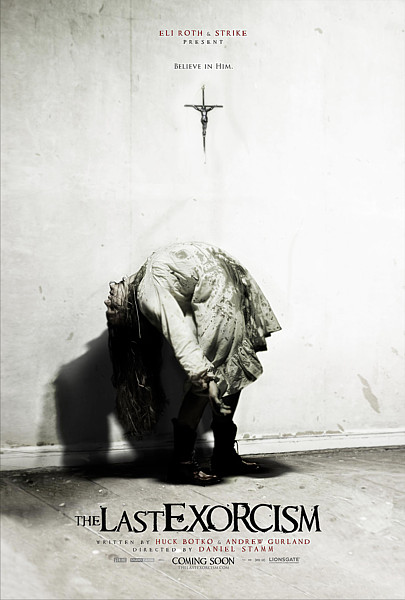 THE LAST EXORCISM II
#2 Silly Contortion Poster

(HEY! DON'T BITCH ABOUT THE TITLE. HOW MANY "FINAL FANTASY" GAMES AND MOVIES ARE WE UP TO NOW?)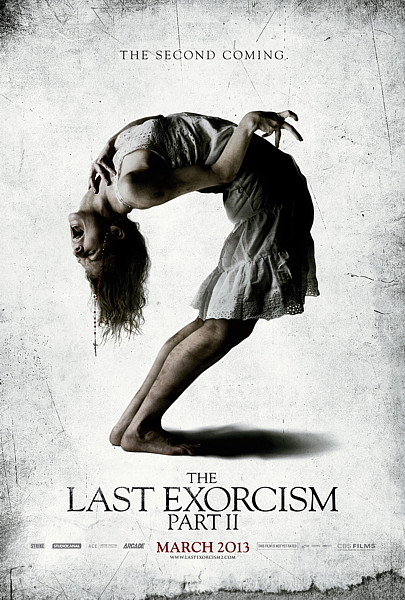 THE LAST EXORCISM III
Very Silly Contortion Poster

This article copyright 2013 E.C.McMullen Jr.




Return to Movies