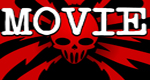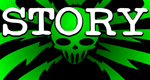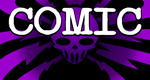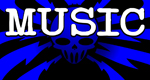 Support This Site

When You Buy My Books
E.C. McMullen Jr.
PERPETUAL
BULLET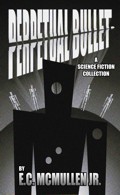 "'Some People' ... may be the standout story in the book."
-

John Grant

, Infinityplus

E.C. McMullen Jr.
WILLOW BLUE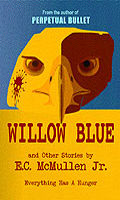 "'Willow Blue' will burrow under your skin and stay there long after you've put the book down."
- Jeffrey Reddick, Creator of
FINAL DESTINATION

IN OTHER BOOKS
E.C. McMullen Jr.'s
short story
CEDO LOOKED LIKE PEOPLE
in the anthology
FEAR THE REAPER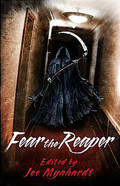 "This Ray Bradbury-esque is one of the most memorable and one of the more original stories I've read in a long time."
- Amazon Review

HORROR 201:
The Silver Scream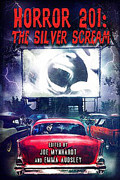 Filmmaker's Guidebook
featuring
RAY BRADBURY,
JOHN CARPENTER,
WES CRAVEN,
TOM HOLLAND,
E.C. McMULLEN Jr.,
GEORGE A. ROMERO,
and many more.

Also
IN CINEMA
E.C. McMullen Jr.
Head Production Designer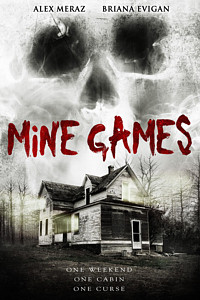 MINE GAMES


(Starring:
JOSEPH CROSS, BRIANA EVIGAN,
ALEX MERAZ)

Dept. head
Special Effects Make-Up
(SFX MUA)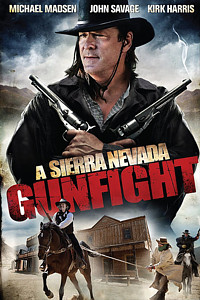 A SIERRA NEVADA
GUNFIGHT
(MICHAEL MADSEN & JOHN SAVAGE).

Production Designer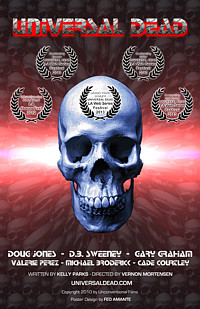 UNIVERSAL DEAD
(DOUG JONES,
D.B. SWEENEY,
GARY GRAHAM)

ART DIRECTOR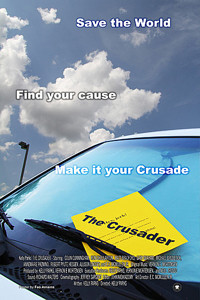 THE CRUSADER
(COLIN CUNNINGHAM,
GARY GRAHAM)
Review by
E.C. McMullen Jr.

NIGHTMARE

- 1964
USA Release: June 17, 1964
Hammer Films / Universal Pictures
Rated: USA: N/A
When Janet has nightmares, they are a doozy. They send her sitting bolt upright out of bed, not in an awakened shock, but an awakened screaming, thrashing, unable to escape the night terror just experienced.
Because Janet (Jennie Linden: DR. WHO AND THE DALEKS, VAMPIRA) is at Hatcher's School for Young Ladies, it doesn't make her popular with the other girls. Her teacher, Mary Lewis (Brenda Bruce: PEEPING TOM) doesn't know what to make of her and tries to reason with her. But Janet isn't worried about being suspended from school in the middle of the semester. She wants to go home to her guardian, Henry Baxter (David Knight: THE DEVIL'S AGENT). Janet speaks lovingly of him.
Soon Janet and her teacher are traveling home, driven by the Chauffuer, John (George A. Cooper: HELL IS A CITY, THE BRAIN, DR. WHO [TV], DRACULA HAS RISEN FROM THE GRAVE), though Janet is distrustful of both people and events. The more we learn about Janet, the weirder she gets. To American eyes, Janet lives in huge mansion. Soon she is home, greeting the housekeeper, Mrs. Gibbs (Irene Richmond: THE BRAIN, DR. TERROR'S HOUSE OF HORRORS, HYSTERIA). Almost immediately she asks for Henry and when he isn't there, she nearly falls apart.
Janet is in a constant state of mood swings from happiness to paranoia and suspicions. So when she meets Grace Maddox (Moira Redmond: PIT OF DARKNESS), a companion for Janet sent by Mr. Baxter, Janet is instantly distrustful.
Once Mary and Grace have some time alone together, Grace admits that she's not a hired companion, but a nurse.
Later, Mrs. Gibbs confides in Mary as to why Janet is so high strung. Mrs. Gibbs dotes on Janet and can't bear the idea that anyone would get the wrong idea about her. Mrs. Gibbs was there the day that Janet, on her 11th birthday, witnessed the horrible death of her father. The murder was committed by her mother, who for reasons unknown, went apeshit and dug through her husband's chest with the cake knife. You're a nice piece of work, lady. You just HAD to do that on your daughter's birthday? Since that day Janet is afraid that she might inherit her Mother's insanity.
Mary dismisses the idea of inheriting madness. Yes, admits Mrs. Gibbs. But isn't it possible that someone could become so worried about going insane, that they do? Miss prim and proper teacher doesn't have an answer for that and the next day she returns to the girl's school and it's only Janet, Mrs. Gibbs, and Grace for a while.
And the problem with Janet's nightmares? Now that Janet has returned to the house where her Mother murdered her Father, they only get worse. Janet awakes to find a woman at her bed. She's never seen this woman in her life, but the ghost or whatever it is has a face disfigured by a long scar. The woman says nothing, only spookily haunts Janet's privacy and no one else ever sees or hears it. Janet decides to follow the woman and when she does, the ghost leads her to a room where Janet finds her slain, in the same way her father was killed, a knife sticking out of her chest and Janet's 11th Birthday cake beside it.
Eventually Henry Baxter, the family lawyer prior to everything hitting the fan, the executor of the estate, and the court appointed guardian of Janet, arrives. When he meets Janet, he treats her kindly like a child – which she isn't anymore – but she surprises him with a passionate embrace and a kiss on the mouth. Taken aback, he awkwardly tries to brush it off with wit. When Janet begs him to stay, he reminds her that he has a wife waiting for him at home. He promises to return, but Janet also makes him promise to never send her to a hospital.
That night, the nightmare gets worse. Janet can't tell where her dreams end and reality begins anymore. Soon she sees the ghost even in daylight. In the vast mansion with its many shadowed rooms and halls, Janet's terror can only increase as the days tick down to her upcoming birthday.
Nobody knows how to write a twisted scary script like Jimmy Sangster (X- THE UNKNOWN, THE CURSE OF FRANKENSTEIN, DRACULA [1958], THE REVENGE OF FRANKENSTEIN, BLOOD OF THE VAMPIRE, THE CRAWLING EYE, THE MUMMY [1959], THE BRIDES OF DRACULA, THE HELLFIRE CLUB, THE TERROR OF THE TONGS, TASTE OF FEAR, PARANOIAC, MANIAC, HYSTERIA, THE NANNY, DRACULA: PRINCE OF DARKNESS). And while Jimmy wrote a lot of great movies he wrote some mediocre ones as well. How he could do both with such aplomb made Jimmy write a book about his life, Do You Want It Good Or Do You Want It Tuesday? With NIGHTMARE, Jimmy not only wrote the script but he also produced the movie, insuring that this one would be good. And good it is.
Two time Oscar winner (for Cinematography) Director Freddie Francis (THE BRAIN, PARANOIAC, THE EVIL OF FRANKENSTEIN, DR. TERROR'S HOUSE OF HORROR, HYSTERIA, THE SKULL, THE PSYCHOPATH, THE DEADLY BEES, THEY CAME FROM BEYOND SPACE, TORTURE GARDEN, DRACULA HAS RISEN FROM THE GRAVE, TROG, TALES FROM THE CRYPT, THE CREEPING FLESH, TALES THAT WITNESS MADNESS, SON OF DRACULA, CRAZE, THE GHOUL, LEGEND OF THE WEREWOLF, THE DOCTOR AND THE DEVILS, DARK TOWER) takes NIGHTMARE on a tight, fast journey that's never rushed, through a landscape of terror and nightmare in the simplest terms. There was no need for gaudy special effects with this one, as Sangster knew that Horror lies where we feel most safe, in our own home. Janet's battle to maintain awareness of her reality and all that goes on around her, only serves to make her unwilling descent into madness that much more tragic.
4 Shriek Girls.





This review copyright 2010 E.C.McMullen Jr.