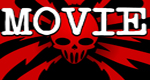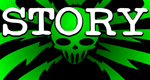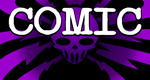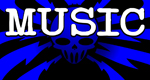 Support This Site

When You Buy My Books
E.C. McMullen Jr.
PERPETUAL
BULLET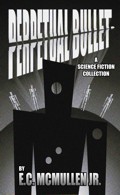 "'Some People' ... may be the standout story in the book."
-

John Grant

, Infinityplus

E.C. McMullen Jr.
WILLOW BLUE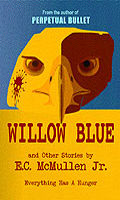 "'Willow Blue' will burrow under your skin and stay there long after you've put the book down."
- Jeffrey Reddick, Creator of
FINAL DESTINATION

IN OTHER BOOKS
E.C. McMullen Jr.'s
short story
CEDO LOOKED LIKE PEOPLE
in the anthology
FEAR THE REAPER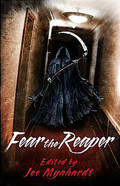 "This Ray Bradbury-esque is one of the most memorable and one of the more original stories I've read in a long time."
- Steve Isaak,
Goodreads

HORROR 201:
The Silver Scream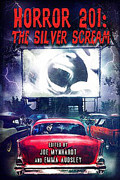 Filmmaker's Guidebook
featuring
RAY BRADBURY,
JOHN CARPENTER,
WES CRAVEN,
TOM HOLLAND,
E.C. McMULLEN Jr.,
GEORGE A. ROMERO,
and many more.



Extensively quoted in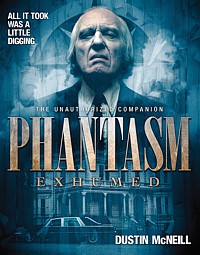 PHANTASM
EXHUMED
The Unauthorized Companion

Also
IN CINEMA
E.C. McMullen Jr.
Head Production Designer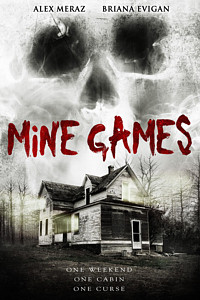 MINE GAMES


(Starring:
JOSEPH CROSS, BRIANA EVIGAN,
ALEX MERAZ)

Dept. head
Special Effects Make-Up
(SFX MUA)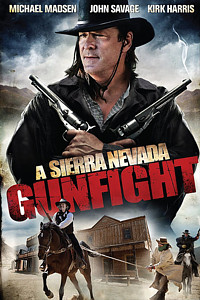 A SIERRA NEVADA
GUNFIGHT
(MICHAEL MADSEN & JOHN SAVAGE).

Production Designer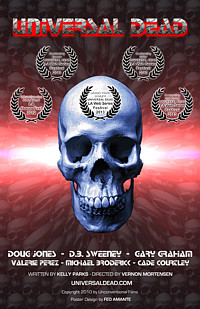 UNIVERSAL DEAD
(DOUG JONES,
D.B. SWEENEY,
GARY GRAHAM)

ART DIRECTOR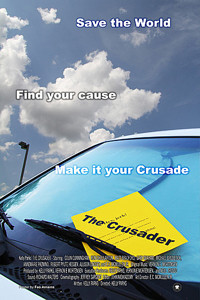 THE CRUSADER
(COLIN CUNNINGHAM,
GARY GRAHAM)
Review by
E.C.McMullen Jr.

PARANORMAL ACTIVITY

- 2007
USA Release: Oct. 16, 2007
Blumhouse Productions
Rated: USA: R
Any long time Feo fans out there know that I watch a LOT of Horror Thriller movies. And of all of those through the years, many of them were first seen in theaters. So let me tell you right now: never in my life have I seen an audience so scared and screaming as when I watched PARANORMAL ACTIVITY.
I grant you, when a real Horror Thriller fan goes to a movie, they don't sit there all bottled up, doing their best to refuse to be scared. I've watched a few Horror movies during one of my tons of movie nights with people who don't want to be scared. They start yapping in the first minute of the movie, criticizing even the credits, just to keep their voice going so they won't slip and allow themselves to get involved in the movie. They are so fearful of humiliating themselves in front of everyone else by being scared, letting out a noise and revealing their fright, that they won't shut up (I never invite them back).
The audience on the night I went to see this movie, spent their money and wanted to be scared. Of course, we've seen lots of flicks where we wait in the dark, wanting to be scared, and the movie turns out to be crap. And Hollywood intentionally makes a lot of crap. And most of that crap is Hollywood Horror Thriller movies.
PARANORMAL ACTIVITY isn't a Hollywood made movie.
Micah (Micha Sloat) buys a high definition camera one day and videos his girlfriend coming home from work. Micah can do this because he's a day trader and makes his living in front of his computer all day. The reason for the camera is to find out what is really going on in their San Diego home. As we learn from Micah's girlfriend, Katie (Katie Featherston: MUTATION), since she was around 8 years old, weird stuff has always happened around her. Once, the family home caught fire. Nobody died in it, but the Fire Department was never able to explain the cause of the blaze either.
Both of them have been suffering for a while from odd things happening at night while they sleep, and Micah has had enough and wants to get to the bottom of it. Katie isn't sure she wants to know. Both of them are in love, playful, and Micah, while angry at the circumstances, is doing this out of a lover's sense of protecting Katie.
PARANORMAL ACTIVITY brings the Horror without nudity and virtually no blood. It scares by building upon a slow but interesting pace. Micah and Katie are fun to watch, are playful with each other, and are as curious yet hesitant as any of us would be about just what is really going on while they sleep. Little by little, the video that they shoot at night reveals an ever growing evil presence. At one point, Katie, so freaked out over the pervious night's video, hires a Psychic to come over. In short time, the Psychic (Mark Fredrichs) tells them that their problem is over his head. What they have isn't a ghost, but a demon.
From here on in the movie kicks into slight acceleration. Micah doesn't quite believe in ghosts, really doesn't believe in demons, but he is afraid Katie might, so he sets about studying all he can about their lore.
Katie wants to call a demonologist or exorcist, Micah wants to handle it himself. As their fear heightens, so does the intensity of the nightly visits.
The realism of Katie and Micah's relationship, according to first time ever writer and director Oren Peli, was brought about by patience with a casting call until he had the right actors, who had a great chemistry with each other. Then, he gave them virtually no script. Laying out only scenes and what was to take place within those scenes, Oren had Katie and Micah freeform the conversations that two lovers would have in such situations. This kind of storytelling doesn't work all of the time, but for a handful of newcomers and first timers, it probably helped. There's no ponderous conversations, over-emoting of emotion, and even the necessary exposition goes down smooth and makes sense within the context of the film.
Speaking of film: PARANORMAL ACTIVITY was shot digitally on a handheld camcorder with a budget anywhere from $11,000 to $15,000. Apparently, it made its money back before it ever found distribution through Dreamworks and Paramount. But now the profit of a few hundred thousand dollars (more than most micro-budget film makers at this level ever see for their movie) is already figuring in the millions in the very first opening weekend. PARANORMAL ACTIVITY performed great for a $10 million dollar movie, let alone a $15k one. Like Quentin Tarantino before him, Oren has spoke at length about how he learned to make a movie by watching movies. To make sure he made the movie the way it needed to be, he edited it himself.
The reward for audiences is no trudging down the irritating "memory lane" of trite Hollywood Horror movie bromides, which were stuffed by the fistful into nearly every Hollywood Horror Thriller turkey so far this year. All of those movies tanked or died at the break-even finish line.
For a movie that is essentially another "haunted house" or possession flick, PARANORMAL ACTIVITY is remarkably fresh and compelling.
Have you ever noticed that most Horror Thriller movies have that one "punchy" scene?
Everybody talks about the "head in the boat" scene in JAWS, or the "chestburster" scene in ALIEN, or the first time Michael rises from the apparent dead in HALLOWEEN. Lots of Horror Thriller movies, even mediocre ones, have that one really "punchy" scene. This one has three. For fans of supernatural Horror Thrillers, PARANORMAL ACTIVITY will likely scare you like no other movie you've ever seen.
EVER!
PARANORMAL ACTIVITY is a 5 ShriekGirl Horror Thriller classic!






This review copyright 2007 E.C.McMullen Jr.