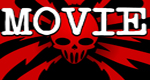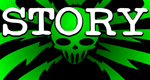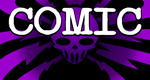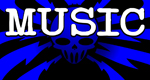 You Support This Site
When You Buy My Books
E.C. McMullen Jr.
PERPETUAL
BULLET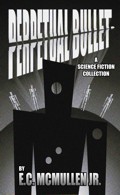 "'Some People' ... may be the standout story in the book."
-

John Grant

, Infinityplus

E.C. McMullen Jr.
WILLOW BLUE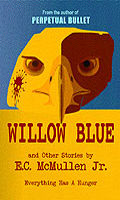 "'Willow Blue' will burrow under your skin and stay there long after you've put the book down."
- Jeffrey Reddick, Creator of
FINAL DESTINATION

IN OTHER BOOKS
E.C. McMullen Jr.'s
short story
CEDO LOOKED LIKE PEOPLE
in the anthology
FEAR THE REAPER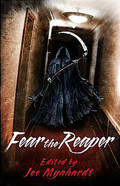 "This Ray Bradbury-esque is one of the most memorable and one of the more original stories I've read in a long time."
- Steve Isaak,
Goodreads

HORROR 201:
The Silver Scream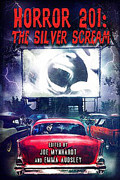 Filmmaker's Guidebook
featuring
RAY BRADBURY,
JOHN CARPENTER,
WES CRAVEN,
TOM HOLLAND,
E.C. McMULLEN Jr.,
GEORGE A. ROMERO,
and many more.



Extensively quoted in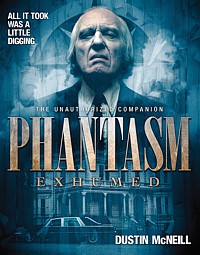 PHANTASM
EXHUMED
The Unauthorized Companion

Robert S. Rhine's
SATAN'S 3-RING
CIRCUS OF HELL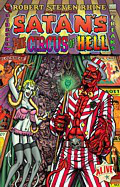 Forward by
GAHAN WILSON &
FEO AMANTE.
Featuring comics by
ALEX PARDEE,
WILLIAM STOUT,
STEVE BISSETTE,
FRANK DIETZ,
JIM SMITH,
FRANK FORTE,
ERIC PIGORS,
MIKE SOSNOWSKI,
OMAHA PEREZ,
DAVID HARTMAN,
STEVEN MANNION,
and more!

And In
CINEMA


E.C. McMullen Jr.


Head Production Designer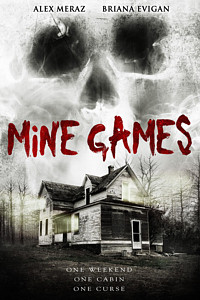 MINE GAMES


(Starring:
JOSEPH CROSS, BRIANA EVIGAN,
ALEX MERAZ)

Dept. head
Special Effects Make-Up
(SFX MUA)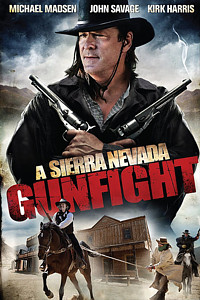 A SIERRA NEVADA
GUNFIGHT
(MICHAEL MADSEN & JOHN SAVAGE).

Production Designer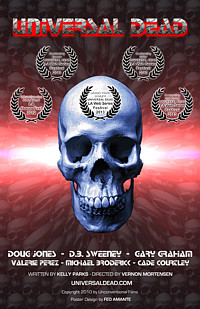 UNIVERSAL DEAD
(DOUG JONES,
D.B. SWEENEY,
GARY GRAHAM)

Art Director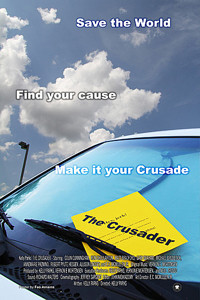 THE CRUSADER
(COLIN CUNNINGHAM,
GARY GRAHAM)
Review by
Kelly Parks

WRONG TURN

- 2003
USA Release: May 30, 2003
DCP Wrong Turn Productions / Summit Entertainment / Constantin Film Produktion GmbH / Stan Winston Studio / Media Cooperation One GmbH / Newmarket Capital Group LLC / 20th Century Fox
Rating: USA: R
I used to be a professional stand up comic, and by professional I mean a living-on-the-road, traveling from gig to gig and town to town most of the year comic. I mostly traveled by the big highways but occasionally while planning my route to the next bar full of red necks I'd risk a short cut on one of the lesser routes. That mostly worked out okay.
But once I was on a country road in Arkansas. I needed gas so I stopped in the next town, which had the vaguely familiar name of Fouke. As I drove in I kept thinking, "Why does that name sound familiar?" The gas station answered that question. Painted on the wall was a giant, shambling image of the Fouke Monster, subject of the sort-of documentary, "The Legend of Boggy Creek". If you watch it on DVD now it'll seem pretty hokey, but I saw it in the theatre when I was ten and it scared the bejeezus out of me.
At first I was thrilled. Being a fan of all things weird I was happy to be there and talk to a couple locals and buy some bad trinkets. But then I was on my way, driving along that same country road as the sun set on the thick woods and swamp all around me. What was out there? I tried to laugh it off but the thought popped into my head that this would be a bad place for a flat tire. Then I saw—
But that's neither here nor there.
WRONG TURN was directed by Rob Schmidt and written by Alan B. McElroy (BALLISTICS: Ecks vs. Sever, LEFT BEHIND, SPAWN, HALLOWEEN 4). It opens with a young couple rock climbing in the wilderness. The guy makes it to the top and shouts in victory. He urges the girl on but then something bad happens to him, and then to her.
Cut to young, good looking med student Chris Finn (Desmond Harrington: GHOST SHIP) caught in a traffic jam on his way to an important job interview. His impatience gets the better of him and he decides to find a short cut. The highway represents civilization but in moments he's on a dirt road in Nowhere, West Virginia.
Chris stops at a nasty, beat up hillbilly gas station. The audience gasped when the three-toothed attendant came on screen. He was chugging a bottle of pepto and not in a helpful mood. Chris notices a dotted line on the wall-mounted map that looks like a road across the wilderness to the highway and that's good enough for him.
He doesn't make it far down the narrow dirt road when he crashes into the poorly parked SUV of a bunch of lost college kids (the crash scene is jarringly well done). The kids were on a camping trip to help cheer up their recently dumped friend Jessie (Eliza Dushku: TRUE LIES, BUFFY THE VAMPIRE SLAYER [TV], ANGEL [TV], SOUL SURVIVORS, TRU CALLING [TV]).
Their car had its tires flattened by deliberately placed barbwire so now no one has a functional vehicle. Chris and Jessie, along with Jessie's friends Scott (Jeremy Sisto: MAY, SIX FEET UNDER [HBO]) and Carly (Emmanuelle Chirqui: RICKY 6), hike for help while Jessie's horny, stoner friends Evan (Kevin Zegers: FEAR OF THE DARK, SHADOW BUILDER) and Francine (Lindy Booth: THE SKULLS 2, AMERICAN PSYCHO 2) wait by the car. Guess what happens to them?
The rest of the group sees signs of activity in the woods and eventually reaches a dilapidated shack surrounded by junked cars (some pretty new). They go inside looking for a phone and find some very nasty surprises. Then the boys come home.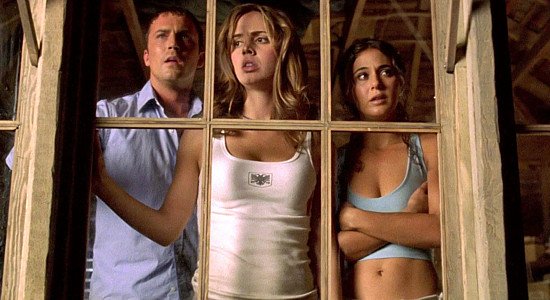 "Guns, y'know? We could really use a few guns right now."
And when I say the boys, I mean the freakiest back woods, in bred hillbillies you ever did see. Played by actors Julian Richings (MIMIC, CUBE), Gerry Robbins (JILL THE RIPPER, IN THE MOUTH OF MADNESS) and Ted Clark (HAPPY HELL NIGHT), these Humanoids from the Deep South are extreme stereotypes but horrifically believable. I also got the strong impression that these boys are kin to Leatherface and his folks. You can see the family resemblance.
This is a formula horror movie but the formula is followed well and the story is tight. And the bad guys are truly scary. I give it three shriek girls.




This review copyright 2003 E.C.McMullen Jr.