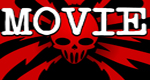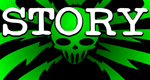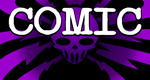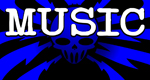 Support This Site
When You Buy My Books
E.C. McMullen Jr.
PERPETUAL
BULLET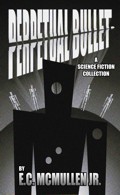 "'Some People' ... may be the standout story in the book."
-

John Grant

, Infinityplus

E.C. McMullen Jr.
WILLOW BLUE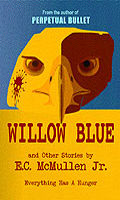 "'Willow Blue' will burrow under your skin and stay there long after you've put the book down."
- Jeffrey Reddick, Creator of
FINAL DESTINATION

IN OTHER BOOKS
E.C. McMullen Jr.'s
short story
CEDO LOOKED LIKE PEOPLE
in the anthology
FEAR THE REAPER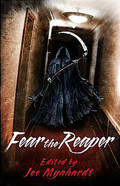 "This Ray Bradbury-esque is one of the most memorable and one of the more original stories I've read in a long time."
- Amazon Review

HORROR 201:
The Silver Scream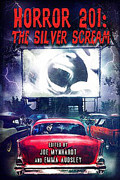 Filmmaker's Guidebook
featuring
RAY BRADBURY,
JOHN CARPENTER,
WES CRAVEN,
TOM HOLLAND,
E.C. McMULLEN Jr.,
GEORGE A. ROMERO,
and many more.



Extensively quoted in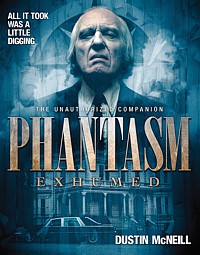 PHANTASM
EXHUMED
The Unauthorized Companion

Robert S. Rhine's
SATAN'S 3-RING
CIRCUS OF HELL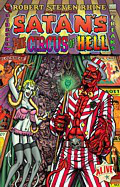 Forward by
GAHAN WILSON &
FEO AMANTE.
Featuring comics by
ALEX PARDEE,
WILLIAM STOUT,
STEVE BISSETTE,
FRANK DIETZ,
JIM SMITH,
FRANK FORTE,
ERIC PIGORS,
MIKE SOSNOWSKI,
OMAHA PEREZ,
DAVID HARTMAN,
STEVEN MANNION,
and more!

Also
IN CINEMA
E.C. McMullen Jr.
Head Production Designer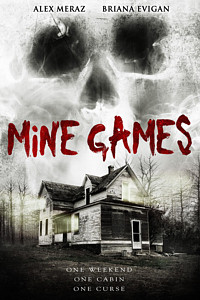 MINE GAMES


(Starring:
JOSEPH CROSS, BRIANA EVIGAN,
ALEX MERAZ)

Production Designer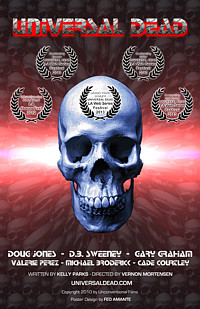 UNIVERSAL DEAD
(DOUG JONES,
D.B. SWEENEY,
GARY GRAHAM)
Review by
E.C.McMullen Jr.

NIGHT WATCH

aka

NOCHNOI DOZOR

- 2004
USA Release: March 6, 2006
Bazelevs Production / Channel One Russia / TABBAK / 20th Century Fox Searchlight
Ratings: USA: R
Wow! Now HERE is a movie that starts out like an epic should. Goth types in the audience will be dropping their Raisinets over this one and for good reason. Great and pwoerful battles between the forces of good and evil abound, In fact, that is the only thing that's going on! And the battles are large and meaningful in scope.
Sadly, like many epics, it starts off with one hell of a lot of narration. Now, for me, narration is a mixed bag. FIGHT CLUB, for example, didn't have narration, it had internal dialogue. Other movies have had narration to tell a simple story - like RESIDENT EVIL - and those are stupid. Worse! They narrate the words you see onscreen. You are being read to! Argh!
But NIGHT WATCH has narration over action. You see two sides of a battle, ready to begin. You have no idea why they are fighting and, if it wasn't for the narration, you'd need an entire movie just to bring you up to this moment. So within the context of the story, this particular narration is done well.
In fact, there is much to this story that would usually be a huge freaking No-No, that director and co-writer, Timur Bekmambetov (DAYWATCH) gets away with, for example: One of these is the foreknowledge that this movie begins a great epic of two more movies. Such knowledge was all that kept me from thinking that THE LORD OF THE RINGS: THE FELLOWSHIP OF THE RING, wasn't crap. I gave it some slack because a great epic was kicking off.
Oddly enough, the very first Star Wars movie was epic without any promise of additional sequels, and though it had the famous wordy opening, it didn't use narration or a lot of exposition. Something bad happened in the past, and we watched the last of the heroic losers as the majority accepted their fate.
So know that there are two forces The Light Side and the Dark Side. They battle, it goes on for too long, and the leader of the Light Side, Boris Geser (Vladimir Menshov: UBIYSTVO NA MONASTYRSKIKH PRUDAKH, DAY WATCH) performs a Shout, freezing the battlefield that included one hapless human who was passing through when it all began. General Geser met with General Zavulon (Viktor Verzhbitsky: DAY WATCH) of the Dark Side and together, whispering into either ear of the human trapped between them, worked out a truce.
Now it is the present. A man goes to a woman whom he's heard is a witch. His girlfriend has left him for another man and he wants her back. The witch, Darya Schultz (Rimma Markova: DAY WATCH) tells him that his ex-girlfriend carries the baby of another man and her spell will never work so long as the child is there to pull the girlfriend back to the real father.
The man, Anton Gorodetsky (Konstantin Khabensky: POKLONNIK, DAYWATCH) considers this until the witch asks, "Do you want me to kill it?" Anton considers this: its an abortion, but it is his decision, one he would take from the woman he loves. Confused, betrayed, and angry, he gives in to his worst desires.
Merry Mishaps occur.
Now its 12 years later. A boy swimming in a public pool starts bleeding from his nose. The blood turns into words that say, "Come to me". In a trance he gets out of the pool and follows the voice.
Meanwhile, an older Anton, still alone, gets a phone call. Someone is using The Call against a normal human. The truce is being violated and it is up to Anton, who discovered, twelve years ago, that he is no normal human, but an Other. No one can be told whether to be Light or Dark, but Anton chose the light. He must try to find the victim before the child reaches the vampires who are calling him. During the chase, he discovers something much worse.
Merry Mishaps occur again.
Based on the novel by Sergei Lukyanenko, NIGHT WATCH is powerful and bold in a way very few Horror movies are. Horror films trying to outgore each other are known, of course, but neither are powerful and bold requires more than rubber and food colored syrup. It requires a storyline of some strength and NIGHT WATCH has this in abundance. Possibly too much at times, as there are a surfiet of ideas thrown at the viewer, a little too much for just one movie that keeps under a two hour time limit.
Never the less, NIGHT WATCH is one hell of a great ride. The special effects by newcomer, Peter Gorshenin, aren't mere eye candy, but native to the story.
Great performances also come from Galina Tyunina as a Sorceress who was turned into an owl for punishment. Aleksei Chadov as Kotsya, Anton's neighbor and friend, who chose the Dark Side. Aleksandr Samojlenko, a man who is a transformer, in this case, a Bear. And Dmitri Martynov as Yegor, the child in trance to The Call, who sets the new battle in motion.
The direction and editing is tight and the action is amazing, with good nightmarish sequences and moments that will make an audience cheer. I found the motivations behind the ending to be rather trite, all things considered, but then, this isn't really the ending, is it?
Three Shriek Girls.




This review copyright 2006 E.C.McMullen Jr.