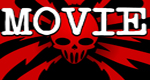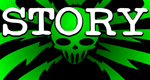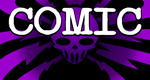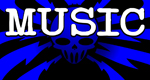 You Support This Site
When You Buy My Books
E.C. McMullen Jr.
PERPETUAL
BULLET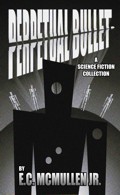 "'Some People' ... may be the standout story in the book."
-

John Grant

, Infinityplus

E.C. McMullen Jr.
WILLOW BLUE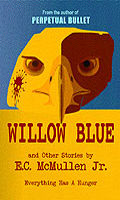 "'Willow Blue' will burrow under your skin and stay there long after you've put the book down."
- Jeffrey Reddick, Creator of
FINAL DESTINATION

IN OTHER BOOKS
E.C. McMullen Jr.'s
short story
CEDO LOOKED LIKE PEOPLE
in the anthology
FEAR THE REAPER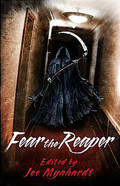 "This Ray Bradbury-esque is one of the most memorable and one of the more original stories I've read in a long time."
- Steve Isaak,
Goodreads

HORROR 201:
The Silver Scream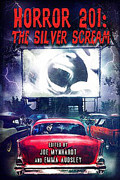 Filmmaker's Guidebook
featuring
RAY BRADBURY,
JOHN CARPENTER,
WES CRAVEN,
TOM HOLLAND,
E.C. McMULLEN Jr.,
GEORGE A. ROMERO,
and many more.



Extensively quoted in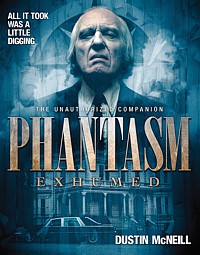 PHANTASM
EXHUMED
The Unauthorized Companion

And
IN CINEMA


E.C. McMullen Jr.


Head Production Designer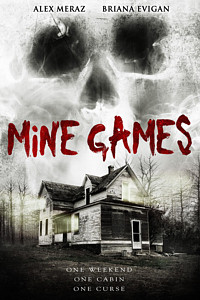 MINE GAMES


(Starring:
JOSEPH CROSS, BRIANA EVIGAN,
ALEX MERAZ)

Production Designer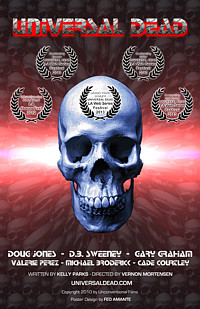 UNIVERSAL DEAD
(DOUG JONES,
D.B. SWEENEY,
GARY GRAHAM)

ART DIRECTOR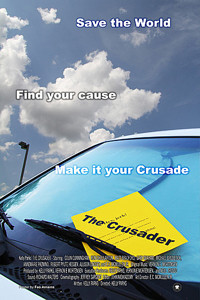 THE CRUSADER
(COLIN CUNNINGHAM,
GARY GRAHAM)
Review by
Mike Oliveri

8MM

- 1999
August Films / Warner Brothers
Ratings: Norway & U.K: 18 / Sweden: 15 / USA: R
As I sit down to write this review, I asked myself "What the Hell does writer Andrew Kevin Walker do with his nights?" Watch this flick, then watch SE7EN, which he also wrote. Note all the dark, sleazy scenes, despite two very different directors. Drawing on experience? Perhaps, perhaps not. But whatever his inspiration, it worked for the films.
The first half of 8MM is somewhat boring, showing a lot of exposition and plot set-up. Private investigator Tom Welles (Nicolas Cage: BRINGING OUT THE DEAD) is hired by a millionaire's elderly widow (Myra Carter) to investigate what appears to be a snuff film she discovered in her husband's wall safe. He at first assumes that it's phony, and the old woman's lawyer (Anthony Heald: SILENCE OF THE LAMBS, DEEP RISING) assures him that it must be. However, after watching the old 8mm reel in which a young girl is brutally murdered by a huge man in a leather mask, he decides to take the case.
Some time is spent chasing leads and visiting the young girl's mother, but once his search takes him to a small-time pornographer played by James Gandolfini (FALLEN), things really start to take off.
Welles tour guide through the porn underground is an intelligent kid who's music career never quite took off, and he found himself stuck as a clerk at an adult bookstore. The character, Max California, is well-played by Joaquin Phoenix (U-TURN), and his character's statement "When you dance with the devil, you don't change him: the devil changes you" becomes a sort of theme for the entire film.
As Welles gets closer and closer to the truth, he finds himself deeper and deeper in filth and depravity. He sees things that many people would love to forget exists, or in other cases, would rather not admit they were even remotely involved in. He visits the murdered girl's mother, and can't help but be affected by her fear and despair that her daughter has never been found, and he just doesn't have the heart to tell her what's happened.
The end is the ultimate example of just how far what he sees takes out of our Mr. Welles, and unfortunately I can't elaborate without giving away the ending. I will say that it was a terrific ending, however, and one that I felt was perfect for the film. Just sit through the first hour, then let the rest of the film take you for a ride.
The film also stars Peter Stormare (JURASSIC PARK 2: THE LOST WORLD) as Dino Velvet, a big-time director and distributer of hardcore pornography. Another underrated actor, Stormare plays the role of the sleazeball to the hilt. Keep an eye on him for the film's only moment of humor.
A somewhat surprising moment is when Welles finally confronts "Machine", the man in the leather mask (Christopher Bauer: THE DEVIL'S ADVOCATE, FACE/OFF). The brief dialogue they share is gives us another of Walker's statements on the darker side of humanity.
I'll admit that while the opening credits were flashing across the screen and I saw "Directed by Joel Schumacher", my heart sank. Sure, he did a few decent horror flicks like THE LOST BOYS and FLATLINERS, but the guy took Batman and Robin closer to being a couple of pucker pounders than anyone before him, and effectively destroyed the franchise with its overacting and and just plain weird sets and effects. Then there's the horrible ending to FALLING DOWN . . .
Anyway, I've got to give the guy credit on 8MM. He pulled no punches and it was very well done. It's intense, it makes sense, it makes a point without ramming it down your throat, and it holds one's interest. Again, could have been paced better in the beginning, but I guess you've got to find some way to get characters from point A to point B that is realistic. Any other way would have probably been noticeably contrived.
I give it four shriek girls. Not for the squeamish.





This review copyright 1999 E.C.McMullen Jr.