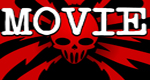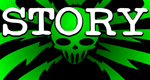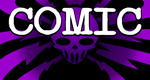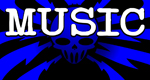 Support This Site

When You Buy My Books
E.C. McMullen Jr.
PERPETUAL
BULLET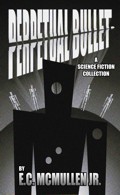 "'Some People' ... may be the standout story in the book."
-

John Grant

, Infinityplus

E.C. McMullen Jr.
WILLOW BLUE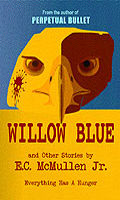 "'Willow Blue' will burrow under your skin and stay there long after you've put the book down."
- Jeffrey Reddick, Creator of
FINAL DESTINATION

IN OTHER BOOKS
E.C. McMullen Jr.'s
short story
CEDO LOOKED LIKE PEOPLE
in the anthology
FEAR THE REAPER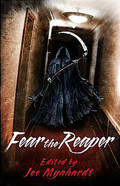 "This Ray Bradbury-esque is one of the most memorable and one of the more original stories I've read in a long time."
- Amazon Review

HORROR 201:
The Silver Scream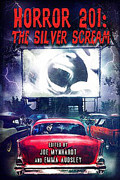 Filmmaker's Guidebook
featuring
RAY BRADBURY,
JOHN CARPENTER,
WES CRAVEN,
TOM HOLLAND,
E.C. McMULLEN Jr.,
GEORGE A. ROMERO,
and many more.

Also
IN CINEMA
E.C. McMullen Jr.
Head Production Designer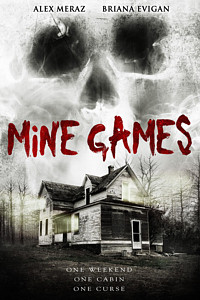 MINE GAMES


(Starring:
JOSEPH CROSS, BRIANA EVIGAN,
ALEX MERAZ)

Production Designer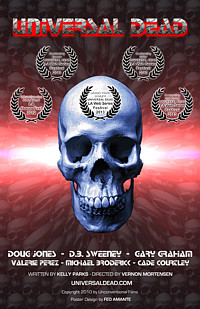 UNIVERSAL DEAD
(DOUG JONES,
D.B. SWEENEY,
GARY GRAHAM)

ART DIRECTOR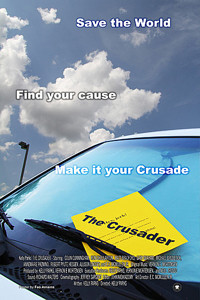 THE CRUSADER
(COLIN CUNNINGHAM,
GARY GRAHAM)
MARILYN MANSON

THE LAST TOUR ON EARTH

Review by
E.C. McMullen Jr.

MARILYN MANSON: THE LAST TOUR ON EARTH

- 1999
USA Release: Nov. 12, 1999
Nothing/Interscope Records
CD
marilynmanson.com
DAMN!
But if there is any way to do a live album,
THIS IS IT!
MARILYN MANSON was always a cohesive well integrated band, but even the best bands can get waylaid by a live recorded performance that comes off as something far less than the quality of a studio album. Usually, what you get in the live album is a trade off. You get the hoped for energy of a live concert that the bit and piece singing and editing and engineering and mixing and re-mixing cannot hope to achieve. The trade-off is that, in a live concert, you can hear the voice of the singer as it really is, and it usually does not hold a candle to the re-verbed, echoed and "sweetened" voice you've listened to for so long on the studio releases.
In THE LAST TOUR ON EARTH, we get the voice of Marilyn Manson that we have learned to know and love. This isn't a voice choked off by too many concert dates, late nights and an exhaustive need for a good night's sleep. Marilyn doesn't repeatedly ask the crowd how they feel or to sing along with him*.
*
He does it only once on the album. You can be a Devout Born Again Christian band, an Evil Satanic band, or a totally chaotic band, but at some point in your set, you damn well better follow tradition and invite the audience to sing along with you. Though G. G. Allin had a somewhat different approach, such traditions are immutable.
The album starts off with the sound of the crowd and you can hear the murmur of anticipation as the lights go out and the music, ever so faintly, begins. Then the voice of Marilyn comes over the speakers and says "This isn't me, I'm not mechanical, over and over, fueling the suspense and as he does, the anticipation finds its voice in an encouraging cheer. If anything, MARILYN MANSON the band does far better albums live than they do in the studio, and if this is what we can expect, all the rest should be live too.
MM doing cover tunes have always been a mixed bag. When they tried to tackle SCREAMING JAY HAWKIN's "I Put A Spell On You" on the LOST HIGHWAYS soundtrack, they drained it of all life and threat. But when they covered Eurythmics "Sweet Dreams Are Made Of This" they gave it all the sinister texture that the song deserved but never delivered. They do "Sweet Dreams" live on this album, with heavy thumping bass provided by Twiggy Ramirez on Bass guitar and Ginger Fish on Drums.
At the beginning of their song "Lunchbox" Marilyn Manson invites the audience to address the scores of showboating "Look at me!" Born Again Christians out in the parking lot, who allow themselves to be fodder for MM's ever increasing popularity. If they stayed home with their kids or did something actually useful for their community, MARILYN MANSON would have to hire such folks. This is one song where M. W. Gacy on Keyboards/Synthesizer and John 5 on Guitar are really allowed to shine.
At least until Marilyn takes a pause in the song to address the crowd, then its all Twiggy and Ginger again.
THE LAST TOUR ON EARTH, though a collection of previously released music, is never the less, probably MARILYN MANSON's best album yet. Its incredible to think that, after 10 years, MM just seem to get stronger and better, not worse. It is also amazing that, after all this time there are still some folks that still do not get it. Of course, it HAS been my personal experience that most of them never even hear the music or listen to the words. They back away from the album covers and are content to dislike (or in some cases even Hate) MARILYN MANSON simply because they saw a show on TV that told them to do just that. It is ironic, laughable, and pathetic, all at the same time, that these Hate By Dictate people are the same benighted evil that MARILYN MANSON is trying to warn their children about.
MARILYN MANSON: LAST TOUR ON EARTH gets Five Perplex Skulls





This review copyright 1999 E.C.McMullen Jr.
YOU MIGHT ALSO ENJOY

DANZIG: 777: I, LUCIFERI


ALBUM REVIEW
COAL CHAMBER:
CHAMBER MUSIC
ALBUM REVIEW
AC/DC: POWER/UP
ALBUM REVIEW