---
Link to us!



If you would like to use the graphic above, just save the icon image to your server and link it back to feoamante.com!
GHOUL
(2007)
Brian Keene
PB - Leisure Books
0-84395493-0
Zombie movies like DAY OF THE DEAD, RE-ANIMATOR, and RETURN OF THE LIVING DEAD (1985), were scarcely seven years old when two computer games took gaming and Horror geeks by storm in 1992. One was called WOLFENSTEIN 3D. It was the first "First Person Shooter" and, for its time, amazing. What it also had was Nazis and Zombies. Now to Horror movie fans, Nazi zombies were nothing new (SHOCKWAVES, ZOMBIE LAKE), but unlike movies, in WOLFENSTEIN, you got to be a part of the story! The other popular zombie Horror game was ALONE IN THE DARK. Like WOLFENSTEIN, this was also a 3D game. Unlike WOLFENSTEIN, the object wasn't to run around destroying zombies, but keep the hell away from them: You didn't fight so much as run. Suddenly zombies were a smash again and if you made a game with zombies, it was likely going to be a hit. In 1993 there was DOOM, and at theaters, Sam Raimi's ARMY OF DARKNESS. Zombie mania spread. In 1995, Rob Zombie's first band, WHITE ZOMBIE broke through with ASTRO CREEP: 2000. 1996 and the games, RESIDENT EVIL and QUAKE, were monster hits (Monster hits! HA! I suck!), combining Romero's zombies with Lovecraft's lurkers. In 1998, while the George Lucas' game, GRIM FANDANGO (living dead in the Mexican land of the dead) played on home computers, Rob disbanded the group and his new band was simply, Rob Zombie. The zombie band, THE MISFITS experienced a re-surge in popularity. For Horror fans in games and music, zombies aka The Living Dead ruled the 1990s and trudged moaning into the 2000s through Stephen Sommers THE MUMMY (1999) and THE MUMMY RETURNS (2001) and with arcade games like HOUSE OF THE DEAD, movies like RESIDENT EVIL, and books like Tananareve Due's THE LIVING BLOOD, Max Brook's THE ZOMBIE SURVIVAL GUIDE and Laurel K. Hamilton's THE LAUGHING CORPSE.
So when Brian Keene's zombie novel, THE RISING, was mass published in 2004, he was riding high on the crest of a zombie tsunami! The book sold very well (and is in it's 3rd print as of this writing), but the ending begged for a sequel and fans got it 18 months later with Keene's zombie novel, CITY OF THE DEAD.
Whether Zombies are played out remains to be seen, but with GHOUL, Keene attempts to jump into the new "Ghoul" wave while it is still a revenant ripple.
GHOUL starts with the typical horror schlock of a "gotcha" chapter. But don't be put off by this. Both book and screen writers find that their publishers and studios actually demand this stupid snooker if you want to make a sale (wasn't stupid when James Herbert and Steven Spielberg did it in the 1970s, but damn, that was over 30 years ago!). It seems like a good idea to write a chapter that "grabs" the audience in the first five pages. But when each and every damn Horror movie and book by a new writer drags this puppet across the stage, it's fast forward time.
In chapter 2 the contractual obligation is over and the book becomes a novel. Here we get into the real meat of Brian's tale. Just from the start of the first page of the second chapter, you are drawn in. Where the first chapter has the expected, "coming down mainstreet" obligatory varmint attack, the second chapter puts you in another place. One where you have no idea where Keene will lead you or how he will take you there - and the journey is wonderful. In fact, it's great! And I don't say "Great" lightly, nor do I say that because Brian's an old alumni. Delve into this place long enough and you will discover that on your own. But what is really worth discovering are the lives of Timmy, Doug, and Barry. It's 1984, the heart of America's Reagan years, and their friendship, their days, and the beginning of a promising summer are pure reading bliss. Then everything goes to hell. This is a Horror novel, after all gang, and Keene wanders through the lives and dreams of his protagonists just enough to make you almost forget that - before something hellish jumps up and punches you in the face.
Still, the ways in which this summer goes to hell are many and fractured, although you realize that they are all leading to one supremely awful moment. And though the title is GHOUL, there are many forms of monster in this tale. From the vicious doberman up the street to Barry's Father, Clark Smeltzer, and more, monsters lurk everywhere in the fears of three twelve year old boys.
I think Keene touches on enough common memories to plug into the mindset of most American male readers. Like all Keene novels, this is definitely one for guys, as the menfolk, good and bad, are well formed, and all of the women are merely simple pastiches of weepy, creepy, and cute.
Brian Keene is a well known fan of the late Richard Laymon, and more than a few times in the course of GHOUL, I could almost feel Dick stalking through the pages.
Brian has also learned how to end a novel. For those of you still bitching about the endings in THE RISING or CITY OF THE DEAD, I'll tell you right now: you won't be disappointed by the white hot afterburner end of GHOUL. I just wish Brian hadn't included the fumes of an epilogue, as this story needed no excuse.
Four BookWyrms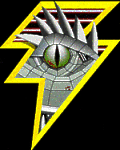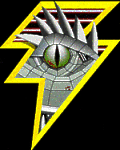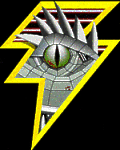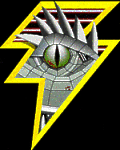 This review copyright 2007 E.C.McMullen Jr.