Review by
E.C.McMullen Jr.

NO DOMINION

- 2006
by Charlie Huston
Del Rey
$13.95 TPB
ISBN 034547824

Cover Art: Jo Anne Metsch
Last year when I reviewed Charlie Huston's ALREADY DEAD, I spoke of how much I enjoyed the rich characterization: The twining of old and new mythos - the recreation of Manhattan Island and the divisions of vampire clans that ran it.
I also explained how much a certain old trope that has no business in today's literature bugged the hell out of me. In ALREADY DEAD, Charlie Huston wrote in not one or two, but three long winded expositions wherein the bad guy, with the hero on the ropes, goes into a long speil.
"(chuckle) he started monologuing!"
- Mr. Incredible: THE INCREDIBLES
NO DOMINION picks up about a year later from ALREADY DEAD.
Rogue Vampire, Joe Pitt (not his real name), has been too long out of work even for a freelancer. His blood supply in the fridge is running low, and worse, his girlfriend - Evie - has HIV and it's getting worse: Worse to the point of possibly becoming AIDS. He could infect her with his Vyrus (the thing in his bloodstream that makes him a vampire), and make her an immortal vampire, but the keyword here is "could". The Vyrus can be choosy. Not everyone infected becomes a vampire. Some just die horribly. It's one thing when a person is accidentally attacked and survives (the creation of new vampires in Manhattan Island is severely frowned upon as there is only so much food to go around), it's quite another to purposefully infect someone you know and love, taking the risk that the Vyrus might just kill them in a stomach churning way, rather than make them immortal.
Joe Pitt has no idea how his Vyrus will play with the HIV running through Evie. It could save her or slaughter her, and Joe isn't up to the gamble. What he needs is to pay his rent and maintain his blood supply. So he finally breaks down and goes to see Terry Bird, the head of the Society Clan.
There are seven clans running various parts of Manhattan Island. None get along with each other and tenuous truces are constantly being made and broken. Bottom line? It's not wise for any clan to cross into another's territory. If you don't belong to any one clan like Joe it's death to cross into any territory outside of your own. Joe has no territory.
Of the seven clans on Manhattan Island, The Coalition is the largest. Run by Dexter Predo whom we met in ALREADY DEAD, Joe has a death warrant on his head should he ever cross into Dexter's turf. The second largest is The Hood in North Manhattan Island. Grave Digga (again, not his real name) has run that show ever since the original leader, Luther X, was found dead with knives in his eyes. Vampires can be killed in exotic ways, even with a gun. Of course, you have to know where you are shooting.
The Society, run by Terry, is the third largest but is also one of the smaller clans. As such, Terry constantly has to balance the power of his turf against the demands of the massive Coalition. To do this, Terry is in a constant state of political play and right now, somebody is playing big time on Terry's turf.
Some of the new fish, freshly minted vampires in the Society area, are doing some kind of drug the likes of which Joe Pitt has never seen. The Vyrus destroys any drug, poison, what-have-you that enters the bloodstream. So what kind of knock down drag out drug could this possibly be that can trip in, wire up, and freak out a vampire? Terry wants to know and he wants a rogue like Joe to find out.
Not hard to know why: Tom, Terry's Security chief, is building a loyalty to himself within the Society. Any major domo who builds an army more loyal to him than the head honcho is someone to keep close and keep an eye on. Terry doesn't know if he can trust Joe, but if the shit hits the fan, Joe is a rogue. If Joe gets crunched, it's no loss to Terry. But if Tom takes the job and somehow comes out a hero through it all, Terry's days are numbered. In the world of vampire clans, kings don't retire.
So Joe takes the job and goes out, running through the various turf of various clans in Manhattan. It's dangerous for any vampire, but especially a rogue. But Joe isn't any rogue.
Pitt has a powerful reputation on the street. He is a former feared enforcer for the Society, Terry's best. Then one day he walked away from it all and wasn't murdered for his trouble. That makes him a person of interest to many of the smaller clans who would love to bring Pitt in for their side - he'd be a powerful threat to the larger clans. The larger clans are well aware of Joe's threat and prefer him dead. Especially Dexter Predo of The Coalition, but he's not the only one. Society security Chief Tom can't figure out the dynamic between a former enforcer rogue like Joe and Society Chieftan, Terry Bird. But he senses the power of a rogue like Joe and would just as soon see him dead, perferably by his own hands.
So Joe has his friends and his enemies and, to a weaker extent, plays politics and sides in a constant balancing game between the seven different clans, and the sub-clans within those clans, as powerful vampires jostle for elevated positions within each clan.
I think that this background, this barely restrained explosion within the framework of Charlie Huston's Joe Pitt novels is what keeps me coming back. That and the characters: intense characters. It's all a cross between detective noir and hardboiled private eye fiction. Dashiell Hammet meets Mickey Spillane and both wonder who let Steve Niles the hell in the room.
Everything about NO DOMINION would be fine and dandy with me. The story doesn't race like a hotrod, but moves with the sure and deadly confidence of a prowling police cruiser.
Yes this could be thoroughly enjoyable were it not for the god damn monologuing exposition. In ALREADY DEAD, Huston hit me thrice with the long speeches. With the first one there was absolutely no reason.
In NO DOMINION, there are also three different instances of page after page of monologue dregs at the bottom of the tale. This is such a bad way to write a story that otherwise moves sharp and fine. It literally jumps out of the timing of Huston's prose.
Huston, while updating the vampire myth, wants to lend a certain air of old tyme noir to his tale and believes that the bad guy lording it over the helpless good guy, WHILE the good guy wiggles out of his bonds / trap / chair, is the key ingredient of good noir.
But that's wrong.
The bad guy monologue is pure pulp and has been getting its shot of derision since the 1930s with Ellery Queen mysteries: Lambasted by Prather's Shell Scott in the 1950s. Utterly ignored in the 1980s noir of the movie BLADE RUNNER. Was the subject of sendup in at least two episodes of THE SIMPSONS, the first Austin Powers movie, and THE INCREDIBLES. The tool is too old, too overused, too hack, trite, worn out, washed up, and trope, yet Huston keeps doing it.
So why do I read his books? Because everything else besides this huge flaw is fascinating, imaginative, compelling and above all, inspiring. Through Joe Pitt's inner monologue as he tells his tale (it wouldn't be detective if it wasn't in the first person), we live and breathe in an alien world that co-exists with our own.
Unlike Laurell K. Hamilton's rogue vampire huntress which is all sex and surface (it clearly works for some and perhaps even you, but for me it's merely soap opera), there is depth beneath the surface of Pitt's world. And Huston hasn't finished exploring that depth yet. Huston says that he knows the full arc and will stop at the fifth book.
To his credit, the monologuing worked better here than they did in ALREADY DEAD. But just a little, and they were still too long. Breaking down the monologues to more characters, each with their own puzzle piece to the whole would have been far preferable than the three operettas. Or instead of long winded monologues, a scene of interrogation would have been good too. But if putting up with long winded exposition is what it takes to explore Huston's world, I'm willing to go along for the ride.
Three Bookwyrms.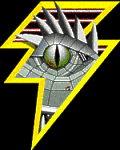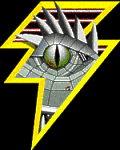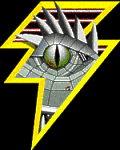 This review copyright 2006 E.C.McMullen Jr.
E.C. McMullen Jr. is a participant in the Amazon Services LLC Associates Program, an affiliate advertising program designed to provide a means for sites to earn advertising fees by advertising and linking to amazon.com.