PROWLERS
- 2001
by Christopher Golden
Pocket Pulse Books
PB
ISBN: 0-74340364-9
The Return of the Ancient Enemy of Mankind
On the surface, Christopher Golden's new novel PROWLERS may seem reminiscent of Whitley Strieber's THE WOLFEN, but where that book ends, this one takes off. There are similarities in theme, but if anything, Golden expands on things at which Strieber only hinted. PROWLERS in many ways is a worthy successor to THE WOLFEN, though steps far beyond that books content to stand as a well crafted story in its own right, and not just an imitation of another's work.
Like THE WOLFEN, PROWLERS tells the story of an ancient enemy of mankind left over from our early, primordial nights, now prowling city streets and feasting upon human flesh. There was a time, both these stories tell us, when mankind was not the dominant species. When we were hunted through the primeval nights even as we now hunt lesser animals than ourselves. And now, this older, once dominant species has returned to once again prey upon us.
In Streiber's tale, they were Wolfen; intelligent beasts, akin to wolves, but with the reason of a man. They lurked on the fringes of society, picking off the weak, the sick, the disenfranchised. Vagrants, loners, those whose loss would be un-noticed are their prey. In this way, they have hidden the truth of their existence for millennia.
For Golden, the beasts are Prowlers. Yet they hide not upon the fringes, but among us. With us. They are us. A Prowler could be anyone, anywhere. Again, Golden portrays the enemy as intelligent beasts, akin to wolves, but with the reason of man. Only his beasts have learned to take the guise of man kind. As such, they dwell among us - giving birth to the werewolf legend of old. But the threat of these creatures is far more dangerous than that.
Where the werewolf legend represents the fear of the bestial within ourselves, these Prowlers represent a fear of outsiders. A fear of the stranger on the street. The predator in the dark. A species that anthropologists have claimed once dominated our earlier times, and we continue to fear may one day rule us again - just as we dominate the other animals that dwell around us.
For Christopher Golden, however, the horror of this book does not begin nor end there.
The central premise of the novel is that these Prowlers have long lived in hiding among mankind, having at one point been driven nearly to extinction, and for their very own survival, had need to learn to be as the wolf in sheep's clothing. But now, a savage new leader, Owen Tanzer, has began to unify the dis-organized Prowler packs. In this plight, he comes to Boston, where his sweeping agenda overwhelms the lives of Golden's protagonists, Jack Dwyer and his extended family - his sister Courtney, his best friends Artie and Molly, and everyone associated with them.
When Prowlers kill Jack's best friend Artie, this is where the real horror begins. Golden does an excellent job of bringing the fear of these beasts home, but it is not through the description of their attributes, their monstrous forms, but in the affects that the death of their victims has on their surviving loved ones. No greater do you feel the horror of what the Prowler is than when you are experiencing through Jack and Molly's eyes the loss of Artie.
No greater do you get a sense of why these things should not be allowed to continue their plight, than when you witness the devastation of Artie's family, mother, father, girlfriend, friends, that has resulted from his savage, senseless death.
Golden portrays these scenes with chilling authenticity. One feels the sorrow and loss of the characters as though it were their own. One feels the anger that such a horrible fate could have occurred to one so young, with so many plans for the future. That so many lives have been touched because of the actions of but a few.
A few, Golden reminds us, that are not even human.
But this, really, is only the beginning.
Far from unveiling just a tale of horror to us, Golden as well presents an adventure in the true, classical sense. This is the tale of an age old battle between mankind and its greatest enemy. Far beyond being a simple horror reveling in the darkness it has unleashed, Golden also portrays a glimmer of hope. Just as the Prowlers have formed into packs to take on the world, the tribe of humanity also begins to unite to take on this threat - both the living and the dead.
With reflections of AN AMERICAN WEREWOLF IN LONDON to remind us, perhaps, that these Prowlers are the truth behind the lycanthrope legends, Jack is spurred on his plight against this enemy by the ghost of his best friend, Artie, as well as countless others that have also met their untimely end at the claws of these beasts. This fact adds a touch to the novel, which by all indication, seems to begin a new series of adult horror long overdue from the author of The Shadow Saga, that sets it apart from all other tales that may have a variation on the same theme. Though PROWLERS may owe a literary nod to THE WOLFEN the way all vampire stories do to Dracula, this book extends far beyond that earlier masterwork of horror. If anything, PROWLERS is the natural evolution of the horrors revealed in Strieber's 1978 novel. Taking into consideration that Strieber has said that his fiction was a thin veil over the true horrors of his life, revealed in Communion, this is perhaps the most frightening thought of all.
After reading PROWLERS it seems all too possible that such beasts could lurk out there, hiding among us. Certainly there is enough brutality in this world, enough murderers, violent criminals, and inhuman monsters among us that show up every day in the news as it is, that it is all too likely that they could be perhaps, something else. A Prowler, Golden warns, could be any one of us.
And how would we really know?
Christopher Golden is the author of many novels, including a vampire series, The Shadow Saga (OF SAINTS AND SINNERS, OF MASQUES AND MARTYRS, OF ANGEL SOULS AND DEVIL HEARTS), STRAIGHT ON TILL MORNING, and STRANGEWOOD, as well as a great number of young adult novels in the Body of Evidence Series, and novelizations for Buffy The Vampire Slayer.
My only concern for PROWLERS is that because much of Golden's audience is made up of young adults from the latter set of his work, that some may get the wrong impression about this book. This novel seems much more appropriate to adult horror, than it does to a younger audience, and I would be hesitant to recommend it for the younger set of his fans - at least not yet.
I give it five BookWyrms.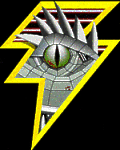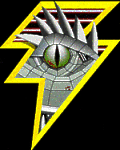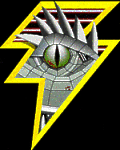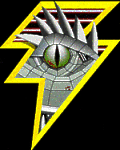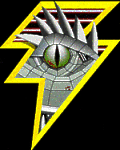 This review copyright 2001 E.C.McMullen Jr.