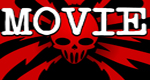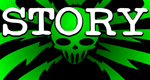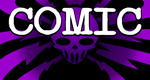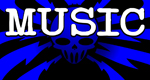 Support This Site
When You Buy My Books
E.C. McMullen Jr.
PERPETUAL
BULLET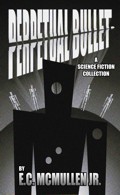 "'Some People' ... may be the standout story in the book."
-

John Grant

, Infinityplus

E.C. McMullen Jr.
WILLOW BLUE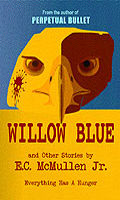 "'Willow Blue' will burrow under your skin and stay there long after you've put the book down."
- Jeffrey Reddick, Creator of
FINAL DESTINATION

IN OTHER BOOKS
E.C. McMullen Jr.'s
short story
CEDO LOOKED LIKE PEOPLE
in the anthology
FEAR THE REAPER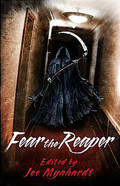 "This Ray Bradbury-esque is one of the most memorable and one of the more original stories I've read in a long time."
- Amazon Review

HORROR 201:
The Silver Scream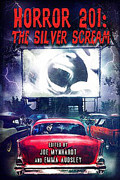 Filmmaker's Guidebook
featuring
RAY BRADBURY,
JOHN CARPENTER,
WES CRAVEN,
TOM HOLLAND,
E.C. McMULLEN Jr.,
GEORGE A. ROMERO,
and many more.

Also
IN CINEMA
E.C. McMullen Jr.
Production Designer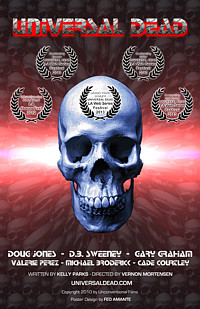 UNIVERSAL DEAD
(DOUG JONES,
D.B. SWEENEY,
GARY GRAHAM)
Review by
Adam Pepper

TERATOLOGIST

- 2003
By Ed Lee and Wrath James White
U.S.A. Release: AUG! 15, 2003 by Medium Rare Books
Pub. Overlook Connection Press
Hardcover
978-1892950857
Indulge me in a little history lesson for those that have been sleeping for the last fifteen or so years and have missed the hardcore movement in horror fiction. Ed Lee, along with Jack Ketchum, is perhaps the most significant player in a wave of brutal, explicit and oftentimes gross fiction. Many have tried to emulate Lee's outrageous, over-the-top style. But no one's come close. For my money, Lee's THE BIGHEAD is the absolute pinnacle of raunchy, dark humor gone awry . . . very awry.
Which leads us to Wrath James White. White IS the new school of this movement. Don't you dare tell White that the movement is dead; this former professional kick boxer and one-time bodyguard will stomp a mud hole in your . . . nah, he wouldn't do that. But know this, White is not leading this new school; he's it. And to those of us who have been following White from his humble literary beginnings in the Delirium Webzine gross-out contests, it is clear that the best is yet to come from that disturbed, baldhead of his!
When I heard that Ed Lee and Wrath James White were collaborating on a book, I knew this one would land atop my reading list. Their combined effort, a tightly wound, quick-hitting novella, TERATOLOGIST is all I expected, and more. The story centers on Westmore, a salty photographer with a wee little drinking problem and his partner, reporter Bryant. The pair score a major coup by landing an interview with the reclusive, young billionaire John Farrington. Farrington, however, is more than just a wealthy hermit, he's out to summon God. You heard me, he thinks if he does some of the foulest, evilest and most reviled acts, the Almighty himself will have no choice but to appear to him. Farrington, along with his assistant, assemble a huge collection of freaks-deformed and bizarrely afflicted individuals. Then, they gather up some of the world's most pious and altruistic people and tempt them. Farrington uses drugs, isolation and torture to taunt these religious men and women, not letting up until they break their vows in some of the nastiest possible ways. Farrington simply wants his angels to love him (his angels being grotesque adjoined twins). Which begs the question, if a man can have anything and everything he wants, would he want a harem of beautiful women? Perhaps that would grow boring. Farrington builds an anti-harem of sorts. He continues pushing the bar, until finally…
I can't tell you everything. But the climax comes fast and hits hard. And before you know it, the book's over.
Let's face it, this book isn't for the squeamish. Perhaps you're curious and asking yourself, "How gross is it?" If you have to ask, then it's probably too gross. But as a public service, I offer this litmus test:
She was fellating Billy's waste-smeared cock with gusto, leaving brown marks around her mouth like a sloppy child eating a chocolate ice-cream cone.
Yes, that is the description of a woman giving a man a blow job after his cock had already been up her ass. But it gets worse. It's a beloved nun doing the sucking and the dick belongs to Billy Meyers; a man who "made The Elephant Man look like James Dean." Yikes!
This collaboration marks the joining of two talents and tells us two things. First, that Lee has still got it. He can describe an ass rape like . . . well like a filthy, disgusting, reprehensible act! And the reader can't help but love every second of it. He is a master of unabashedly distasteful humor. Second, that Wrath James White truly is a writer on the upswing. He's always had a creative mind, his head filled with wacky, disgusting and sick ideas. But his execution is what improves with each story. The man just keeps getting better. I, for one, can't wait to see where he takes us next.
I really enjoyed it, but since it's not for everyone, I'll eat a wyrm and give it four bookwyrms.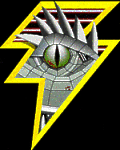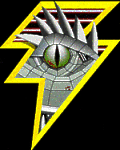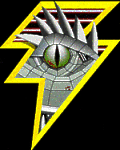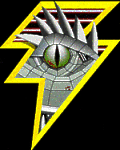 This review copyright 2004 E.C.McMullen Jr.