ALIEN: RESURRECTION is 24.
That's right! ALIEN: RESURRECTION, the worst of the sequels that killed the original franchise is older, but still no better!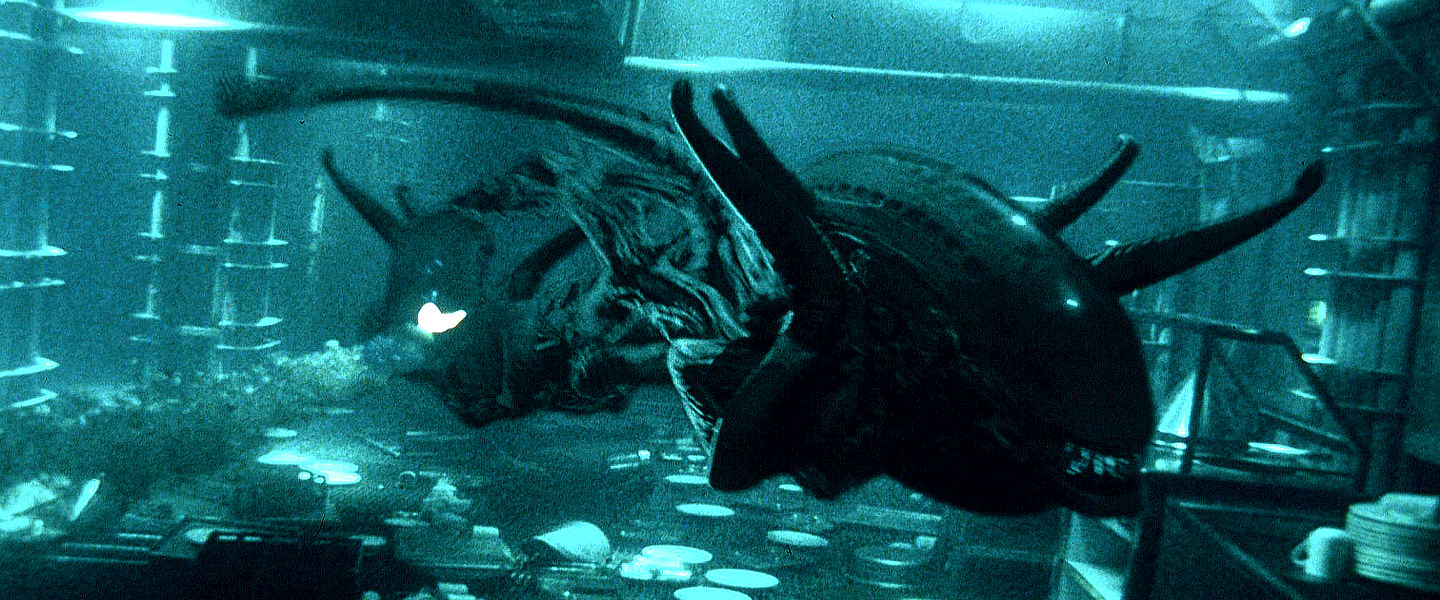 HAPPY HORROR THRILLER BIRTHDAYS TO -
By E.C. McMullen Jr.
Actor Jessica Camacho (LAST RESORT [TV], NIKITA [TV], VERONICA MARS, SUBURBAN GOTHIC, SLEEPY HOLLOW [TV], CRAVE: THE FAST LIFE, TAKEN [TV], ANOTHER LIFE [TV], WATCHMEN [TV]) is 39.
Actor Peter Facinelli (ANGELA, SUPERNOVA, TEMPTED, THE SCORPION KING, SIX FEET UNDER [TV], HOLLOW MAN II, DAMAGES [TV], TWILIGHT [ALL], GALLOWS HILL, THE DAMNED, FREEZER, COUNTDOWN, THE VANISHED) is 48.
Peter shares a November birthday with TWILIGHT alumni, Billy Burke.
Look for Peter in the 2022 Thrillers, 13 MINUTES and ON FIRE.
Actor Ryan Robbins (LATE NIGHT SESSIONS, PAYCHECK, ALIENS VS. PREDATOR: REQUIEM, PASSENGERS, BATTLESTAR GALACTICA [TV], CAPRICA [TV], VAMPIRE [2011], APOLLO 18, SANCTUARY [TV], THE PHILADELPHIA EXPERIMENT [2012], THE KILLING [TV], FALLING SKIES [TV], ASCENSION [TV], CONTINUUM [TV], ARROW [TV], WARCRAFT, SPECTRAL, VAN HELSING [TV], GHOST WARS [TV], SCORCHED EARTH, SACRED LIES [TV], THE BLACK WIDOW KILLER, RIVERDALE [TV], THE ASTRONAUTS, DANGEROUS) is 49.
HAPPY HORROR THRILLER BIRTHDAYS TO -
By E.C. McMullen Jr.
Actor Billy Burke (DON'T LOOK DOWN, KOMODO, AFTER IMAGE, ALONG CAME A SPIDER, 24 [TV], FORFEIT, FRACTURE, UNTRACEABLE, TWILIGHT [all], LUSTER, REMOVAL, DRIVE ANGRY, RED RIDING HOOD, TICKET OUT, FREAKY DEAKY, REVOLUTION [TV], LIGHTS OUT, ZOO [TV], BATMAN: THE LONG HALLOWEEN [Part 1 & 2]) is 55.
Actor Katie Cassidy (THE LOST, WHEN A STRANGER CALLS, BLACK CHRISTMAS [2006], SUPERNATURAL [TV], TAKEN, HARPER'S ISLAND, A NIGHTMARE ON ELM STREET [2010], ARROW [TV], THE SCRIBBLER, WOLVES AT THE DOOR, COVER VERSIONS, THE FLASH [TV], CRISIS ON INFINITE EARTHS) is 36.
Look for Katie's upcoming 2022 Thriller, AGENT GAME.
SFX Artist / Writer / Director / Producer Robert Kurtzman (FROM BEYOND, EVIL DEAD II, PREDATOR, PHANTASM II, DEEPSTAR SIX, A NIGHTMARE ON ELM STREET 5, TREMORS, BRIDE OF RE-ANIMATOR, ARMY OF DARKNESS, Wes Crave's NEW NIGHTMARE, John Carpenter's IN THE MOUTH OF MADNESS, FROM DUSK TILL DAWN, SPAWN, Stephen King's THE NIGHT FLIER, Dean Koontz' PHANTOMS, THE FACULTY, FROM DUSK TILL DAWN 2, HOUSE ON HAUNTED HILL, Stephen King's THE GREEN MILE, John Carpenter's GHOSTS OF MARS, CABIN FEVER, HULK, TREMORS 4, THE DEVIL'S REJECTS, 2001 MANIACS, HOSTEL, THE WOMAN, HOSTEL III, JOHN DIES AT THE END, TEXAS CHAINSAW MASSACRE 3D, OZ THE GREAT AND POWERFUL, IT FOLLOWS, THE HAUNTING OF HILL HOUSE [TV], NIGHTMARES IN THE FREDDY CHAIR, MA, DOCTOR SLEEP, and much more) is 57.
Look for Robert's work in the upcoming 2020, 2021, 2022 Kevin Smith Horror movie, KILLROY WAS HERE. Also in 2022, FIRST KILL (TV) and SECRET HEADQUARTERS.
Writer, Musician KM Stever (Albums: PLAYGROUND ISOLATOR, IDIOT SAVANT. Novels: KING JUGGERNAUT series) might be 60.
Actor Tracey Walter (THE FIFTH FLOOR, THE HAND, TIMERIDER, REPO MAN, CONAN THE DESTROYER, MORTUARY ACADEMY, OUT OF THE DARK, BATMAN, THE TWO JAKES, THE SILENCE OF THE LAMBS, NOT OF THIS WORLD, LIQUID DREAMS, DELUSION, CYBORG 2, THE COMPANION, FIST OF THE NORTH STAR, DESPERATE MEASURES, BELOVED, MIGHTY JOE YOUNG, FACADE, FACE VALUE, IMPOSTOR, TED BUNDY, MONSTER MAKERS, THE MANCHURIAN CANDIDATE [2004], WASTING AWAY, TRAILER PARK OF TERROR, DARK REEL, I SPIT ON YOUR GRAVE [2010], ALYCE KILLS, MIDNIGHT SON, 31) is 74.
Forrest J Ackerman Was Born This Day
When Famous Monsters of Filmland appeared on every magazine rack in every city and tiny town, Forrest J Ackerman proved that many of us weren't lonely freaks adrift in a backwoods ocean of bibles and baseball.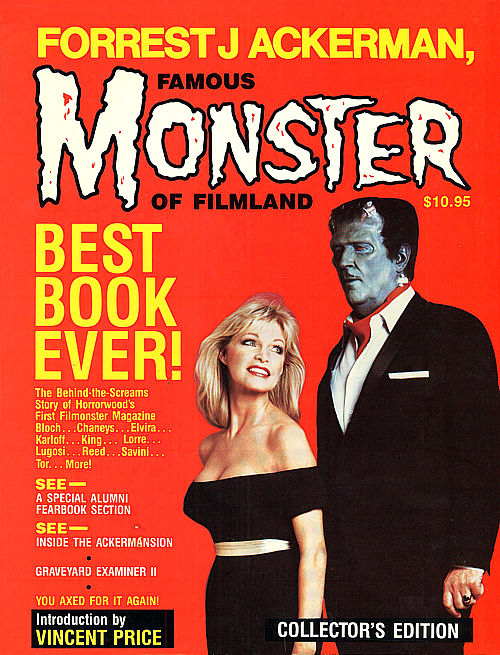 We were everywhere! We just had to find each other, and we did! Comic, Horror, and SciFi conventions burst forth as people came from all over a city, a state, even the earth to attend.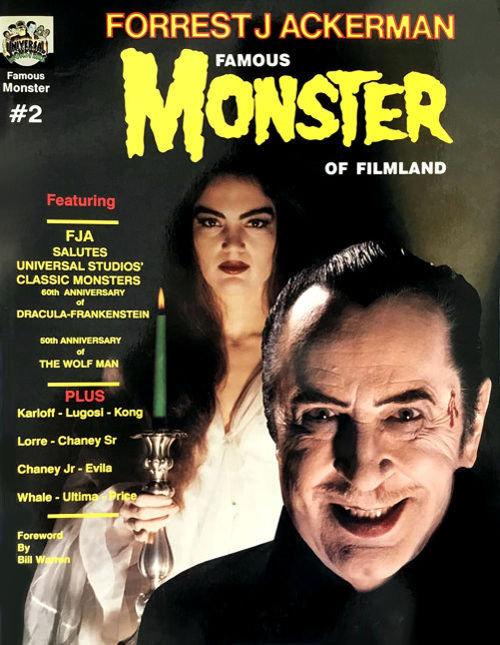 One fan magazine wasn't enough. There were too many fans and too much money to make. Eventually there were Starlog, Fangoria, and more!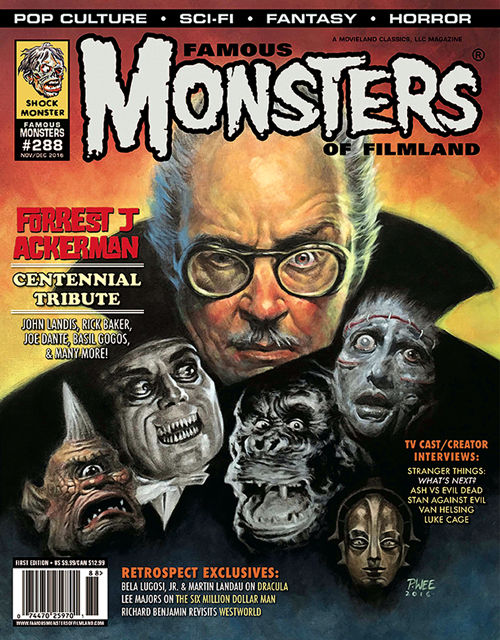 All of it born from the spark of mad passion that was Forrey Fandom!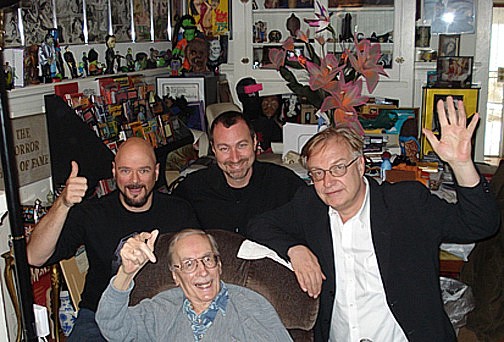 L-R
Feo Amante, Sean Fernald, Bob Burden
Front and Center
UNCLE 4E!
Photo by Joe Moe
And -
HAPPY HORROR THRILLER BIRTHDAYS TO -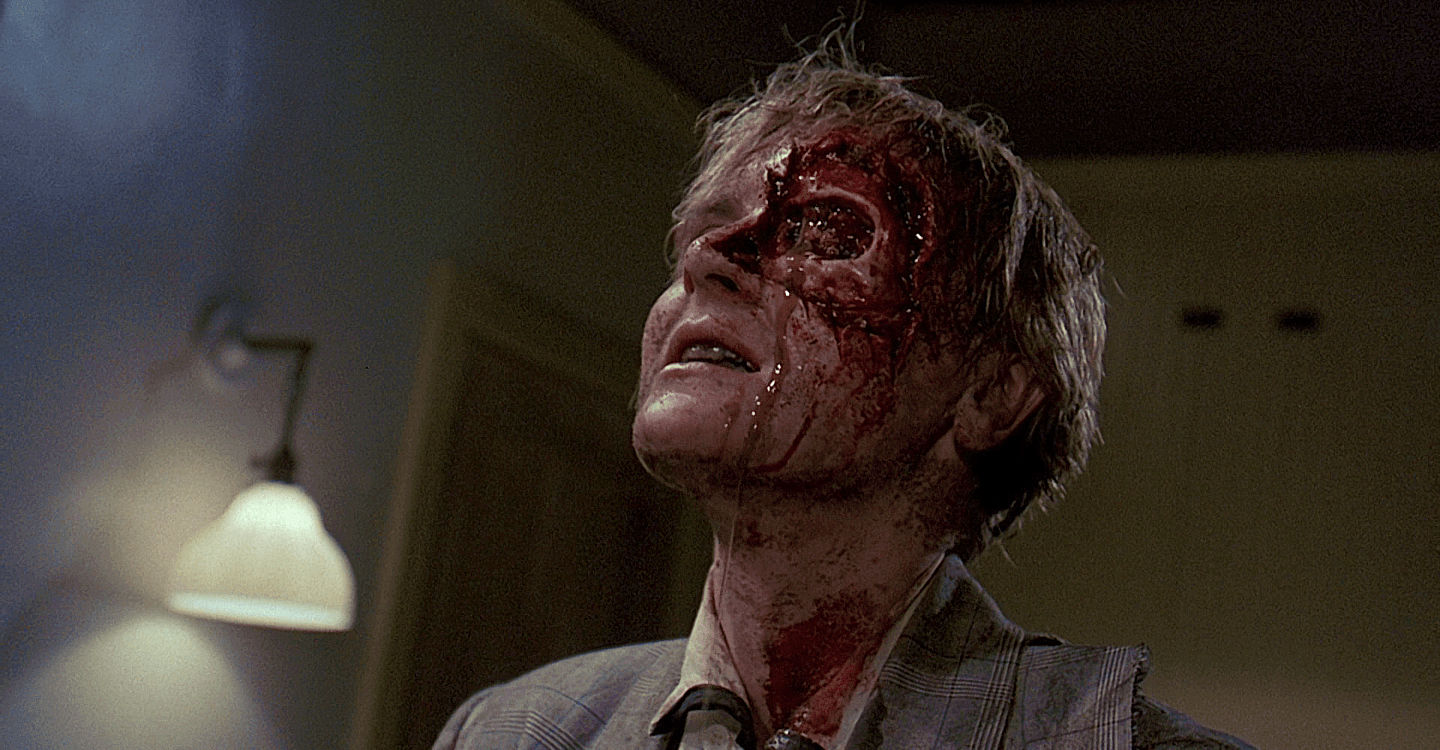 By E.C. McMullen Jr.
Actor Denise Crosby (ELIMINATORS, MIRACLE MILE, PET SEMATARY, DOLLY DEAREST, RELATIVE FEAR, MUTANT SPECIES, DREAM MAN, PUMPKIN MAN [TV], DEEP IMPACT, LEGEND OF THE PHANTOM RIDER, MORTUARY, BORN, INVASION ROSWELL, THE WALKING DEAD [TV], DARK INTENTIONS, THE WATCHER, THE DOCTOR'S CASE, ITSY BITSY) who is 63.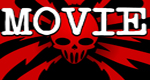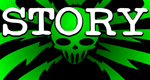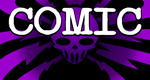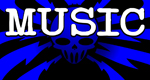 You Support This Site
When You Buy My Books

E.C. McMullen Jr.
PERPETUAL
BULLET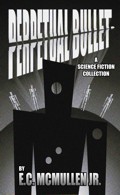 "'Some People' ... may be the standout story in the book."
- John Grant, Infinityplus
E.C. McMullen Jr.
WILLOW BLUE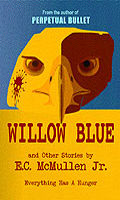 "'Willow Blue' will burrow under your skin and stay there long after you've put the book down."
- Jeffrey Reddick, Creator of
FINAL DESTINATION



In Other Books


E.C. McMullen Jr.'s
short story
CEDO LOOKED LIKE PEOPLE
in the anthology
FEAR THE REAPER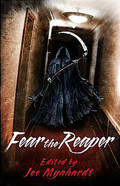 "This Ray Bradbury-esque is one of the most memorable and one of the more original stories I've read in a long time."
- Steve Isaak,
Good Reads.

HORROR 201:
The Silver Scream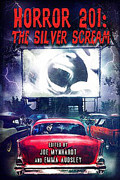 Filmmaker's Guidebook
featuring
Ray Bradbury,
John Carpenter,
Wes Craven,
Tom Holland,
E.C. McMullen Jr.,
George A. Romero,
and many more.
Extensively quoted in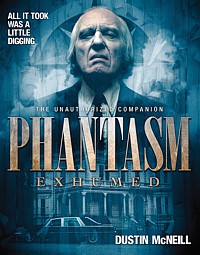 PHANTASM
EXHUMED
The Unauthorized Companion
Robert S. Rhine's
SATAN'S 3-RING
CIRCUS OF HELL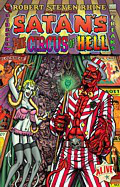 Forward by
Gahan Wilson &
Feo Amante.
Featuring comics by
Alex Pardee,
William Stout,
Steve Bissette,
Frank Dietz,
Jim Smith,
Frank Forte,
Eric Pigors,
Mike Sosnowski,
Omaha Perez,
David Hartman,
Steven Mannion,
and more!
Also
IN CINEMA
E.C. McMullen Jr.
Head Production Designer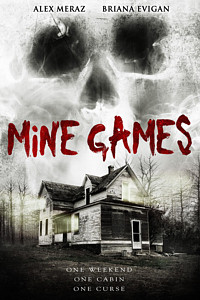 MINE GAMES
(Starring:
Joseph Cross, Brianna Evigan,
Alex Meraz)
Dept. head
Special Effects Make-Up
(SFX MUA)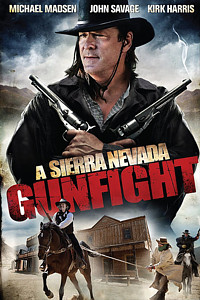 A SIERRA NEVADA
GUNFIGHT
(Michael Madsen & John Savage).
Production Designer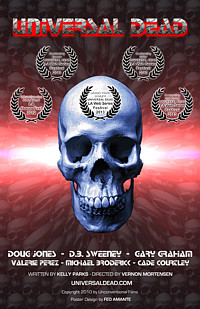 UNIVERSAL DEAD
(Doug Jones,
D.B. Sweeney,
Gary Graham)
Art Director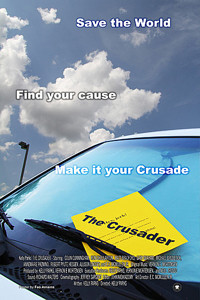 THE CRUSADER
(Colin Cunningham,
Gary Graham)