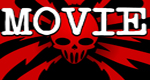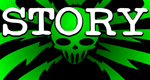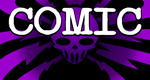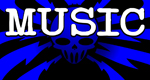 You Support This Site
When You Buy My Books
E.C. McMullen Jr.
PERPETUAL
BULLET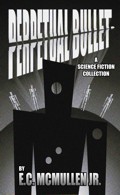 "'Some People' ... may be the standout story in the book."
-

John Grant

, Infinityplus

E.C. McMullen Jr.
WILLOW BLUE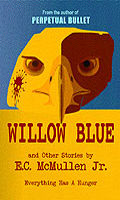 "'Willow Blue' will burrow under your skin and stay there long after you've put the book down."
- Jeffrey Reddick, Creator of
FINAL DESTINATION

IN OTHER BOOKS
E.C. McMullen Jr.'s
short story
CEDO LOOKED LIKE PEOPLE
in the anthology
FEAR THE REAPER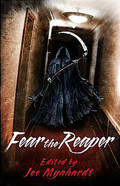 "This Ray Bradbury-esque is one of the most memorable and one of the more original stories I've read in a long time."
- Steve Isaak,
Goodreads

HORROR 201:
The Silver Scream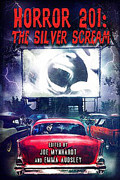 Filmmaker's Guidebook
featuring
RAY BRADBURY,
JOHN CARPENTER,
WES CRAVEN,
TOM HOLLAND,
E.C. McMULLEN Jr.,
GEORGE A. ROMERO,
and many more.



Extensively quoted in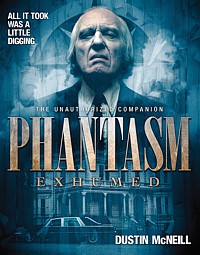 PHANTASM
EXHUMED
The Unauthorized Companion

Robert S. Rhine's
SATAN'S 3-RING
CIRCUS OF HELL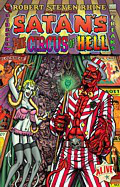 Forward by
GAHAN WILSON &
FEO AMANTE.
Featuring comics by
ALEX PARDEE,
WILLIAM STOUT,
STEVE BISSETTE,
FRANK DIETZ,
JIM SMITH,
FRANK FORTE,
ERIC PIGORS,
MIKE SOSNOWSKI,
OMAHA PEREZ,
DAVID HARTMAN,
STEVEN MANNION,
and more!

And
IN CINEMA


E.C. McMullen Jr.


Head Production Designer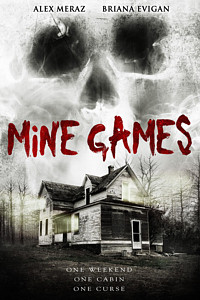 MINE GAMES


(Starring:
JOSEPH CROSS, BRIANA EVIGAN,
ALEX MERAZ)

Dept. head
Special Effects Make-Up
(SFX MUA)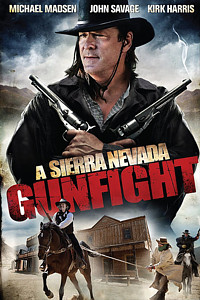 A SIERRA NEVADA
GUNFIGHT
(MICHAEL MADSEN & JOHN SAVAGE).

Production Designer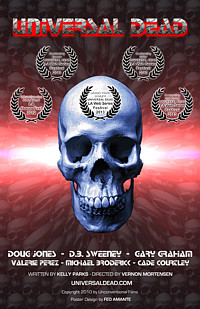 UNIVERSAL DEAD
(DOUG JONES,
D.B. SWEENEY,
GARY GRAHAM)

ART DIRECTOR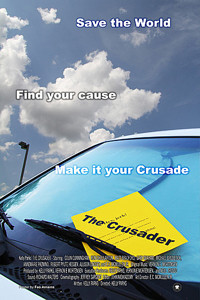 THE CRUSADER
(COLIN CUNNINGHAM,
GARY GRAHAM)
Review by
E.C. McMullen Jr.

AMITYVILLE 3-D

- 1983
U.S. Release, November 18, 1983
De Laurentiis Entertainment Group (DEG)
Rated: Finland: K16 / France: 12 / Germany: 16 / Sweden: 15 / U.K.: 18 / USA: R

Directed by Richard Fleischer
Written by William Wales
Starring: Tony Roberts, Tess Harper, Robert Joy, Candy Clark, Meg Ryan
WARNING:
in this movie you
are the victim.
Watching this movie, I felt like one.
This was the first movie to dispense entirely with Jay Anson's THE AMITYVILLE HORROR and Hans Holzer's THE AMITYVILLE CURSE. Amityville is a real place, the DeFeo family slayings were a real crime, and the Lutz family tried to get out of their lease by claiming the place was haunted. That was all reality and nobody owns reality so, as long as you have an entirely separate story about the house, you don't owe anyone anything.
The Amityville etceteras continue because you, me, everybody can jump up and make an Amityville Horror movie without owing anyone squat.
So Dino De Laurentiis, who produced the first sequel (which was actually a prequel), could go anywhere he wanted to go with it.
This is where he went.
He hired William Wales to write the story. As a writer, William never worked in movies before and he never worked in movies again.
Dino got Richard Fleischer to direct. Like any good director, Fleischer had his ups and downs but is best remembered for movies like SOYLENT GREEN. By the time this movie came around unfortunately, Richard's best days were behind him.
This movie's script isn't especially bad, and the direction is reasonably good. The problem is chiefly in its gimmick, which was 3D. William Wales didn't know how to write a script that would have things - and this is a Horror movie so they should be Scary Things - coming out at the audience. So instead we get the magical 3D effect of a boom mike coming toward us in 3D!
And we also got a very unfortunate side-effect of 3D that apparently no one foresaw.
When you shoot in 3D and you want extreme close-ups of your lead actor's face for emotional impact, it is right at that precise moment, for deepest emotional impact, that parts of the actor's face should NOT come out of the screen at you IN 3D!
That means you don't get an actor with a visually prominent nose like Robert Joy, or in Tony Robert's case, unusually large ears. I'd seen Tony Roberts in movies before and I never really noticed his big ears until I saw this movie in 3D.
The Horror happens!
Close-up on Tony's reaction!
He turns his head to avert his gaze from the Horror!
And that barn door ear comes swinging right out of the screen IN 3D !
The DVD doesn't give you the 3D option, but once you've seen it on the big screen, it colors your perspective on this movie forever more. That more than anything else is likely what led to this flick's downfall at the theaters. It also doesn't help that it was running off the fumes of the first one after the second was so awful. I don't know why William never wrote another screenplay. I've seen far worse movies written by people who went on to healthy careers and even won an Oscar or two.
Tony Roberts (POPCORN) plays John Baxter, who along with his wife, Melanie (Candy Clark: THE BLOB [1988], BUFFY THE VAMPIRE SLAYER) are a distraught couple at a seance, seeking to make contact with their deceased daughter.
HA! The movie TRICKS you!
They are actually John Baxter the reporter and his partner in journalistic mischief, Melanie! Together with their quasi-forensic, neither here nor there, but kind of paranormal scientist dude, Elliot West (Robert Joy: RESURRECTION, THE HILLS HAVE EYES [2006], LAND OF THE DEAD, ALIENS VS PREDATOR: REQUIEM), they seek out the frauds and the charlatans. This leads John to the biggest fish (on the East coast) of all: the infamous DeFeo home in Amityville!
Remarkably, John buys the house for peanuts and moves right in. This impresses his daughter Susan Baxter (Lori Loughlin), who always knew she had a cool Dad. It even impresses Susan's friend Lisa (Meg Ryan: D.O.A., THE PRESIDIO, IN THE CUT), who shouldn't be looking at Susan's old man like that. But it really riles John's ex-wife, Nancy (Tess Harper) who doesn't like Pop impressing his daughter or appearing cool to his daughter's friends, and flies into a fit of rage whenever it suits her (or at least a fit of pique).
For those of you who saw the first or second AMITYVILLE, you know all about the flies, the thing in the basement, and wotnot. Needless to say, John discovers these are all real and the fact that he can't debunk the DeFeo house leads to all kinds of Merry Mishaps. John becomes disturbed by certain ghostly events, Melanie gets freaked out by certain events, Mom seeks out certain events as an excuse to keep her daughter out of the house until Pop returns to his bachelor apartment hovel, and Elliot tries to get everyone to just calm down.
It's not a great movie, but neither was the first one.
Two Shriek Girls.



This review copyright 2007 E.C.McMullen Jr.