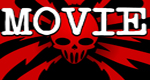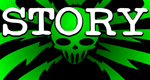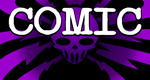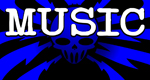 You Support This Site
When You Buy My Books
E.C. McMullen Jr.
PERPETUAL
BULLET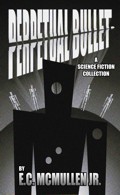 "'Some People' ... may be the standout story in the book."
-

John Grant

, Infinityplus

E.C. McMullen Jr.
WILLOW BLUE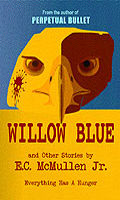 "'Willow Blue' will burrow under your skin and stay there long after you've put the book down."
- Jeffrey Reddick, Creator of
FINAL DESTINATION

IN OTHER BOOKS
E.C. McMullen Jr.'s
short story
CEDO LOOKED LIKE PEOPLE
in the anthology
FEAR THE REAPER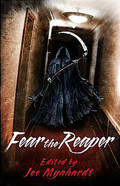 "This Ray Bradbury-esque is one of the most memorable and one of the more original stories I've read in a long time."
- Steve Isaak,
Goodreads

HORROR 201:
The Silver Scream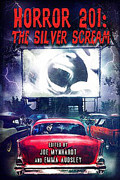 Filmmaker's Guidebook
featuring
RAY BRADBURY,
JOHN CARPENTER,
WES CRAVEN,
TOM HOLLAND,
E.C. McMULLEN Jr.,
GEORGE A. ROMERO,
and many more.



Extensively quoted in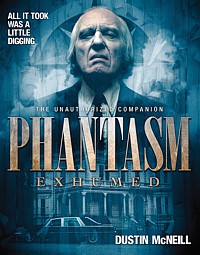 PHANTASM
EXHUMED
The Unauthorized Companion

Robert S. Rhine's
SATAN'S 3-RING
CIRCUS OF HELL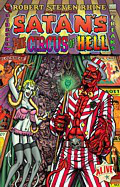 Forward by
GAHAN WILSON &
FEO AMANTE.
Featuring comics by
ALEX PARDEE,
WILLIAM STOUT,
STEVE BISSETTE,
FRANK DIETZ,
JIM SMITH,
FRANK FORTE,
ERIC PIGORS,
MIKE SOSNOWSKI,
OMAHA PEREZ,
DAVID HARTMAN,
STEVEN MANNION,
and more!

And In
CINEMA


E.C. McMullen Jr.


Head Production Designer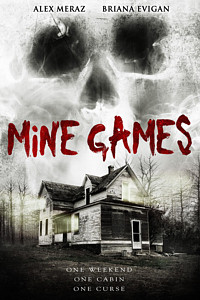 MINE GAMES


(Starring:
JOSEPH CROSS, BRIANA EVIGAN,
ALEX MERAZ)

Dept. head
Special Effects Make-Up
(SFX MUA)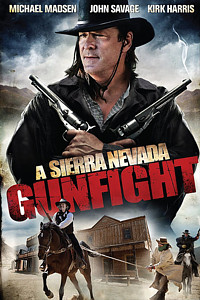 A SIERRA NEVADA
GUNFIGHT
(MICHAEL MADSEN & JOHN SAVAGE).

Production Designer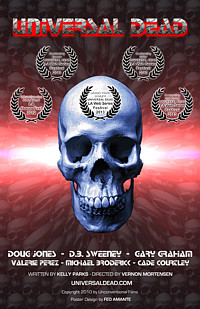 UNIVERSAL DEAD
(DOUG JONES,
D.B. SWEENEY,
GARY GRAHAM)

Art Director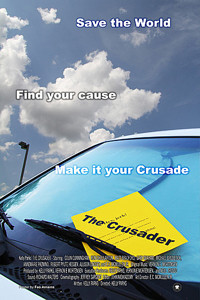 THE CRUSADER
(COLIN CUNNINGHAM,
GARY GRAHAM)
Review by
E.C.McMullen Jr.

EVERYBODY'S DOING IT


TIP JAR




BUFFY THE VAMPIRE SLAYER

- 1992
USA Release: July 31, 1992
Twentieth Century-Fox Film Corporation / Kuzui Enterprises / Sandollar
Ratings: USA: PG-13
After writing what are considered by many to be the best episodes of the television comedy, Roseanne, Joss Whedon got the greenlight for his script, BUFFY THE VAMPIRE SLAYER. The story of a meaningless blonde airhead who is redeemed by her birthright. Actually in real life, birthrights, which often come in the form of an inheritance, are usually the start of a downfall, but anyway.
We meet Buffy (Kristy Swanson: DEADLY FRIEND, FLOWERS IN THE ATTIC) as the head of the worst cheerleading team ever (and if I'm wrong, I don't want to know about it). The long period of opening credits where we witness the witless cheerleading appears to be the portent of bad things to come, and it's hard to recover from it and try and enjoy the rest of the movie.
Yet the rest of the movie is in fact, largely enjoyable. Buffy hangs with her vapid friends with equally powder puff names like Kimberly Hannah (Hilary Swank*: THE GIFT, THE CORE) and talks the most clueless crap you can imagine. Things they think that, because they've heard of it on TeeVee, it must be, like, totally cool to care about! Like the environment.
"What should we protect the environment from? Trash?"
"Hmm. Insects!"
"Oh, right? Bugs are like, totally gross!"
They chatter inanely and for the longest time, blowing their soap bubble wisdom "That jacket is like, so five minutes ago!"
- Figuratively knifing each other,
"You told me not to buy that jacket! You said it was out of style!"
"It is! So I bought it cuz its retro!"
- And talking out loud in the theater during the movie. By the way, I support outlawing talking in the theater during the movie as not only a felony, but a crime punishable by death.
In the mall, Buffy and her friends are met by an old man who tries to enter the elevator they want to ride, which Buffy and clique think totally rude. The man smiles at Buffy and lets her and her friends pass.
At night, Buffy has nightmares and they involve, somehow, the man she has seen, as well as other creatures.
And creatures there are in this Southern California town. The vampires in the title of this flick have come to Los Angeles to roost and more. It is time for their return to power.
Buffy has a boyfriend, the Captain of the basketball team, so being his girlfriend is way rad. Yet she finds herself distracted by this unpopular yet mysteriously cool dude named Pike (Luke Perry: DESCENT [TV], SUPERNOVA [TV]), who hangs out with an unpopular and uncool dweeb named Benny (David Arquette: SCREAM [all], RAVENOUS, EIGHT LEGGED FREAKS, THE TRIPPER). Buffy has sex with her boyfriend, but let's him make all the moves, seemingly disinterested. Buffy doesn't really have any dreams in life. When she graduates high school she plans to go to college and get a job as a buyer.
Merrick: "Buying what?"
Buffy: "I don't know, but it sounds like a cool job."
Yet Buffy has dreams at night. And those dreams give her the doubts that lead to the old man that lead to her becoming what the movie says she is.
Many of us could have used a life-changing experience to give us direction in our youth, but Buffy, who needs it more than most, gets it in spades when the old man at the mall turns out to be Merrick Jameson-Smythe (Donald Sutherland (DON'T LOOK NOW, INVASION OF THE BODY SNATCHERS [1978], THE PUPPET MASTERS, VIRUS, FINAL FANTASY: THE SPIRITS WITHIN). Merrick is a Returner: One who keeps getting born over and over again with one purpose in life - to train the next Chosen One. The one who will become a Vampire Slayer. Merrick was a little late in getting to Buffy, however, and doubts he has enough influence to change the barren path she has already chose for herself.
Pike's path is equally barren, but at least he knows it and is trying to find his way. As this teenage angst plays out, Vampires are returning to power in the Los Angeles basin. The bloodsuckers are led by Amilyn (Paul Reubens: BATMAN RETURNS, THE NIGHTMARE BEFORE CHRISTMAS, THE TRIPPER), a powerful, but emotionally stunted vampire who is paving the way for the master vamp, Lothor (Rutger Hauer: BLADE RUNNER, THE HITCHER, BLEEDERS, SIN CITY, BATMAN BEGINS). All the vampires are aware that wherever they are, the latest Vampire Slayer can't be far behind. Merrick warns Buffy not to let them discover her true identity. So no bragging in school over lunch.
Joss Whedon's script plays fast and light with this tale, which is supposed to be humorous without being slapstick wacky: Not funny, just fun! You can tell this by the lack of setup and punch line. Humor is to supposed to be found in the very oddness of discovering that you are better than you've allowed yourself to be and your aloof and elite friends are a bunch of clueless morons. Plus there are vampires! Amilyn's protracted death scene is a hoot!
Sadly, that's not the way director Fran Rubel Kuzui chose to play it. So what would bring a grin, instead has a mugging cartoonish Hilary Swank delivering a line that can't possibly be as funny as she is wide-eyed, drop-jawed announcing. Worse, the momentary pause after the line delivery, where the Director or producers presume the audience would just be rolling in the aisles, is quiet enough to hear the crickets chirp.
There are horrible scenes of dancing, cheerleading, et al. that, by 1992, were already aged, so they're pretty limp today. Somebody in the command chain thought that they could dry hump the last vestiges of the early to mid 1980s John Hughes teen angst flicks.
Damn! Talk about clueless!
Even John Hughes stopped doing that shtick by 1987, moving forward to great comedies like Planes, Trains, and Automobiles, Uncle Buck, and Home Alone.
Fortunately for all of us, Joss Whedon fought to bring his true vision of what he wanted Buffy to be to television, and it became the most successful and longest running Horror Thriller television series ever. It was comedy, sometimes silly, but never stupid. Well, okay, those musical numbers could be stupid.
BUFFY THE VAMPIRE SLAYER, as a movie, is a real mixed bag of good story and awful direction. Fran wisely recognized her limitations and never directed another flick again.
A barely earned three Shriek Girls.

This review copyright 2005 E.C.McMullen Jr.