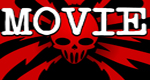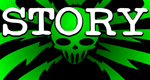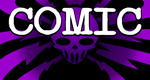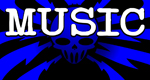 You Support This Site
When You Buy My Books
E.C. McMullen Jr.
PERPETUAL
BULLET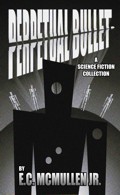 "'Some People' ... may be the standout story in the book."
-

John Grant

, Infinityplus

E.C. McMullen Jr.
WILLOW BLUE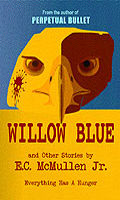 "'Willow Blue' will burrow under your skin and stay there long after you've put the book down."
- Jeffrey Reddick, Creator of
FINAL DESTINATION

IN OTHER BOOKS
E.C. McMullen Jr.'s
short story
CEDO LOOKED LIKE PEOPLE
in the anthology
FEAR THE REAPER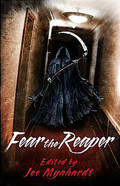 "This Ray Bradbury-esque is one of the most memorable and one of the more original stories I've read in a long time."
- Steve Isaak,
Goodreads

HORROR 201:
The Silver Scream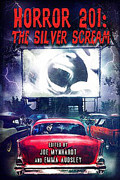 Filmmaker's Guidebook
featuring
RAY BRADBURY,
JOHN CARPENTER,
WES CRAVEN,
TOM HOLLAND,
E.C. McMULLEN Jr.,
GEORGE A. ROMERO,
and many more.

And In
CINEMA


E.C. McMullen Jr.


Head Production Designer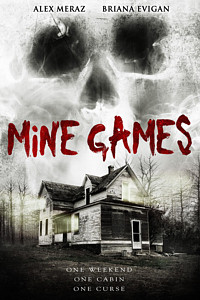 MINE GAMES


(Starring:
JOSEPH CROSS, BRIANA EVIGAN,
ALEX MERAZ)

Production Designer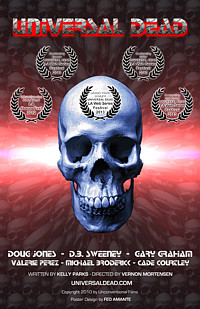 UNIVERSAL DEAD
(DOUG JONES,
D.B. SWEENEY,
GARY GRAHAM)

Art Director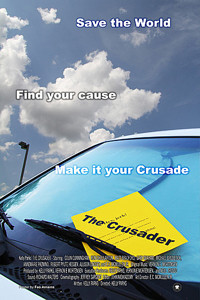 THE CRUSADER
(COLIN CUNNINGHAM,
GARY GRAHAM)
Review by
Diane Matson

AWAKE

- 2007
USA Release: Nov. 30, 2007
GreeneStreet Films / The Weinstein Company / Open City Films
Rated: Argentina, Germany, Iceland, Netherlands: 16 / Australia: MA / Chile, Peru: 14 / Finland: K-13 / Hong Kong: IIB / Ireland: 15A / Italy: VM14 / Malaysia: U / Portugal: M/16 / Singapore: NC-16 / South Korea: 15 / Taiwan: R-12 / USA:R
Every year, one in 700 people wake up during surgery. The anesthetics put them into a paralytic state. They can't move an inch, but they feel everything – and remember it all vividly after surgery. I'm not giving a dang thing away; the first minute of the movie shares statistics and information about people who are awake during surgery.
I expected this to be a full-blown horror story, instead of an unusually clever film that moves from one genre into another. It starts as a wonderful romance, that turns into a horror film, but then morphs into an exciting, mind-bending thriller. This is the first feature of writer-director Joby Harold.
Clay Beresford, perfectly played by Hayden Christensen (IN THE MOUTH OF MADNESS, THE VIRGIN SUICIDES) is secretly engaged to Sam Lockwood (Jessica Alba - IDLE HANDS, SIN CITY). Sam is beautiful, sweet, smart, and works for Clay and his mother, Lilith Beresford (Lena Olin: THE NINTH GATE, QUEEN OF THE DAMNED, DARKNESS).
Clay and Lena run a highly successful, lucrative business. Lena wants her only son to marry the very best, and is unaware Clay has already selected a bride well below the standards his mother has in mind. But time is running out, because Clay's physical heart isn't nearly as strong as his emotions. Clay and his doctor, Dr. Jack Harper (Terrence Howard - IRON MAN), become good friends waiting and hoping a new heart arrives in time.
Dr. Harper works with Dr. Puttnam (Fisher Stevens: THE BURNING, HACKERS, LOST [TV]). Checking the credits, I noted that the mult-talented Fisher also helped produce this film (along with Bob and Harvey Weinstein: THE MIST, 1408). The cast was small, excellent, and zeroed in on the emotional content of every scene, which means casting director Avy Kaufman (BODY OF LIES) has great people-placement skills. Every actor fit perfectly.
Every minute of each carefully laid out scene is a fascinating pleasure to watch. Granted, Joby cheated by handing his excellent, well told story to an amazing crew. Unfortunately I can't list everyone (sorry guys), so I selected a few.
Though I paid no attention to the music, my emotions were always heightened, which means Samuel Sim had way too much fun composing for the three genres. The shots were carefully constructed by cinematographer Russell Carpenter (LADY IN WHITE, CRITTERS 2, THE LAWNMOWER MAN) to highlight exactly what Joby wanted his audience to see. In order to clearly convey the thriller, editor Craig McKay (THE SILENCE OF THE LAMBS, THE MANCHURIAN CANDIDATE [2004]) had to carefully cut the entire film.
Looking back at the small cast shot on a handful of sets, I realize the film must have had a low budget. But I didn't pay any attention while watching the film, because each set was so perfectly put together and completely different from the others. It takes a really great production designer to pull something like that off. Hats off to Dina Goldman, art director Ben Barraud, set decorator Tora Peterson, and the long list of folks who created the sets and gathered the props.
You're in for a treat. I couldn't find anything wrong with the movie, and if this is how Joby Harold performs starting out, I suspect the world is in for some amazing movies. Please, Mr. Harold, let me audition for the rest of your films!
5 Shriekgirls






This review copyright 2009 E.C.McMullen Jr.