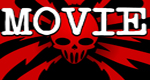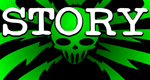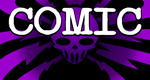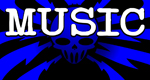 You Support This Site
When You Buy My Books
E.C. McMullen Jr.
PERPETUAL
BULLET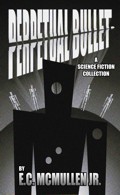 "'Some People' ... may be the standout story in the book."
-

John Grant

, Infinityplus

E.C. McMullen Jr.
WILLOW BLUE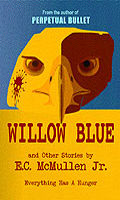 "'Willow Blue' will burrow under your skin and stay there long after you've put the book down."
- Jeffrey Reddick, Creator of
FINAL DESTINATION

IN OTHER BOOKS
E.C. McMullen Jr.'s
short story
CEDO LOOKED LIKE PEOPLE
in the anthology
FEAR THE REAPER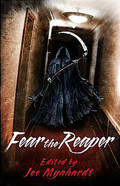 "This Ray Bradbury-esque is one of the most memorable and one of the more original stories I've read in a long time."
- Steve Isaak,
Goodreads

HORROR 201:
The Silver Scream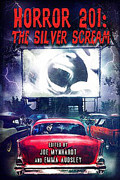 Filmmaker's Guidebook
featuring
RAY BRADBURY,
JOHN CARPENTER,
WES CRAVEN,
TOM HOLLAND,
E.C. McMULLEN Jr.,
GEORGE A. ROMERO,
and many more.



Extensively quoted in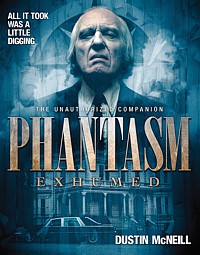 PHANTASM
EXHUMED
The Unauthorized Companion

Robert S. Rhine's
SATAN'S 3-RING
CIRCUS OF HELL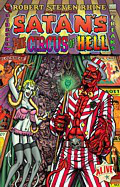 Forward by
GAHAN WILSON &
FEO AMANTE.
Featuring comics by
ALEX PARDEE,
WILLIAM STOUT,
STEVE BISSETTE,
FRANK DIETZ,
JIM SMITH,
FRANK FORTE,
ERIC PIGORS,
MIKE SOSNOWSKI,
OMAHA PEREZ,
DAVID HARTMAN,
STEVEN MANNION,
and more!

And
IN CINEMA


E.C. McMullen Jr.


Head Production Designer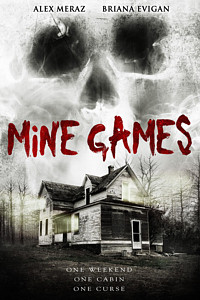 MINE GAMES


(Starring:
JOSEPH CROSS, BRIANA EVIGAN,
ALEX MERAZ)

Dept. head
Special Effects Make-Up
(SFX MUA)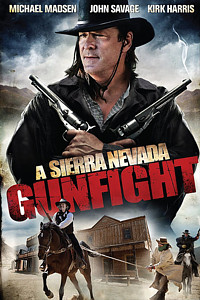 A SIERRA NEVADA
GUNFIGHT
(MICHAEL MADSEN & JOHN SAVAGE).

Production Designer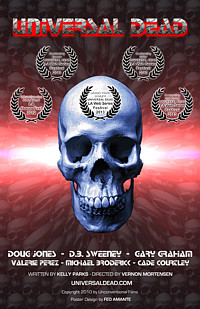 UNIVERSAL DEAD
(DOUG JONES,
D.B. SWEENEY,
GARY GRAHAM)

ART DIRECTOR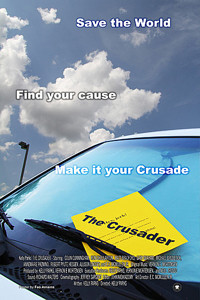 THE CRUSADER
(COLIN CUNNINGHAM,
GARY GRAHAM)
Review by
Ken King

THE CHILDREN

- 2008
USA Release: Oct. 6, 2009
Barnsnape Films, Aramid Entertainment Fund, Screen West Midlands, Vertigo Films, BBC Films
Rating: USA: N/A
"We don't hit kids here, Jonah."
- Robbie
Steve Niles, the writer of the now iconic 30 DAYS OF NIGHT, says of this movie, "I will never go near a playground again."
Smart man.
I'll take it a step further: If ya ain't got 'em, don't have 'em.
You've seen the movies. You've read the stories. Ultimately, no good can come from it. From Ray Bradbury's short story, The Playground, to Stephen King's novel, PET SEMATARY, to Richard Donner's film, adapted from David Seltzer's novel, THE OMEN, to William Friedkin's film, THE EXORCIST, adapted from the novel by William Peter Blatty.
I could go on and on, but you get the picture. Children in stories and films can be downright scary. When I watch, or read about these things, they almost only kill adults. If they are in a group, it's like they scare a hive mind. I have often theorized that there's a telepathic link, a kid "language" if you will, that only they can understand. They might not like each other, but will come together for a common cause, namely, doing adults in in the most heinous of ways. That's what THE CHILDREN is pretty much about. Not the kids being against each other, but the common cause thing.
A family with three kids, one of them, Casey (Hannah Tointon: THE LOST FUTURE, YOUNG HIGH AND DEAD, PENNY DREADFUL [TV], PATIENT SEVEN, MINUTES PAST MIDNIGHT) is a teenager, who wishes she could be at a party with her friends, anywhere, but where she is now. Her parents and her aunt and uncle are happy as clams to see each other. They are spending time together with family for Christmas! The kids are running about, hootin' and hollerin' and just being kids - except for one of them. The youngest, her brother, Paulie (William Howes) who the adults think is car sick from the long ride out to the country house, vomits on the snow. They take him in and get him squared away.
The children are still excitable when it comes time to go beddy-bye.
Paulie pays the others no attention and bangs absently away on a xylophone. Unbeknownst to the others, his cousin, Leah (Rafiella Brooks) also yaks a little on her pillow.
Something is going on with these kids and the adults, having sent the whole "brat pack" to bed, are oblivious to it all, even before the rug rats crashed for the night. They're too busy getting lit. So much so, none of them really seem to care when Casey is given a drink of whisky by the uncle, Robbie (Jeremy Sheffield: SAFE HAVEN, CREEP) who seemingly has an eye for the girl and this is later suspected by the aunt, Chloe (Rachel Shelley: PHOTOGRAPHING FAIRIES, LIGHTHOUSE, THE CALLING, THE BONE SNATCHERS, GHOST WHISPERER [TV]).
When things start going haywire, Chloe point blank blames Casey for all the bloody happenings at the house. It doesn't take long for the joyous festivities of snowball fights, sledding, building snowmen, to come to a halt however, and the kiddies to resort to other games I'm sure they didn't learn in their P.E. classes.
Casey knows something is up and the adults don't have a clue. Before this, however, the father of the visiting family, Jonah (Stephen Campbell Moore: BURLESQUE FAIRYTALES, PULSE [2010], SEASON OF THE WITCH, THE ONES BELOW, WAR OF THE WORLDS [TV - 2019]) tries to explain something to the lecherous uncle about some mutating virus that seemingly effects only children. The other only half listens. He is watching the kids and Casey. Eventually, Jonah, gives up. There's sort of a hint that Jonah may know more about what's going on than he lets on. This rears its head several times throughout the movie. But no one, not even his wife, Elaine (Eva Birthistle: RED RUM, THE DAISY CHAIN, REVERB, WAKE WOOD) suspect something is amiss where it comes to him.
It isn't long before the killing starts in earnest. The murders are bloody and quite gruesome. And it's here I have to stop and hand out some love where it comes to various production members.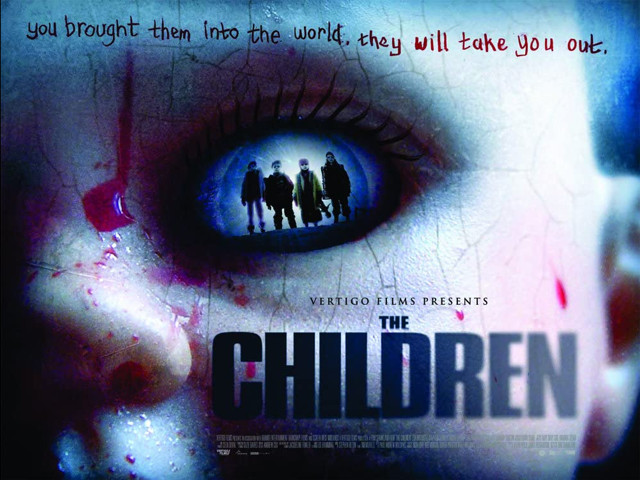 First, I must give a shout out to Director Tom Shankland. After watching THE CHILDREN, I'm going to be seeking out other things this guy has done. Most of it looks to be television related and some I have seen, like Netflix's Marvel Series, where he directed various episodes of THE PUNISHER, IRON FIST and LUKE CAGE. What I haven't seen, WICKED CITY, THE MISSING, and RIPPER STREET, I was curious about before, until I discovered this guy, now that I know who Shankland is, I will set a course to rendezvous with these programs. He has only directed one more flick, THE KILLING GENE that stars a stellar cast, the likes of Stellan Skarsgard, Melissa George, Tom Hardy and Selma Blair. Yeah, I will be checking this out too.
Next, comes the cinematographer, Nanu Segal (SHROOMS) this film is BEAUTIFUL! Everything is bleak and wintry like you would expect a Horror movie taking place at Christmas would be. Sure, there are other films that have such scenes, but something about Segal's cinematography here borders on supernatural.
Then there's film editor, Tim Murrell (THE KILLING GENE, WAKE WOOD) Not one thing isn't where it shouldn't be. The scenes flow together smoothly and comes together flawlessly. Not all movies can boast such a feat. I have seen a lot of them where the music is cut abruptly off, a brief, black screen cutting from one scene to another, and things edited out that would have made the movie make more sense. You can't win them all, I suppose, but Murrell certainly does with THE CHILDREN. This dude knows what he is doing every step of the way with no hiccups apparent anywhere.
Finally, the entire sound and music department. The former was crisp and clear (except for some spoken lines, but more on that later) and the latter was unobtrusive. Musical scores can be tricky. If you don't have it just right, it can take you right out of movie that you are otherwise enjoying. You won't find that here. The entire team of those I mentioned came together as a finely tuned racing engine. They have a lot to be happy about where it comes to this particular production.
And the acting was totally spot on.
I have to hand it to the kids in this movie, and mention the ones that didn't get a shout out before and that would be Eva Sayer, as Miranda (THE TURN OF THE SCREW, THE DAY OF THE TRIFFIDS [TV]) and Jake Hathaway as Nicky. Those boys and girls earned their paycheck. They suitably creeped me out and for that, kudos. I hope to see the whole lot of them succeed in the biz, if they so choose to pursue a career in the field. If not, here's to a bright future elsewhere.
Now comes the "bad."
It might just be me here, but I must take off some points here for dialog. The children in the film were plain and clear with very few lines and it was understandable when they spoke. I wonder if Director Tom Shankland, let the kids run around and do what they wanted in various scenes. Whatever the case, it totally worked. I got just as annoyed as the parents in the film were. But my "gripe" isn't with them, it has to do with the adults.
Much like with Guy Ritchie's LOCK, STOCK AND TWO SMOKING BARRELS where the cockney was so thick in places it needed subtitles. I think this movie could have benefitted from the same treatment. I couldn't understand what they were saying much of the time. It got to be irritating at various intervals, so I just rolled with it and prayed I got just enough from these parts to go along with whatever came up in the next scenes that followed. I kept hoping I didn't get lost if something important came up that I should have heard.
Other than that, I have zero problems with this flick, but it was enough for me to subtract points from an otherwise very satisfying Horror movie. I plan on adding this movie to my collection and watching it every other year or so, as to not wear out it out and keep it fresh for other screenings.
Highly recommended Family Viewing.
FINAL THOUGHTS
I won't go into the kills too much but to say, they are brutal. A couple of them more so than others. I can't stress enough to put this one on your "Must See" list. However, if you have even the least little bit of cringe when it comes anything to do with Horror that involves kids, then pass this one on by. It just might put you off on the genre for the rest of your life. That would be a shame, because despite all the garbage that's out there, there's so many more definitely worth your time.
Four Shriek Girls





This review copyright 2008 E.C.McMullen Jr.