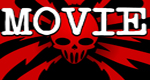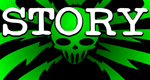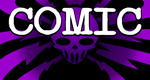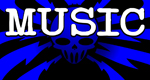 Support This Site

When You Buy My Books
E.C. McMullen Jr.
PERPETUAL
BULLET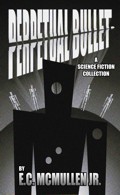 "'Some People' ... may be the standout story in the book."
-

John Grant

, Infinityplus

E.C. McMullen Jr.
WILLOW BLUE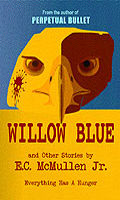 "'Willow Blue' will burrow under your skin and stay there long after you've put the book down."
- Jeffrey Reddick, Creator of
FINAL DESTINATION

IN OTHER BOOKS
E.C. McMullen Jr.'s
short story
CEDO LOOKED LIKE PEOPLE
in the anthology
FEAR THE REAPER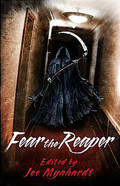 "This Ray Bradbury-esque is one of the most memorable and one of the more original stories I've read in a long time."
- Amazon Review

HORROR 201:
The Silver Scream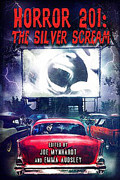 Filmmaker's Guidebook
featuring
RAY BRADBURY,
JOHN CARPENTER,
WES CRAVEN,
TOM HOLLAND,
E.C. McMULLEN Jr.,
GEORGE A. ROMERO,
and many more.



Extensively quoted in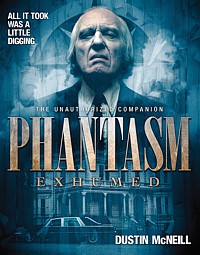 PHANTASM
EXHUMED
The Unauthorized Companion

Robert S. Rhine's
SATAN'S 3-RING
CIRCUS OF HELL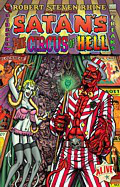 Forward by
GAHAN WILSON &
FEO AMANTE.
Featuring comics by
ALEX PARDEE,
WILLIAM STOUT,
STEVE BISSETTE,
FRANK DIETZ,
JIM SMITH,
FRANK FORTE,
ERIC PIGORS,
MIKE SOSNOWSKI,
OMAHA PEREZ,
DAVID HARTMAN,
STEVEN MANNION,
and more!

Also
IN CINEMA
E.C. McMullen Jr.
Head Production Designer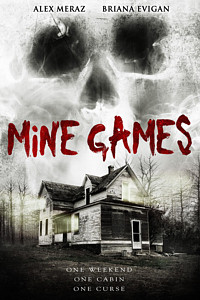 MINE GAMES


(Starring:
JOSEPH CROSS, BRIANA EVIGAN,
ALEX MERAZ)

Dept. head
Special Effects Make-Up
(SFX MUA)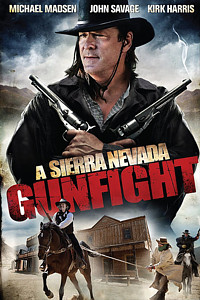 A SIERRA NEVADA
GUNFIGHT
(MICHAEL MADSEN & JOHN SAVAGE).

Production Designer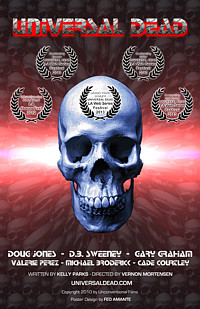 UNIVERSAL DEAD
(DOUG JONES,
D.B. SWEENEY,
GARY GRAHAM)

ART DIRECTOR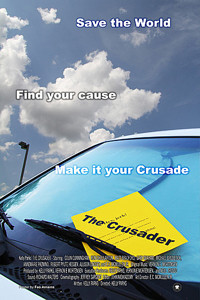 THE CRUSADER
(COLIN CUNNINGHAM,
GARY GRAHAM)
Review by
Ken King

FATMAN

- 2020
USA Release: Nov. 24, 2020
Fortitude International,
Zed Filmworks,
Windy Hill Pictures,
RBL Studios,
Mammoth Entertainment,
Ingenious,
Carte Blanche,
Sprockefeller Pictures
Rating: USA: R
"You remind me of my mother. She didn't listen and wouldn't fucking shut up either."
-Skinny Man
I'm always looking for new Christmas movies to add to my collection and to make all new holiday traditions. Usually, I gravitate towards Horror, but the occasional comedy, or family theme one will come along, and it will strike some chord within me and thus, it gets added.
There's much in the way of Horror too, such as the original BLACK CHRISTMAS (1974), SILENT NIGHT, DEADLY NIGHT (1984), GREMLINS (1984), SANTA'S SLAY (2004), RARE EXPORTS (2010), SINT (2010) and KRAMPUS (2015).
With both categories listed above, there are many, many titles to choose from. Just take your pick, pour yourself some eggnog, and finally open that popcorn tin that has probably been circulating around since way before you were born and make it a movie night.
One new flick you may want to add to the ever-growing holiday classic movies is FATMAN.
This movie is more in line with flicks like Die Hard (1988) and Reindeer Games (2000) where it comes to Christmas action flicks, but nothing at all like them. Imagine if you will, a contract killing put out on Santa Claus (Mel Gibson: MAD MAX Trilogy, MACHETE KILLS, THE EXPENDABLES 3) himself.
That's right. Some hateful, little bastard named Billy (Chance Hurstfield: GOOD BOYS, THE PACKAGE, DARC, THE PERFECT CATCH, INNOCENT), who couldn't keep his nose clean - who most assuredly is at least a distant relative of Patrick Bateman - hires a hitman, Skinny Man (Walton Goggins: HUMANOIDS FROM THE DEEP [1996], SWITCHBACK, THE CROW: SALVATION, THE BOURNE IDENTITY, HOUSE OF 1000 CORPSES, PREDATORS, COWBOYS AND ALIENS, STRAW DOGS [2011], MAZE RUNNER: THE DEATH CURE, TOMB RAIDER [2018], ANT-MAN AND THE WASP) to take out his enemies, or threatens them to make certain they are no longer a thorn in his side. Skinny Man is very good at his job. Before the film is over, he racks up a high body count.
Billy hires him for one doozy of a hit. Incidentally, Skinny Man has his own beef with Santa, so it's a contract he is more than willing to do.
Meanwhile, Chris (that's the name he prefers) has just about had it with Christmas and the world at large and is ready to give it all up. His wife, Ruth (Marianne Jean-Baptiste: A MURDER OF CROWS, THE CELL, CITY OF EMBER, THE MOMENT, ROBOCOP [2014], IN FABRIC, HOMECOMING [TV]) does all she can to keep Chris's spirits up.
It's all both can do to be upbeat as like, with any other married couple, bills are piling up. Then there's the government, who had the Kringle's in some sort of agreement to keep up appearances all these years that he indeed, flies around the world on Christmas Eve and delivers presents to good boys and girls. That agreement has lapsed, and the government is willing to make Chris another offer for a whole different project.
At first, Chris balks at this, feeling the government has cheated him and his wife (Welcome to the real world, Mr. Claus) and he has no intention of being screwed over again. Still, even Santa must answer to a higher power like the utilities company. Reluctantly, he gives in and he puts his elves to work building different things for the US military.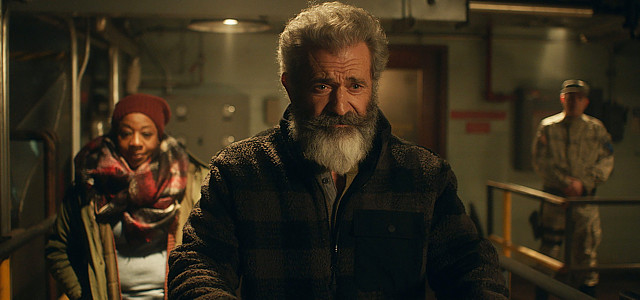 Unbeknownst to the Kringle's, their elves and the military, trouble is on its way to Alaska (Yup. Nobody lives in the North Pole. That's just crazy talk). The Skinny Man is on his way to kick ass and take names. Woe be unto anyone who steps into his path.
Upon arrival, he heads to the local post office. He had already visited one where he lived and after finding out what he needed to know, the assassin took out a couple of employees. True killers don't leave loose ends.
Skinny Man waits outside the post office for Chris to show up. Inevitably he does, and Skinny Man tries to take him out there, but interference always raises its head and so he has little choice but to follow Chris and take the fight to him on his own turf.
Chris gains a new release on life when Ruth leaves a few things for him where it came to children and his having a positive influence on their futures. He starts to find himself and realizes, that maybe not all is bleak with the world as he originally surmised and this was the reason he became St. Nick in the first place.
Maybe Santa Claus isn't dead after all.
Not yet.
Time to hand out the BILL PAXTON CAN DO NO WRONG AWARD.
Walton Goggins: I have yet to be let down by anything I have seen him in. Goggins is quickly shooting up the ladder to my favorite top ten actors. He plays the Skinny Man with a cool demeanor befitting of contract killer. You believe he IS that character. The same for Gibson and his portrayal of Chris/Santa Claus.
This isn't Martin Riggs or even Max Rockatansky we're seeing here. Not even something in between. We're seeing a broken, tired, disenfranchised man who wanted nothing more than to spread joy and cheer throughout the world and comes to the realization that even as everything changes around him, it is not necessarily for the good.
I must give a big shout out to Marianne Jean-Baptiste as Ruth, Chris's faithful and rock of positive influence. She is amazing and a joy to watch. Though she comes off as a sweet woman who likes to knit, bake cookies and gently scold Chris for some of his brusque manner, you can tell she loves him and would fight anyone to the death that would dare hurt him. She is very believable and even made me swallow a lump or two because of her kindness and devotion.
Okay, I will even give the Billy, a grudging thumbs up. Chance Hurstfield had a lot of raw talent around him and still managed to stand out enough to make you really love to hate the character. He turned out a solid performance and had me hoping to see him get his comeuppance in a very spectacular way.
Much thanks go to directors and brothers, Eshom and Ian Nelms for making a great Christmas movie to add to my holiday collection. Up to this point, the duo mainly did a few shorts, all of them collaborations. They made a few feature length films, SQUIRREL TRAP, LOST ON PURPOSE, WAFFLE STREET, SMALL TOWN CRIME together that I will probably give a check out, seeing how well they did on FATMAN. Each one of those movies I listed have some "name" actors in them, but none would make you say, "Oh, God! (eye roll) There's so and so. Do they have to be in EVERYTHING?!" I will give them a chance, for sure. Never know when you are going to find that jewel in the rough.
FINAL THOUGHTS
Even if you aren't into the whole holiday classic thing, FATMAN is worth checking out if you're looking for some entertainment that doesn't fall into every day humdrum run-of-the-mill fare. The vast majority of it happens after Christmas, so you aren't stuck throughout the whole movie hearing "Jingle Bells" or "Silent Night" or any of the other carols that they start playing in the big stores during the Halloween season, either through instrumental or singing, on into the New Year. That should be a big plus to some. Bottom line: You can watch this any time and not have to view it exclusively at Christmas should you choose to.
Five Shriek Girls






This review copyright 2008 E.C.McMullen Jr.