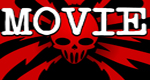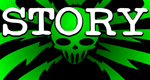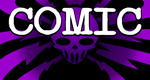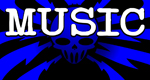 You Support This Site
When You Buy My Books
E.C. McMullen Jr.
PERPETUAL
BULLET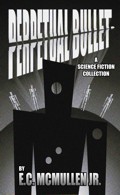 "'Some People' ... may be the standout story in the book."
-

John Grant

, Infinityplus

E.C. McMullen Jr.
WILLOW BLUE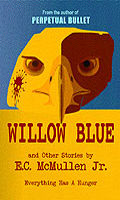 "'Willow Blue' will burrow under your skin and stay there long after you've put the book down."
- Jeffrey Reddick, Creator of
FINAL DESTINATION

IN OTHER BOOKS
E.C. McMullen Jr.'s
short story
CEDO LOOKED LIKE PEOPLE
in the anthology
FEAR THE REAPER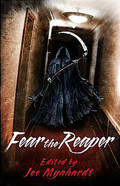 "This Ray Bradbury-esque is one of the most memorable and one of the more original stories I've read in a long time."
- Steve Isaak,
Goodreads

HORROR 201:
The Silver Scream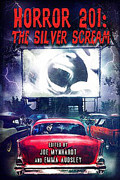 Filmmaker's Guidebook
featuring
RAY BRADBURY,
JOHN CARPENTER,
WES CRAVEN,
TOM HOLLAND,
E.C. McMULLEN Jr.,
GEORGE A. ROMERO,
and many more.



Extensively quoted in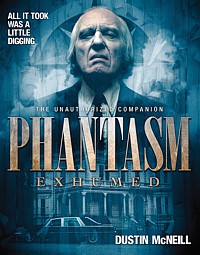 PHANTASM
EXHUMED
The Unauthorized Companion

Robert S. Rhine's
SATAN'S 3-RING
CIRCUS OF HELL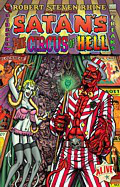 Forward by
GAHAN WILSON &
FEO AMANTE.
Featuring comics by
ALEX PARDEE,
WILLIAM STOUT,
STEVE BISSETTE,
FRANK DIETZ,
JIM SMITH,
FRANK FORTE,
ERIC PIGORS,
MIKE SOSNOWSKI,
OMAHA PEREZ,
DAVID HARTMAN,
STEVEN MANNION,
and more!

And In
CINEMA


E.C. McMullen Jr.


Head Production Designer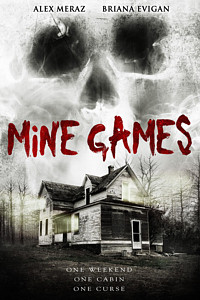 MINE GAMES


(Starring:
JOSEPH CROSS, BRIANA EVIGAN,
ALEX MERAZ)

Dept. head
Special Effects Make-Up
(SFX MUA)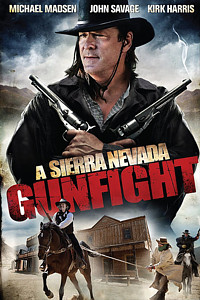 A SIERRA NEVADA
GUNFIGHT
(MICHAEL MADSEN & JOHN SAVAGE).

Production Designer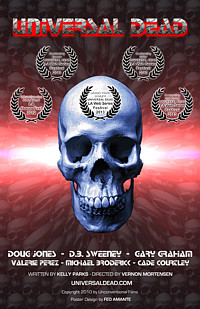 UNIVERSAL DEAD
(DOUG JONES,
D.B. SWEENEY,
GARY GRAHAM)

Art Director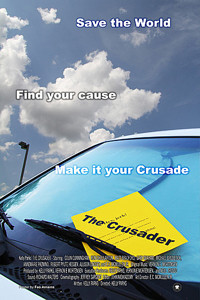 THE CRUSADER
(COLIN CUNNINGHAM,
GARY GRAHAM)
Review by
E.C. McMullen Jr.

CYRUS

- 2010
USA Release: AUG! 2010
Lakeshore Drive Entertainment, Anchor Bay Entertainment
Ratings: USA: R
CYRUS is a movie about, well, a serial killer, and the entire movie is largely about how he tortures one woman after the next, and the next, and the next, and so on.

We start with a TV girl, Maria (Danielle Harris: Rob Zombie's HALLOWEEN, Rob Zombie's HALLOWEEN II) who is hot on the icy cold trail of a serial killer. Okay, she does this TV show, Last Steps, about serial killers and their victims and right now she is covering the story of who was the biggest serial killer in American history: The County Line Cannibal.

Thing is, no one ever knew this killer's name until Maria discovered a man named Emmett (Lance Henriksen: TERMINATOR, ALIENS, NEAR DARK, ALIEN3, ALIEN RESURRECTION, SCREAM 3, ALIENS vs PREDATOR, ABOMINABLE) who says he knows everything about the serial killer (oddly enough, this doesn't wave a big bright red flag with Maria). Accompanied by her able cameraman, Tom (Tony Yalda), Maria puts herself and Tom in stupidly dangerous, deadly situations so that she can interview Emmett, who seems to know in vivid detail even how the serial killer, who he says is named Cyrus (Brian Krause: SLEEPWALKERS, MIND GAMES, NAKED SOULS), thinks.

Emmett then shows her the ID cards and driver's licenses of all of the victims (stupidly enough, this doesn't wave a big bright red flag with Maria). They'll have to come inside Emmett's house if they want to hear the whole story (facepalm enough, this doesn't wave a big bright red flag with Maria).

Oh, and in addition to being a serial killer, Cyrus is also a former Vietnam P.O.W., and you know what THAT means in Hollywood! Now then...

I'd like to pause for a moment so that we can reflect on serial killer movies of the past. Not all of them, just a sampling like, PSYCHO, THE TEXAS CHAINSAW MASSACRE, DERANGED, MOTEL HELL, AMERICAN PSYCHO, SAW, THE LOST. Now all of those movies were about serial killers and some of them were about some really whacked out serial killers. But even the worst of them (take your pick), the cheapest and worst acted all had one thing.

They moved.

They were entertaining.

They had a point.

They were scary, thrilling, and sometimes exhilarating.

All of the things that CYRUS: The Mind Of A Serial Killer is not. Holy crap is this ever dullwitted. If not for the fact that it starred Lance Henriksen and Danielle Harris, and a few choice cameos, CYRUS would have probably wound up with a distributor like Tempe Video if the filmmakers were very, VERY lucky.

A large part of the tedium comes from Emmett practically narrating the entire movie. I like Henriksen, but he's compelling and exciting as an actor. His voice in CYRUS is a monotone drone.

CYRUS: The Mind Of A Serial Killer was written, produced, and directed by Mark Vadik. The one other producer is Joel Kastelberg, who produced three Noah Baumbach comedies in the mid 1990s (Noah has gone on to much better things since he and Mr. Kastelberg parted company, whereas Joel's only other movie in the 21st century is a direct to video sequel to THE HOWLING). So from page to production to direction, this is almost entirely Mark's responsibility. This is Vadik's second attempt at a Horror feature film, and while I haven't seen his first one, Mark has improved his ability to market his movie to a decent video distributor. It is telling however, that Anchor Bay Entertainment chose not to release a Blu-Ray of this.

You'll have a tough time staying awake through this yawnfest, despite passing through cameos by Doug Jones (HELLBOY [all], PAN'S LABYRINTH, UNIVERSAL DEAD), Rae Dawn Chong (TALES FROM THE DARKSIDE: THE MOVIE) and Tiffany Shepis, who makes a cameo as young Cyrus' abusive Mom (one of thirteen movies she was in that year).

Two Negative Shriek girls.



This review copyright 2011 E.C.McMullen Jr.