RISE OF THE PLANET OF THE APES
- 2011
20th Century Fox
RATINGS: Argentina: 13 / UK: 12 / USA: PG-13
Who is Director Rupert Wyatt? He's this guy who wrote and directed a critically acclaimed movie, starring Brian Cox, called The Escapist. It was released to small fanfare but huge accolades in 2008. It's a Prison break movie.

Who is Peter Chernin? He's the Executive Producer of a critically acclaimed, but barely known TV show called The Breakout Kings. It's a Prison break TV show. Peter is also the CEO, COO, and Chairman of The Fox Group, one of the most powerful people at Fox. If Peter wants something to happen at Fox, it gets done. What Peter wanted was to prove himself in such a way that there could be no argument but that he was master of his domain (it's not enough to be given that title, in order to keep it, you have to unequivocally earn it).

So Peter brought onboard the brother and sister writing team of Rick Jaffa and Amanda Silver (THE HAND THAT ROCKS THE CRADLE, RELIC) and made them producers to boot!

Then he brought onboard Oscar winning Cinematographer, Andrew Lesnie (THE LORD OF THE RINGS [all], KING KONG [2005], I AM LEGEND, THE LOVELY BONES) and Art Director Helen V. Jarvis (THE 13TH WARRIOR, DREAMCATCHER, X2, I, ROBOT, X-MEN: THE LAST STAND, ALIENS VS PREDATOR: REQUIEM, WATCHMEN) and Motion Capture actor extraordinaire, Andy Serkis (THE LORD OF THE RINGS [all], THE ESCAPIST, DEATH WATCH [2002], BLESSED, KING KONG [2005], THE PRESTIGE, EXTRAORDINARY RENDITION, THE COTTAGE, BURKE AND HARE) to get back into the CGI suit!

Soon the Casting team of Heike Brandstatter, Coreen Mayrs, and Debra Zane were putting together a cast of super focused workaholic, James Franco (SPIDER-MAN [all], MOTHER GHOST, THE WICKER MAN [2006], THE DEAD GIRL), Rupert's goto guy, Brian Cox (MANHUNTER, THE MINUS MAN, THE RING, X2, RED EYE, TRICK R' TREAT), John Lithgow (BLOW OUT, TWILIGHT ZONE: THE MOVIE, RAISING CAIN, SILENT FALL, DEXTER [TV]), Tom Felton (HARRY POTTER AND THE [everything]), David Hewlett (CUBE, SPLICE), and Freida Pinto.

Holy cast whatta cow!

And the best part is, it all works! This is the best PLANET OF THE APES since the first PLANET OF THE APES and a great kick-off to the re-boot.

RISE OF THE PLANET OF THE APES begins with scientist Will Rodman (Franco) who is making a viral serum call ALZ-112. He and his crew are experimenting on chimp brains in order to find the cure for Alzheimer's. During an important meeting with the stockholders and investors, the experiments go apeshit and ALZ-112 is in the hole along with Will.

Ordered to kill off all of the experiment apes, Will can't bring himself to snuff a baby chimp and brings it home to his father, Charles (Lithgow). Pop suffers from Alzheimer's and now you see the impetus that drives Will. Pop takes to the baby chimp, naming him Caeser after William Shakespeare's Julius Caeser.

Well, once you name it, it's hard to let go.

Three years pass and the adolescent Caeser lives in the attic in his own bedroom. He is not only intelligent for a chimp, he's even intelligent for a human of the same age. ALZ-112 works! If only things hadn't gone so horribly wrong at the wrong moment back at the lab. That monkey is gonna pay.

Oh wait. It did. Anyway...
Will tries to talk his insanely disappointed boss, Steve Jacobs (David Oyelowo: A SOUND OF THUNDER), into taking more risks and giving him greater access to this, that, and the other thing, in order to resuscitate the future of ALZ-112, but Steve reminds Will how lucky he is that he hasn't been fired.

Caeser gets hurt and Will, not knowing where else to go, takes le Chimp to le zoo where we finally meet la femme. Caroline (Pinto) is a poorly drawn character who seems to be there only because the movie should have at least ONE woman in the whole damn story, or Will is going to fall in love with Caeser (well, that's probably unfair. There are also the other two women characters of Party Girl #1 and Party Girl #2.)

Will takes a great risk of his own when Charles takes a turn for the worse with a swing at the nurse. He gives Pop an injection of ALZ-112. By morning, Pop not only experiences a complete recovery, he's actually better than he was before.

Meanwhile, Ceaser, who is no dummy himself thanks to ALZ-112, sees children playing outside his bedroom window and wants to join them. Seeing a dangerously strong chimpanzee come out of nowhere and run after your kids, throws Will's long suffering neighbor, Hunsicker (Hewlett), into a panic as he attempts to protect his children via a baseball bat.

One thing leads to another and years pass and Caeser grows and comes to an understanding about his place in a human culture.

And that's all you need to know about it.

RISE OF THE PLANET OF THE APES goes through long periods without dialog as we watch Ceaser learn, realize, and strategize. There are times we could nearly believe we are watching a documentary and, for a movie like this, that is just the place we need to be.
When the powerful holy hell of action and battle is finally enjoined, it all makes sense. The emotions, plot, characters, and their goodness as well as flaws, are all balanced with each other to a wonderful degree.

PotA geeks will also appreciate the fleeting moments set aside for them.

Unfortunately, RISE OF THE PLANET OF THE APES also gets an

!!!UNFAIR RACIAL CLICHE ALERT!!!:
Are you new here and have never heard of the UNFAIR RACIAL CLICHE ALERT (URCA)? This is the URCA.

Why does this movie get one? To find out, go to URCA/Rise of the Planet of the Apes.

But BEWARE when you go there because the UNFAIR RACIAL CLICHE ALERT has SPOILERS!

If I am correct in my assumption that Producer Peter Chernin wanted to prove himself with this one, then consider the point made.

I had a great time watching RISE OF THE PLANET OF THE APES!

Four Shriek Girls!






This review copyright 2011 E.C.McMullen Jr.

LOVE THIS SITE?
Support it when you buy my books
E.C. McMullen Jr.
PERPETUAL BULLET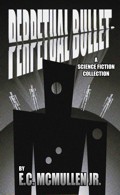 "'Some People' ... may be the standout story in the book."
- John Grant, Infinityplus

WILLOW BLUE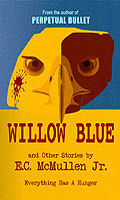 "'Willow Blue' will burrow under your skin and stay there long after you've put the book down."
- Jeffrey Reddick, Creator of
FINAL DESTINATION

IN OTHER BOOKS
E.C. McMullen Jr.'s
short story
CEDO LOOKED LIKE PEOPLE
in the anthology
FEAR THE REAPER


"This Ray Bradbury-esque is one of the most memorable and one of the more original stories I've read in a long time."
- Amazon Review
HORROR 201: The Silver Scream
PAPERBACK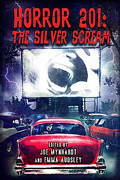 Filmmaker's Guidebook
featuring
RAY BRADBURY,
JOHN CARPENTER,
WES CRAVEN,
TOM HOLLAND,
E.C. McMULLEN Jr.,
GEORGE A. ROMERO,
and many more.
Extensively quoted in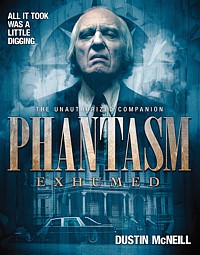 PHANTASM EXHUMED
The Unauthorized Companion

Robert S. Rhine's
SATAN'S 3-RING CIRCUS OF HELL


Forward by
GAHAN WILSON &
FEO AMANTE.
Featuring comics by
ALEX PARDEE,
WILLIAM STOUT,
STEVE BISSETTE,
FRANK DIETZ,
JIM SMITH,
FRANK FORTE,
ERIC PIGORS,
MIKE SOSNOWSKI,
OMAHA PEREZ,
DAVID HARTMAN,
STEVEN MANNION,
and more!
Also
IN CINEMA
E.C. McMullen Jr.
HEAD PRODUCTION DESIGNER


MINE GAMES
(Starring:
JOSEPH CROSS, BRIANA EVIGAN,
ALEX MERAZ)
Dept. head
SPECIAL EFFECTS MAKE-UP
(SFX MUA) and Michael Madsen's stunt double on the movie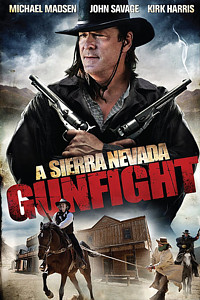 A SIERRA NEVADA GUNFIGHT
(MICHAEL MADSEN & JOHN SAVAGE).

PRODUCTION DESIGNER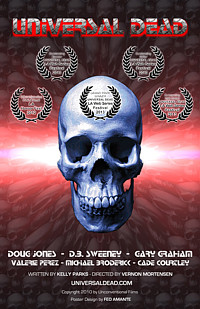 UNIVERSAL DEAD
(DOUG JONES,
D.B. SWEENEY,
GARY GRAHAM)

ART DIRECTOR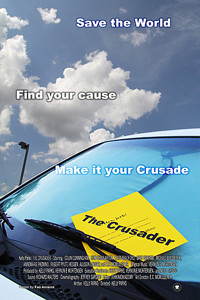 THE CRUSADER
(COLIN CUNNINGHAM,
GARY GRAHAM)