Review by
Kelly Parks

THE RELIC

- 1997
USA Release: Jan. 10, 1997
Paramount Pictures / Universal
RATED: Australia: MA / Finland: K-16 / Germany: 16 / New Zealand: R16 / Norway: 15 / Portugal: M-16 / Spain: 13 / Sweden: 15 / UK: 15 / USA: R
Earl is my idiot cousin. I'm sure there's one in your family too. At every family reunion he'd be there spouting off about his latest get rich quick scheme. Sometimes he'd even come up with what sounded like good ideas. But you know Earl. You know he's lazy and stupid and would never take the time to work out all the details and do anything the way it should be done.
On an unrelated note, I watched THE RELIC last night.
THE RELIC was directed by Peter Hyams (CAPRICORN ONE, TIMECOP, END OF DAYS), and written by Amy Jones (INDECENT PROPOSAL, THE GETAWAY), John Raffo, Rick Jaffa (EYE FOR AN EYE) and Amanda Silver (EYE FOR AN EYE, THE HAND THAT ROCKS THE CRADLE). This is your first clue: human intelligence is not additive, and committee writing is rarely a good idea.
The movie has a promising start. A white man (Thomas Ryan: WOLFEN, NOCTURNA), who we later learn is a scientist from Chicago's Museum of Natural History, is deep in the South American jungle, taking part in a native ritual. The locals let him have a sip of something foul, and the white guy starts screaming.
We cut to a cargo ship tied up at a Chicago peer. The crew have been brutally murdered and body parts are everywhere. Chicago cop Lt. Vincent D'Agosta (Tom Sizemore: BRINGING OUT THE DEAD, NATURAL BORN KILLERS) investigates the carnage, and discovers part of the cargo are some wooden crates addressed to the museum. The crates are delivered and the cop, sensing a connection, begins hanging around the museum. It turns out that the crates are from the scientist who partook of the native drink, and contain a variety of samples of jungle flora and fauna. His colleagues, Dr. Albert Frock (James Whitmore: THEM, THE SHAWSHANK REDEMPTION, THE FIRST DEADLY SIN), Dr. Margo Green (Penelope Ann Miller: DEAD-BANG), and Dr. Ann Cuthbert (Linda Hunt: DUNE) begin examining these samples, in between preparing for the museum's grand re-opening.
The very gory deaths we saw on the cargo ship begin happening in the museum, which for some reason is built on top of many subterranean tunnels. We quickly learn that a VERY large monster* (it looks like a cross between a woolly mammoth, a saber-tooth tiger and a big bug) is behind it all. This tremendous creature is apparently very light-footed, as it manages to sneak up on a variety of victims.
More mangled bodies appear around the museum, along with other strange events and strange results from the analysis of the jungle samples, giving us more clues as to who or what the monster really is. This comes to a head, as it were, at the same time as the museum's ceremonial dedication of a new exhibit. In a very contrived, unbelievable string of events, the museum is sealed off, trapping everyone inside with the monster.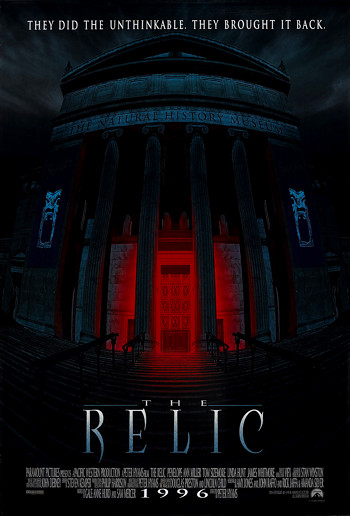 This is a monster movie and good monster movies must have two key ingredients:
1. A really cool monster, and
2. A believable reason why the really cool monster exists. The monster is pretty cool and some of the effects are top notch, but the science behind it all is so bad even a liberal arts major would say, "No way!" Which leads us to:
!!!SCIENCE MOMENT!!!:
The reason given for the monster going after people, is it turns out there's a nutrient found only in human brains that is essential for the creature's health. This results in torn apart bodies and sucked heads.
Now the essential nutrient idea is fine but c'mon! This is a very active big predator. He needs protein and plenty of it. A tiger can chow down more than 100 lbs of meat per day and this thing is like a tiger the size of an elephant. So it would NOT daintily peel open skulls looking for the tasty nutrients. It would eat people whole, and lick its plate clean. It'd probably take ten or twenty people a day just to maintain its physique.
Back To The Review:
This movie also earns an
!!!UNFAIR RACIAL CLICHÉ ALERT!!!:
The first victims of the creature in RELIC are all Hispanic. The first victim in the Museum is a black security guard who gets it while neglecting his duties to smoke some dope. There is only one other Black actor in the movie that has more than a bit part (Tico Wells) and he gets it too. There is also an intelligent Asian man (Chi Moui Lo: BUFFY THE VAMPIRE SLAYER) who is playing deceitful games of politics to rob a white person of her job. You just KNOW that he is going to die. They are all of course, slaughtered in the time honored Hollywood Horror movie cliché of Kill The Black People/non-whites.
This is not to say that the movie doesn't have its share of white characters getting killed too. It does. The UNFAIR RACIAL CLICHÉ ALERT is to let you know that, no matter how many victims or how many people from different races in the movie, the whites and ONLY the whites will survive.
Read the UNFAIR RACIAL CLICHÉ ALERT/Relic.
Now, Back To The Review:
Like so many movies of this caliber, a good editing job would have earned at least one more shriek girl. Cut out all the pitiful pseudo-science and bad exposition and just stick to the action. I give the editor a pink slip, and the movie two shriek girls.



This review copyright 2000 E.C.McMullen Jr.

E.C. McMullen Jr. is a participant in the Amazon Services LLC Associates Program, an affiliate advertising program designed to provide a means for sites to earn advertising fees by advertising and linking to amazon.com.
LOVE THIS SITE?
Support it when you buy my books
E.C. McMullen Jr.
PERPETUAL
BULLET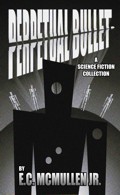 "'Some People' ... may be the standout story in the book."
- John Grant, Infinityplus
WILLOW BLUE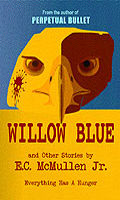 "'Willow Blue' will burrow under your skin and stay there long after you've put the book down."
- Jeffrey Reddick, Creator of
FINAL DESTINATION
IN OTHER BOOKS
E.C. McMullen Jr.'s
short story
CEDO LOOKED LIKE PEOPLE
in the anthology
FEAR THE REAPER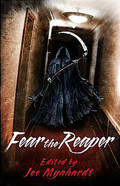 "This Ray Bradbury-esque is one of the most memorable and one of the more original stories I've read in a long time."
- Amazon Review
HORROR 201:
The Silver Scream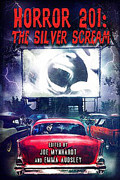 Filmmaker's Guidebook
featuring
RAY BRADBURY,
JOHN CARPENTER,
WES CRAVEN,
TOM HOLLAND,
E.C. McMULLEN Jr.,
GEORGE A. ROMERO,
and many more.
Extensively quoted in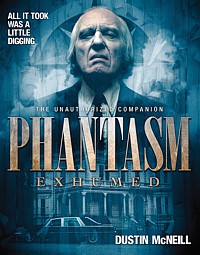 PHANTASM
EXHUMED
The Unauthorized Companion
Robert S. Rhine's
SATAN'S 3-RING
CIRCUS OF HELL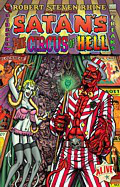 Forward by
GAHAN WILSON &
FEO AMANTE.
Featuring comics by
ALEX PARDEE,
WILLIAM STOUT,
STEVE BISSETTE,
FRANK DIETZ,
JIM SMITH,
FRANK FORTE,
ERIC PIGORS,
MIKE SOSNOWSKI,
OMAHA PEREZ,
DAVID HARTMAN,
STEVEN MANNION,
and more!
Also
IN CINEMA
E.C. McMullen Jr.
Head Production Designer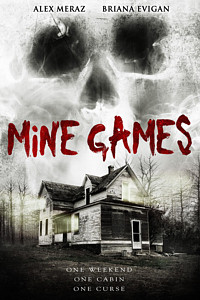 MINE GAMES
(Starring:
JOSEPH CROSS, BRIANA EVIGAN,
ALEX MERAZ)
Dept. head
Special Effects Make-Up
(SFX MUA) and Michael Madsen's stunt double on the movie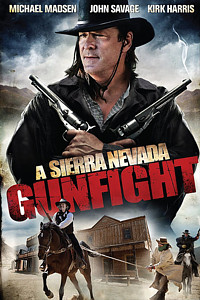 A SIERRA NEVADA GUNFIGHT
(MICHAEL MADSEN & JOHN SAVAGE).
PRODUCTION DESIGNER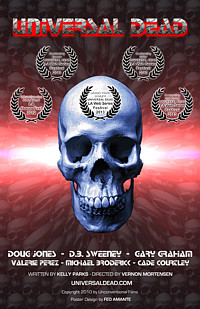 UNIVERSAL DEAD
(DOUG JONES,
D.B. SWEENEY,
GARY GRAHAM)
ART DIRECTOR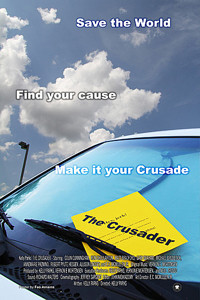 THE CRUSADER
(COLIN CUNNINGHAM,
GARY GRAHAM)