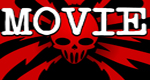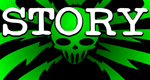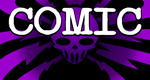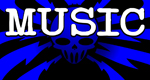 You Support This Site
When You Buy My Books
E.C. McMullen Jr.
PERPETUAL
BULLET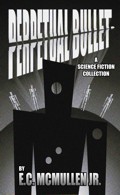 "'Some People' ... may be the standout story in the book."
-

John Grant

, Infinityplus

E.C. McMullen Jr.
WILLOW BLUE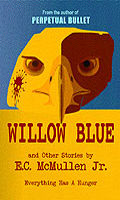 "'Willow Blue' will burrow under your skin and stay there long after you've put the book down."
- Jeffrey Reddick, Creator of
FINAL DESTINATION

IN OTHER BOOKS
E.C. McMullen Jr.'s
short story
CEDO LOOKED LIKE PEOPLE
in the anthology
FEAR THE REAPER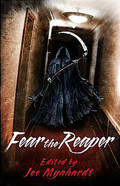 "This Ray Bradbury-esque is one of the most memorable and one of the more original stories I've read in a long time."
- Steve Isaak,
Goodreads

HORROR 201:
The Silver Scream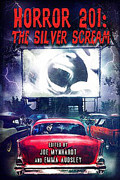 Filmmaker's Guidebook
featuring
RAY BRADBURY,
JOHN CARPENTER,
WES CRAVEN,
TOM HOLLAND,
E.C. McMULLEN Jr.,
GEORGE A. ROMERO,
and many more.

And
IN CINEMA


E.C. McMullen Jr.


Head Production Designer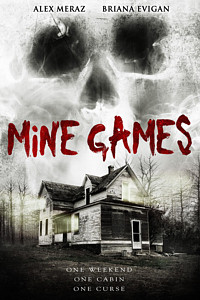 MINE GAMES


(Starring:
JOSEPH CROSS, BRIANA EVIGAN,
ALEX MERAZ)

Production Designer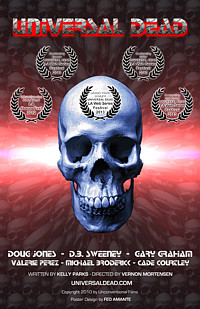 UNIVERSAL DEAD
(DOUG JONES,
D.B. SWEENEY,
GARY GRAHAM)

ART DIRECTOR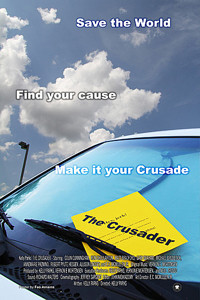 THE CRUSADER
(COLIN CUNNINGHAM,
GARY GRAHAM)
Review by
E.C.McMullen Jr.

FINAL DESTINATION 3

- 2006
USA Release: Feb. 10, 2006
New Line Cinema
Rated: USA: R
FINAL DESTINATION was a great movie. One of the all time classics, and inspiring enough to be repeated, copied, and satirized countless times (think of all of the movies you've seen where someone abruptly gets hit by a bus) in movies from SCARY MOVIE to THE DEVIL'S REJECTS and more.
FINAL DESTINATION 2 wasn't near as good, but it had its own harrowing opening (that Highway scene! Wow!), and was fun even in the parts where it was bone-head obvious. Death, while still invisible, became ever more intricate in its traps to lure humans to their doom. The various ways in which people were caught, so simple in the first movie, became a Rube Goldberg farce.
FINAL DESTINATION 3 took a slightly different take. It got back to what the original was all about. This is thanks in part to FINAL DESTINATION Director, James Wong, returning to his proper chair and a tight script by Producers Wong and Glen Morgan (THE X-FILES [TV], MILLENNIUM [TV], FINAL DESTINATION, THE OTHERS [TV], WILLARD [2003], BLACK CHRISTMAS [2006]), who were also co-writers on FINAL DESTINATION creator, Jeffrey Reddick's original story and script. Gone are the insufferably stupid characters and the over-the-top complicated machinations of death.
FINAL DESTINATION 3 returns to a Horror Thriller loaded with death and gore, while still retaining a heart. Unlike FINAL DESTINATION 2, when people die, as they will in FD3, it means something to the survivors. It's tragic and harrowing and causes them to question themselves, as any of us would. In short, FINAL DESTINATION 3 returned to having a meanginful story with meangingful characters and that makes it all the more scary.
Wendy Christensen (Mary Elizabeth Winstead: WOLF LAKE [TV], MONSTER ISLAND, THE RING TWO, BLACK CHRISTMAS [2006], DEATH PROOF) is with her boyfriend, Jason Wise (Jesse Moss: GINGER SNAPS, THE UNINVITED, TUCKER & DALE VS EVIL), her best friend, Carrie Dreyer (Gina Holden: REUNION [TV], DA VINCI'S INQUEST [TV], THE BUTTERFLY EFFECT 2, ALIEN VS PREDATOR: REQUIEM, BLOOD TIES [TV], MESSAGES DELETED, SCREAMERS: THE HUNTING, HARPER'S ISLAND, SAW 3D: THE FINAL CHAPTER), and Carrie's boyfriend, Kevin Fischer (Ryan Merriman: HALLOWEEN RESURRECTION, THE RING TWO) at the local theme park. They are about to graduate and embark on their lives as adults.
Of course this all goes to hell in a handbag and this movie's opening killer is the themepark rollercoaster. You enter between the open legs of a statue of Satan while Tony Todd's voice over the park loud speakers threatens your doom.
Due to her premonition of the rollercoaster up and slaughtering everybody, Wendy flips out, freaks out, gets the staff upset, and winds up getting herself and half the riders thrown off. The rest roll to their graves.
As before, the unseen force of death comes back around to pick up the ticket holders that were left behind and yet again, the survivors have to figure out death's method to avoid it.
So far the best in the series is 1 and 3, eerily following the template of the A NIGHTMARE ON ELM STREET movies where the odd numbered sequels were the best.
FINAL DESTINATION 3 has the grue for the gorehounds who love this series, but it also has the heart and brains that the Horror fans love as well.
FINAL DESTINATION 3 is fun, smart, and razor sharp!
4 Shriek Girls!





This review copyright 2011 E.C.McMullen Jr.