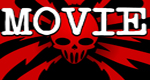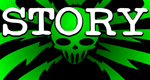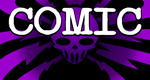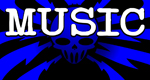 You Support This Site
When You Buy My Books
E.C. McMullen Jr.
PERPETUAL
BULLET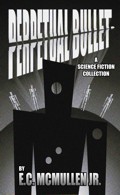 "'Some People' ... may be the standout story in the book."
-

John Grant

, Infinityplus

E.C. McMullen Jr.
WILLOW BLUE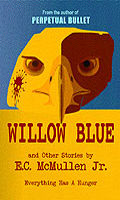 "'Willow Blue' will burrow under your skin and stay there long after you've put the book down."
- Jeffrey Reddick, Creator of
FINAL DESTINATION

IN OTHER BOOKS
E.C. McMullen Jr.'s
short story
CEDO LOOKED LIKE PEOPLE
in the anthology
FEAR THE REAPER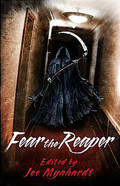 "This Ray Bradbury-esque is one of the most memorable and one of the more original stories I've read in a long time."
- Steve Isaak,
Goodreads

HORROR 201:
The Silver Scream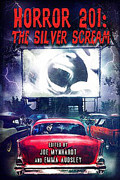 Filmmaker's Guidebook
featuring
RAY BRADBURY,
JOHN CARPENTER,
WES CRAVEN,
TOM HOLLAND,
E.C. McMULLEN Jr.,
GEORGE A. ROMERO,
and many more.



Extensively quoted in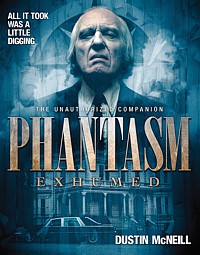 PHANTASM
EXHUMED
The Unauthorized Companion

Robert S. Rhine's
SATAN'S 3-RING
CIRCUS OF HELL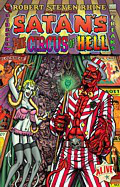 Forward by
GAHAN WILSON &
FEO AMANTE.
Featuring comics by
ALEX PARDEE,
WILLIAM STOUT,
STEVE BISSETTE,
FRANK DIETZ,
JIM SMITH,
FRANK FORTE,
ERIC PIGORS,
MIKE SOSNOWSKI,
OMAHA PEREZ,
DAVID HARTMAN,
STEVEN MANNION,
and more!

And In
CINEMA


E.C. McMullen Jr.


Head Production Designer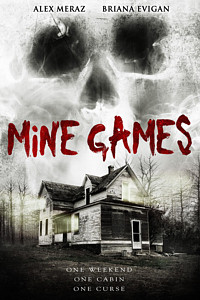 MINE GAMES


(Starring:
JOSEPH CROSS, BRIANA EVIGAN,
ALEX MERAZ)

Dept. head
Special Effects Make-Up
(SFX MUA)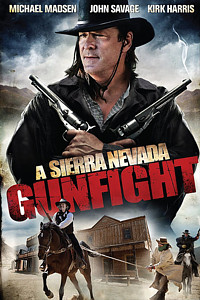 A SIERRA NEVADA
GUNFIGHT
(MICHAEL MADSEN & JOHN SAVAGE).

Production Designer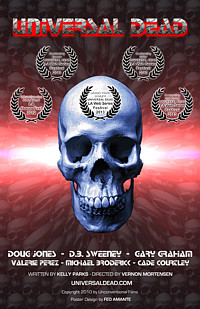 UNIVERSAL DEAD
(DOUG JONES,
D.B. SWEENEY,
GARY GRAHAM)

Art Director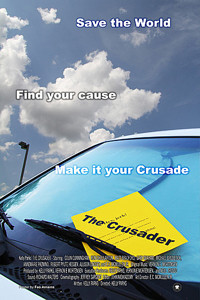 THE CRUSADER
(COLIN CUNNINGHAM,
GARY GRAHAM)
Review by
Paul V. Wargelin

A NIGHTMARE ON ELM STREET

- 1984
USA Release: Nov. 9, 1984
New Line Cinema
Rated: Australia, USA: R / Finland: K-18 / France: -12 / Germany, Norway, UK: 18 / Sweden: 15
When A NIGHTMARE ON ELM STREET introduced Freddy Krueger to the horror world in 1984, there was scant competition from the film industry, and nothing to prevent this monster's subsequent rise to stardom. That same year, FRIDAY THE 13th: The Final Chapter proclaimed the end of Jason Voorhees (yeah, right). HALLOWEEN's Michael Myers was persona non grata in SEASON OF THE WITCH, and would not rear his William Shatner-masked head again until 1988 in the fourth film. Leatherface's first (TEXAS CHAINSAW MASSACRE) sequel was still two years away, and Pinhead and his fellow Cenobites (HELLRAISER) wouldn't debut until 1987.
So that left Freddy as the horror champion of the 80s - as famous as those Universal and Hammer stars of yesteryear, Dracula, Frankenstein's monster, the Wolf Man, and the Mummy. The brainchild of writer/director Wes Craven (LAST HOUSE ON THE LEFT, THE HILLS HAVE EYES, DEADLY BLESSING, SCREAM), A NIGHTMARE ON ELM STREET would not only make Freddy Krueger a household name (whether one saw the film or not), but it would also catapult New Line Cinema into a major film studio, and become a merchandizing franchise that included sequels, a television series, magazines, toys and more.
But I'm getting ahead of myself here.
The film opens in a dank, dark workshop to the sounds of dripping water and hissing steam. A pair of hands are busy with tools - bending and shaping metal to attach four long knives to the fingers of an old rotting right-hand glove. Utilizing only a small square in the center of the movie screen for this prologue, Craven draws the audience in to the intimacy of the craft, and the pleasure of the artist as he completes his homemade weapon.
Metal shrieks as the finger knives are dragged across pipes, echoing throughout a boiler room labyrinth where Tina (Amanda Wyss: TO DIE FOR, TO DIE FOR II, BLACK MAGIC WOMAN) is desperately searching for a way out. Her stalker calls out her name, keeping to the shadows, and waiting for Tina to step into one. And just as he pounces upon her, she awakens with a scream, bringing her mother to her bedroom. It was just a dream, but if that's true then why are there four open slits in Tina's nightshirt?
Confiding in her high school friends the next day, Tina learns that Nancy (Heather Langenkamp: A NIGHTMARE ON ELM STREET 3: The Dream Warriors, Wes Craven's NEW NIGHTMARE) has also been dreaming of the fingernail creep - as have Tina's bad boy boyfriend Rod (Nick Corri: PREDATOR 2, A VAMPIRE IN BROOKLYN, CANDYMAN: Day Of The Dead) and Nancy's boyfriend Glen (a pre-21 Jump Street Johnny Depp: EDWARD SCISSORHANDS, THE ASTRONAUT'S WIFE, SLEEPY HOLLOW, THE NINTH GATE, PIRATES OF THE CARIBBEAN [all]). The teenagers learn that their shared nightmare monster can do more than simply disturb their sleep as one by one their dreams of being killed become reality.
Heading the investigation into the deaths is Nancy's father, police Lt. Donald Thompson (John Saxon: BLACK CHRISTMAS, TENEBRE, FROM DUSK TILL DAWN), who, along with his estranged wife Marge (Ronee Blakely: MANNIKIN, A RETURN TO 'SALEM'S LOT) are concerned that their daughter's belief in a dream murderer is due to shock and lack of sleep. But when they learn the identity of Nancy's sleeptime stalker, Fred Krueger (Robert Englund, previously best known to genre fans as friendly alien Willie from V), they're confronted by the sins - and guilt - of their own past.
Wired on caffeine pills and coffee, Nancy's fear of sleep is taking its toll on her. But in order to stop Krueger, she must fall asleep, and bring him out of the dream world when she awakens.
*
TRIVIA
The helpless woman in the bed or bath is a re-occurring theme in Wes Craven movies.
Watch for the "Bed spider scene" and the "Bathtub snake scene"
in DEADLY BLESSING.
Besides the NIGHTMARE series, the helpless woman in bath or bed also occurs in
THE LAST HOUSE ON THE LEFT
THE HILLS HAVE EYES
THE PEOPLE UNDER THE STAIRS
STRANGER IN OUR HOUSE [TV]
VAMPIRE IN BROOKLYN
(though really, a vampire coming upon his female victim in bed, is a given)
BLU-RAY
The disc's extra, Never Sleep Again: The Elm Street Legacy, recounts how Wes Craven was inspired to make A NIGHTMARE ON ELM STREET. Wes was drawn to the reported cases of a series of mysterious deaths among young Cambodian men, in the Los Angeles area, that all had the same motif: They were having nightmares and were certain that they would die if they slept again.
Autopsies were inconclusive in all three cases, though there were various theories.
A NIGHTMARE ON ELM STREET is more of a nightmare for adults than for kids. It's a film about parents' inability to protect their children, who are paying the price for their sins. In fact, the parents portrayed in the film can't even communicate with their teenaged sons and daughters.
When Tina awakens from her nightmare in her torn nightshirt, her mother tells her to "cut her fingernails or cut out that kind of dreaming." Marge is an alcoholic and overprotective mother who insists that a good night's sleep is all Nancy needs to curb her behavior.
As for Freddy Krueger (whose filthy red and green striped sweater and battered fedora are as familiar to viewers as his clawed glove), he takes perverse delight in tormenting his victims (especially when it involves self-mutilation). He is a monster - not because he is hideously scarred with burns, or endowed with supernatural powers - but because he is a killer of children, and for a parent there is nothing worse than outliving their own child. His ability to kill through dreams gives him an added edge. Everyone must sleep, so no one is safe.
With minimal special effects courtesy of Jim Doyle (THE STUFF, HELLO MARY LOU: Prom Night II) and David B. Miller (THE TERMINATOR, Wes Craven's NEW NIGHTMARE), Craven blends the waking and dreaming worlds of his characters with disturbing imagery - a body bag-clad ghost, an impression of Krueger stretching through a solid wall, and finger knives rising from bath water* towards a sleeping Nancy.
Despite some flaws (Krueger stretching his arms across an alleyway like Plastic Man was laughable when I first saw it, and remains so; as is Nancy's ability to booby-trap her house "A-Team"-style in ten minutes time), A NIGHTMARE ON ELM STREET revitalized the teenage slasher flick. But at the time, not even Craven could predict just how much of a monster he actually created.
A NIGHTMARE ON ELM STREET deserves five girl shrieks.






This review copyright 2000 E.C.McMullen Jr.