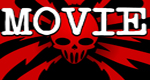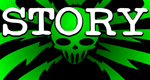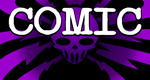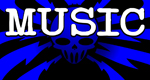 You Support This Site
When You Buy My Books
E.C. McMullen Jr.
PERPETUAL
BULLET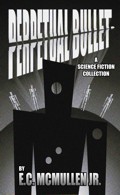 "'Some People' ... may be the standout story in the book."
-

John Grant

, Infinityplus

E.C. McMullen Jr.
WILLOW BLUE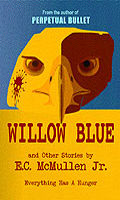 "'Willow Blue' will burrow under your skin and stay there long after you've put the book down."
- Jeffrey Reddick, Creator of
FINAL DESTINATION

IN OTHER BOOKS
E.C. McMullen Jr.'s
short story
CEDO LOOKED LIKE PEOPLE
in the anthology
FEAR THE REAPER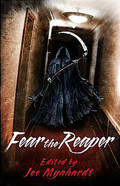 "This Ray Bradbury-esque is one of the most memorable and one of the more original stories I've read in a long time."
- Steve Isaak,
Goodreads

HORROR 201:
The Silver Scream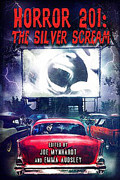 Filmmaker's Guidebook
featuring
RAY BRADBURY,
JOHN CARPENTER,
WES CRAVEN,
TOM HOLLAND,
E.C. McMULLEN Jr.,
GEORGE A. ROMERO,
and many more.



Extensively quoted in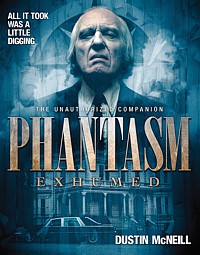 PHANTASM
EXHUMED
The Unauthorized Companion

Robert S. Rhine's
SATAN'S 3-RING
CIRCUS OF HELL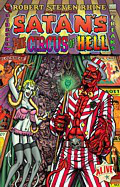 Forward by
GAHAN WILSON &
FEO AMANTE.
Featuring comics by
ALEX PARDEE,
WILLIAM STOUT,
STEVE BISSETTE,
FRANK DIETZ,
JIM SMITH,
FRANK FORTE,
ERIC PIGORS,
MIKE SOSNOWSKI,
OMAHA PEREZ,
DAVID HARTMAN,
STEVEN MANNION,
and more!

And In
CINEMA


E.C. McMullen Jr.


Head Production Designer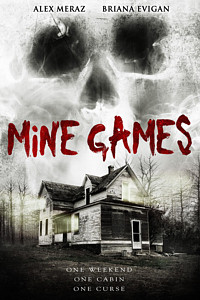 MINE GAMES


(Starring:
JOSEPH CROSS, BRIANA EVIGAN,
ALEX MERAZ)

Dept. head
Special Effects Make-Up
(SFX MUA)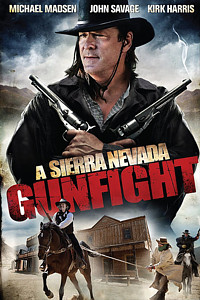 A SIERRA NEVADA
GUNFIGHT
(MICHAEL MADSEN & JOHN SAVAGE).

Production Designer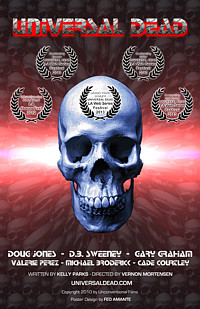 UNIVERSAL DEAD
(DOUG JONES,
D.B. SWEENEY,
GARY GRAHAM)

Art Director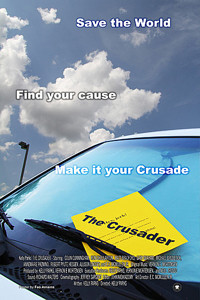 THE CRUSADER
(COLIN CUNNINGHAM,
GARY GRAHAM)
Review by
Ken King

FRIDAY THE 13th: Part VII - THE NEW BLOOD

- 1988
USA Release: May 13, 1988
Sean S. Cunningham Films, Friday Four, Paramount Pictures
Rating: USA: R
"Rejection. Fine. I can take it. I've been rejected by some of the finest science fiction magazines in the continental United States!"
-Eddie
FRIDAY THE 13TH: PART VII - THE NEW BLOOD, brought back to form what the series is famous for. Whereas Tom McLoughlin's film, FRIDAY THE 13TH PART VI: JASON LIVES (1986), shied away from the usual tropes of the franchise, Director John Carl Buechler (TROLL, CELLAR DWELLER, DEEP FREEZE, THE STRANGE CASE OF DR. JEKYLL AND MR. HYDE) embraced them wholeheartedly.
Yep. Beer, weed, sex and T & A, were back in full effect, folks. It was like those elements were as dormant as Jason Voorhees himself was. But as any follower of the saga knows, if you want to end your existence as a victim, the best place to do it with any surety, is Crystal Lake. You're almost one hundred percent guaranteed to draw the Death Card from the proverbial Tarot Deck every single time.
A young girl named Tina Shepard (Lar Park Lincoln: HOUSE II: THE SECOND STORY, FATAL CHARM, FROM THE DARK, GRAVESTONED) goes back to a house on the infamous Lake with her mother (Susan Blu: SCOOBY DOO AND SCRAPPY DOO, THE INCREDIBLE HULK [TV - 1982-1983], THE 13 GHOSTS OF SCOOBY DOO [TV], THE TRANSFORMERS: THE MOVIE [1986], THE GHOSTBUSTERS [TV], THE TRANSFORMERS [TV - 1985 - 1987], BRAVESTARR [TV], SCOOBY DOO AND THE GHOUL SCHOOL, DEADLY WEAPON, TOXIC CRUSADERS [TV], BEAST WARS [TV], TRANSFORMERS: ANIMATED [TV]) and her sleazy psych doctor, Dr. Crews, played by Terry Kiser (LOOKER, STARFLIGHT ONE, FROM A WHISPER TO A SCREAM, TAMMY AND THE T-REX, DEAD START, MASK MAKER, SPEED DEMONS, VAMPIRE RIDERZ) so Tina can get a handle on her "abilities."
Tina, you see, has the rather troublesome burden of manipulating things with the power of the mind which manifests itself when she is at her most stressful points in life. To put it bluntly, she is telekinetic. One imagines how this would all play out in a situation, like, oh, say, gridlock. But while you think about that little foible, I will move on with the review.
TRIVIA
The late Director John Carl Buechler fumed many times in public about how many cuts he had to make to the film to avoid an X rating. He submitted it nine times before it was finally rated R. All the cuts that were made will never make it as extras on any new release of the film, as Paramount had them all destroyed after Buechler's last editing.
This film is the longest Jason has been without his mask on.
Marta Kober, who played Sandra, in FRIDAY THE 13TH PART II (1981), (a fact unknown to casting directors) was offered a role in this movie and got the job. When she eventually told the directors she had been in the former movie, she was replaced.
Final role for Walt Gorney who played Crazy Ralph in the first two movies. He narrates the opening montage.
This is Kane Hodder's favorite of the FRIDAY THE 13th movies. JASON X is his second favorite.
The troubled girl feels responsible for a tragic incident that occurred at the Lake House some years back when she was much younger. She seeks to rectify this situation. It doesn't quite go the way she had hoped and winds up dredging something else that's been a tragedy to MANY folks throughout the years.
You guessed it! Jason Voorhees (Kane Hodder. Goddammit! All these people with film credits as long as my arm! With heavy sigh, I get to listing. There's the FRIDAY movies from JASON TAKES MANHATTAN to JASON X, WISHMASTER, PROJECT: METALBEAST, ROOM 6, the HATCHET flicks, 2001 MANIACS, FROZEN, THE AFFLICTED) is back and he is in less than a jovial mood, but unbridled slaughter seems to cheer him right up.
Maybe it's just a coincidence, but another bunch of rowdy, hard partying kids have rented the house right next door to the Shepard place…
Crews doesn't like it one little bit when Tina goes next door to be a normal kid and she hooks up (sort of) with a piece of beefcake named, Nick (Kevin Spirtas: THE HILLS HAVE EYES PART II, SUBSPECIES PARTS II & III, APT PUPIL, DAREDEVIL, HORROR HIGH) who has a bitch of a girlfriend - well, best to say she was probably a one night stand some time in the past and hasn't let go of him since - named Melissa (Susan Jennifer Sullivan: CLICK: THE CALENDAR GIRL KILLER, GATTACA) who doesn't like Tina from the get and sees her as stiff competition. Not that it really matters what she thinks, Nick hardly has anything to do with the jealous, spiteful Chica.
Back to Crews, though. If this story has a real villain besides Mrs. Voorhees's boy, then it is the nefarious Dr. Crews. He shows his true colors in short order. It becomes all too apparent he has been manipulating Tina for his own selfish ends. Big surprise there. When he is found out, he continues to make matters worse.

Before I forget, I need to bring up one important detail that was never covered in previous films. Jason learns the practical usages for power tools, where he didn't seem to know they make jobs easier before. He is a quick learner and showed me the use for one in particular I hadn't considered before. At least, not out loud.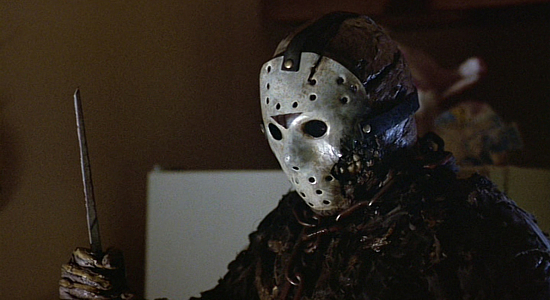 One thing I never see get attention is Jason's "Molting".
He's decaying yet his body continues to get beafier, stronger.
We see the bones coming out of his flesh, but the body beneath the bones is swoll.
Whether this is an intentional arc throughout the series or a
practical matter in Make-Up SFX, handling someone as bulked up as 6.3 foot Kane Hodder,
it's a development that future movies could build upon in deeply creepy ways.
And so, as Jason's body count rises, so too does Tina's ire and her abilities reach crescendo to where they have to find release and Voorhees just happens to be in her way, instead of it being in reverse for one time in his illustrious, blood spattered career. Jason isn't the only one that can be inventive when they are pissed. He apparently never heard the old adage, "Hell hath no fury." Yet, another lesson, he learns rather quickly.
The HARD way.
Yet, another fun and entertaining sequel in the FRIDAY arsenal. I would recommend it to anyone looking to pass a few hours with something they could just sit back and enjoy and not take too seriously. I really dig it. Just one more film where Jason Voorhees has cemented his legacy to me as my favorite onscreen masked serial killer.
Three Shriek Girls




This review copyright 2020 E.C.McMullen Jr.